Bill to automatically restore voting rights to formerly incarcerated touted by Assembly speaker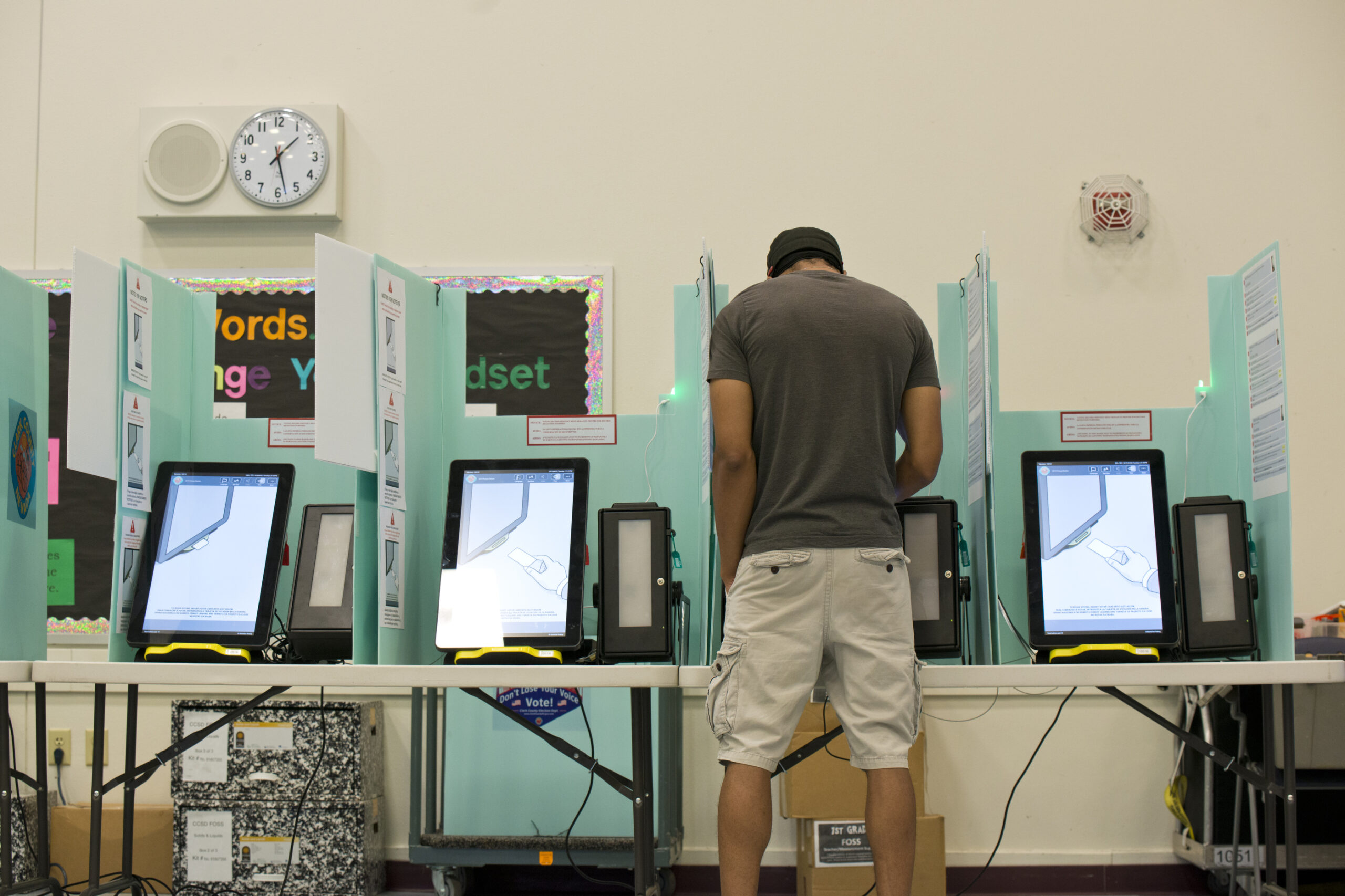 Nevada lawmakers are poised to take a significant step toward restoring the right to vote to any individual released from prison, a top criminal justice reform priority that could have a sizable impact on future election turnout.
Sponsored by Democratic Assembly Speaker Jason Frierson, AB431 would end the state's byzantine legal structure for the restoration of voting rights for previously incarcerated people, and instead require that any individual not behind bars is afforded the right to vote. An estimated 90,000 Nevadans were unable to vote in the 2016 election because of prior convictions, or about 4 percent of the voting-age population.
Although the original version of the bill would have prevented anyone on parole or probation from voting, Frierson proposed an amendment to the measure that opens voting to anyone not in prison, telling members of the Assembly Judiciary Committee during a hearing Wednesday that keeping those restrictions would be "administratively difficult" and distract from his overall goal of encouraging people to stay out of prison by giving them a path toward societal participation.
"These are the carrots that keep people complying with any conditions of supervision," he said. "These are the things that motivate someone to maintain that, to be able to keep that right."
Joseph Abraham, a Las Vegas resident who had his right to vote restored after several felony convictions in 1999, said he wasn't sure that voting rights restoration would have a measurable impact on recidivism, but told lawmakers that it was a crucial element to re-integrating into society.
"I'm a practical man," he said. "I don't believe that restoring an individual's civil rights will have a tremendous impact on the recidivism rate. However, I am absolutely certain of one thing; that if you prevent a convicted person from participating in the voting process, you eliminate the possibility of them building into the community in a positive fashion.
The bill comes just one session after Frierson and former Senate Minority Leader Aaron Ford pushed for legislation that substantially changed the state's process for restoring voting rights to previously incarcerated people, which the Brennan Center for Justice has called "one of the most complex disenfranchisement laws in the country."
Prior to 2003, all felony convictions in the state resulted in permanent disenfranchisement — prohibiting them from serving on juries or voting — unless individuals petitioned the Department of Public Safety or were granted a pardon. But that process was rarely used; the Campaign Legal Center estimated that only 281 people used the court petition process to restore their voting rights between 1990 and 2011, an average of 13 per year. 
In 2003, lawmakers approved a bill allowing for the automatic restoration of voting rights for most people convicted of a felony, but carved out several exemptions including whether the person had been honorably discharged from parole or probation, whether the person had committed a category A felony or certain types of category B felonies,  in case where the person had a prior felony conviction, and whether the felony conviction was in another state or federal court.
Former Gov. Brian Sandoval vetoed a 2011 bill that would have automatically restored voting rights to any person upon release from prison, but in 2017 signed AB181 into law, automatically restoring the right to vote for any individual convicted of a nonviolent Category B felony or lesser felony charge or who was dishonorably discharged from parole or probation, and retroactively restored civil rights including jury service and voting rights to anyone released from prison or discharged from parole or probation prior to Oct. 1, 2017. Felonies in Nevada are categorized from A to E, with Category A considered the most severe and holding the harshest penalties.
But the 2017 bill did not apply any changes to anyone convicted of multiple felonies, certain category B felonies or a category A felony, and only took effect in January 2019, meaning it was not in place prior to the 2018 midterm elections.
Frierson on Wednesday called the 2017 bill only the beginning of efforts to restore voting rights; his 2019 bill would remove any waiting requirement and instead automatically apply rights restoration to any person regardless of the severity of their crime, or if they are on parole or probation. It would also immediately restore voting rights for anyone released from prison prior to passage of the bill, and for anyone convicted of a felony in another state but has since been released and now lives in Nevada.
"I believe when we have folks involved in the criminal justice system and expect them to reintegrate into society, there is especially in this day and time, no better way to motivate someone to stick to the rules, to comply with societal norms, than to allow them to participate in the electoral process," he said.
The bill only applies to voting, and wouldn't apply to participation in jury trials and other civil rights lost upon incarceration. In an interview, Frierson said he wanted to make sure that the restoration of other rights did not distract from his primary purpose of the bill.
"My purpose was voting rights restoration, so the other issues are not fundamental to what I think most citizens associate with meaningful participation back in the community," he said.
If it's approved by lawmakers, Frierson's bill would take effect in July 2019, meaning it would be in place for the 2020 election. The bill also comes as legislative Democrats have pushed for other voting-related proposals including bills to expand early voting and allow for same-day voter registration. Both of those concepts were embraced by Democratic Gov. Steve Sisolak in his January State of the State address.
Frierson on Tuesday said his intent wasn't to juice turnout, but rather to right a wrong from the state's previous tough-on-crime policies that left tens of thousands of Nevadans without the ability to vote or participate in regular society in a meaningful way.
"We don't have throw away citizens," he said. "We believe in second chances, in my opinion. The spirit behind the existing law came from a period where we threw away citizens, where we didn't value everyone's input and it was only those who had the wherewithal to fully participate that were able to do so."
It's unclear how much Republican support the bill will get — the more moderate 2017 legislation attracted votes from only two Republicans; Assemblyman (now Senator) Keith Pickard and former Assemblyman Paul Anderson.
Voting right restorations for felons has recently drawn more attention in other states — nearly 65 percent of Florida voters approved a 2018 ballot question automatically restoring the right to vote for any person with a prior felony conviction (outside of murder or sexual offense) upon release from prison. According to the National Conference of State Legislatures, 14 states and the District of Columbia automatically grant the right to vote back to an incarcerated person upon release, and two states — Maine and Vermont — never remove the right to vote and allow incarcerated people to cast ballots.
Frierson said he was opposed to expanding the right to vote to prisoners, saying his goal was to ensure "that when people pay their debt to society, they should be able to fully integrate back into society."
Lawmakers on the committee also heard details of AB315 on Wednesday, a bill by freshman Democratic Assemblyman Alexander Assefa that initially would have allowed for automatic sealing of criminal records in most cases after a person is released from prison. But Assefa submitted an amendment to the bill deleting it entirely and instead narrowing the focus to allow a wrongfully arrested person to submit an application to a court to delete their arrest record.
Frierson said he wasn't at all concerned about being tagged as "pro-felon" — a favorite insult of former Republican Senate Leader Michael Roberson — and said he believed the bill would actually improve public safety.
"Senator Roberson lost," he said in an interview. "I think that we're here to do the work of the people, and I think that our community is ready to give people second chances when they've paid their debt to society. This isn't about violent criminals or nonviolent criminals, this is about expecting people to buy into societal norms, and I think we're actually creating a safer public when we have incentives for folks that have made mistakes in their life in the past, to stay on the straight and narrow."
Update at 11:52 a.m.: This story has been updated to better reflect Nevada law regarding voting rights restoration prior to 2003.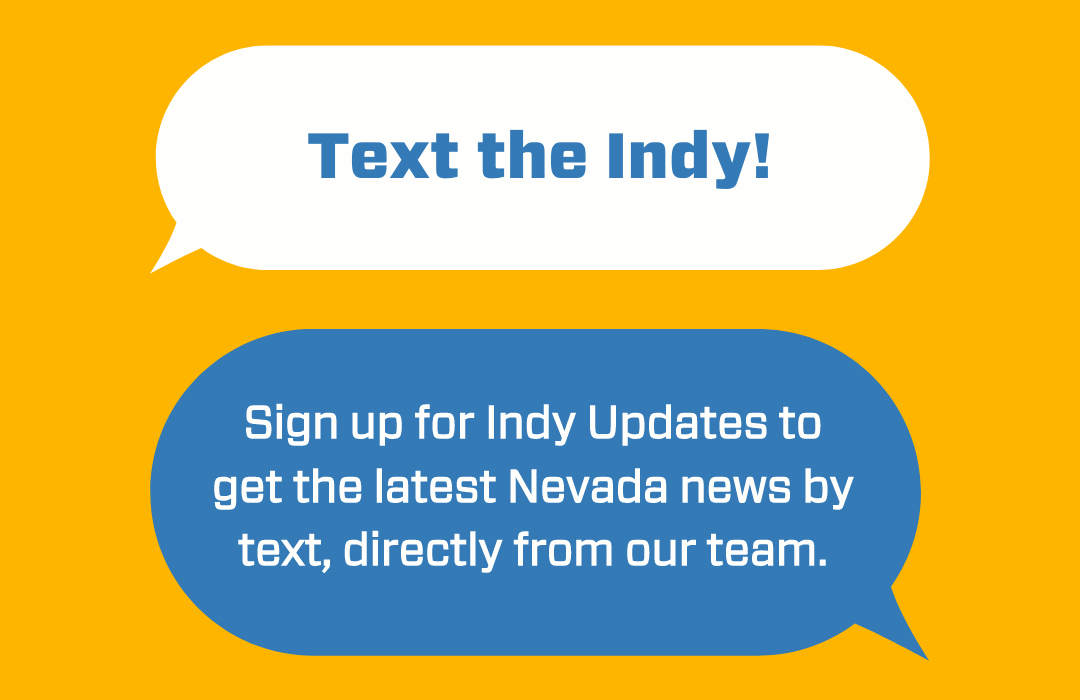 Featured Videos
Comment Policy (updated 4/20/2021): Please keep your comments civil. We reserve the right to delete comments or ban users who engage in personal attacks, use an excess of profanity, make verifiably false statements or are otherwise nasty. Comments that contain links must be approved by admin.