Blockchains CEO discusses lobbying effort for new city, company funding, efforts to acquire water in rural Nevada, claims about technology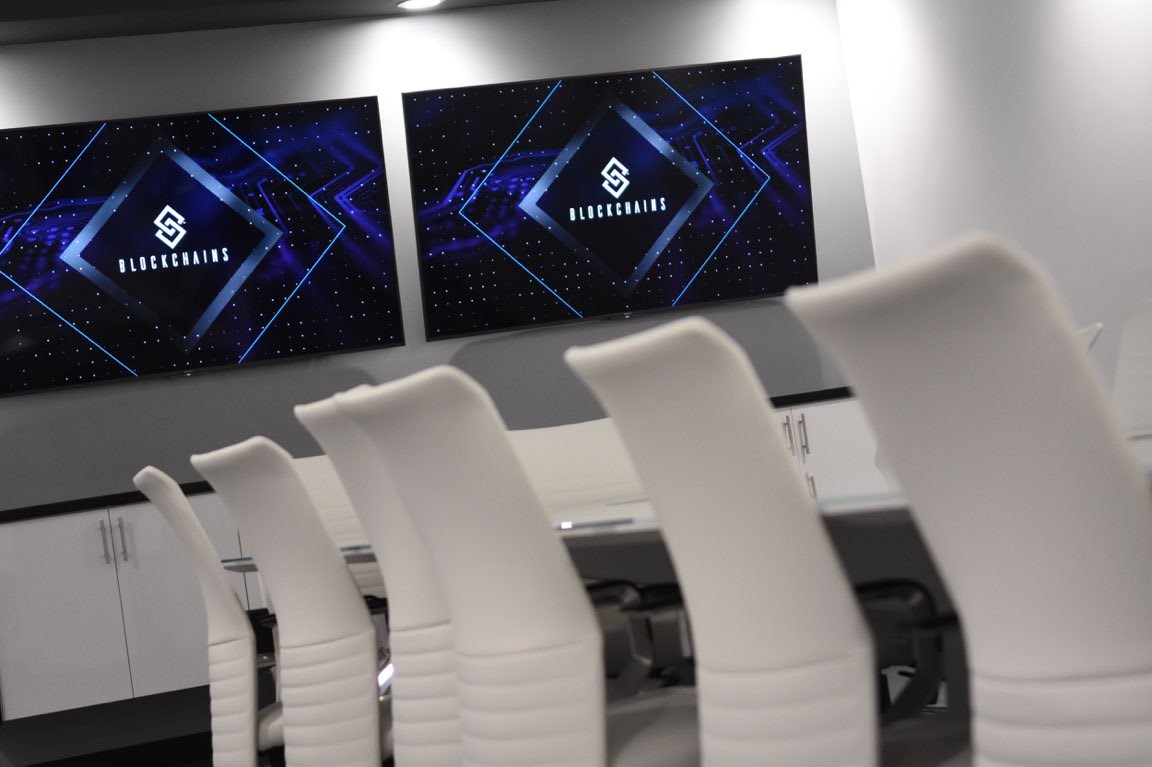 Blockchains LLC CEO Jeff Berns, who wants to build a new city in Northern Nevada, has hired an array of high-profile and high-powered consultants, some of them connected to Gov. Steve Sisolak, to push his plan through the Legislature. But he has rarely discussed his plans publicly.
In a lengthy interview on the IndyMatters podcast Tuesday, Berns offered insight into the company's plans, its balance sheet and his relationship with the governor. Berns conceded that there were many uncertainties about the plan and "hundreds of things that could go wrong," but he believes there is a huge upside for a state economy pounded by the pandemic.
Berns, who says he developed a friendship with Sisolak and got the governor to embrace his plan, chafed at the idea that he is proposing a company town and insisted he needed legislation to bypass Storey County, which opposed a development on the scale that he is proposing.
"Now we're saying to the state: 'Look, the county doesn't really want us to do this,'" Berns said. "This is the impact on our whole state of what we're attempting to do. Yes, there are hundreds of things that can go wrong. But if it goes right, think of what it could mean for the state."
With Sisolak's endorsement, Blockchains is asking lawmakers to establish new laws that would allow wealthy developers with an innovative technology and large land holdings to break away from existing counties and create a new local government, known as an "Innovation Zone."
Blockchains, which controls about 67,000 acres of land outside of Reno and recently purchased water rights, wants to build a technology park and new city along the Truckee River that would incubate blockchain technology, which offers a decentralized form of information storage that experts say is more secure and could give individuals more authority over their data.
But there are many questions about how the company would build this new smart city of about 36,000 residents and what oversight the project would have. Where will the water come from? How will the land be developed? And who would have access to the new tech community?
A "friendship" with Sisolak and a pitch
Berns said he developed a "friendship" with Sisolak after meeting with him to talk about issues related to the overpopulation of wild horses, which roam the property that Blockchains owns.
"So a couple of years ago, right after our governor was elected, I got my way in to see him and talk to him about the wild horses, and we have developed a friendship since," Berns said.
Berns, who purchased the land in 2018, said he also met with Sisolak and other gubernatorial candidates during the election. Berns made substantial donations to Sisolak's 2018 campaign.
When the COVID-19 pandemic hit, Sisolak approached Berns to serve on a committee that was handling issues related to personal protective equipment. But Berns said he declined that offer.
In the interview, Berns recounted telling the governor the following: "I'm of no use to you on that committee. Let me work on a concept that I think might be something that will drive additional revenue to the state, because when we come out of this, that's going to be the focus."
After that discussion, he started to develop the concept that is now before the Legislature.
"Around Labor Day, I presented [the idea] to him," Berns recalled, "and then he made the decision of whether or not it was something that he felt was worthy of his stamp of approval."
About four months later, Sisolak would include the concept as a major economic development strategy in his State of the State speech, and the governor's office is sponsoring the legislation.
A spokesperson for Sisolak did not reply to an emailed request for comment.
Evaluating the company's finances
Sisolak's proposal to allow Blockchains to create an Innovation Zone is premised on the idea that the company will invest an initial $250 million in land and infrastructure with a promise to spend at least $1 billion over 10 years. Berns said Blockchains is prepared to invest. But the company's business model remains unclear. To date, Berns said he has funded the company.
"We have not made any money, and we have not actually figured out where we will extract fees," he said, though he alluded to products allowing people to control their digital identity.
The company plans to release products next year, Berns said.
Until Blockchains starts building out the Innovation Zone technology park, Berns said he plans to continue funding the business. But he acknowledged that private investment would eventually be necessary to fully build out the technology park, what he estimates will cost about $10 billion.
When asked how the company planned to recoup its upfront costs and whether they would be passed down to end-users, Berns offered only vague details about his plans for monetization.
"If you're going to be using our vaults to store your information, will there be a fee for that? We'll figure all of those parts out of it as we go. We don't know yet," Berns said. "But when we build out the park, you're talking about over $10 billion. That is certainly not something Blockchains will do. We will raise private money to build it out. But there won't be public money."
Berns talks about vaults the company purchased in the company's "Global Event Launch Keynote" in 2018. These vaults will store digital backup keys to access digital assets. Two vaults the company purchased are in Wyoming and Georgia. There are also two international vaults in Sweden and Switzerland. According to what Berns said during the keynote, these vaults are nuclear bomb resistant and resistant to electromagnetic pulses.
Investors have contacted the company since 2018, Berns said.
Berns noted that the company's land is considered an "opportunity zone," a federal designation that offers a tax break to wealthy investors who develop in economically-distressed areas. The decision to give the land special tax status in 2018 came under scrutiny. Nevada politicians and lobbyists pushed for designating the area, despite nearby areas having lower income brackets.
The designation, Berns said, "offers some very unique abilities to raise money." He also cited the state's nascent infrastructure bank as a source for potential private or pension investment. Berns said another possibility was using blockchains technology to help fund buildings.
"I don't know yet how we're going to raise money," he said. "I haven't gotten that far."
Looking for water in six different places
To build out a new city with about 36,000 people, Blockchains will need water. The company has water rights through an existing water district within Storey County, but that water district does not serve the area of land where Blockchains has said it plans to build a residential community.
As The Nevada Independent first reported in February, the company is looking to import water from rural areas. Not long after Berns pitched the concept to Sisolak, the company closed on a more than $30 million deal to purchase water from the area around Gerlach, a small town that sits at the edge of the Black Rock Desert, where the Burning Man festival is hosted each year.
When developers proposed a pipeline to move that water in the 2000s, environmental groups, the Pyramid Lake Paiute Tribe and local, state and federal entities filed legal protests. At the time, the tribe told state officials that exporting the water could harm Pyramid Lake, hindering decadeslong restoration efforts after water was diverted from tribal land in the early-1900s.
In February, a lawyer for the tribe said the tribe is watching the "water rights very closely." Berns has not yet consulted with the tribe. He said it was a "bit premature" to engage with water users.
Berns believed he could find a "win-win" solution, but indicated that he would respect the tribe's sovereignty, saying that "if the answer is the door is closed, there's nothing we can do."
"But if the answer is, 'look, we all have issues with water,' let's look at the ways in which maybe we can all work together to not just solve our issue, but to solve your issue and your issue and try to find that win-win. That's my approach with everything," he said. "That's what I hope to do here."
Berns said he recognized the environmental and economic concerns of piping water from rural Nevada, and he said that "we're not going to do something that is going to hurt the rural counties," but he provided few specifics. Berns said the company is investigating water in six different places in multiple counties, but he would not disclose the exact locations.
"I can just tell you that we know that water is an issue in all Western states," he said. "We know it's a serious issue. Stakeholders have very serious, legitimate concerns. And the hope would be that we can get together and figure out a way that takes into accounts all of these concerns."
Having moved from California, Berns called the water issues a "harsh learning experience."
Top consultants and a full-court press
In working toward obtaining and entitling the water a city would need, Berns said the company hired Jason King, a former top water regulator. Berns described King, who retired as the State Engineer in 2019, as "the best person" the company could hire "to figure all of this out."
Since the company first purchased land in 2018, Blockchains has contracted with top lobbying firms and economic consultants across the state. At one point in the interview, Berns said the company "hired the best people in Nevada to do an economic impact analysis on what it would mean to the state," referring to the Innovation Zone concept and Blockchains concept.
Berns identified the company's economic consultant as Jeremy Aguero, a principal analyst with Applied Analysis. Aguero presented the Innovation Zone concept at a panel that Sisolak hosted. Berns also said Guy Hobbs, managing director of Hobbs, Ong & Associates, helped conduct an economic analysis. Kathy Ong Sisolak is listed as a director and the co-founder of the firm.
In the Legislature, the company is deploying a full-court press strategy to convince Democratic and Republican lawmakers to support the proposed bill. Blockchains has hired R&R Partners, a political powerhouse, to lobby lawmakers. In addition to launching a fact-page for the Innovation Zone plan, the campaign sent a video pitch to lawmakers and purchased ad time in Las Vegas.
Despite these efforts, Berns downplayed the idea that the proposed legislation was a big ask.
"All we're saying is give us a chance to prove this out," Berns said.
The company, he noted, is not asking for money and is working to absorb risks. Once the new government structure is established, Berns said that it would operate similar to other counties.
Storey County said no. Will the state say yes?
Last week, Storey County voted to oppose the proposed legislation because of the concerns associated with carving up the county and establishing "separatist governing control." Many have asked: Why can't Blockchains develop on its land within the current county structure?
Storey County's entire population is about 4,000 people. The company's development proposal involves building about 15,000 dwelling units and establishing a city of about 36,000 residents. When Berns pitched the idea to the county, he said officials did not want to grow to that scale.
With the proposed development, Berns said the company would be "forcing a change on them, on who their leadership is, on how their government runs, on how everything is structured. And they indicated two years [ago], they had no interest in letting us do that… The max amount of houses that they would authorize would be 3,500 houses, which effectively means you cannot build what we are doing because you need to have that many residents to make this work."
Apart from the homebuilding and zoning issues, he said other aspects of the proposal — like collecting sales tax instantly, direct democracy through blockchains technology or mandating a higher minimum wage — would not be feasible under Storey County's government structure.
"This is for people that they don't even represent yet because they don't live there," he said.
Large-scale developers are often frustrated with a county's decision on zoning or how private land can be entitled. With the county rejecting a full build-out of Blockchains LLC's development, the company asked the state to endorse creating a new type of local government, Berns said.
Berns said he approached state officials because the company's plans, if successful, could have a significant fiscal impact on the state. With plans to launch a digital currency tied to the dollar, Blockchains said it would charge a micro-fee on transactions that could generate revenue.
"Now we're saying to the state: 'Look, the county doesn't really want us to do this," Berns said. "'This is the impact on our whole state of what we're attempting to do. Yes, there are hundreds of things that can go wrong. But if it goes right, think of what it could mean for the state.'"
A company town?
Because of the company's involvement in lobbying for the Innovation Zones and the set-up of the new local government, critics have said Sisolak's proposal would allow for the creation of new company towns. Last week, late-night host Stephen Colbert did a segment on the proposal, comparing it to feudalism. Berns, a fan of Colbert, said the company's goal is to do the opposite.
"It's using technology to take away the power from the tech companies," he said. "The narrative out there isn't the narrative that should exist with the legislation. As soon as the bill comes out, and the governor gets out there and all of those kinds of things, I think that narrative will change."
Throughout the interview, Berns emphasized the decentralizing features of blockchains and its potential to break up big tech and businesses that have a stranglehold over individual privacy and data. A main feature of blockchains, he said, is that it allows businesses to have more control over their data. Berns described it as the "most anti-Big Tech thing there is."
"This isn't a company town," Berns said. "We already own the land. We already could build the city. There's nobody living there. Once there are people living there, [the residents] take control."
Once the city is populated, there will be elections. For now, Berns said the company is asking this: "please replace the three county supervisors that oversee us, because they are responsible to the voters, with three people that the state will [appoint] to oversee the development."
The plan, Berns said, is that multiple companies would move into the Innovation Zone.
"The goal is to show how this technology could allow the community to have control," he said.
When asked about housing affordability and distributing the land, Berns said that the goal is to lease, rather than sell the land Blockchains owns. Berns said the community would control what happens on the land, but provided few details. He said his concept is "not ready to roll out yet."
The technology and international interest
Throughout the interview, Berns offered vague sketches of how the city might operate and how it would test Blockchains technology. He emphasized the opportunities that come from starting from scratch — that it could change the way infrastructure is built and decisions are made.
"My vision for this is a place where people can come to create," he said. "In innovating new ideas, you are failing. That's just the nature of innovation. We have failed probably 50 times already on what we're trying to develop. So I want to create a place where that's OK."
The goal with the Innovation Zone is to create a place to develop new blockchain technology.
Berns said his vision for the city is "to incubate these different ideas like using blockchains as the foundation for transparency, for payment, for all the ministerial things that companies don't trust each other with, and then create this place where people can live, work, play, vote — do everything they do in their normal communities — but testing out all of these new technologies."
Exactly what that technology would look like and what companies are interested in coming to the park remains an open question. Berns said he had nondisclosure agreements with some companies and he could not disclose details, but he added that "we have interest from some very large multinational companies that have indicated they're interested in projects out here."
Berns said countries and cities have reached out to the company about working on projects. One country, Berns said, is the Republic of Korea, but he declined to provide other examples.
When asked about how Blockchains planned to market its technology, Berns said that it is not a primary focus for him right now as he concentrates on getting the proposed legislation passed.
"We need to get the legislation passed to see if we're going to be able to build a smart city," he said. "And that's really all I'm focusing on — is trying to answer the legislators' questions and make sure that I'm out there explaining what we're trying to accomplish."
"This is not Big Tech trying to take over the world," he added. "This is not a separatist who wants to destroy the government. This is me saying there is a technology out there that would allow for us to shift the paradigm and empower the individual, and I want to try to create that here."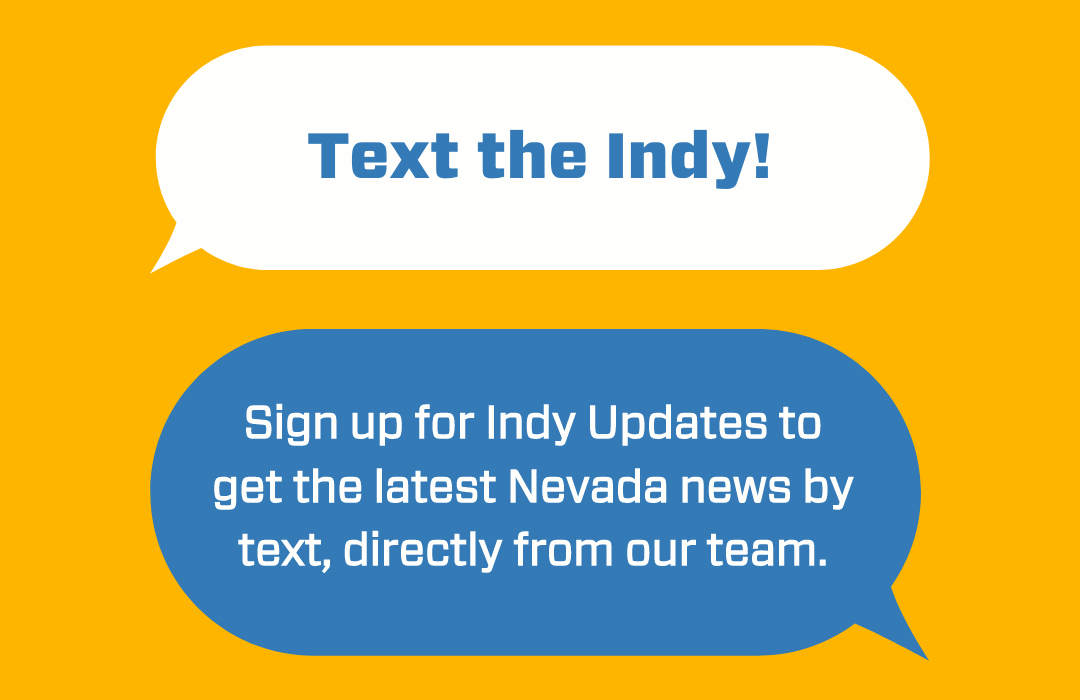 Featured Videos
Comment Policy (updated 4/20/2021): Please keep your comments civil. We reserve the right to delete comments or ban users who engage in personal attacks, use an excess of profanity, make verifiably false statements or are otherwise nasty. Comments that contain links must be approved by admin.