Clark County Commission rejects assemblywoman, selects choice of Culinary, state Senate Dems to replace Atkinson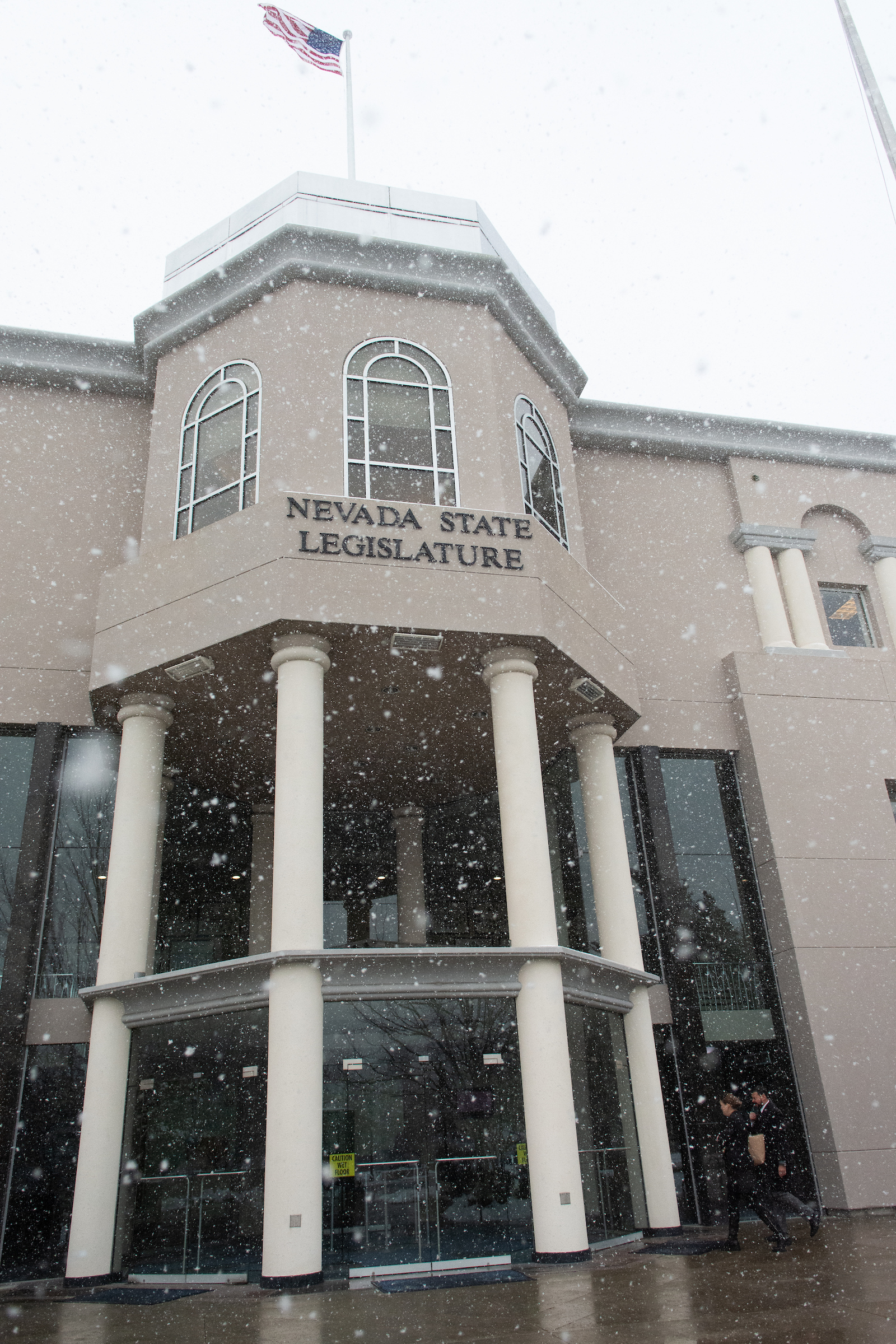 Marcia Washington — the candidate backed by the Culinary Union and the state Senate Democratic Caucus — will assume the seat vacated by former Senate Majority Leader Kelvin Atkinson, who resigned last week after admitting to misusing campaign funds.
The Clark County Commission voted unanimously Friday to appoint Washington to the Senate District 4 seat, which covers parts of Las Vegas and North Las Vegas. She was one of 11 people who submitted applications for the seat.
Washington is a retired Clark County Fire Department and Clark County School District employee who said she has lived in Las Vegas for 52 years. Washington said she has no plans to run for the seat when the appointed term ends.
"I am a woman with integrity," she said. "I vow my commitment and to represent to constituents to the best of my ability if selected."
But the vote appointing her to the Senate came after an initial motion by Commissioner Lawrence Weekly to appoint Assemblywoman Dina Neal, who also had applied. That motion failed 4-2, with Commissioners Marilyn Kirkpatrick and Weekly casting the 'yes' votes. Commissioner Jim Gibson was absent and did not vote.
Weekly expressed dissatisfaction with the appointment process and urged the Legislature to create a different method. The current process, he said, puts commissioners in an "awkward" position when they're forced to choose among community members they may know personally.
"This is a sad process," he said. "It really is because you have to say to people that you love that, 'I went with somebody else.'"
Kirkpatrick said it was "unfortunate" politics became a part of this appointment. The commissioner said it was a difficult decision to stray from the caucus recommendation and vote in favor of Neal, whom she described as a "very good friend."
"I'm going against my own principles," she said. "I completely understand where the caucus is coming from, but at some point we gotta quit telling people to step aside and wait their turn, right? Because that doesn't work anymore."
Neal would have been a legacy lawmaker in that position. Her father, former Sen. Joseph Neal, represented Senate District 4 for three special and 15 regular sessions, starting in 1973.
Neal told commissioners she didn't feel "entitled" to the seat. The assemblywoman said she put her name in the applicant pool because of her fondness for that district, where she grew up.
"I'm here today because I have a love for Senate District 4 that is unsurpassed and a passion for service, and I know that there are politics that have moved around this issue," she said. "And whatever the vote is today — regardless of whether or not you choose me or not — I am going to run for that seat, and I am going to place my name, and I'm going to pay that $100, and I'm going to seek that seat in 2020, and no one will shift me from that."
Washington's appointment brings another female voice to the Senate, where nine of 13 Democratic lawmakers are women.
It's not the only legislative hole that needs to be filled, though. The Washoe County Commission has been tasked with filling the vacancy created by Assemblyman Mike Sprinkle's sudden departure. Sprinkle, a Democrat, resigned Thursday amid sexual harassment allegations.
"In light of the growing sexual harassment claims against me I will be resigning from my position as state assemblyman effective today," Sprinkle said in a statement after his resignation was announced. "I am truly disappointed in myself for anything that I have done to discredit the legislature or the state of Nevada. As for the claims against me, I am so sorry that anyone ever felt harassed or threatened by me."
The swift fall of the two Democratic lawmakers has created a drama-filled start to the legislative session. Atkinson on Monday pleaded guilty in federal court Monday to one count of wire fraud. Prosecutors have recommended he serve 33 months in prison and pay $249,900 in fines or restitution. His sentencing hearing has been set for July 11.
Comment Policy (updated 4/20/2021): Please keep your comments civil. We reserve the right to delete comments or ban users who engage in personal attacks, use an excess of profanity, make verifiably false statements or are otherwise nasty. Comments that contain links must be approved by admin.