Deal on rooftop solar bill close, but players far from consensus on 50 percent renewable standard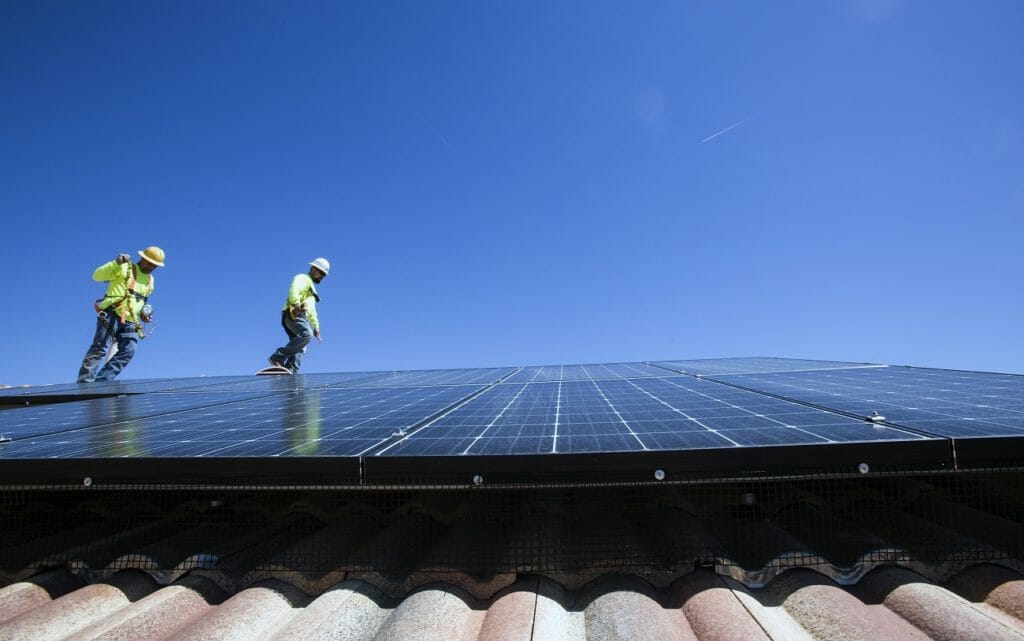 Update at 7:53 p.m.
A broader group of business groups and gaming companies have announced their support of an amendment proposed by the Nevada Resort Association to significantly alter a bill hiking Nevada's minimum renewable energy standards.
Groups including the Latin Chamber of Commerce, Asian Chamber of Commerce, Peppermill Reno, South Point, Station Casinos, Boyd Gaming, the Retail Association of Nevada and the Reno and Las Vegas Chambers of Commerce signed on to the letter supporting the proposed amendment that would require new energy generation planned by utilities come from at least from 50 percent renewable sources.
Wynn Resorts, the Las Vegas Sands and Caesars Entertainment also signed the letter, and had previously testified agains the bill.
"Well-intentioned goals for renewable energy can have unintended consequences, and that's what Nevadans want to avoid," the businesses \said in a statement.
Democratic Assemblyman Chris Brooks, the bill's sponsor,  said that replacing the higher Renewable Portfolio Standard goals with a change in utility generation planning was "fundamentally and conceptually completely opposite" of his intentions.
View a copy of the letter below:
AB 206 Amendment Stmt 060117 by Riley Snyder on Scribd
ORIGINAL STORY:
Nevada lawmakers say they're closing in on a deal over a highly publicized measure restoring favorable net metering rates for rooftop solar customers. But they are still far from hammering out a potential compromise on an ambitious measure raising renewable energy production standards over the next two decades.
The two renewable energy bills — AB405 and AB206 — were passed out of the Assembly and publicly heard in a Senate committee last week, with consensus far from reached. But a group of interested parties including lawmakers, NV Energy, the governor's office and the Nevada Resort Association have continually met behind the scenes this week to try and work out the issues with less than a week to go before the session ends.
Senate Commerce Labor and Energy chairman Sen. Kelvin Atkinson said a committee vote on the net metering measure could come as soon as Friday.
"We're really close on 405," he said on Wednesday. "I think we'll be done with that today."
Democratic Assemblyman Chris Brooks, the bill's sponsor, said the final negotiations are taking place over the proposed reimbursement rates in a revived net metering program proposed in the measure.
"We're all on the same page for the concept, and now we're just haggling over the numbers," he said.
The amended version of the bill, which passed 38-2 out of the Assembly in May, would create a tiered "net metering" system that ties reimbursement rates to the retail price of electricity and the total penetration of rooftop solar in the state. If approved, rooftop solar customers would be able to "sell back" excess solar electricity at 95 percent of the retail rate.
It would also require that rooftop solar customers retain whatever percentage rate they enroll in for at least 20 years, or the life of the system, even if the "tiers" drop down due to higher solar penetration. Brooks said that lawmakers planned to include some language directed at addressing the possible effects of an energy deregulation ballot question if it passes again in 2018 and takes effect in 2023, but said it was hard to plan ahead given the uncertainty around the ballot question.
"It's really tricky for us to write a portion of legislation to cover an event that is yet to happen, and we have no idea what it will look like, if and when it does happen," he said.
More uncertainty remains on the future of AB206, an ambitious proposal that would catapult the state's Renewable Portfolio Standard from it's current goal of 25 percent compliance by 2025 to 50 percent by 2030.
The bill, which passed out of the Assembly on a narrower 30-12 vote in late May, has become perhaps the most controversial energy-related bill of the session with several groups launching ads and public pressure attempting to influence the outcome of the legislation.
A major wrinkle occurred last week when the NRA, the trade association representing many of the state's major casinos and gaming companies, came out against the measure and proposed an alternative amendment exempting many of their members from the RPS standards and requiring 50 percent of new energy generation planned through the Integrated Resource Plan (IRP) process come from renewable sources.
NV Energy has remained officially neutral on the bill, but has raised similar concerns with increasing renewable generation in the pending face of a retail energy market.
The claim the ballot initiative paired with the bill could require the Berkshire Hathaway-owned company to divest all of its existing energy generating assets and power purchase agreements, and possibly be forced to sell them at a loss with electric customers making up the difference. The utility is generally supportive of the proposed NRA amendment.
Brooks said that negotiations were still ongoing, but rejected the idea of using the IRP process to spur renewable energy development, saying that the process wouldn't survive in a deregulated market.
"It doesn't accomplish anything that the goals of the RPS are trying to," he said. "I'm no closer to accepting that personally that I was three weeks ago."
Atkinson declined to comment on specifics of any proposed compromise, saying he was "trying not to mess up negotiations with the stakeholders."
Other major businesses, including MGM Resorts, Barrick Gold, Switch and eBay have come out in support of the bill.
Disclosure: MGM Resorts International and Switch have donated to The Nevada Independent. You can see a full list of donors here.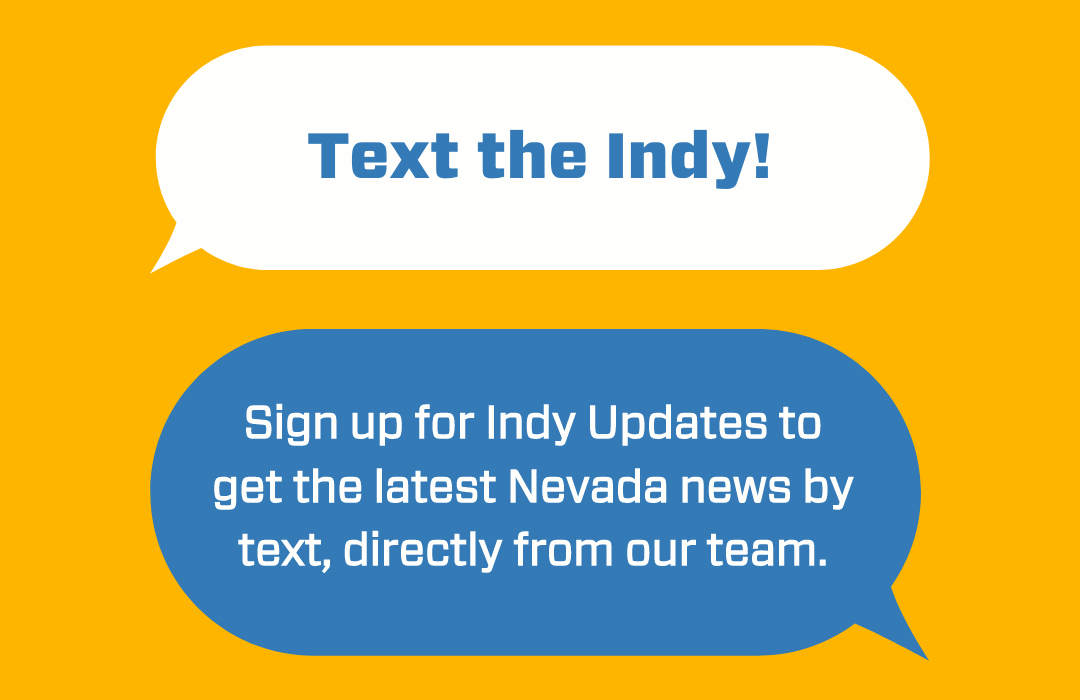 Featured Videos
Comment Policy (updated 4/20/2021): Please keep your comments civil. We reserve the right to delete comments or ban users who engage in personal attacks, use an excess of profanity, make verifiably false statements or are otherwise nasty. Comments that contain links must be approved by admin.