Democratic state senator to propose criminalizing 'fake elector' schemes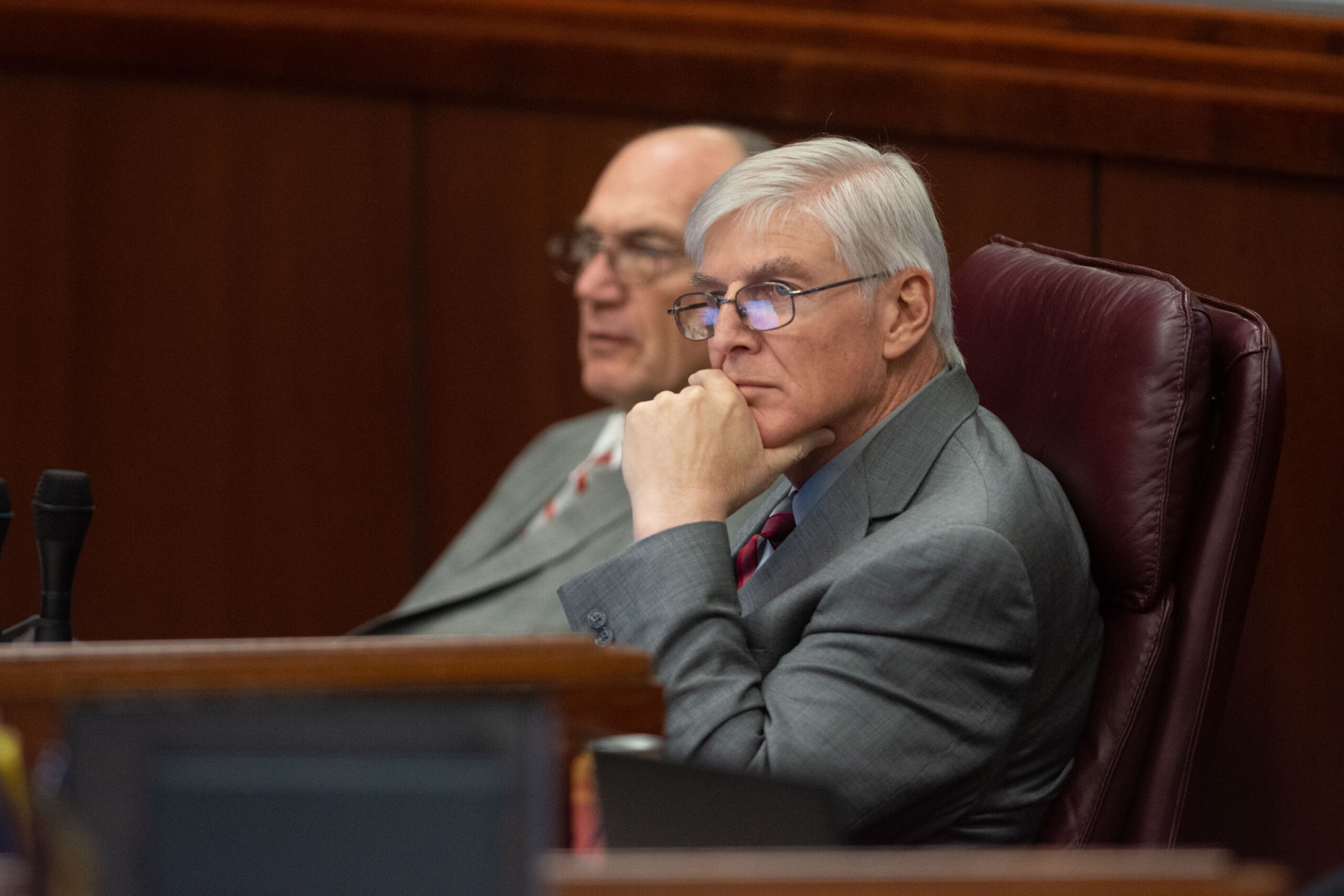 In a bid to strengthen Nevada election laws, Democratic Sen. Skip Daly has requested a bill that would criminalize so-called "fake elector" schemes, such as the 2020 plot that saw self-designated Republican electors seek to pledge Nevada's electoral votes to then-President Donald Trump, despite him losing the popular vote to Democrat Joe Biden.
"I just wanted to, to the extent that we can, strengthen the rule against it, the penalty for it, make sure it never happens again, basically make it even more illegal than it was before," Daly, who represents a Sparks-area district, told The Nevada Independent. "The idea is not only to capture … the actual fake electors, but anyone conspiring with them to do such a thing."
For those found guilty of submitting false electoral votes or conspiring to do so, Daly's requested bill would, if approved, subject them to felony charges, including four to eight years of jail time. It also would ban those convicted of breaking the law from running for elected office in Nevada and from being appointed to any government position in the state.
"I pray that we'll never … have to prosecute or attempt to prosecute or have a reason to prosecute anybody," he said. "But at the same time, though, who would have thought that it would happen the first time?"
In December 2020, following Biden's electoral victory over Trump, a slate of six Nevada Republicans gathered outside the Legislature to try to pledge the state's electoral votes to Trump. State law requires the secretary of state to oversee the electoral certification, however, and then-Secretary of State Barbara Cegavske, a Republican, was not present at the event.
Though no state laws specifically targeting the 2020 plot exist in Nevada, the Nevada GOP's fake elector scheme is the subject of a federal investigation. In December, Congress passed the Electoral Count Reform and Presidential Transition Improvement Act of 2022, which aimed to strengthen election laws against plots, including the one led by Trump and his allies to overturn the results of the 2020 election.
Nevada Attorney General Aaron Ford has declined to comment on whether the Republican "electors" will face state prosecution. But the scheme potentially violated state law, according to the policy research group Brookings. The group examined laws in the seven states in which fake electors convened in December 2020 and found that Nevada law "makes it illegal to falsify 'any record,'" and prohibits people from "performing the duties of public officials without authorization."
Daly framed his bill as a straightforward way "to strengthen the law against putting [forward] alternative or fake electors for presidential elections, outside of how electors are to be selected." In Nevada, electors are bound by state law to vote for the candidate who won the popular vote in the state.
He also said he does not anticipate much opposition to the bill, saying "you wouldn't want anyone to be in a position, regardless, to be able to potentially overturn the will of the people of the state of Nevada."
Although Daly's bill request has been submitted to the state's Legislative Counsel Bureau, official language of his bill has not yet been released. The legislative session begins Feb. 6.