Federal spending bill expected to target fake elector plots like Nevada GOP's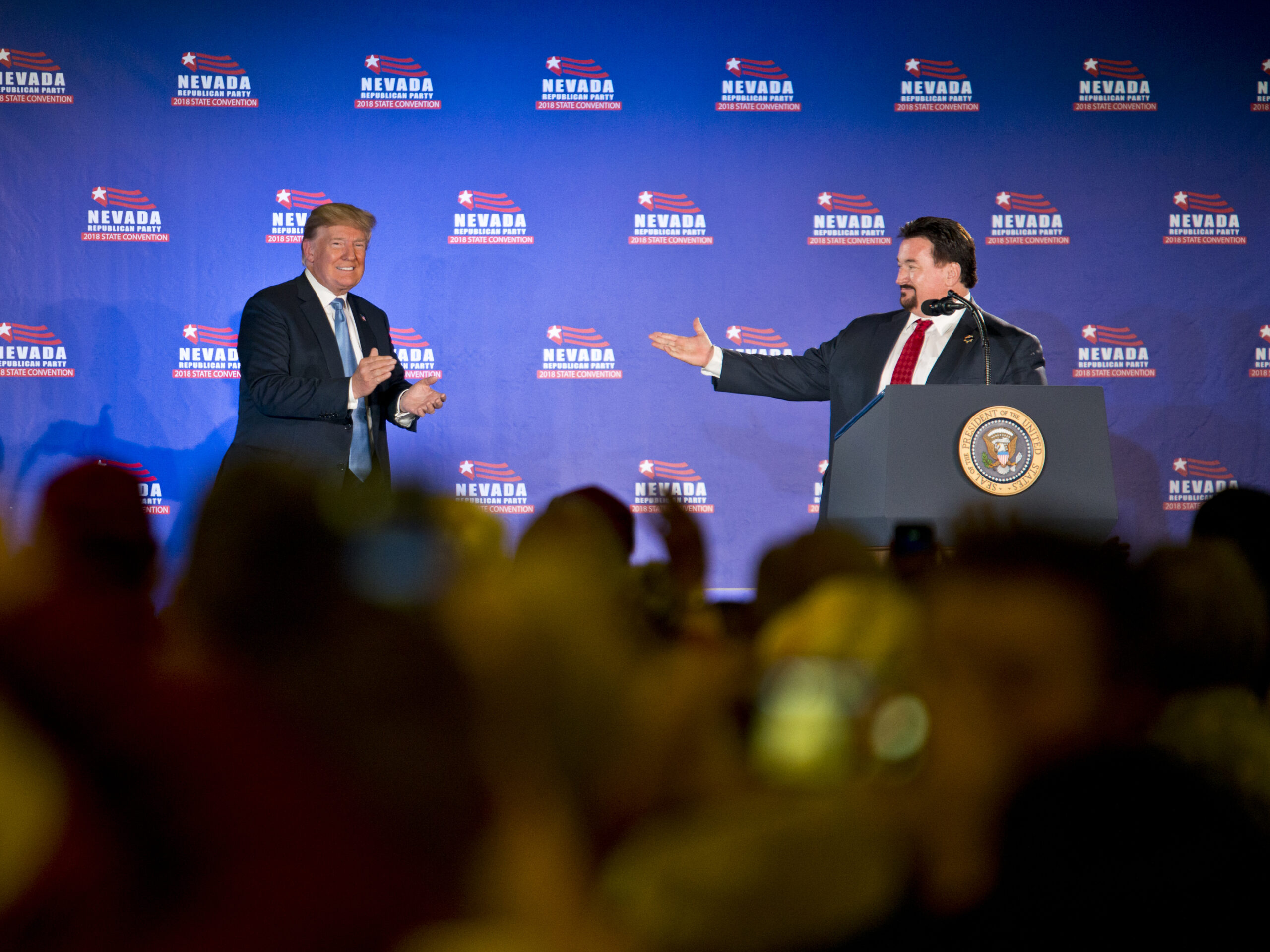 A U.S. Senate bill to strengthen election laws against plots like the Nevada GOP's fake elector scheme — when six self-purported electors held a ceremony outside the Legislature pledging electoral votes to then-President Donald Trump — is expected to get a vote next week.
The Electoral Count Reform and Presidential Transition Improvement Act of 2022 (ECRA) – the rare bill likely to pass because it already has the support of more than 10 Republicans – would revise election law to close loopholes that Trump and his allies attempted to exploit to overturn the results of the 2020 election. Originally introduced in July, Senate Majority Leader Chuck Schumer (D-NY) said he expects the ECRA to be included in the must-pass omnibus spending bill that senators will introduce Monday.
"What the Electoral Count Act [reform] says is, alright, it's even more against the law to do that shit than it was before," said Bradley Schrager, a Nevada attorney whose firm represents Democrats.
In an interview, Sen. Catherine Cortez Masto (D-NV), among the bill's 37 co-sponsors, said passing the ECRA is "important, through whatever vehicle we can."
The ECRA would tackle some of the problems that arose on Jan. 6 by clarifying the vice president's role in the certification of election results as purely ceremonial, ending any speculation by the Trump team that then-Vice President Mike Pence could have blocked the process. At the time, under the guidance of a legal strategy from Trump ally John Eastman, Pence was under enormous pressure from the then-president, his team, and a mob of insurrectionists to reject the certification process using his power as president of the Senate, although such an action would be unconstitutional.
It also raises the threshold for lodging an objection to a slate of electors from one member in each chamber to one-fifth of both congressional chambers, making it far less likely that formal objections, such as those against Arizona and Pennsylvania in 2021, can receive a vote.
But the ECRA also sets federal standards for the state-level selection and certification process of electors to stop plots like Nevada's.
In late 2020, six Nevada GOP electors, including GOP chair Michael McDonald, gathered in Carson City to sign and send an alternate slate of electors, pledged to Trump, to the National Archives – a move many lawyers say violated state and federal laws and which now has landed them in the midst of a Department of Justice investigation. Similar fake elector schemes occurred in six other states where, as in Nevada, President Joe Biden won the popular vote.
When asked if the state was conducting its own investigation, a spokesperson for Nevada Attorney General Aaron Ford said, "We look forward to continuing to assist the Department of Justice in any way we can regarding this matter," in a statement.
The ECRA clears up ambiguities in the original Electoral Count Act of 1887. It clarifies that state election law cannot be changed after Election Day. It vests the power to submit the certificate of ascertainment, which identifies who the electors are and which candidate they voted for, with the governor, or another state executive as designated in state law.
It also specifies that Congress can only accept a single slate of electors from that executive – thereby invalidating plots like a last-minute attempt by right-wing activists in Arizona to get the Legislature to declare a new slate for Trump.
In Nevada, electors are bound by state law to vote for the candidate who won the popular vote in the state. State law also explicitly prohibits falsifying records or performing unauthorized public duties.
The fake electors did not prevent Nevada's six electoral votes from going to Biden. The National Archives did not accept the Republican slate, and Congress used the official electors, certified by Secretary of State Barbara Cegavske and signed by Gov. Steve Sisolak.
And while illegality and the obvious prospect of failure did not stop McDonald and the other fake electors from following through with their plan in 2020, Daniel Weiner, who directs the elections and government program at the nonpartisan Brennan Center for Justice policy think tank, said the proposed reform shuts down any argument for such plots being legal.
"There are deeper underlying challenges for our democracy that Congress must address," Weiner said in an interview. "But it certainly helps to basically remove any shadow of a doubt that a bunch of random people getting together and issuing a 'slate of electors' has any validity whatsoever."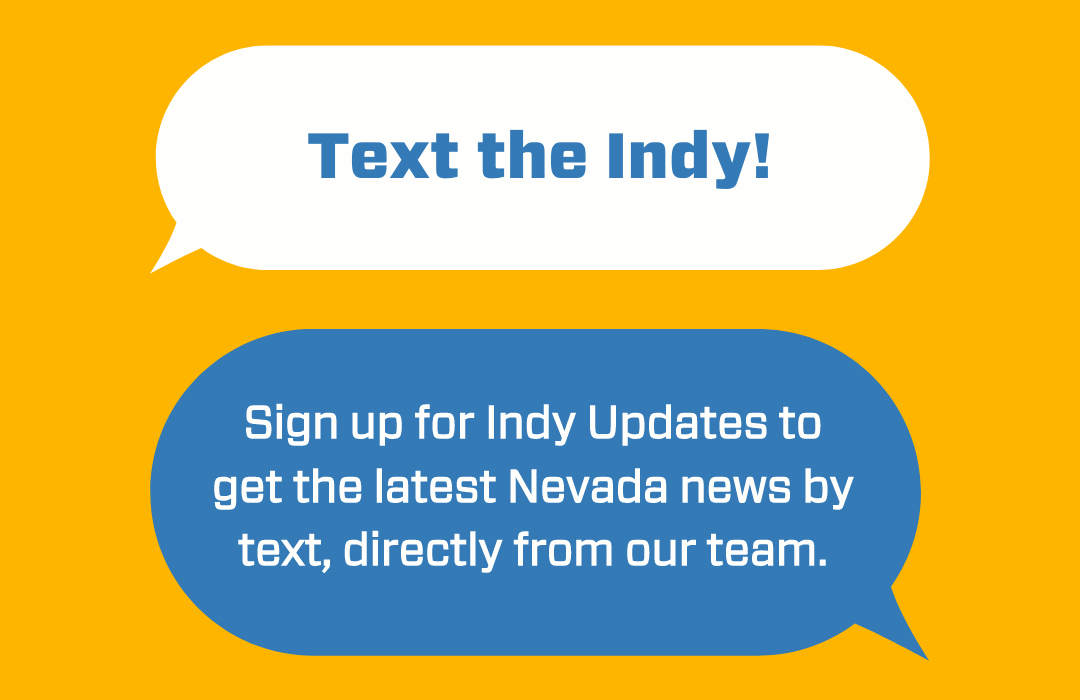 Featured Videos
Comment Policy (updated 4/20/2021): Please keep your comments civil. We reserve the right to delete comments or ban users who engage in personal attacks, use an excess of profanity, make verifiably false statements or are otherwise nasty. Comments that contain links must be approved by admin.