Deadline day: Private prison ban and ICE reporting pass, bump stock ban gets extension, bill decriminalizing traffic tickets dies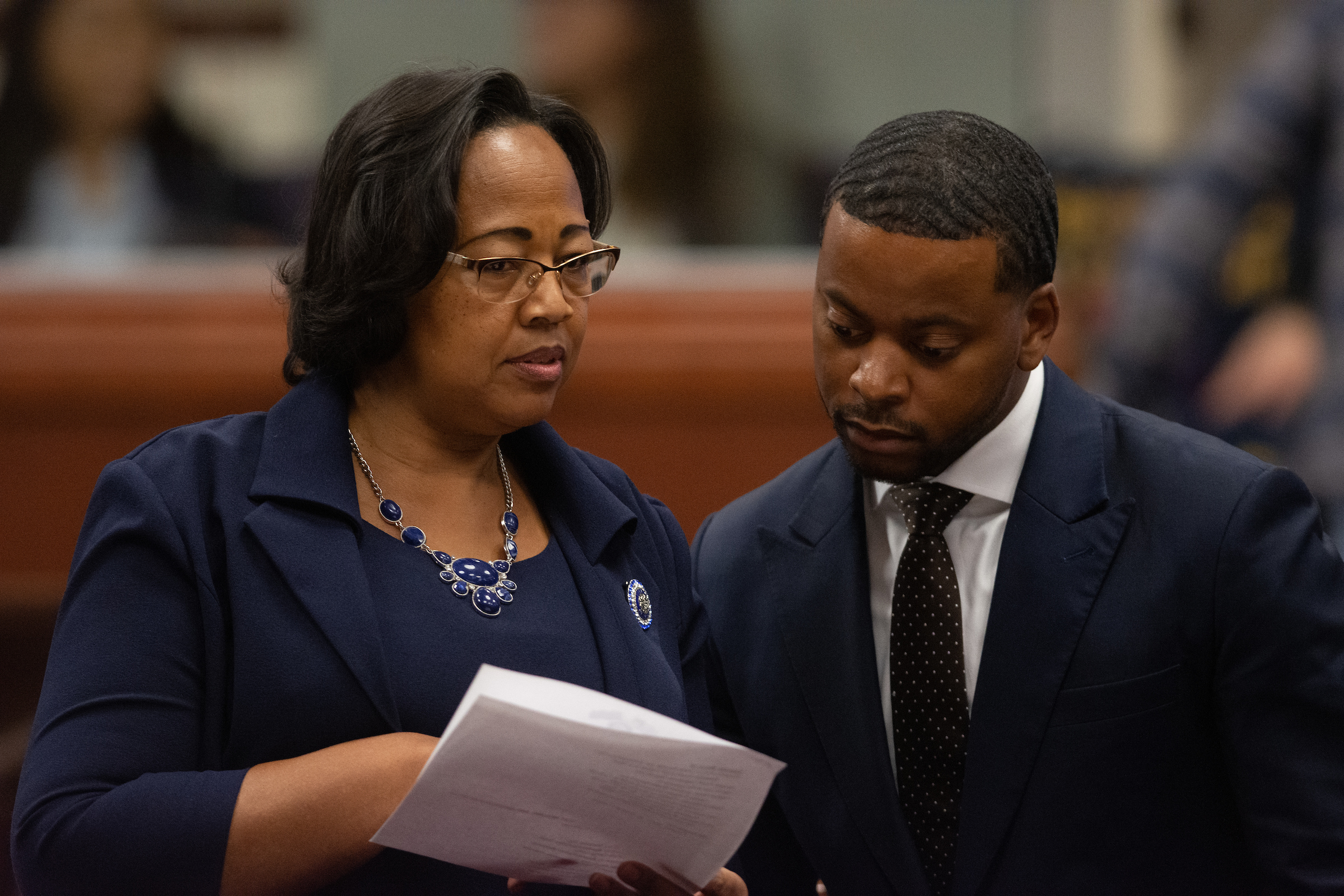 Roughly three dozen bills won't advance past Friday's deadline for bills to clear out of their second house committee, while others approved in last-minute committee votes will live to see another day.
Several bills whose fate looked uncertain before Friday cleared the deadline, including measures that would ban private prisons, restore the right to vote to felons and clear criminal records for decriminalized offenses. Lawmakers also passed a bill that would require the annual release of information on how many people local law enforcement agencies are transferring to ICE and a bill to ban bump stocks.
Measures that did not receive votes by the end of the day on Friday included bills that would've made traffic violations civil matters and revised the Board of Regents.
Hanging in limbo is a controversial bill to ban bump stocks on guns and allow counties to adopt gun laws stricter than laws adopted statewide. That did not get a committee vote, but was granted a waiver from deadlines.
Here's a look at what bills lived and died by Friday's deadline:
BILLS THAT PASSED
AB183: Private prison ban by 2022
Democratic Assemblywoman Daniele Monroe-Moreno's bill tamping down on the state's use of private prisons passed a committee vote with three Republicans opposed.
The legislation would require the state to end its private prison contracts within three years and, until then, require the state Department of Corrections to conduct onsite inspections of any privately-owned facility used to house inmates at least twice a year and to annually report conditions to the Legislature. It cleared the Assembly on a party-line 29-12 vote last month
A similar measure was vetoed two years ago by former Gov. Brian Sandoval. Gov. Steve Sisolak backed the concept of a private prison ban in an interview prior to the legislative session.
Republican Sen. Keith Pickard cited the 2017 rejection before voting against the bill.
"After reading Gov. Sandoval's veto message, I was persuaded that this effort would take away needed state flexibility," he said.
AB431: Restoring right to vote for felons
Democratic Assembly Speaker Jason Frierson's bill to restore to formerly incarcerated people the right to vote and serve on jury trials as soon as they are released from prison or discharged from parole or probation passed, with three Republicans opposed.
The bill would immediately restore the right to vote to anyone who has been discharged from probation or parole or released from prison prior to July 2019 if he or she has not already petitioned a court for a restoration of voting rights. It also would restore the right to vote for anyone convicted of a felony in another state who has since completed probation or parole or been released from prison, removing the requirement that voting rights must be restored under the laws of the state where the felony was committed.
The bill cleared the Assembly 32-9 last month, with Republican Assembly members Al Kramer, Lisa Krasner and Jill Tolles joining Democrats in support.
Some senators on the committee said the bill went too far in expanding automatic rights restoration to people convicted of more serious crimes.
"We're talking about murderers, rapists, child pornographers … these people should not be allowed to vote automatically upon completion of their parole," Republican Sen. Ira Hansen said before voting against the bill.
Cannizzaro, who is a prosecutor with the Clark County district atttorney's office, noted that many offenders convicted of such crimes have a life sentence and will never leave and vote. She said the bill provides hope for those who will be back in society.
"I can appreciate the egregious nature of category A and B felonies, and frankly as someone who deals with this in my day job, certainly don't take this lightly," she said. "But I think what this bill does is provide some sense of community for people who have paid a debt to society."
AB376: Police reports on transfer to ICE
A bill that would require the annual release of statistical information about how many people local law enforcement agencies are transferring to ICE and what local charges landed them in jail passed a Senate Judiciary Committee vote.
It came after a social media blitz on Thursday urging Cannizzaro to bring the measure up. Las Vegas police had switched from neutral on the bill to opposed and pushed back against the measure in a lively hearing earlier this week.
Democratic Assemblywoman Selena Torres, the bill sponsor, noted that Assembly leaders had touted AB376 as a good first step to another, more comprehensive immigration reform measure this session, AB281, which would have prevented law enforcement from keeping someone in custody for immigration authorities without probable cause that the person committed another crime.
"It seems strange to me that we wouldn't pass 376 because it would impede our ability to pass or even discuss a bill like AB281," Torres said on Thursday.
She acknowledged that law enforcement has tried to say that it's not possible for them to get the records but she disputed whether that is true.
"For them to even imply that that is information that we don't have access to is to imply that we don't have access to our own records," Torres said. "We know that it is information that is readily available. If we can pull it for somebody else who's not an immigrant, we can definitely pull it for our undocumented immigrants that might be placed on an ICE detainer."
The bill cleared the Assembly 32-8 last month, with Republicans Melissa Hardy, Al Kramer, Tom Roberts and Jill Tolles joining Democrats in support of the bill.
A recent amendment limits the report to statistics on when local police departments transfer people to ICE after bringing them into custody for non-violent misdemeanors or who had no convictions at all. Critics said that would yield a report with too little information that would support "pre-ordained" conclusions.
"The amendment actually limited … what the police would report to strictly misdemeanors. I think the original bill included all, so we weren't — as the testimony was — cherry-picking data that could make the law enforcement people look bad in the eyes of specific groups in our communities," said Hansen, who voted no.
AB192: Clearing record for decriminalized offenses
Democratic Assemblyman Will McCurdy's bill establishing a procedure for sealing records when an offense has been decriminalized passed a committee vote on Friday.
A similar measure McCurdy sponsored in 2017 focusing on vacating and sealing minor marijuana convictions was vetoed by Gov. Brian Sandoval.
AB139: Child marriage ban
Democratic Assemblywoman Shannon Bilbray-Axelrod's bill to ban people under the age of 18 from getting married advanced on deadline day.
It passed out of the Assembly 32-8 last month, with Democrats Teresa Benitez-Thompson, Maggie Carlton and Daniele Monroe-Moreno and Republicans John Ellison, Alexis Hansen, Al Kramer, Robin Titus and Jim Wheeler opposed.
Three Republicans on the Senate Judiciary Committee opposed the legislation, pointing out that the marriage age would be higher than the age of consent.
"As it is written, this bill is going to work to increase the number of single teenage mothers, which I think is a policy mistake," Pickard said.
AB421: Construction defects
As anticipated, a proposal to reverse major changes made in 2015 to construction defect lawsuits was voted out of the Senate Judiciary Committee on Friday.
In its current form, the measure would extend from six to eight years the period of time after home construction where a defect lawsuit can be brought, or for an indefinite period of time if the defect was intentional and fraudulently concealed. It also proposes to remove requirements that recovery of damages in a lawsuit be limited to construction defects and allows common-interest communities to bring defect lawsuits if it pertains to a common portion of the dwellings.
But the Assembly voted to adopt an amendment that would extend the timeframe for filing such a lawsuit to 10 years and exempt lower-tiered contractors from prosecution if they covered up a defect or deficiency unknowingly. It also deletes two parts of the current version of the bill that redefine construction defects and make changes to statutes of limitation.
Hansen, who voted against the measure, pointed to testimony from former FBI agent Michael Elliott, who spoke earlier this week on behalf of the Nevada Home Builders Association. The former agent was involved a decade-long investigation involving people who infiltrated homeowner's associations and then filed construction defect lawsuits on behalf of HOAs without the full knowledge of HOA members.
Hansen said a provision in the bill would allow the practice to happen again.
"We're dangerously going back to a horrible precedent where they can misuse that HOA provision," Hansen said. "I think that we would be exceptionally foolish to ignore his counsel."
Other bills approved during the Senate Judiciary work session include:
AB166

: Criminalizing the advancement of prostitution

AB307

: Database of gangs

AB315

: Expunging records for wrongly arrested
SB224: PERS Secrecy
A bill by Democratic Sen. Julia Ratti that would make certain personal information of the Public Employees Retirement System recipients confidential has passed out of committee, but with a substantial amendment that would make the names of recipients a public record.
An amendment submitted to the bill on Friday removes language that would make the names of former state employees receiving benefits from PERS confidential, while removing language requiring disclosure of the individual's last public employer, the number of years of service and the individual's retirement date. As amended, names of PERS recipients and their annual pension benefits would be considered public records.
The bill passed out of the Senate on a 11-10 vote on April 22.
DEAD BILLS
AB411: Traffic violations become civil matters
A major bill that would have decriminalized minor traffic violations won't advance, Yeager, the bill's sponsor, confirmed.
"I can't get there on it this session," Yeager said.
The bill would have moved the vast majority of traffic violations from a criminal misdemeanor to a civil offense, unless a more severe penalty for the offense exists in state law. It could have affected a wide range of traffic offenses — such as speeding, illegal turns or driving without a seatbelt — while retaining higher penalties for more serious crimes including DUIs and reckless driving.
However, Yeager said that he's folded several components from the legislation — including a legislative declaration that people shouldn't be incarcerated for not paying minor traffic tickets unless there's a public safety issue, a 30-day waiting period before issuing a warrant, and a requirement that individuals not be incarcerated or have their driver's license suspended unless the person has the money and is willfully not paying or won't complete community service — into another traffic citation bill, AB434.
He said AB411 posed some logistical challenges, such as figuring out who would prosecute traffic offenses if they aren't criminal in nature. He also expressed concern that the legislation might have encouraged people to never show up to court.
"My commitment was I'll back off of 411, but we might bring it back if some of the troubling practices don't change in the next year, year and a half, then we have something that's almost ready to go in 411," Yeager said. "It would take some work over the interim, but we've got a better framework."
SB354: Revising Board of Regents
A bill that would substantially overhaul the makeup and structure of the Nevada System of Higher Education's Board of Regents won't advance past the committee deadline.
Bill sponsor state Sen. Joyce Woodhouse said she had been informed by Jauregui, the Assembly Legislative Operations and Elections chair, that her bill amending the Board of Regents did not have the votes to advance past her committee. It passed the Senate on a 15-6 vote on April 22.
The bill would have set an alternative structure for the regents in case a question on the 2020 ballot removing the Regents from the Constitution been approved by voters. It would have eliminated the existing 13 geographic districts for regents and lowered membership to 9 members. It also would have lowered terms from six years to four.
"I'm very disappointed," Woodhouse said. "It's higher education reform that needs to happen. I will see who I can talk to next session to bring it back."
SB244: Increasing penalties for violating stay orders
A bill by Democratic Senate Majority Leader Nicole Cannizzaro creating a misdemeanor penalty for violating a court-issued stay-away order won't advance past the Assembly Judiciary Committee.
Committee Chair Assemblyman Steve Yeager said the bill did not have the votes in the committee to advance and that existing penalties were already in place for individuals who violated such a court order.
"Violating a stay-away order is already subject to contempt of court for 25 days, so the committee wasn't really comfortable with it," he said. "I talked with Senator Cannizzaro about it and I think that was a mutual decision not to move it forward."
SB256: Tenant rights
A bill by Democratic state Sen. Yvanna Cancela extending rights and protections for renters — including limits on late fees —  won't advance past Friday's deadline.
The bill, SB256, would have added a host of new and extended rights for tenants, including restrictions on late fees and move-out inspections and requirements that landlords allow evicted tenants retrieve personal effects and permit tenants to request move-out inspections within 21 days of vacating a dwelling.
Assembly Commerce and Labor Chair Ellen Spiegel said the bill did not have the votes to advance out of committee.
"There were a lot of people who had a lot of concerns with it," she said. "And it was just insurmountable. That happens sometimes. Sometimes bills take a couple sessions to work things out."
The bill, which passed on a 11-10 vote in the Senate on April 23, has been staunchly opposed by realtors and developers who have sent mail, run social media ads and set up a website opposing the bill.
AB259: Single-party races decided in general election
A bill that would have required races in which only candidates from a single party have filed to be decided in the general election rather than the primary did not receive a vote in the Senate Legislative Operations and Elections Committee before the Friday deadline.
Under the existing system, an Assembly race that only attracts Democratic candidates would be settled in the primary, and Republican voters would have no choice on the general election. The bill would have allowed people registered with other parties the option to choose between two Democrats on the general election ballot.
The bill passed out of the Assembly 30-10 last month, with Democratic Assembly members Richard Carrillo, Dina Neal and Ellen Spiegel joining seven Republicans in opposition.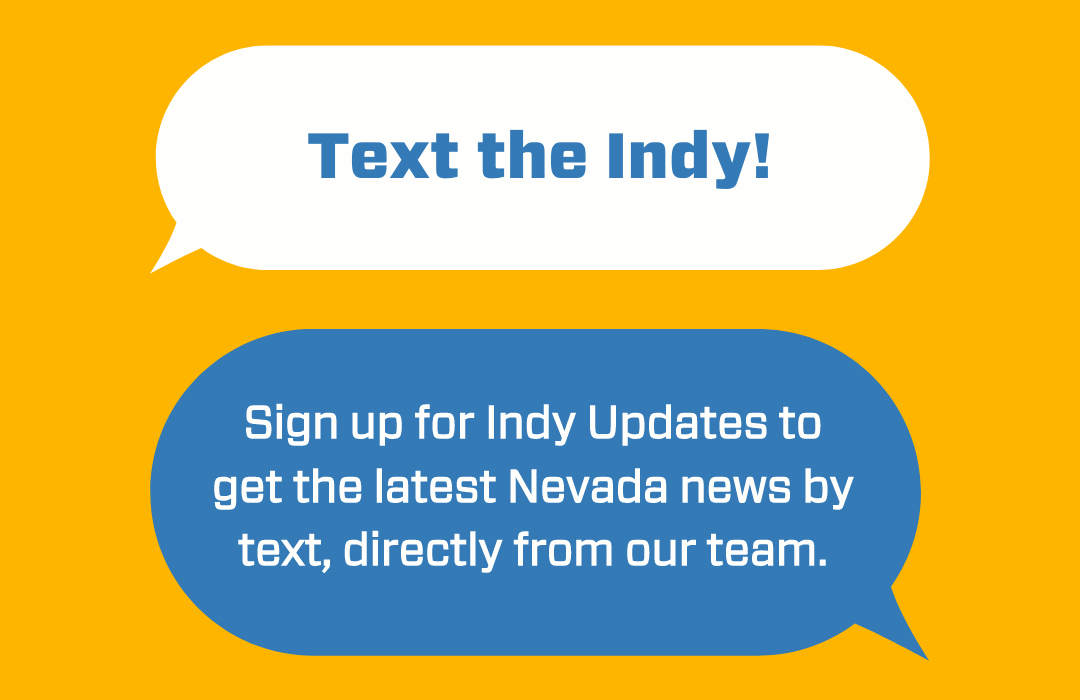 Featured Videos