Follow the Money: NV Energy dominated energy industry campaign spending on 2018 legislative elections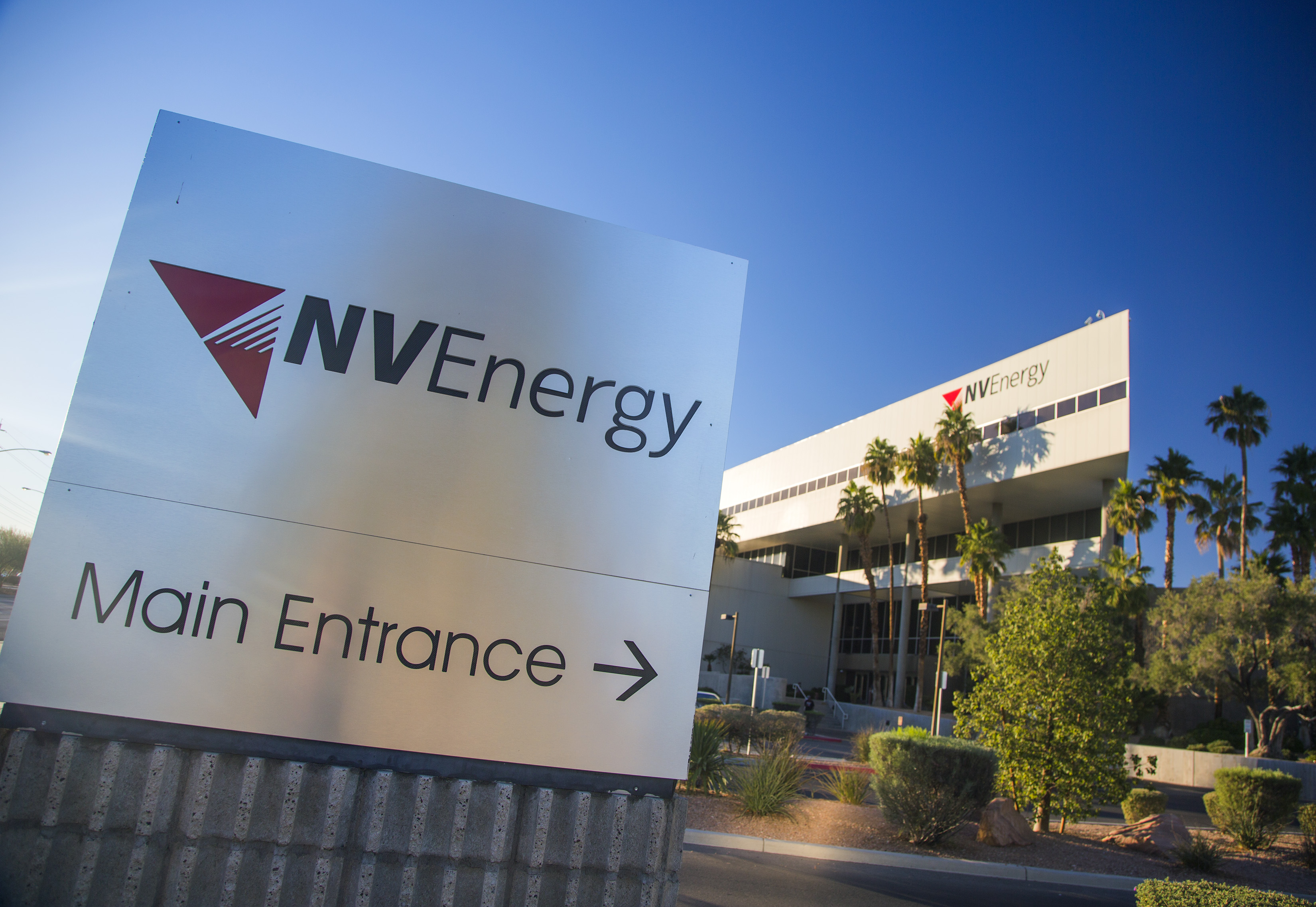 It's no secret that Nevada energy companies — especially the state's largest utility, NV Energy — are ready and willing to spend their money on state elections. The 2018 midterms were no different, as 36 companies and individuals combined to spend more than $497,000 on 59 state lawmakers.
Top contributors were led — once again — by monopoly utility NV Energy, which spent $215,000 on 56 legislators, good for nearly half of all energy-related contributions and more than 35 percent more than it spent in 2016. NV Energy also spent an additional $100,000 on a number of PACs and party organizations, of which most were aligned with legislative Democrats.
Overall, the total donated during 2018 marks a marginal rise in contributions from the industry compared to 2016, when energy companies spent $493,000, or a difference of about 0.8 percent.
The 2018 elections came at a time of relative turmoil for energy policy in Nevada, as growing calls for renewables coincided with a mass exit of major corporations — including major casinos and the Raiders Stadium —  from NV Energy's customer base and a ballot effort seeking to unravel the company's energy monopoly.
It was followed distantly by Southwest Gas ($100,500), renewable energy company Ormat Technologies ($50,500), Sempra Energy ($33,000) and the rural electric cooperative Valley Electric Association ($28,600).
However, this analysis only captures money contributed directly to a lawmaker's campaign, money that's capped to $10,000 per legislator per election cycle. Many companies looking to spend more on a given race will circumvent limits by donating through subsidiaries or donating large sums to political action committees (PACs) or party committees, while some will do both — making it difficult to track exactly where thousands of dollars in corporate campaign contributions have ended up.
For instance, since 2017 NV Energy has spent heavily on a number of PACs and party organizations, including giving $60,000 to the state Democratic Party, another $10,000 each to the Democrats' Assembly and Senate caucuses and $30,000 to the Las Vegas Metro Chamber of Commerce's BizPAC committee.
The utility also gave $10,000 to the Nevada Mining Association PAC and $5,000 each to Gov. Steve Sisolak's Sandstone PAC and Winning PAC, a committee linked to Democratic Sen. Yvanna Cancela.
Those PACs and party organizations combined for more than $100,000 in aforementioned additional campaign spending by NV Energy not accounted for in the 2018 campaign spending totals — totals that also don't include roughly $30 million the company spent to defeat the contentious Energy Choice Initiative.
As a whole, energy contributions in 2018 went largely to legislative Democrats — who control roughly two-thirds of the 63 seats in the legislature — with $358,300 to the Republicans' $139,250. When broken down by average contribution, Democratic lawmakers still received slightly more, $1,206 compared to $1,132 for Republicans, a difference of about 7 percent.
Among individual legislators, Democratic Assembly Speaker Jason Frierson received the most with $40,500 from 12 energy-related contributors. He was followed by former Senate Majority Leader Kelvin Atkinson ($36,250), Sen. Chris Brooks ($28,500), Republican Senate Minority Leader James Settelmeyer ($25,750) and Democratic Assemblyman Steve Yeager ($17,750).
Only the four lawmakers appointed before a freeze on campaign contributions during the legislative session took effect in January received no money from the energy industry. That list includes Sen. Dallas Harris, Assemblywoman Bea Duran and Assemblywoman Rochelle Nguyen, all Democrats; and Republican Assemblyman Gregory Hafen.
Two legislators, Sen. Martha Washington and Assemblyman Greg Smith, both Democrats, were appointed after the session began and, because of the fundraising freeze, have not yet received any campaign contributions.
Comparing fundraising between each legislative chamber, members of the 42-member Assembly received slightly more than their Senate counterparts, $280,550 to $217,000. On average, it meant that per-donation the 21 senators took in $1,299 to the Assembly's $1,108, or a difference of about 17 percent.
As always, we've triple checked the math. But if anything looks off, feel free to contact us at [email protected].
Featured Videos
Comment Policy (updated 4/20/2021): Please keep your comments civil. We reserve the right to delete comments or ban users who engage in personal attacks, use an excess of profanity, make verifiably false statements or are otherwise nasty. Comments that contain links must be approved by admin.