Ford and Frierson: Will the Legislature's new leaders be complements or competitors?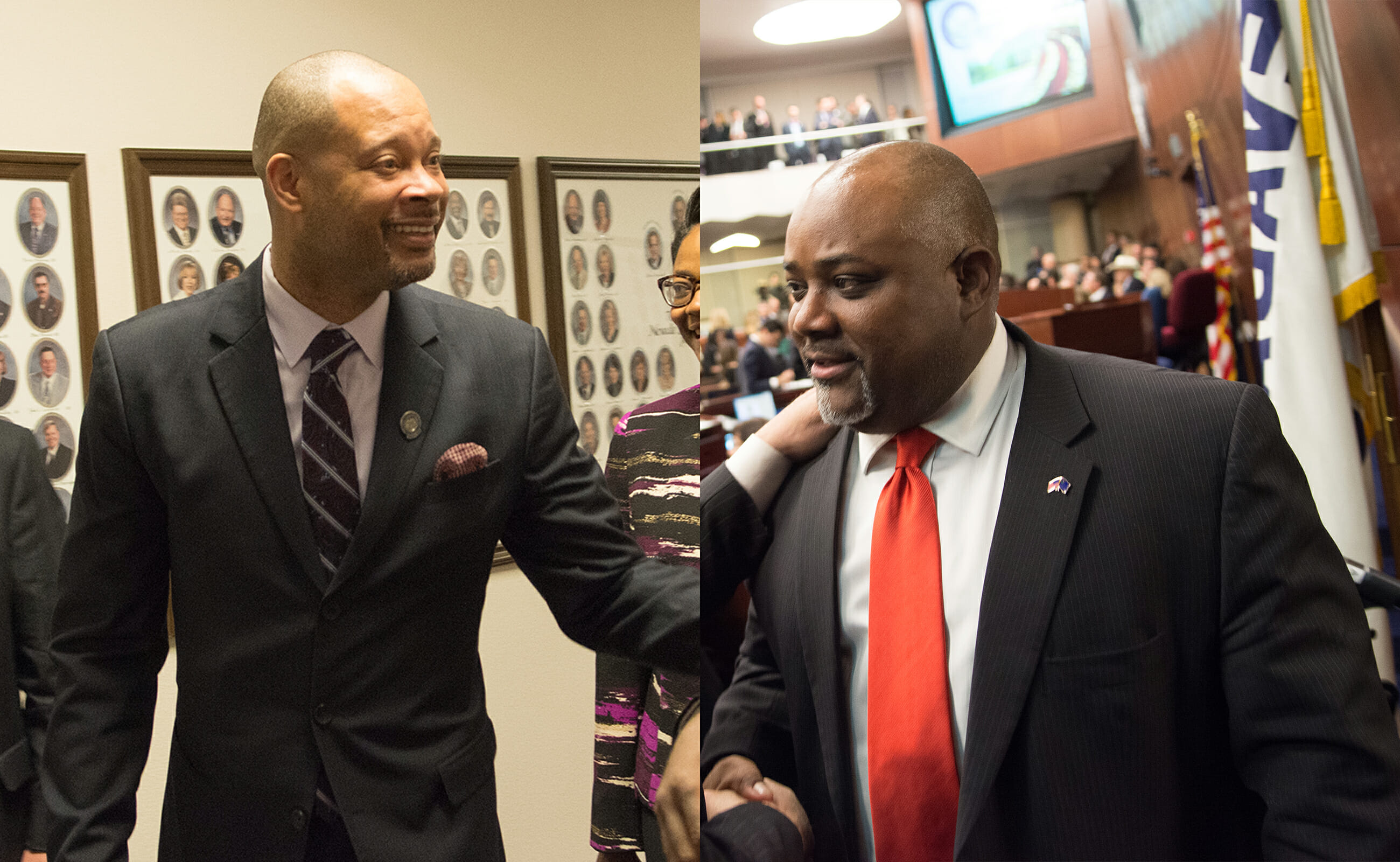 Aaron Ford and Jason Frierson will make history on Feb. 6 when they officially become the first pair of African-Americans in Nevada history to lead both houses of its Legislature.
The two have different roots. Frierson is the football star from Compton who thought he was going to be a doctor, went to law school instead, and worked his way up through legal circles in Nevada. Ford is the native Texan who started out as a teacher and aspired to start a chain of charter schools until getting into the law and politics.
But there are common threads that bind the two. They were classmates for a year at UNLV as part of Boyd School of Law's charter class, before Ford moved on to Ohio State University to complete his degree. They attend the same church, Victory Missionary Baptist, in historic West Las Vegas. They're part of the same historically black fraternity, Kappa Alpha Psi.
More than that, the two describe each other as good friends.
"We were friends before we were both in public office," Frierson said in a recent interview.
"He and I immediately bonded when we found we were fraternity brothers," Ford said.
Nevada follows in the footsteps of its fellow western state Colorado, which became the first state to elect two African-American legislative leaders concurrently in 2009.
But Nevada also hit a major milestone in 2009, when Steven Horsford became the first black Senate majority leader. A rising young political star who was first elected to the state Senate at 31, Horsford had played a prominent role in Barack Obama's successful 2008 presidential campaign in Nevada and also helped usher both Frierson and Ford into their roles as lawmakers. (Horsford lost his congressional seat in 2014.)
Ford points to his meeting with Horsford at a Starbucks as the beginning of his quest for a state Senate seat, and Frierson says Horsford was one of a few key people who encouraged him to run for Assembly. Ford and Frierson both live in the same part of Las Vegas and are now each other's representatives in the Legislature.
While they've been working together for months on this session's Democratic agenda, called the Nevada Blueprint, they do have different policy interests, according to friend and Democratic state Sen. Kelvin Atkinson.
"Jason seems to work a lot on social justice issues. Ford is a little more education. But they do agree on it," he said.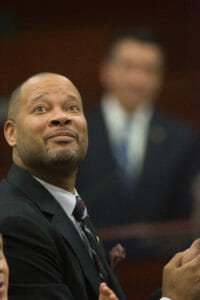 Ford has four advanced degrees in education and initially sought to practice in the field of education law. He often talks about college affordability, supports charter schools, and is a prominent voice against the Education Savings Accounts program.
Frierson's background leans heavily toward the criminal justice side of the law. He worked in the Nevada attorney general's office for three years under then-Gov. Brian Sandoval prosecuting state crimes, white collar crimes, and securities fraud, before diving in at the Clark County public defender's office. He also worked as a prosecutor in the Clark County district attorney's office in its child welfare division.
Though he described it as an unsympathetic job, Frierson said working at the public defender's office solidified his belief that the criminal justice system should operate fairly.
"If the system worked fairly, people would be punished appropriately for the crimes they committed," Frierson said. "But we needed to make sure the process worked fairly, so we wouldn't accidentally prosecute innocent people."
Former Assembly Speaker Barbara Buckley said she believes the existing relationship between the two will help the session run smoothly. Cooperation between the Senate and Assembly isn't always a given even when both leaders are from the same party, and bills can die in the crossfire.
In 2005, Democrat Richard Perkins was the speaker and Dina Titus was the party's leader in the Senate. But both were mulling bids for governor, which affected their level of cooperation.
And even when leaders do get along, misunderstandings can snag the legislative process. Buckley said that when Horsford became majority leader there were some "awkward times" in the beginning.
"Publicly you can never disagree. 'Hey, I know you have a lot of great ideas, and you're having a press conference today, but did you ever hear of communication?'" Buckley said. "But I think (Frierson's) style will really, really help because he doesn't fly off the handle that way. He'll ask the question first."
Ford and Frierson have already shown a willingness to collaborate by fundraising together during the campaign cycle and sending a joint letter to Republican Sen. Dean Heller over Republican plans to repeal the Affordable Care Act.
Though Democrats won't release their full slate of legislative priorities until February, one issue both Ford and Frierson have already highlighted as critical in the upcoming session is expanding voting rights, especially amid fears that the Trump Administration won't fight against initiatives that could disenfranchise minority groups.
Atkinson said the two men might press a little harder on issues that affect minority communities, although they wouldn't "go out of their way" and "wouldn't do anything that would strap our state" to help a certain demographic.
"We're going to see what we can do to make life a lot easier for all Nevadans," Atkinson said. "If some people perceive that as being the African-American agenda, then that's their problem."
The real significance of having two African-Americans in some of the highest seats in the state could be that "some of the African-American communities feel that now they have a voice and can be heard," Atkinson said.
Yvette Williams, co-founder of the Clark County Black Caucus, said she's excited about "a real opportunity there to maybe address some of the huge disparities" between racial and ethnic groups in Nevada. She pointed to a black unemployment rate that's chronically higher than the general unemployment rate in Nevada as evidence of systemic problems that need to be addressed.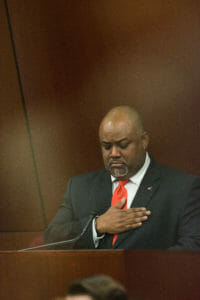 But she also acknowledged it's not fair to expect Ford and Frierson will solve all these problems.
"As an African-American community advocate and looking at the situation and knowing what the numbers look like in all these areas -- yeah, I'm expecting a whole lot," said Williams, whose group encourages political engagement among African-Americans in Nevada. "I want it so badly. But it's an unreasonable expectation and I understand that."
Nevada has seen a gradual increase in the number of African-American legislators over the years. In 2009, seven of Nevada's 63 legislators were black, including three in the Senate and four in the Assembly, according to an analysis by the National Conference of State Legislatures. Today, the number is up to nine, with three African-Americans in the Senate and six in the Assembly.
They're representing an increasingly diverse state: Clark County turned to a majority-minority county as of the 2010 census, and the entire state is expected to follow suit by 2020. Hispanics make up 28 percent of the state's population, while blacks made up another 9 percent, according to 2015 population estimates.
"At a time when the state is changing demographically, when constituents are demanding a different kind of government response to their issues, I think it's great that we have these two men who are well-prepared to govern," Horsford said. "They're not going to govern for only their community, the African-American community, they're going to govern for all of Nevada."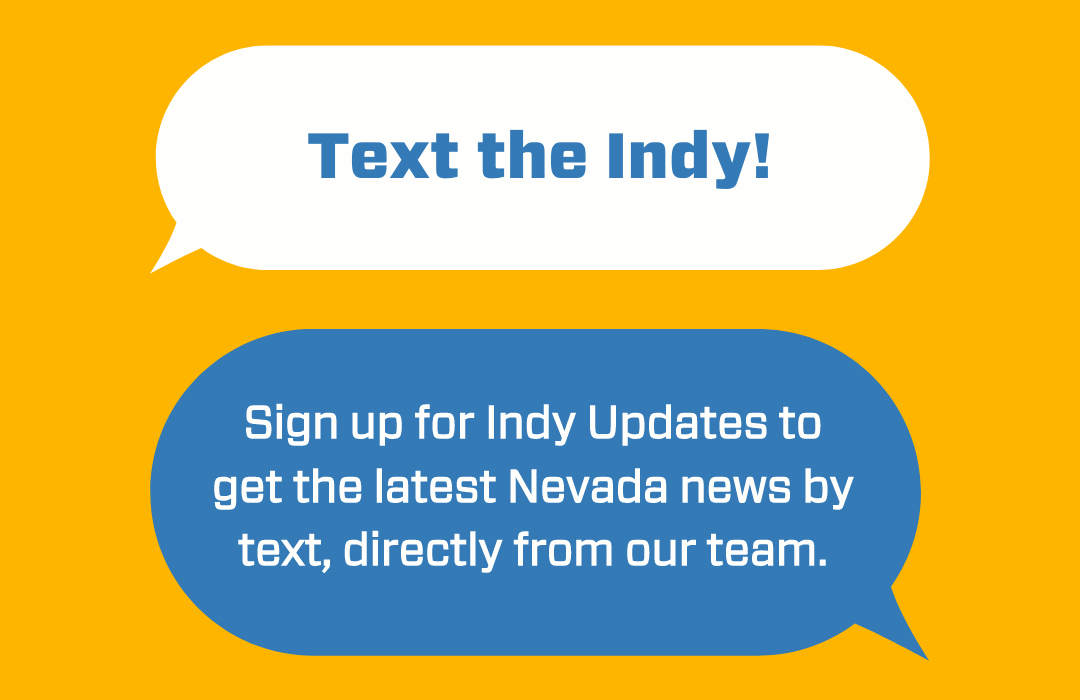 Featured Videos