Former senator's appointment to lead state agency raises constitutional questions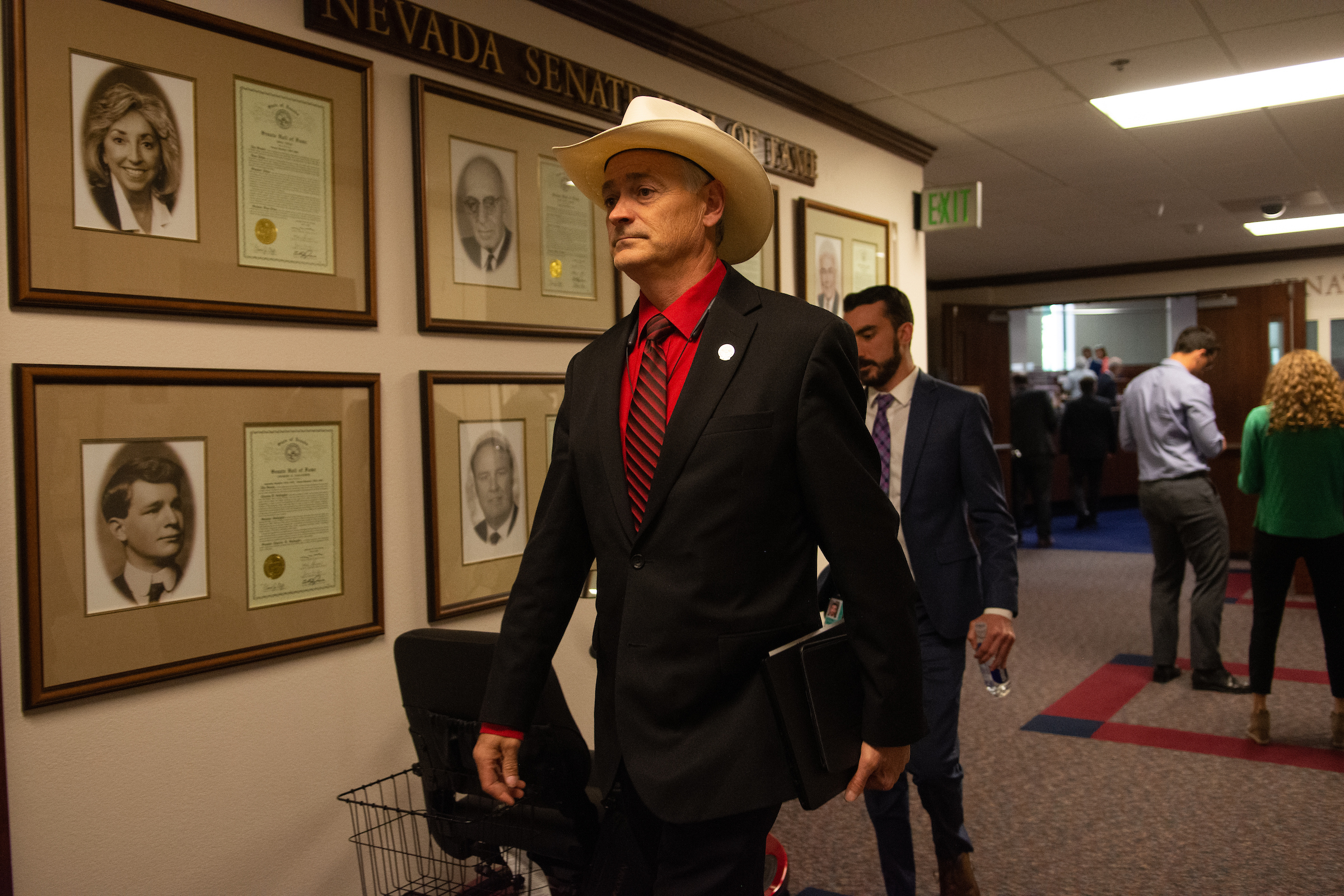 The appointment of former Republican state Sen. James Settelmeyer as director of the state's Department of Conservation and Natural Resources (DCNR) spurred questions this week over whether the appointment might clash with the Nevada Constitution.
Settelmeyer spent more than a decade as a legislator in Carson City, first as an assemblyman from 2006 to 2010, then again as a senator from 2010 to 2022, where he rose to become minority leader in 2019.
But the state Constitution prohibits state lawmakers from taking certain civil jobs — including jobs created while they remain in office and those that were subject to a pay raise approved by lawmakers. That prohibition lasts up to one year after they leave office.
Though the directorship of the DCNR has existed since the agency's creation in the late 1950s, the Legislature increased salaries for department leaders from 2019 to 2021 — potentially putting Settelmeyer's appointment in conflict with the constitution, according to two attorneys interviewed by The Nevada Independent.
However, it does not appear that Gov. Joe Lombardo's office will move off the Settelmeyer pick, which has been made official.
A spokesperson for Lombardo, Elizabeth Ray, told The Nevada Independent in an email that the governor's office would not discuss any specific legal counsel it had received.
"We are confident in Settelmeyer's appointment," she said.
Settelmeyer did not respond to two voicemails seeking comment.
Constitutional provisions
The constitution's language bars the appointment of legislators to a "civil office of profit" either created under that legislator's term of office, or which had its salary (referred to in the constitution as emoluments) increased during that term. The same clause also bars former legislators from serving in those same offices for up to one year after their term ends.
The language has raised the possibility of a legal challenge and opened the doors to potential critics of Settelmeyer's appointment, who have raised questions over whether the appointment conflicts with the state's cooling-off period.
Bradley Schrager, an attorney who frequently represents Democrats and Democrat-backed causes, told The Nevada Independent that "the constitutional prohibition here is clear."
"If the position former Sen. Settelmeyer is seeking is a civil office, and if the salary for the position went up during his most recent legislative term, he is barred from the appointment for a full year," Schrager said. "There is not much to debate over the applicable facts. There may be some other position for which he is unquestionably eligible, of course."
Some observers have pointed to a similar potential conflict for former Assemblywoman Teresa Benitez-Thompson (D-Reno), who was recently appointed chief of staff for Democratic Attorney General Aaron Ford within one year of her departure from office.  
However, Sean W. McDonald, another attorney who raised the potential constitutional conflict for Settelmeyer in a Twitter thread, said Benitez-Thompson may skirt constitutional conflicts because of the language of "civil office of profit," and the material differences between her post and Settelmeyer's.
"If you were to look at the case law from other jurisdictions, a lot of the states draw a distinction between officers and employees," McDonald said. "I think ultimately, that's going to be the distinction that may ultimately save Benitez-Thompson's appointment, because she's more akin to an employee than an actual officer in state government."
A spokesperson for Ford said only: "Mrs. Benitez-Thompson's employment as the chief of staff does not conflict with the constitutional provision for appointments for civil offices."
Past precedent
There are few, if any, direct parallels of Settelmeyer's appointment in recent Nevada history — though at least one incident hews close: The scuttled appointment of former Assemblywoman Heidi Swank (D-Las Vegas) to lead the state's outdoor recreation office in 2019.
The details of Swank's appointment, however, differ from Settelmeyer's, who ended his term following the 2022 election and no longer remains in office.
Swank, by contrast, was appointed to the post while she was still in office. Also, Swank's new title — administrator of the Nevada Division of Outdoor Recreation (NDOR) — was created while she was still an Assembly member, another direct violation of the language of the constitution.
Swank's appointment came under scrutiny only after it had been announced. Within days, according to reports published at the time, a legislative attorney informed Swank of the issue, who then informed leaders at DCNR, the parent department to NDOR.
Swank told The Nevada Independent in 2019 that she and agency leaders mutually agreed the appointment could not move forward, saying: "Everyone had the same reaction, 'this can't happen.'"
There is little precedent for how appointment disputes are legally resolved.
However, state law does provide for challenges to potentially ineligible public officers through a so-called "writ of quo warranto," a civil action brought from the state against "a person who usurps, intrudes into, or unlawfully holds or exercises, a public office," excluding elected state legislators.
"If there's an issue of incompatibility, and individuals are holding offices that are potentially incompatible under that section, it'll take legal action to adjudicate," McDonald said. "Ultimately, it'd be the courts that will decide whether there's a violation of that constitutional provision."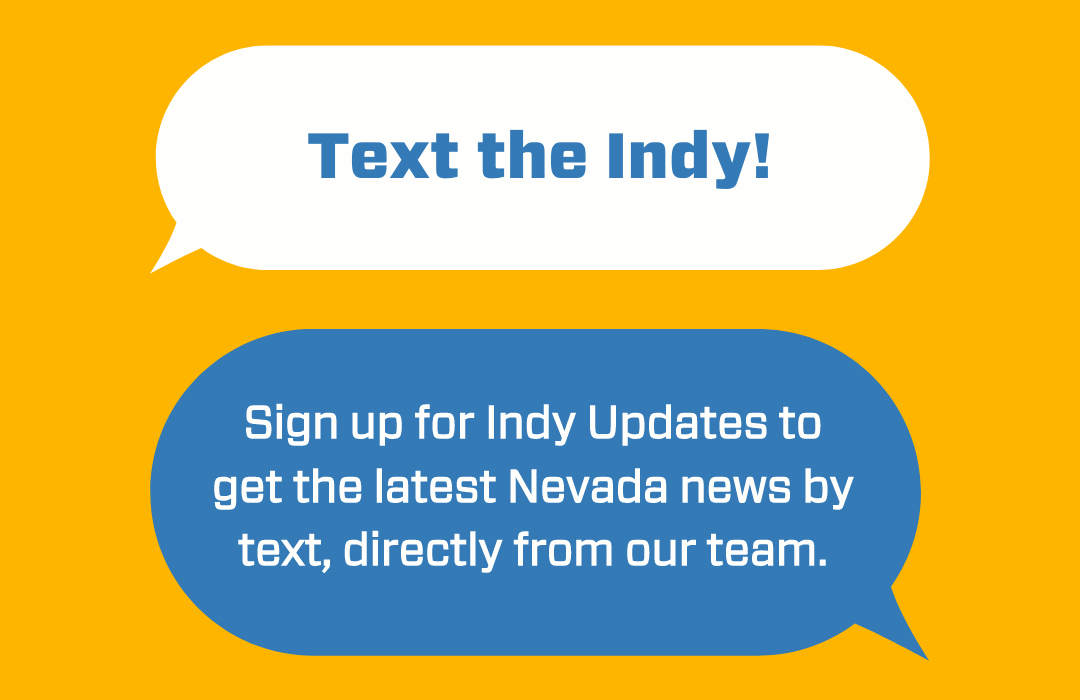 Featured Videos