Future of ESAs, state budget still uncertain after Republican Assembly members vote against two budget bills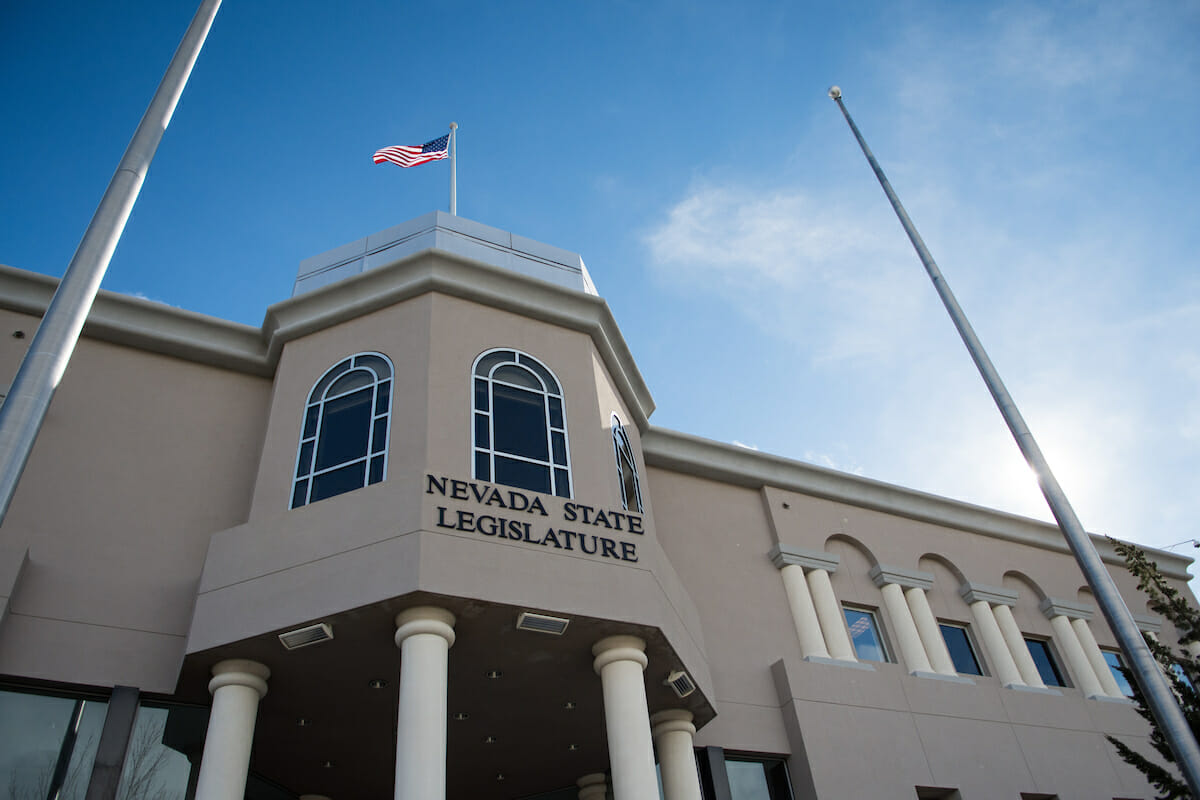 Editor's note: This story will be updated throughout the day.
The future of the state's stalled Education Savings Accounts program, the $8.1 billion two-year budget and a host of other unsettled major policy issues hung in the balance Friday evening, with Republican votes against two budget bills in the Assembly signaling no progress has been made after a breakdown in negotiations on Thursday.
While Democrats framed voting against the K-12 budget bill as a vote against the children and teachers of Nevada, Republicans couched their decision as necessary to fulfilling a promise to voters to restart the ESA program, approved during the 2015 session and stalled after a state Supreme Court decision last year halted its funding mechanism. Republican lawmakers acknowledged that the Assembly had negotiated "in good faith" and that they could "bring no fault to this house," hinting at the discord within the Senate that ultimately threw any semblance of a deal into chaos on Thursday.
Despite partisan votes on every budget bill, Republican Gov. Brian Sandoval has remained coy about whether he'll sign the budgets into law without a single Republican vote of support or funding for the quasi-voucher program, only definitely saying that the idea of a special session was off the table.
"We need to be done," he said. "We need to be finished. There's no reason to call a special session."
Republican lawmakers, including Republican Assembly Leader Paul Anderson, were working on a compromise amendment to the ESA bill, SB506, on Thursday morning under the impression that a deal with Democrats was close. The amendment would have revived the quasi-voucher program at $45 million, less than the governor's requested $60 million, and style it more like the tax credit-funded Opportunity Scholarship program.
When Democratic leadership presented to their caucuses, enough members of the Democratic Assembly caucus seemed willing to vote for ESAs for Assembly Speaker Jason Frierson's sake but the Senate Democratic caucus was not on board.
"I believe in good faith this house negotiated to a place where we were comfortable, we were close, that we had the ability to get it done," Anderson said. "So I can bring no fault to this house. That said Mr. Speaker, I cannot vote for this DSA budget."
Sandoval said he was "surprised" in the breakdown of negotiations on Thursday but said he was still optimistic that some form of the ESA program would pass, despite Democratic opposition. He said the amended version of the bill contained many compromises and, because it was funded through tax credits, would take away the biggest argument against the bill — that it allocates public funds to private schools.
"I thought we'd reached an agreement, and then we didn't," he said. "And so I was really disappointed about that."
But Democrats say there was no final agreement on what bills the governor would sign in return. They brought a proposed recreational marijuana tax up for a vote Thursday and Republicans voted against it — part of their promise not to vote in favor of it or the budget unless there was a deal on ESAs — and also killed a $346 million capital improvement plan.
Sandoval's deputies continued to negotiate Friday with Democratic leaders after the Thursday. blow-up between the parties.
On the Assembly floor on Friday, Republicans emphasized the significant political toll that voting for a 2015 tax increase to bolster funding to K-12 education took on their caucus, noting that lawmakers were threatened physically and verbally for their votes and many lost their reelection bids. But Democratic lawmakers said they put the state first during the 2015 session, supporting a Republican budget even when they weren't able to move their legislation forward.
"We put the state first and when it came down to having to choose our own philosophical needs versus the universal needs of this state, we chose the greater good," said Democratic Assemblywoman Dina Neal.
Republicans have voted against all of the five budget implementation bills, killing one that implements a $346 million statewide Capital Improvement Plan — including funding for an $84 million engineering building at UNR and a Northern Nevada Veteran's Home. The bill, SB546, needed a two-thirds vote to pass because of a provision levying a property tax for bond repayments.
The same provision was included in Capital Improvement Plan bills in 2011, 2013 and 2015 but, because of  a mistake, did not have the two-third majority required language printed at the top of those bills, according to legislative staff. Voting records show the Legislature still passed those measures by the required two-thirds majority in those three sessions.
Sandoval said the budget failing was a "concern" to him, and indicated that he didn't entirely agree with the two-thirds requirement.
"Typically that two-thirds is reserved from when you raise a fee or tax, and there's not a raise of a fee or a tax," he said. "There's a property tax component that helps fund that, but it's not an increase."
Democrats slammed Republicans for voting against the bill, which contains $33 million to build the Northern Nevada Veterans Home.
"Yesterday, sadly, because of partisan politics our colleagues on the other side of the aisle told our veterans 'no'," said Democratic Sen. Pat Spearman, a veteran, at a Friday morning news conference in front of the legislative building. "At the end of the day, $33 million just isn't a whole lot of money when it comes to honoring the service and sacrifice of Nevada veterans and their families."
Sandoval said it was "too early" to say if he would veto the budget bills and send them back to the Legislature. Such a move could bog down the process of wrapping up the 120-day session. Without a special session and if no budget were passed, state government would not be funded past June 30.
Decisions on whether to veto other major Democratic priorities, including a hard-lobbied measure requiring more transparency on pharmaceutical prices, need to be made Friday or will automatically become law. Sandoval signed several dozen bills into law overnight Thursday, including a nursing mothers bill sponsored by Democratic Assemblywoman Ellen Spiegel and a payday loan bill sponsored by Democratic Assemblyman Edgar Flores.
Sandoval said that he didn't issue vetoes to be "retaliatory," and that he considered each bill regardless of sponsor on their own individual merits.
"If you've read any of my vetoes, you've seen that they are thoughtful vetoes and I explain why I do a veto," he said. "So, I have signed many Democratic bills that were partisan votes, and so I take one bill at a time."

The Nevada State Legislature's building is seen in Carson City on Feb. 6, 2017. Photo by David Calvert.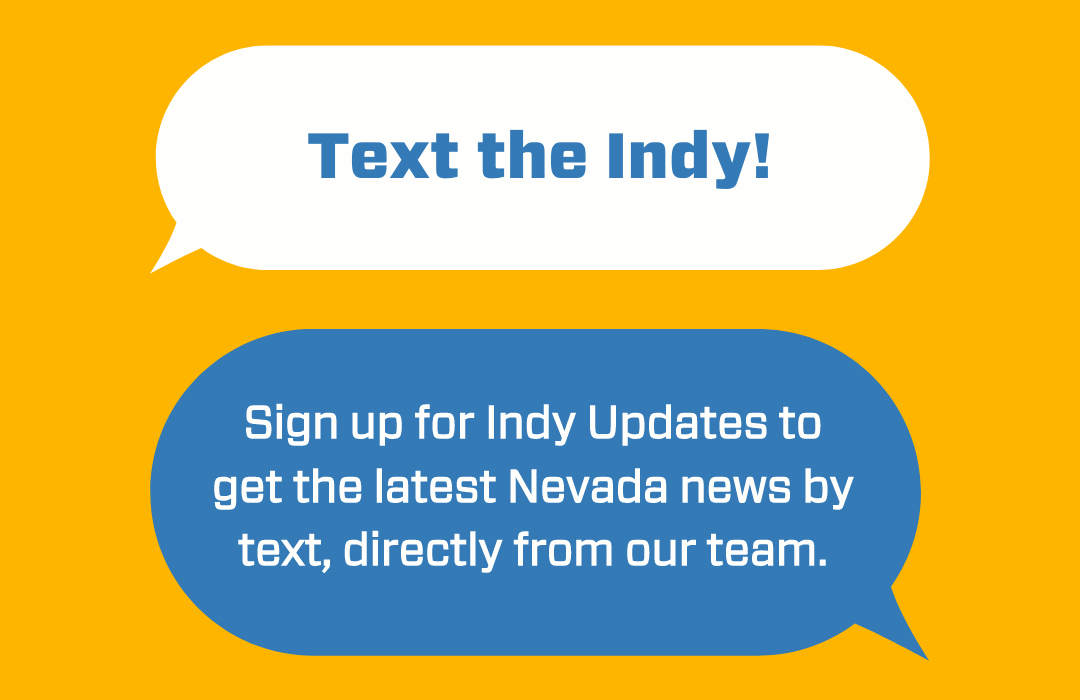 Featured Videos
Comment Policy (updated 4/20/2021): Please keep your comments civil. We reserve the right to delete comments or ban users who engage in personal attacks, use an excess of profanity, make verifiably false statements or are otherwise nasty. Comments that contain links must be approved by admin.