Human rights at center of bill aiming to limit solitary confinement at Nevada prisons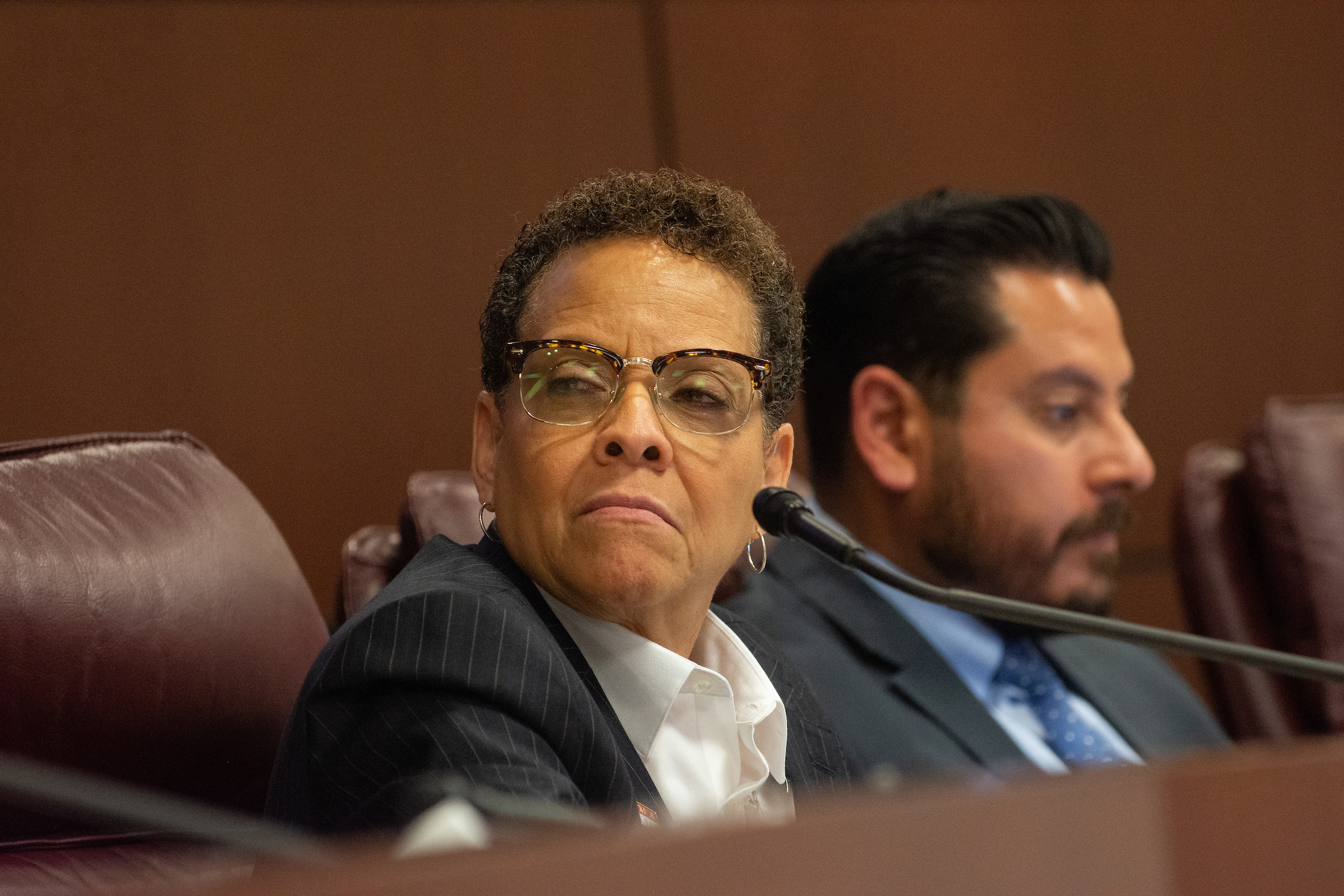 When members of the Assembly Judiciary Committee and prison reform advocates convened Wednesday to discuss SB307, it was far from the first time that they had discussed reforms to the use of solitary confinement in Nevada prisons.
Since 2017, Sen. Pat Spearman (D-North Las Vegas) has been working to update solitary confinement policies in state prisons, which lag far behind international human rights standards.
In Nevada prisons, and many other state and federal prisons across the United States, inmates are held for extended periods — ranging from weeks to years — in complete isolation, despite evidence of the psychological damage it can cause.
In 2017, the American Civil Liberties Union (ACLU) of Nevada published a report based on testimony from 281 Nevada inmates, some of them having spent years in isolated units. NDOC policy does not use the term solitary confinement, but its practices are consistent with the definition in SB307 and NDOC Director James Dzurenda has referred to the practices as solitary confinement during the legislative session.
The report, which changed the names of inmates to protect their privacy and safety, shared accounts of the physical and psychological impact that solitary confinement has.
One inmate, Brent, who spent more than five years cumulatively in solitary in Nevada state prisons, said that being kept in a segregated unit for extended periods without mental stimulation or proper medical care brought him to the point of contemplating suicide on a daily basis.
"A lot of guys just go crazy," Brent told the ACLU of Nevada.
Lilith Baran, policy manager for the ACLU of Nevada, referred committee members on Wednesday to research showing that inmates in solitary confinement suffer "irreversible neurological damage" early in their confinement, with most suicides happening in the first five days.
According to the Nelson Mandela Rules, adopted by the United Nations in 2015, what Brent and other Nevada inmates experienced was a violation of their human rights.
The Mandela Rules, officially named the United Nations Standard Minimum Rules for the Treatment of Prisoners, prohibits prolonged or indefinite solitary confinement; the rules define solitary confinement as isolation for at least 22 hours a day from meaningful human contact and prolonged confinement and solitary confinement lasting 15 or more consecutive days.
The rules also state that solitary confinement should only be used as a disciplinary last resort and should not be used in the case of inmates with mental or physical disabilities, children or pregnant women.
In 2017, legislators passed SB402, which brought the state closer to the Mandela Rules standards, at least in theory.
The law required a psychological examination before confinement and strongly discouraged the use of solitary for inmates known to have serious mental illnesses. Though it did impose limits on the length of confinement, it allowed many possibilities for inmates to be held longer than 15 days.
Spearman told other lawmakers Wednesday that the 2017 law provided many loopholes for NDOC to continue using solitary confinement. A 2019 Vera Institute of Justice study found that around 12 percent of Nevada inmates, including some with serious mental illnesses, were in solitary confinement, a high number relative to other states.
In 2021, Spearman sponsored a second bill that would have mandated an annual report from NDOC on its use of solitary confinement in an effort to close some of those loopholes. But that bill did not make it out of a money committee and was not voted on by the full Assembly or the full Senate.
This session, SB307, which is very similar to the failed 2021 bill in its efforts to close loopholes and bring NDOC practices in closer line with the Mandela Rules, has already seen more success. SB307 was passed by the Senate on May 27 in an unanimous vote and awaits a vote by the Assembly after being passed Wednesday by the Assembly Judiciary Committee.
The first major section of SB307 outlines new regulations for the use of solitary confinement that are more stringent and individualized than the 2017 bill.
Under SB307, inmates may only be held longer than 15 days if, at the end of that period, correctional officers deem it necessary for the safety of that inmate or others. Within 24 hours of the decision, a multidisciplinary team — consisting of at least a correctional officer, mental health clinician, case worker, correctional supervisor and associate warden — must file a report with the NDOC director and continue to do so for every additional 15 days the inmate is kept in solitary.
Under existing law, inmates can be sentenced to solitary for a predetermined length — anywhere from 10 to 365 days depending on the offense.
Spearman worked closely with Dzurenda on the bill and said the department will not have to hire personnel specifically for the multidisciplinary team positions.
However, NDOC and other state correctional departments are facing massive general staffing shortages. Dzurenda told lawmakers in February that NDOC facilities are facing shortages of 20 percent to 60 percent across the state. Staffing shortages can lead to facilitywide lockdowns that would be classified as solitary under SB307.
At an April 12 Senate Judiciary Committee hearing, Dzurenda testified in neutral on the bill and encouraged lawmakers to make an amendment, which has since been added, clarifying that inmates who do not wish to leave solitary confinement may not be forced to do so. He said that inmates may feel that they are in danger from other inmates if they return to the general prison population.
"There are situations like that and they are not hypothetical," explained Dzurenda.
This team must also come up with an individualized plan for each inmate's reintegration into the general prison population.
"Solitary confinement creates a mental situation that is akin to [post-traumatic stress disorder]," Spearman said. "One of the things that happens when [members of the military] come back from the combat zone, is that there is a stand down period."
Similar to the adjustment back to a non combat zone, the adjustment back to the general prison population (and to being released from prison) is a difficult one that requires planning, Spearman explained.
It is for this reason that the bill also stipulates that inmates should not be held in solitary within 90 days of their release from prison.
Nick Shepack — board chair of Return Strong, a grassroots organization advocating for incarcerated people in Nevada — clarified that if solitary confinement is deemed absolutely necessary, an inmate's prison release date would be moved back to meet this 90-day requirement, following a question from Assemblyman Ken Gray (R-Lyon County).
The second major component of the bill is meant to address the loopholes that Spearman identified in the 2017 bill. If passed, SB307 will require NDOC to submit an annual report to lawmakers including the number of inmates held in solitary throughout the year (including demographic data), the period of time that each inmate was held in solitary confinement, and a justification for any confinement lasting more than 15 days.
The bill's fiscal note, submitted by NDOC, indicates that the new laws will not cost the state any money. Studies indicate that other states have saved money by limiting solitary confinement — a year in solitary confinement for one inmate costs an average of $75,000 in the United States, about three times the average cost of incarceration.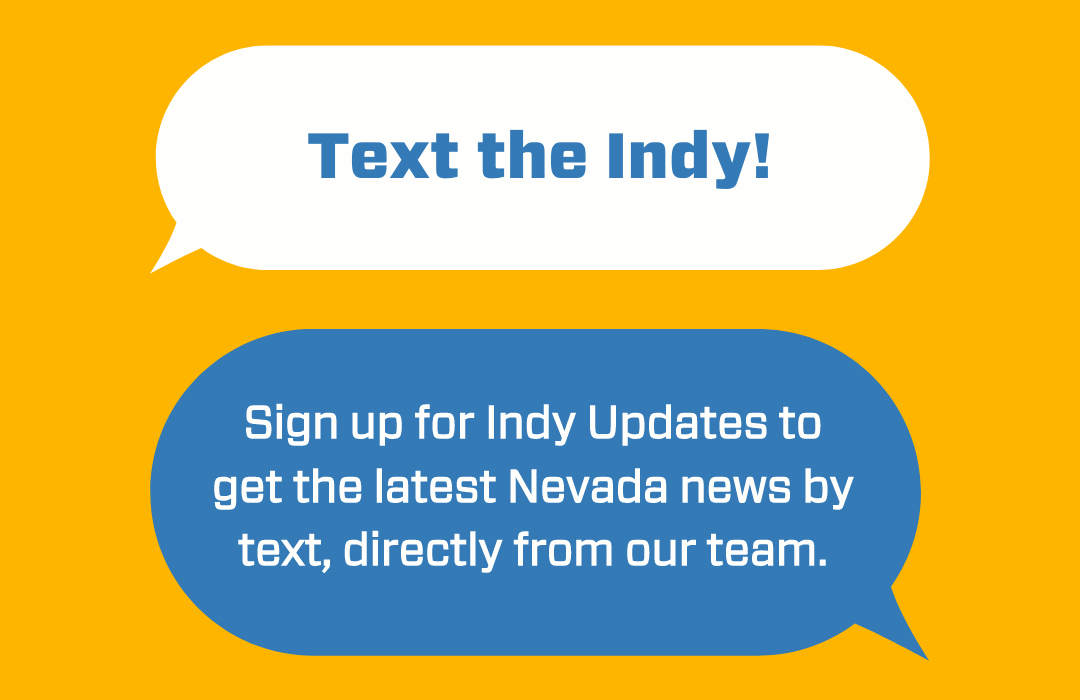 Featured Videos