Nevada prison official says staffing shortages among many issues plaguing the system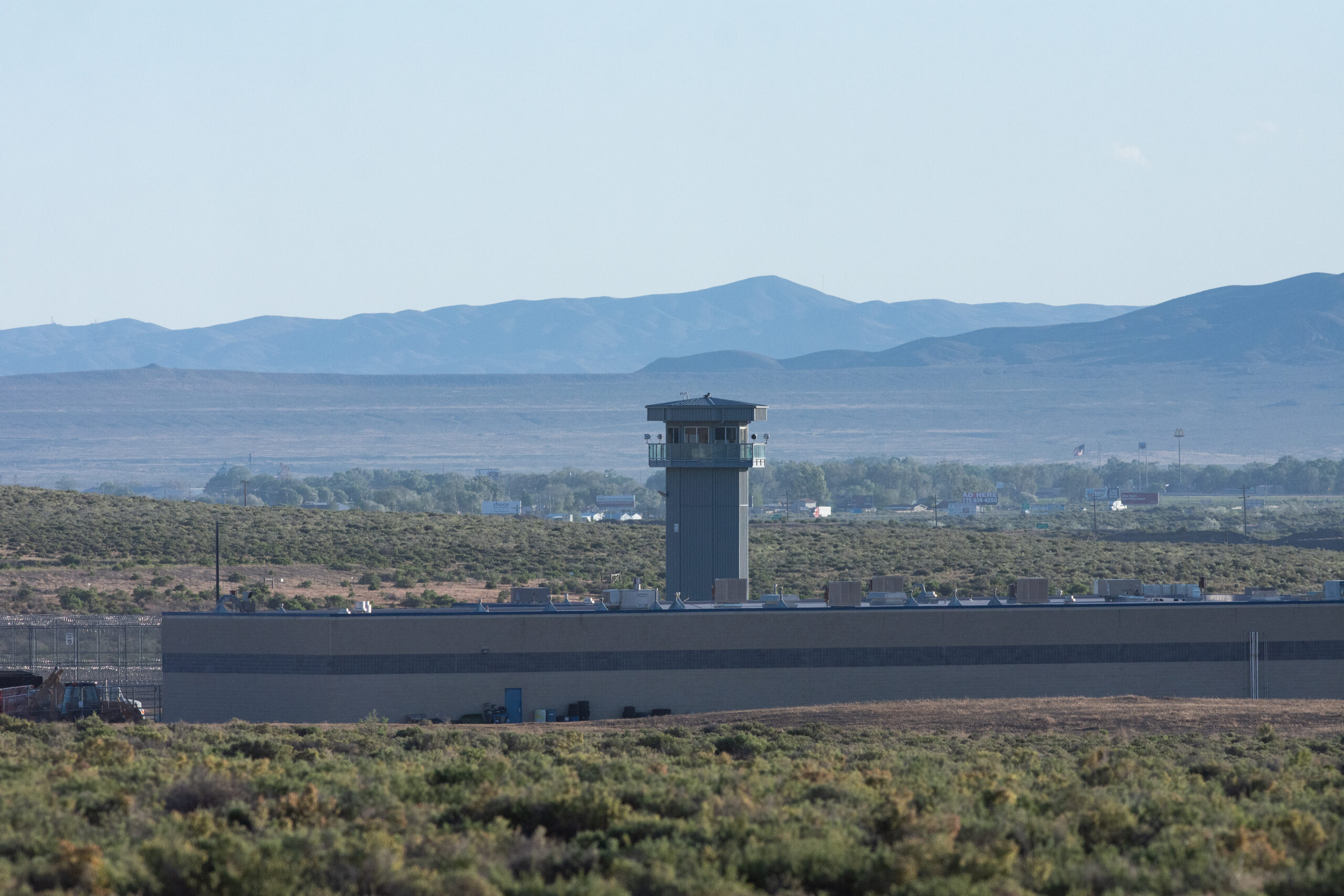 The Nevada prison system, facing an anticipated increase in the inmate population and dealing with aging infrastructure, is confronting a severe staffing shortage that presents a danger to guards, prisoners and the community, its new director told lawmakers.
James Dzurenda, the director of Nevada Department of Corrections (NDOC), told lawmakers at an Assembly Judiciary Committee hearing last week that critically low prison staffing is the No. 1 focus of the prison system, which faces staff vacancy rates of 23 percent in Southern Nevada and nearly 60 percent at some northern Nevada facilities.
Dzurenda said issues extend beyond staffing. A requirement for parole planning stalls releases for people granted parole, while the re-entry process is sometimes strained because of the inability to fully identify inmates.
The issues come as NDOC expects the inmate population to grow after the Nevada prison population saw a 30 percent decline following the COVID-19 pandemic.
The JFA Institute predicts a nationwide rise in prison populations. The company has been contracted by Nevada since 2001 and forecasts future prison populations based on how people move through the criminal justice system.
This increase looms as many pressing concerns plague the agency, including sliding cell doors that are worn down to the point they are unsecured and eroded fencing around facilities.
"​​You have high-security offenders who can pop open their doors from inside their cells," Dzurenda said. "That's like obscene to me … That should never happen. That's just years and years of neglect."
Dzurenda was originally appointed prison director in 2016 by then-Gov. Brian Sandoval but was rehired in January under Lombardo. A high-profile inmate escape on Sept. 23 last year led the former director, Charles Daniels, to resign at then-Gov. Steve Sisolak's request. The escaped person, who broke out after using battery acid to dissolve fencing, was serving a sentence after being convicted of a bombing at the Luxor parking garage in Las Vegas in 2007 that killed one person.
Dzurenda said his administration will use a marketing team to seek workers in other states, such as California, who were recently laid off.
"Our biggest struggle this whole year, probably across the state, is going to be the staffing issues," he said. "We're going to look at starting to target certain places around the state … because it's a better place to live and also it'll be a better place to work."
The system's lack of resources is causing a backlog for prisoners who have been granted parole but remain behind bars because release planning has stalled.
"[Release plans] should not be a reason why someone is staying behind bars when they've gone through the process and have been granted release," said Sen. Dallas Harris (D-Las Vegas).
Dzurenda said changes in policies for good-time credits made it hard for officials to compare them with inmates' time-served records. He said he plans to bring Nevada's prison system up to date with prisons across the country, which includes the distribution of wireless devices that can do a "wide range of stuff."
He said the devices will not only expand access to programs, support groups and time with loved ones, but they will help store legal documents and decrease crime in the community and behind bars by getting inmates the help they need at no cost to the state.
"We cannot reach every individual right now," Dzurenda said. "This is going to be a game changer for us and a lot of it is going to be connected to those resources to be able to do training better, education better."
He said there was a 35 percent drop in violence at prison facilities in North Carolina after wireless devices were issued and that it will help tackle issues of recidivism and re-entry. Dzurenda said the devices will make it easier for the public, volunteers and service providers to connect with inmates.
"When we try to change behaviors – it can't be left up to the Department of Corrections," he said. "It's all of our responsibilities. It's the public. It's the clinicians. It's the Legislature. It's all of the community providers that are trying to put the blame on other individuals for not being successful."
Dzurenda said he will focus strictly on implementing services designated by the U.S. Department of Justice that have shown over a three-year period that at least 51 percent of participants succeeded in programs addressing mental health, substance abuse and behavioral health.
He also said there are regular challenges to the re-entry process, such as equipping inmates with identification cards because some inmates can have many different names and aliases. The director said these inmates are pushed through the criminal justice system with whatever name is given at the time of arrest, which prevents staff from accurately verifying their identity at the time of release.
"A lot of these individuals have multiple names, multiple aliases — and they may or may not ever have been identified," Dzurenda said. "Which is very scary, and this is not unique to hear."
People are still released from prison but with unverified identities that are stored in police databases.
Prison officials will shut down the Humboldt Conservation Camp in Winnemucca to move officers to Lovelock Correctional Center, which is experiencing a 45 percent vacancy rate. They also plan to move youth prisoners out of Lovelock and to Warm Springs Correctional Center in Carson City or a facility in Las Vegas.
"It's where we have the most resources," Dzurenda said. "Moving individuals out to the rural camps and rural facilities like Lovelock and Ely — to me it was the worst thing that can be done."
As of Feb. 8, there are 110 youth in Nevada prisons ages 14 to 19 and most are male.
Dzurenda said officials will determine where to take the youth and discuss the transfer during a hearing on March 6.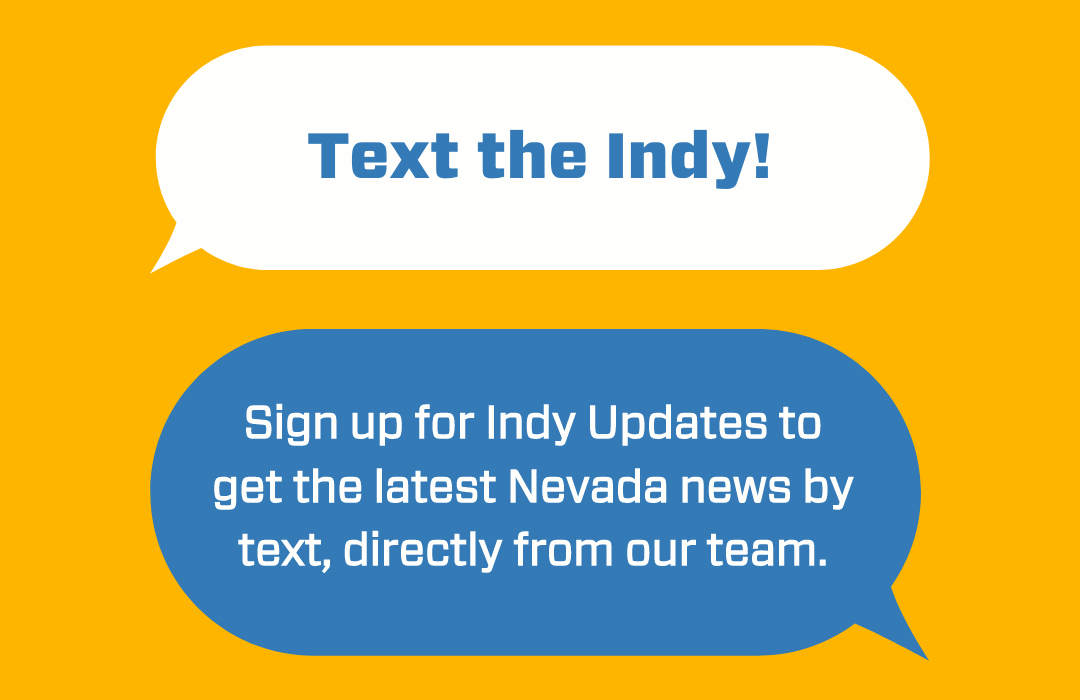 Featured Videos