In second diabetes bill, Roberson focuses on middlemen in drug pricing process, not drug companies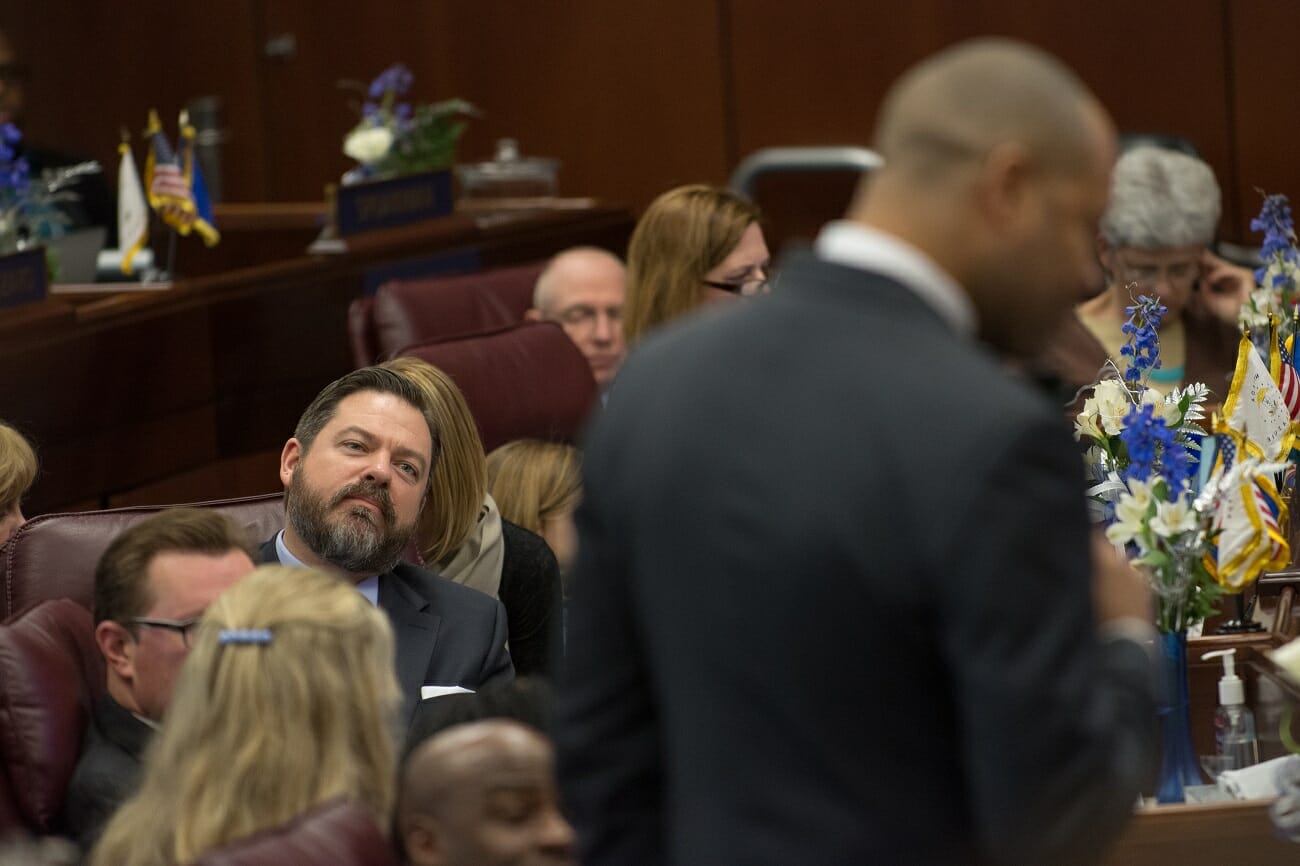 A second piece of diabetes transparency legislation, put forward by Republican Sen. Michael Roberson, is focusing on the role that the middlemen known as pharmacy benefit managers play in the drug pricing process and mandating that they pass along certain manufacturer rebates to insurers.
The bill, first reported by the Associated Press, comes amid calls from Roberson and other Republican senators for increased transparency throughout the price-setting process for prescription drugs — beyond the transparency provisions for pharmaceutical companies that Democratic Sen. Yvanna Cancela's SB265 would mandate. Roberson said earlier this month that he was considering bringing forward his own emergency bill to address the cost of diabetes drugs in Nevada.
Drug companies, which are typically blamed for the high costs of medicine, argue that pharmacy benefit managers (PBMs) — third-party administrators responsible for administering prescription drug programs for health plans — negotiate significant discounts on the price of prescription drugs and receive rebates from manufacturers, but aren't required to disclose how much of those savings are passed onto patients.
Because the only publicly available information on prescription drug prices is the list price set by manufacturers and the price that patients pay at the pharmacy counter, it's difficult to know how much of a slice of the profit manufacturers, PBMs and insurers are taking at each step of the process.
Roberson was not available to comment when a reporter stopped by his office late Monday afternoon and a spokesman did not return a call and texts seeking comment. Cancela said in an interview Monday that she was thankful that Roberson recognizes there is a problem with diabetes drug costs in Nevada but is concerned that his bill ignores pharmaceutical manufacturers.
Roberson's bill would require PBMs to pass along to the insurer at least 80 percent of the amount of any rebate obtained from a manufacturer related to the sale of a drug used to treat diabetes. The bill states that PBMs have a fiduciary duty to an insurer with which they entered into a contract to manage prescription drug coverage — meaning that they are ethically bound to act in the insurer's best interest in good faith and trust.
Department of Health and Human Services would also be required under the legislation to compile a list of drugs that are used to treat diabetes and have been subject to a price increase in the immediately preceding two calendar years. Companies included on that list would then be required to submit to the department a report explaining why the price of the drugs increased, which be placed on the department's website.
The bill would need a two-thirds vote of the Legislature to pass since it requires PBMs to be licensed by the state and mandates that the state set a licensure fee.
Two Republican senators on the Senate Health and Human Services Committee, Scott Hammond and Joe Hardy, both noted during the hearing on Cancela's SB265 last week their desire to see PBM transparency worked into her legislation. Cancela has proposed an amendment to her bill, presented at the Senate Finance meeting on Saturday, that would require drug manufacturers to disclose the rebates they receive from PBMs.
The bill also puts restrictions on PBMs relationships with pharmacists and pharmacies, including:
prohibiting a pharmacist or pharmacy from providing information concerning the amount of any copayment or coinsurance for a prescription drug of informing the person about the effectiveness of a less expensive alternative

penalizing a pharmacist or  pharmacy for providing such information

prohibiting a pharmacy from offering or providing delivery services

charging a copayment or coinsurance for a prescription drug in an amount greater than the total amount paid to a pharmacy, if the PBM manages a pharmacy benefits plan that provides coverage through a network plan.
PBMs would also be required to post on their website the rate at which they reimburse each pharmacy for a diabetes drugs covered by the plan and submit a report to the state that includes the total amount of all rebates that the PBM negotiated with manufacturers in the preceding calendar year for diabetes drugs, the total amount of the rebates that were retained by PBMs, among other information. The bill also exempts that information from Nevada's trade secret law, making it publicly disclosable information.
In an interview earlier this month, Roberson said that he had spoken with representatives of pharmaceutical manufacturers, PBMs and insurance companies, who "have been open to stepping forward and being more transparent."
"I would like to work with Senator Cancela and anyone else who wants to work on truly putting together an effective plan to reduce insulin costs here in Nevada," Roberson said at the time. "Any industry I would hope would be willing to be as transparent as possible so that we understand why these prices are increasing the way they have."
Cancela said Monday that she is thankful that Roberson recognizes there is a problem with the costs of diabetes drugs in Nevada and is hopeful that he and his Republican colleagues will support her bill. SB265 mandates that pharmaceutical companies disclose certain costs associated with diabetes drugs, pharmaceutical sales representatives report which doctors they visit and what samples they hand out and health care nonprofits disclose contributions they receive from the pharmaceutical industry.
But Cancela, who hadn't seen the bill text before Monday afternoon, said she was concerned that Roberson's bill ignores pharmaceutical manufacturers, leaving out "a crucial piece of the drug pricing scheme."
"I think there's some serious questions to be asked about this bill. Is it appropriate for the state to intervene in private contract negotiations, for example? Is 80 percent an appropriate number? How would PBMs be licensed in the state? How would this bill affect the rebates that are passed along to insurers and ultimately consumers?" Cancela said. "I'm concerned that this bill unnecessarily shackles pharmacy benefit managers while not guaranteeing that any rebates get passed on to consumers."
But she said she said she was happy to see the transparency language for PBMs in the bill.
"I appreciate the transparency language," Cancela said. "I think it's important to shed light on the entire system before discussing regulatory measures."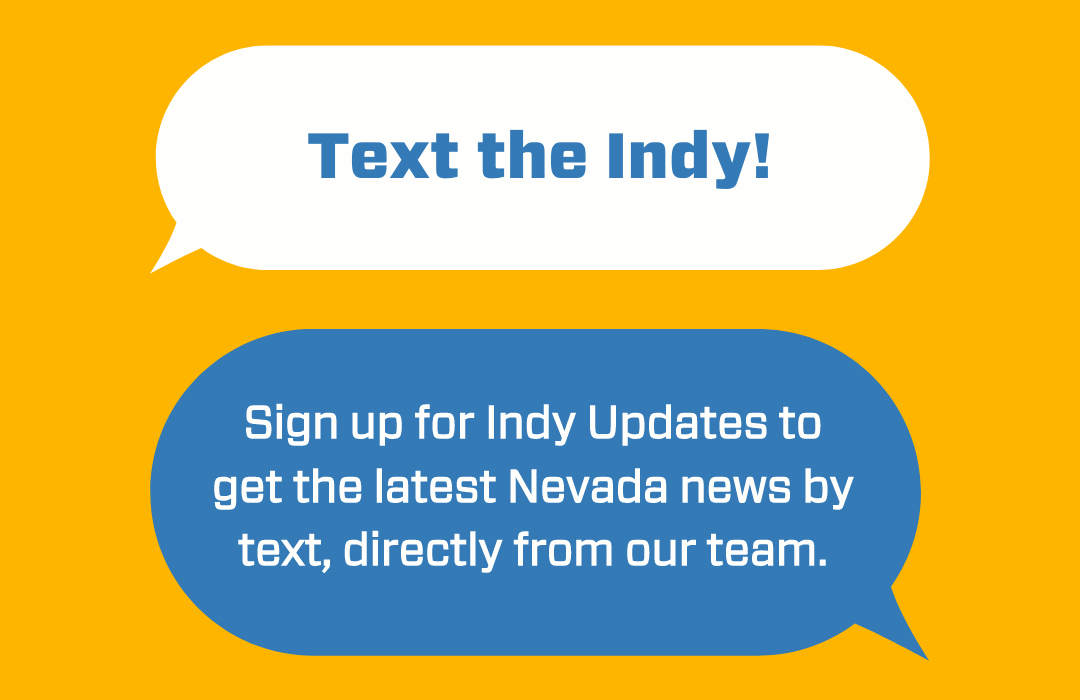 Featured Videos