In national quest to boost diversity among elected officials, state leaders look to Nevada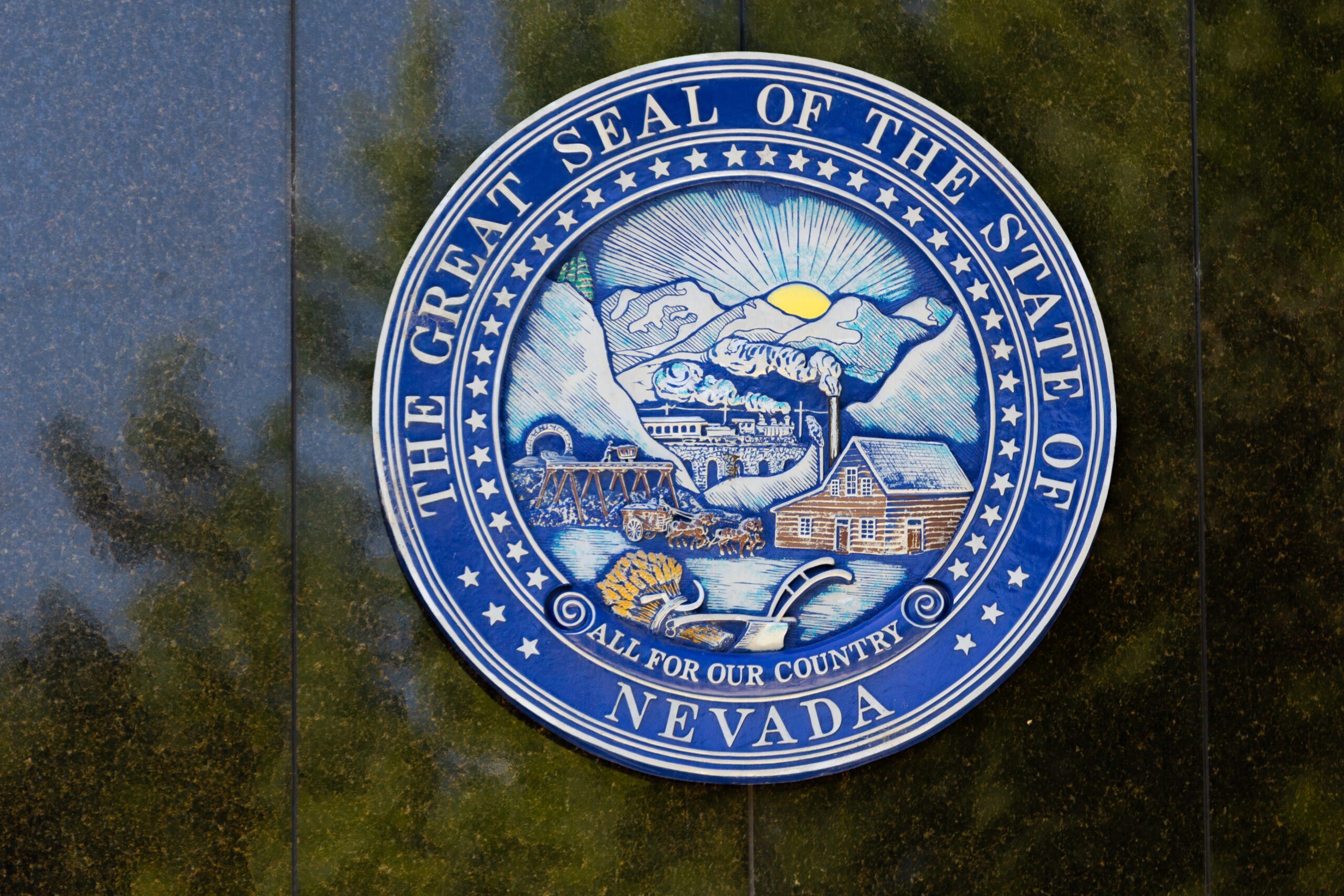 From the first female-majority statehouse in the U.S. to the nation's first Latina U.S. senator, Nevada's racial and gender diversity among elected officials drew elected leaders from other states who sought to learn how the state helps underserved community members.
New American Leaders, a nonprofit and nonpartisan national organization focused on recruiting and training people from immigrant heritage backgrounds to run for office, brought in leaders last month from Wisconsin, Texas, Arizona, Florida and California to learn about efforts in Nevada to support young English language learners, create an Office of New Americans and serve people who are unsheltered.
"Nevada is one of our priority states," New American Leaders President Ghida Dagher said during an interview with The Nevada Independent. "We have a regional program manager on the ground who builds relationships with various community organizations and different groups that helps build some of our pipeline of folks wanting to be trained and have an interest in being plugged into this greater conversation."
The national organization has trained more than 1,000 people in 10 years, with more than 200 members who have been elected or appointed to leadership positions across the country.
The diversity of Nevada's Legislature made headlines in 2018 as it became the first and currently only state legislative body to have a female majority. After last year's election, women hold more than 60 percent of seats in the Legislature. The state is also represented by two women in the Senate — Democrat Sens. Catherine Cortez Masto, who became the first Latina to in the Senate when she was elected in 2016, and Jacky Rosen, who was elected in 2018.
The wave of increasing diversity among elected leaders across the nation accelerated in 2020 as Tennessee voters elected the state's first openly LGBTQ leaders, Delaware saw the election of the first openly transgender person to Congress and New Mexico became the first state to elect all women of color as House representatives. Dagher says that's just the beginning.
"What we're about here is not just getting people elected to office, but changing the entire political system by having folks who look like us as new Americans in those positions of power," she said. "It's finding community leaders, regardless of where they stand or identify (politically), as long as they share values of the American experience and believe in building a more inclusive democracy that works for all of us."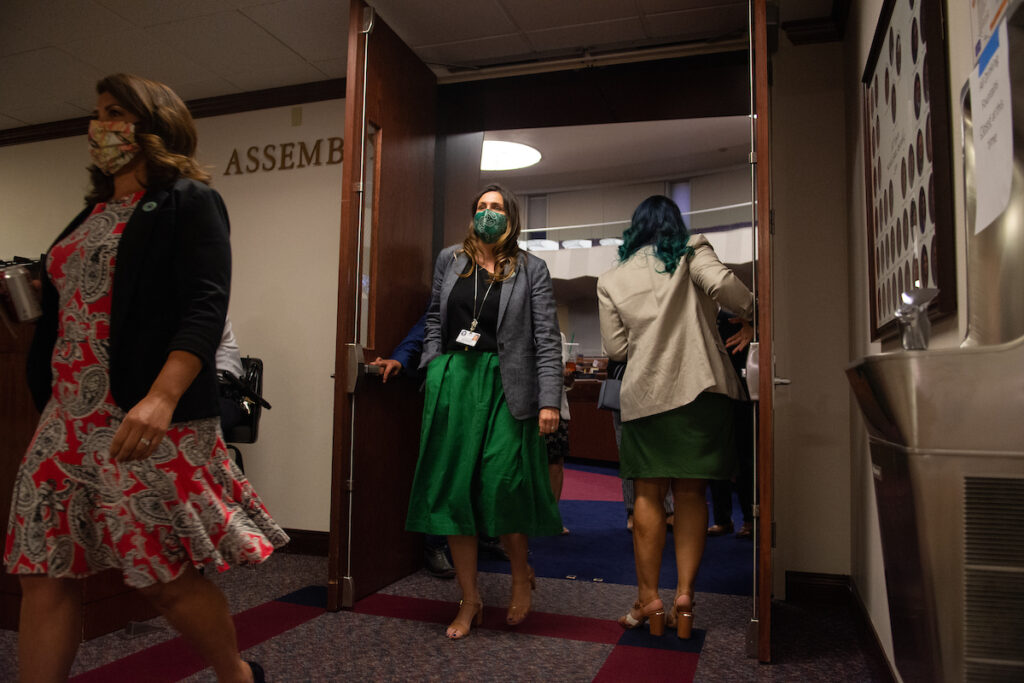 On becoming new leaders
New Americans, or people who are immigrants or identify with the immigrant experience, have been mobilized to step up and become leaders in their communities following the political turmoil of the last few years, Dagher said.
"I think folks are hungry, new Americans want to be elected," she said. "If anything, there are institutional and political structures that prevent or make it difficult for them, and we see our job is to help them understand what those challenges are and help them overcome that."
Everton Blair, who chairs the board of education in Gwinnett County, Georgia, said being elected to leadership positions is "getting more viable" for more diverse groups of people.
"Voters are voting for people that they see show up in the community in an authentic way that connects with them," said Blair, one of the people who visited Las Vegas with New American Leaders.
Blair, whose parents immigrated to the U.S. from Jamaica and London, became the first person of color to be elected to the school board in his county — the second-largest in Georgia — in 2018. It's a change he believes has allowed more people to engage in conversations with the board.
"People are more vulnerable and authentic and honest with me as an elected than they have been to previous electeds … and I think that informs the policy agenda," he said.
He said his community members have come forward about needing school events livestreamed online, having translators available at events and having all school documents and messages for parents translated.
Arizona Assemblywoman Melody Hernandez, a Democrat who also attended the event in Las Vegas, said her decision to run for office began with a simple question.
"Can the folks running for the same position that I ended up running for represent me the way I want to be represented?" she said. "For me that answer was 'No.' I decided to step up and be the representative that I would like to see."
Hernandez's father, who immigrated to the U.S. from Mexico, inspired her from a young age to get involved politically.
"We went to protests against police brutality, we went to rally for immigration reform," Hernandez said. "[He told me] 'Leave the world better than you found it' and 'If you want something changed, you might as well step up and do it yourself.' That stayed with me all throughout my life and I found myself being called to service in one way or another."
But she received pushback on the campaign trail.
"I was told that I wasn't the right person of color to be running for office," she said. "I was told that I was too young, I was told that my résumé wasn't impressive enough. I was told that maybe we should try giving a man a shot."
Another challenge for new Americans seeking to run for elected positions is simply having the time and means to do the job, said Blair.
It's a similar situation in Nevada, where legislators serve and are paid on a part-time basis, making it a difficult position for people who need the income of a full-time job.
"A lot of these jobs are understaffed, undersupported and underpaid," he said. "So it actually creates a situation where if you're not independently wealthy or retired, you actually just don't have the means to be able to do your job well because there's no infrastructure for you to write policy or get your job done or make ends meet."
Blair added that others in leadership positions may not be immediately receptive to candidates running their campaigns with promises for change and shifting the status quo.
"How receptive people in institutions of power tend to be to new leadership, where they might feel like there's a question or a threat to what used to be can sometimes make people buckle down and not be super receptive to having a new leader take charge," he said.
In spite of the challenges and obstacles running for elected positions presents for immigrants or people from immigrant families, the trip to Las Vegas in September reminded the electeds of their purpose and sparked new ideas they're taking back to their communities.
Lessons taken from Nevada
The visit to the Clark County School District office stood out for a few leaders, including Brian Garcia from Arizona, who serves as the Tempe Union School Board president. Garcia was an English language learner (ELL) growing up, and primarily spoke in Spanish.
He said he was told he wasn't smart enough to achieve his goals growing up, and now wants to ensure students learning English in his district are better supported. A Clark County School District program dedicated to helping new Nevadans and refugees adjusting to life in the state spurred Garcia to think about support that goes beyond the basic academic needs and takes into account social and emotional needs immigrant students or English learners may have.
"Recognizing that families have had trauma, oftentimes generational trauma, and what does that look like when they're experiencing it in the classroom?" Garcia said. "And what does it look like when we are adapting the curriculum, so it's reflective of their experience but also is mindful of their trauma and their family and has that component so that the family is able to support them outside of the classroom."
The trip also inspired Blair to think about expanding financial sources for language services in his school district.
"It's also an interesting opportunity to have support for funding streams, when the state decides that they want to commit resources to create programming that benefits English learners, and that's what Nevada has done," he said.
In 2013, Nevada allocated $50 million toward helping students learn English, establishing what became known as "Zoom schools." The additional funding flowed to schools with high concentrations of English learners, allowing them to hire additional tutors or create reading centers. After seeing success in the program, funding was increased in subsequent years.
But a new education funding formula established during the 2021 legislative session changed the way the funding will be disbursed, in an effort to reach every student learning English, not just the ones who attend schools with high concentrations of English language learners. The move was met with skepticism as some argued the new funding formula waters down the programs that proved to be successful in the past.
Wisconsin Democratic Assemblyman Samba Baldeh, who is the first Muslim member of the Legislature and immigrated from The Gambia in West Africa, said he drew inspiration from the tour stop at Nevada's Office for New Americans because he's been working on creating a similar office in his state. The office in Nevada, created through a bill approved during the 2019 legislative session, provides information and resources for immigrants and refugees, such as helping them get proper identification and driver's licenses.
"That will definitely help me in terms of not only putting together a bill, but also laying out what the office responsibilities will look like," he said. "What I need to do is to be able to provide the services that refugees and immigrants in this country will need, from driver's license to settling in this country, to immigration, to job opportunities and just being able to integrate into this American society in a way they understand."
A visit to the Las Vegas Courtyard Homeless Resource Center, an open-air partially sheltered space where people without shelter can sleep without needing to meet eligibility or sobriety requirements, inspired Hernandez to shift her focus to the Central Arizona Shelter Services, which provides services for people who are unsheltered as well.
"I'm meeting with them in a couple weeks to talk about how we can direct more funding towards them and what kind of programs we can help support them in and how we can get them more beds," she said. "When I was there, I just kept thinking of the homeless community in my district and how I need to make sure that I'm there for them."
Elected officials visiting Las Vegas to meet with a handful of state and local leaders regarding Nevada initiatives said they walked away with new ideas and renewed energy to better serve their communities.
"I think that this trip represents the next level to the challenge and opportunity which is, how do we actually lead effectively and become the leader that we want to be in systems that actually aren't designed to have us as leaders?" Blair said. "That's where it's really critical for us to think about ways to partner with other electeds in different cities."
Featured Videos
Comment Policy (updated 4/20/2021): Please keep your comments civil. We reserve the right to delete comments or ban users who engage in personal attacks, use an excess of profanity, make verifiably false statements or are otherwise nasty. Comments that contain links must be approved by admin.