Indy Explains: The momentous energy tasks ahead for the Nevada Legislature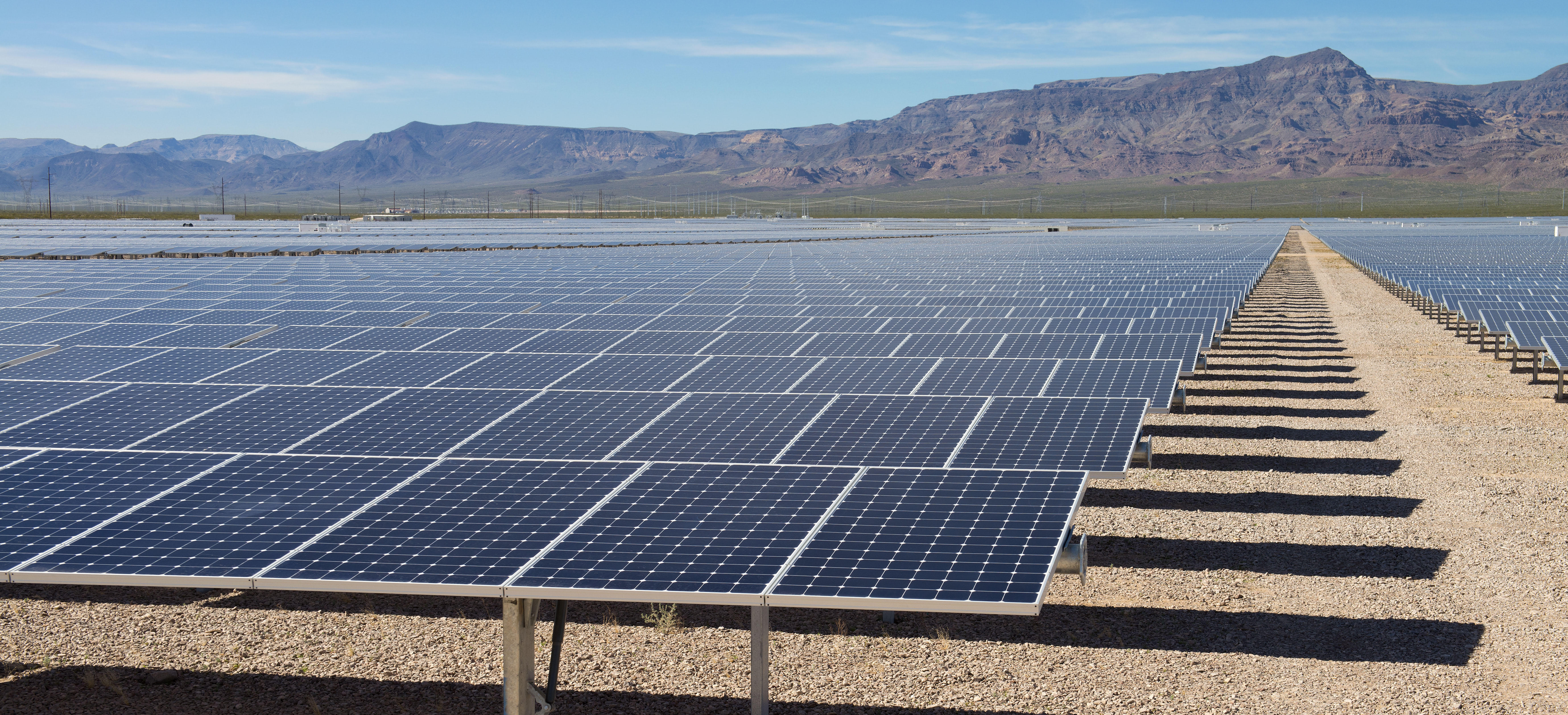 With nearly 300 sunny days each year, abundant geothermal resources and no native coal industry within its borders, Nevada is poised to gain big and lose little from a national push toward cleaner energy.
But the little state that was seen as a scrappy leader in the renewable energy movement took a black eye over the past two years when utility regulators and the residential rooftop solar industry got into an ugly battle of wills. A decision to increase rates on rooftop customers effectively squashed the upstart industry, sending construction workers packing.
Lawmakers convening in Carson City this spring now face the most consequential energy-related tasks of a generation — not only to heal the wounds from the divisive rooftop solar battle and clear a path forward for that industry, but to set an aggressive vision for renewables that can reduce dependence on fossil fuels and spur growth in a futuristic sector of the economy.
But perhaps their most difficult task will be laying the groundwork for an open, competitive energy market — something voters asked for when they voted for the Energy Choice Initiative in November by an overwhelming 72 to 28 percent margin.
Voting to break up NV Energy and shake up the establishment was the easy part. The hard part will be figuring out the details of that market in a small state that's only ever had monopolies, and how to transition without scaring off investment in the meantime or raising rates on its most vulnerable citizens to cover the costs.
Here's what you need to know about the weighty projects and decisions before the Legislature.
Energy 101
For most Nevadans, energy begins and ends with two words — NV Energy.
The power company, which was purchased by the Warren Buffett-run Berkshire Hathaway in 2013 for $5.6 billion, serves 1.25 million people, or 90 percent of the state's power customers, and has long been the biggest player in the state's energy policy. It employs nearly 2,500 people.
Most customers probably don't think about energy beyond their monthly bill, but there's a multibillion-dollar, multi-state system that guarantees the light comes on when the switch is flipped. Here are a few of the terms and concepts key to understanding energy policy:
Energy: While the 7th grade science class definition of "the capability to do work" is technically the right answer, power companies instead usually use the word to measure electricity supplied over time.

Kilowatt-hour (kWh): A standard measure of energy that represents a thousand watts of power being consumed for one hour. On average, a Northern Nevada home uses 743 kWh a month, while a Southern Nevada home uses 1,141 kWh a month. Running a refrigerator around the clock, for example, uses about 55 kWh a month, according to the U.S. Energy Department's

appliance calculator

.

Megawatt (MW): One million watts. The size of a power plant or solar farm is often described in terms of megawatts, so a 200MW plant could produce 200 megawatts in an hour if it was running perfectly (most power plants fall short of that, though). A megawatt of solar energy

can power about 164 homes

, so a 200MW farm will power about 32,800 homes. NV Energy owns 6,138 MW of capacity through 75 generating units, which is enough to power about 1 million homes; it also has 61 other agreements to purchase power from elsewhere when it needs more than that.

Load: The amount of electricity required to meet customers' use in a given time period.

Peak Demand: The maximum power used in a period of time. NV Energy has the most demand in the summer months when weather is hottest and air conditioners are on full blast. In July 2016 when temperatures climbed up to 114 degrees in Las Vegas, NV Energy fielded record demand, with a peak of 8,000 MW.

Grid: A large, regional, interconnected network that consists of generating stations, large-scale transmission lines and distribution lines that deliver power to individual customers. Nevada is plugged into the Western Interconnection, one of the two largest grids in North America, that stretches from Canada to Baja California and spans from California to Colorado.

Transmission: The process of transporting energy in bulk, such as moving high-voltage electricity from a power plant to a neighborhood.

Distribution: The system of wires, switches and transformers that serve neighborhoods and businesses and operate at a lower voltage — typically less than 69,000 volts.

Net Metering

: Adopted in 1997 by the Nevada Legislature, net metering is an incentive program for customers with rooftop solar installations that allows them to sell back excess energy produced by their panels at the retail electricity rate — the same price at which they would've bought the electricity.

Wholesale electricity market

: Utility companies and other power plant owners who are connected to the grid buy and sell power on the wholesale market before it ends up with the end-use customer. Prices are set through auctions and, in a process similar to that in the stock or commodities markets, individual traders buy and resell energy. The wholesale market generally involves interstate buying and selling, so it's regulated by the Federal Energy Regulatory Commission (FERC).

Retail electricity market

: After companies generate their own power or buy it off the wholesale market, they sell it to the end-use customer in what's called a retail market. Nevada doesn't have retail competition so most state residents have no choice but to buy from NV Energy. In states with retail competition, people can choose from an array of competing providers who might try to get an edge by offering more renewable energy, for example, or offering more customized plan structures.

Public Utilities Commission of Nevada

(PUCN): The oversight body that regulates electric, gas and water utilities in the state. Its 96 full-time employees oversee safety, act as a source of consumer outreach, forecast future energy and water demands and — perhaps most notably — review and approve utility rates for business and residential customers.
Why a monopoly?
The state allows electrical companies to be monopolies in their given service territory, meaning they have sole rights to provide power but are also required to serve everyone. Nevada allows companies such as NV Energy to make a 10.5 percent return on equity, which is how the company's shareholders can make money.
The monopoly model has been in place for more than a century, and was a way to make it worth a company's while to move to Nevada and make heavy capital investments. The PUC plays the role that competitors play in a free market, keeping prices in check.
While monopoly is a dirty word for some — evoking images of the monocled baron in the board game or of a domineering company that controls prices — economists see it more dryly as one of several logical financial structures for public utilities such as sewer systems and roads.
On the positive side, monopolies make things simpler. It's easier for state regulators to manage one massive company, NV Energy, which internalizes functions ranging from customer billing to managing power use databases and bakes those into rates.
Many of those functions would have to be broken out and handled by government agencies if more providers entered the market. Lawmakers are just now starting to grapple with what new boards and agencies they'll need for an open market and how they'll function.
"This isn't deregulation, as we all know," NV Energy executive Carolyn Barbash said in a committee hearing last week. "With more players, there will be more regulations."
But as technology speeds ahead, customers have started to see regulated monopolies as dinosaurs of structures that are holding back progress. Companies that spend huge chunks of their budgets on energy want to cut out the middleman and negotiate their own deals with wholesalers, and they're more picky about the product, demanding 100 percent renewable energy rather than whatever mix NV Energy is offering at the time.
"So as an established institution, you're a little bit of an easy target," NV Energy CEO Paul Caudill said in an interview. "So on the larger scale, I think about Brexit, those kinds of things, demographic changes and the way that people think has fundamentally changed a lot of industries."
Breaking free of the monopoly
Nevada's tried opening its energy markets once before — in the late 1990s and early 2000s when deregulation was more in vogue. But the state got cold feet midway through as California, which deregulated its markets, and other western states were plunged into an energy crisis driven by criminal market manipulation that led to rolling blackouts and price spikes.
As NV Energy, too, struggled to meet its electricity demands, the state approved a process in 2001 to allow some of its biggest customers to leave the monopoly, venture out onto their own and ease the strain on the rest of the customers.
While many companies mulled the possibility of a so-called 704(b) exit, the energy intensive mining company, Barrick Gold, was ultimately the only one to pony up the money for the exit fee. The levy compensates NV Energy and its broader customer base for infrastructure investments it made on the assumption that it would still have that major customer, and aims to ease the jolt of a major payer leaving the system.
Barrick built its own 116MW power plant in Storey County, touting it at its 2005 grand opening as something that could save the company $10 for every ounce of gold it produced.
The exit strategy didn't get much more attention until 2014, when data center company Switch attempted to use the process to leave NV Energy and start buying 100 percent renewable power out on the open market. The Public Utilities Commission initially denied the request.
A subsequent lawsuit shows how the company felt wronged during the process, both by the utility and the PUC. The company has now left after agreeing to pay a $27 million exit fee.
While NV Energy's Caudill says the company fought tooth and nail to keep its major customers in recent years, the bleeding has continued: MGM is paying an $86.9 million fee and Wynn Resorts is paying $16 million to leave, while Caesars plans to pay a $44 million exit fee.
Caudill said that the utility had "excellent relationships" with companies that decided to leave NV Energy, saying the large fees helped limit the impact on other ratepayers.
"We've said all along that the state needs these companies to be healthy, big taxpayers, and so we're going to support them in whatever decision that they make," he said.
The ballot measure
Filed in February 2016, the ballot question that was eventually named Question 3 was mostly supported by three of Nevada's largest companies — Switch, MGM and the Las Vegas Sands, who combined gave $3.4 million to support the measure.
While the group supporting the ballot measure, Nevadans for Affordable Clean Energy Choices, stressed their desire to "give consumers the option to purchase renewable energy and lower overall energy costs," the companies backing the initiative had another reason to want to break up the monopoly — all three companies have attempted (with varying levels of success) to break free from NV Energy through PUC proceedings.
The only organized opposition to the measure came from the "No Handouts to Billionaires" PAC, a mostly labor-backed group that raised around $910,000 to fight the initiative.
Their efforts were unsuccessful. Question 3, which flew mostly under the radar as gun background check and recreational marijuana ballot measures captured the public interest, passed by a 44-percentage-point margin in November. It was the largest margin of victory for a ballot question in state history, and while it still needs to pass again in 2018 to be amended into the state's Constitution, its popularity in 2016 means it's unlikely to be defeated unless something drastically changes.
NV Energy stayed and officially remains neutral on the measure, with Caudill saying that picking a political battle was the wrong path to take.
"Had we come out early, and tried to fight it, we probably wouldn't be viewed the same way we are today," he said. "So I think long term, it's still the right strategy."
Challenges of going into open market
While at least 15 states have adopted a "retail choice" market over the past two decades, mostly in the northeastern part of the country, none of their processes are an exact template for much-smaller Nevada.
Nevada doesn't have its own centralized wholesale market yet, unlike states like California or Texas, which has 10 times as many people and a sophisticated grid all its own.
In an energy world where keeping prices low hinges on being able to manage peaks and valleys of demand by spreading it out over huge pools of customers, Nevada only has 2.8 million people over whom to distribute costs.
Some of its small-state problems might be addressed if it partnered with other states to create a western regional wholesale market. Nevada already has some level of cooperation with its neighbors through the six-state Energy Imbalance Market which allows it to transfer energy between power systems in other states.
An automated dispatch operated in California serves as a "traffic cop" that sends energy from cooler states to warmer ones that need more power, re-evaluating needs every five minutes to ensure states get the cheapest energy possible to meet their needs. The system is projected to save Nevada $6 million to $10 million per year.
Unlike net energy exporters, Nevada has only recently moved away from its status as a net importer of energy sources. The state has no natural gas reserves and must ship it through pipelines from states including Wyoming, Oregon and Idaho. It doesn't use nuclear power and hydraulically-fractured oil wells in the eastern part of the state are only producing a small amount of fuel.
So while the state does have nearly 2,200 MW of installed solar capacity  and somewhere around 834 megawatts of geothermal capacity, it has a smaller pool of energy resources to draw from than larger states like Texas.
While expected cost savings are a key reason major companies are leaving NV Energy, it's less clear how open markets will affect individual customers' bills, which are on par with the national average. A 2016 report by Christensen Associates Energy Consulting reviewed a movement over the last 20 years toward retail competition — the customer-facing choice that differs from but often comes along with wholesale market restructuring — and called the benefits of adopting such a model "speculative at best."
"Nearly two decades later, there is little evidence that retail choice has yielded significant benefits beyond those from wholesale competition," it said.
Another variable is how much the state and its ratepayers will have to pay to overhaul their business arrangement with companies like NV Energy. If lawmakers or the PUC, under directions from the ballot initiative, direct NV Energy to divest all its resources, the company could very well lose money on those sales because there's now a "buyer's market" for power plants.
If NV Energy can't sell its plants for more than 50 percent of what they're worth, for example, the state has to find a way to make up the difference to the company, and the cost would likely go to ratepayers.
The company has also said it has no interest in being Nevada's "provider of last resort" — the company that will provide power to people who simply don't choose another provider. That line of work is too risky, Caudill told lawmakers — it's too hard to predict how many and what type of customers would fall under that category.
The company says it will persist in the market envisioned by the Energy Choice Initiative as a "wires company" that manages and maintains the existing grid and transmission lines throughout the state. The initiative does not require transmission and distribution be open to competing providers — just generation -- because having competing wires and pipelines can be complicated and even dangerous.
NV Energy has advised that all participants in the new open market should comply with consumer protection standards, have a complaint resolution process, and meet renewable portfolio and energy efficiency standards.
Lawmakers say one of their guiding principles is ensuring the transition doesn't help the big players while hurting the smaller customers.
Plan B and the Governor's Task Force
After watching the Energy Choice Initiative pass with flying colors, Gov. Brian Sandoval called for a task force to start working on the issue. That task force, headed by Lt. Gov. Mark Hutchison, will work concurrently with the Legislature, which has Assembly and Senate subcommittees on the case.
Opening the markets to competition is such a momentous task that the first order of business will be getting a handle on what's needed. Legislative leaders don't expect to pass a "deregulation bill" this session, but they do hope to get a clearer picture of what kinds of studies they'll need to request and what kinds of experts they'll need to bring in to testify so they can decide the market type they want.
Democratic Assemblyman Chris Brooks, a longtime energy consultant and chair of a legislative subcommittee on energy, said it's important that the Legislature give clear direction so the seismic shift in the energy market doesn't scare off investment in the next few years. The Legislature also needs to make enough progress this session to see if opening the markets is workable for Nevada.
Economics of solar
Solar was once considered an environmentalist novelty, but too expensive to implement large-scale.
But with solar prices now more than 130 times cheaper than they were in the late 1970s, the whole game is changing. NV Energy announced last year that it reached the cheapest solar deal ever — an agreement that lets it get solar energy for less than 4 cents a kilowatt hour.
Advocates praise government policies for driving innovation. Renewable portfolio standards, which mandate that power companies use a certain amount of renewable energy, have ratcheted up demand.
Solar companies have improved their technologies to match their customers, which has helped slash the price of photovoltaic (PV) solar panels.
And a 30 percent federal Business Energy Investment Tax Credit (that Nevada Republican Sen. Dean Heller has taken credit for saving) that stays that high through 2019 has incentivized development, though it's unclear whether the new presidential administration will support extending the tax credit given President Donald Trump's public insistence in his 2015 book Crippled America that investing in renewable energy is an "expensive way of making the tree-huggers feel good about themselves."
As the price of other energy sources, particularly natural gas, has plummeted, solar power still has advantages. Companies can strike an agreement with a solar farm owner that sets a virtually flat price on the power produced there over 20 or 30 years.
On the other hand, natural gas prices that are at an astonishing low thanks in part to the hydraulic fracturing (fracking) boom could go up (though the state is considering banning the process). Forecasters don't like to predict the price of natural gas out more than two or three years.
As the Legislature mulls big energy changes in the session, jobs hang in the balance. NV Energy has multi-year contracts with 1,239 members of the International Brotherhood of Electrical Workers, and many of those have spent their entire careers with the company.
"We're proud to be a union employer," Caudill said.
That union is against the changes that come with the Energy Choice Initiative, warning that it could eliminate several job types. Groups affiliated with their parent union, the AFL-CIO, were the only real opposition to Question 3 in the 2016 cycle.
But others see the shift to renewable energy as a jobs boon. The Solar Energy Industries Association says there were 8,731 solar jobs in Nevada in 2016, even after the PUC's net metering decision hampered the rooftop solar industry and the number of jobs dropped 4.5 percent.
A study conducted by Nevada economist John Restrepo and UNLV economist Alan Schlottmann on behalf of the group supporting Question 3 found the ballot measure would "create significant future economic and job growth for Nevada in the clean energy sector."
Net Metering changes
Nevada was ground zero for one of the brightest burning energy conflicts in the nation over the last two years — a battle over the future of residential rooftop solar and the state's net metering program.
Legislators created the program during the 1997 session as a way to encourage renewable energy generation, and the number of rooftop solar systems grew until it approached a legislatively mandated cap that would have prevented future customers from entering the program.
NV Energy and rooftop solar companies have a significant financial stake in the outcome. The utility fears that rapid growth in the program will cut into their revenues and reduce fees they use to maintain the electrical grid.
Rooftop solar giants like Sunrun and SolarCity say that rooftop solar provides net benefits to the grid and promotes renewable energy, but their business model doesn't pencil out unless the utility is paying back customers at the retail rate — the same rate customers pay NV Energy for their power.
The solar companies waged an aggressive campaign to persuade the Legislature to expand the program, having customers flood lawmakers' inboxes with emails and driving a mobile billboard through the streets of Carson City. Wearied, lawmakers punted the toughest decisions to the Public Utilities Commission through SB374.
A three-member commission used to wonkish deliberations suddenly attracted huge crowds, protests and even Oscar-nominated actor Mark Ruffalo. A solar company that wanted the governor to intervene in the regulatory process on its behalf sued the governor for text messages that it argued might have evidence of too-cozy relationships between him and the utility.
But saying they lacked the data from solar companies to quantify the full range of benefits their product provided, the commission issued a decision that aimed to eliminate what it calculated to be an "unreasonable cost shift" from solar customers to non-solar customers.
Net metering customers were placed in a separate user class, and the new, less-favorable rates were applied even to existing customers who had invested tens of thousands of dollars in solar systems assuming the lower rates under which they signed up would continue forever. Outraged rooftop solar companies declared solar was dead in Nevada and laid off hundreds of workers.
They tried to bring their case to the voters through a statewide ballot measure that would have opened the floodgates and allowed an unlimited number of customers access to rooftop solar at the older, more favorable rates. But even though their petition had widespread support, the state Supreme Court ruled in August that the language was deficient and barred it from the ballot.
The defeat of the sweeping ballot proposal opened the door for more modest compromises on net metering. NV Energy moved to grandfather about 32,000 rooftop solar customers into the previous rates in September, and the PUC itself reversed its earlier decision and allowed for the restoration of net metering for about 1,500 customers in a December order.
Renewable energy proponents dispute that traditional customers were ever really subsidizing solar customers (they argue that all rate-making involves a never-ending chain of subsidies anyway). But they say lawmakers didn't give regulators enough policy guidance, and say that rooftop solar companies' blitzkrieg approach and failure to provide key data ultimately backfired.
The state is now trying to bounce back from the public relations debacle and reset some toxic relationships. Sandoval has appointed new leaders at the PUC who indicate they're not married to the decisions of the past.
And lawmakers are seeking to meet their constituents' demands to find a long-term solution that provides not just a fix for existing customers, but a cost-effective arrangement for new rooftop solar installations. While no specific legislation on net metering has been introduced yet, it's expected to surface at some point during the session.
Clean Power Plan
Another policy that could spur development in Nevada is the Obama Administration's Clean Power Plan, which aims to cut carbon emissions by cracking down on coal plants. Nevada's not much of a coal country — less than 10 percent of its energy comes from coal, while about three-quarters comes from natural gas and 14 percent coming from renewables.
Between 2005 and 2015, Nevada's power sector cut carbon emissions by 44 percent. That's expected to decline further as NV Energy company continues phasing out coal plants like Reid-Gardner in Moapa.
The Clean Power Plan, which is loathed by states with more coal-dependent economies, is on hold in the courts after a coalition of states sued.
But Nevada accepted the rule mostly with open arms. It would create high demand for renewable resources that sunny Nevada could provide, and the state is already on track to meet its 2030 goals under the plan
Renewable Portfolio Standards
In 1997, Nevada adopted a renewable portfolio standard that requires power companies to get a certain amount of their electricity from renewable sources or through energy efficiency measures. The goal started low and increases every two years so that by 2025, 25 percent of electricity must come from those sources.
The law also allows for the creation and saving of "credits" that can be used to comply with the standard, with one "portfolio energy credit" given for each kilowatt-hour of energy generated by a renewable source or saved by efficiency measures.
Companies must submit reports to the PUC on their progress toward the goal and face fines if they don't meet the standards.
NV Energy has hit its goals by tapping into 20 geothermal energy resources, 11 solar projects, a large wind farm in eastern Nevada and about a dozen small hydro and biomass projects throughout the state.
Still, advocates argue the standard is lagging and is no longer spurring the development it's supposed to. Part of that is because companies have "banked" credits from energy efficiency projects and are using that to meet the guidelines rather than building additional renewable plants.
State law also allows for a 2.4 multiplier for certain solar energy production, and grants credits for energy created but never delivered to the grid, leaving the state to actually grant more renewable energy credits than power created by renewable sources.
Thanks to energy efficiency credits and "banked" credits, neither Nevada Power Company nor Sierra Pacific Power Company say they require more renewable energy generation until at least 2021, despite rising RPS standards.
Other states are leapfrogging ahead of Nevada. Hawaii is now aiming for 100 percent renewable energy by 2045, Vermont wants to draw 75 percent renewable energy by 2032 and California wants to reach 50 percent by 2030.
Brooks, who founded his own solar company in the early 2000s, is pushing for an aggressive, 80 percent renewable portfolio standard by 2040. The barriers for raising the standard in the past have always been concerns that it would be cost-prohibitive, and energy companies tend to chafe at government mandates.
But now that solar's so much cheaper, Brooks says it's time to raise the bar.
"Technology always seems to outpace our wildest expectations when it comes to this energy sector. I can't foresee that that will change," he said. "We want to create a situation where we build again. We're out there building and buying, so we put people to work and we put our energy assets here in our state."
Energy bills to watch
While it's still early in the legislative session, lawmakers have already introduced several bills energy policy. Here are a few:
While no bills have been filed yet, Democratic senators Mo Denis and Patricia Spearman filed a bill draft request for community solar gardens, and several other lawmakers have energy-related requests for bills that haven't yet been introduced yet.
This story was updated at 1:30 p.m. on Feb. 27, 2017 to reflect that power plants usually don't run at their maximum capacity, to note the plaintiff in a lawsuit against Gov. Sandoval was Sunrun and to attribute statements about insufficient net metering data to the PUC.
John Restrepo, the principal of RCG Economics, is a co-publisher of the Stat Pack, a client of the media consulting firm owned by The Nevada Independent's managing editor, Elizabeth Thompson. This disclosure was added at 8:37 a.m. on Mar. 4, 2017 when the editors realized it had been overlooked at time of publication.
Featured Videos
Comment Policy (updated 4/20/2021): Please keep your comments civil. We reserve the right to delete comments or ban users who engage in personal attacks, use an excess of profanity, make verifiably false statements or are otherwise nasty. Comments that contain links must be approved by admin.