Innovation Zones study still sees issues raised by Storey County, others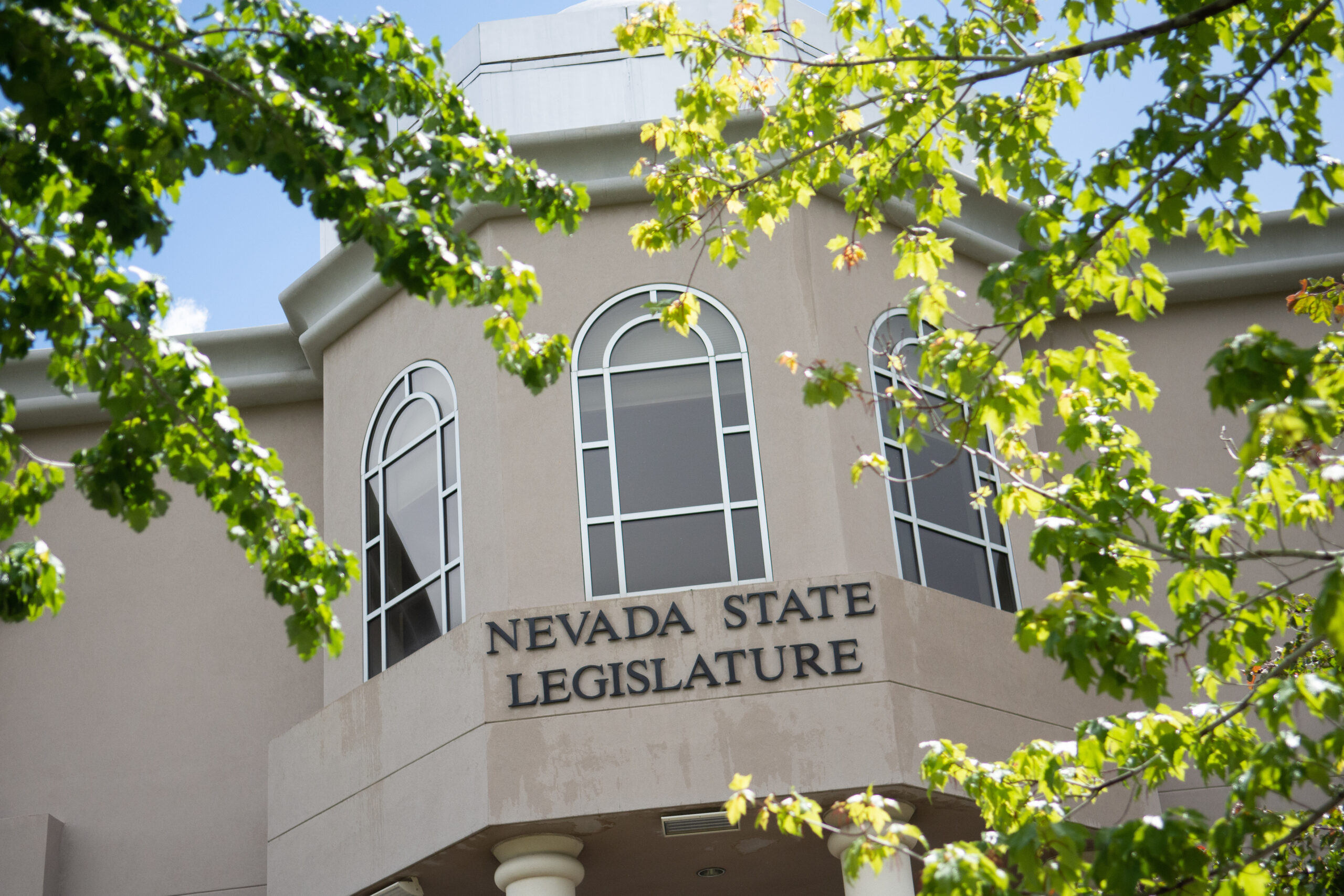 Although it has been a month since the contentious proposal creating autonomous "Innovation Zones" was scrapped and turned into a study, the concept has continued to receive pushback as it moves through the Legislature.
The concurrent resolution, SCR11, would establish a committee of six appointed lawmakers to study the Innovation Zone proposal, including evaluating its effects on economic development, natural resources, the environment and local tax revenues. The measure passed out of the Senate on May 19 on a voice vote.
During its hearing in the Assembly Committee of Revenue on Tuesday, comments from lobbyist Mary Walker in neutral testimony, representing Carson, Douglas, Lyon and Storey counties sparked a conversation about tax revenue and future growth concerns in Storey County — the likely location of any Innovation Zone, as the concept backers Blockchains Inc. owns about 67,000 acres of land and spearheaded efforts in favor of the concept earlier this year. Blockchains did not testify in the committee hearing.
Under the original proposal, Blockchains would be allowed to create a new form of local government operating as a "county-within-a-county," but the measure brought up concerns it would receive all of the tax revenue from technology companies located within the "Zone," causing Storey County to miss out on taxes it would otherwise receive. Opponents also raised concerns about the Tesla Gigafactory, which has property tax abatements nearing expiration in 2024 and is expected to generate millions of dollars in tax revenue for state and local governments.
Austin Osborne, Storey County manager, brought up the county's 2016 master plan which includes a high density, urban housing development near the tech properties.
"We're not looking for ranch houses on one acre parcels with horses on that property, we have places in Storey County for that and we want to protect those areas for that," Osborne said. "[This area is] for the millennials, the Generation Z, the high-tech people, people that want to live very close to innovation."
Although Osborne and the county were in neutral on SCR11, he said if a study was to move forward, it should compare the progress of the proposed Innovation Zone project versus what development would look like with Storey County's existing framework — touting that zoning and planning process takes only about 180 days, depending on the developer's plan.
In March, Storey County Commissioners voted to oppose the Innovation Zones concept as a bill.
"As long as the state of Nevada puts in the necessary structure in place to manage those [technological] resources appropriately, we're totally in support of it, no problem… As far as the separation from local government and everything related to, the commissioners are strongly opposed to that," Osborne said. "If an interim study does move forward, we're going to find that really it's not necessary for this method to move things for what I think the goals are placed here… We really are the Innovation Zone already."
Assemblywoman Teresa Benitez-Thompson (D-Reno) shared some of her reservations with economic development bills and projects that oftentimes lack consideration of how it might affect the area, from infrastructure and affordable housing, to the environment and water consumption.
"My experience with a lot of projects where we say that we want to focus on economic development, is its economic development in a vacuum, without consideration for these other things," Benitez-Thompson said. "When we talk about impacts, I think this conversation is long overdue… We've got to have a conversation about how this all plays out, and how the next decade looks regionally."
Editor's Note: This story first appeared in Behind the Bar, The Nevada Independent's newsletter dedicated to comprehensive coverage of the 2021 Legislature. Sign up for the newsletter here.
Comment Policy (updated 4/20/2021): Please keep your comments civil. We reserve the right to delete comments or ban users who engage in personal attacks, use an excess of profanity, make verifiably false statements or are otherwise nasty. Comments that contain links must be approved by admin.