Governor stepping away from plan for autonomous 'Innovation Zones,' a concept backed by Blockchains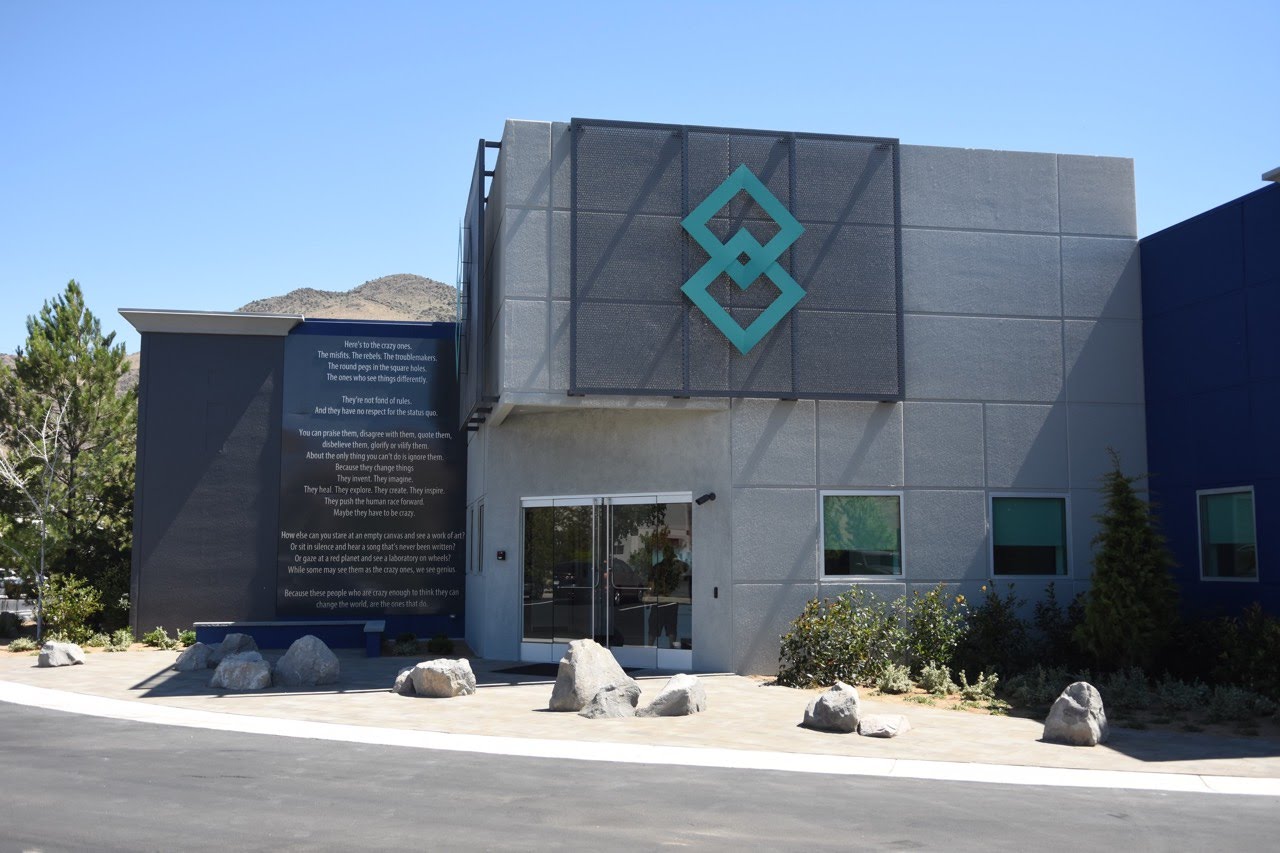 Gov. Steve Sisolak is scrapping plans for legislation creating autonomous "Innovation Zones" with powers on par with counties, and will instead turn the idea he mentioned during his State of the State address into a proposed study.
The decision, first reported by the Reno Gazette-Journal, to punt on the highly publicized proposed legislation will be marked as a loss for both Sisolak and Blockchains Inc. in failing to convince skeptical lawmakers in both political parties to support the idea of allowing the company to essentially form its own municipal government on land in Storey County and build a city run on cryptocurrency. The concept raised eyebrows in national media and on late-night television.
In a press release issued Monday morning, Sisolak said he wanted to ensure the measure had enough vetting time outside of the "limitations" of the state's 120-day biennial session and current response to the COVID-19 pandemic.
"Innovation Zones is a bold proposal for our State that deserves additional attention and discussion – and not under the pressure of less than 40 remaining days in the current legislative session," he said in a statement. "I know that legislators, stakeholders and Nevadans still have questions, and I want those questions to be discussed and answered. I want people to be enthusiastic about this opportunity, not skeptical about a fast-tracked bill."
Instead, the governor's office and top legislative leaders said they will form a special joint committee through a concurrent resolution, with three or more members from the Senate and Assembly representing majority and minority parties as membership.
The committee is expected to hold meetings at least once a month and report to the governor and lawmakers by the end of the calendar year, with possible recommendations including abandoning the idea, filing a bill draft request prior to the 2023 session or proposing legislative action prior to the 2023 session, such as in a special session.
Blockchains ran a series of television ads and hired more than a dozen lobbyists (including the politically powerful R&R Partners firm) to push the proposal, and the governor's office hosted a virtual roundtable in late February to promote the concept.
The general idea, according to draft legislation, would allow a developer with more than 50,000 acres of contiguous land, a promise to invest more than $1 billion in the Zone and an agreement to allow an industry-specific tax to create an "Innovation Zone" — a self-governing county-within-a-county, taking over responsibilities such as tax collection, K-12 education and other services normally provided by county governments.
"The hope was that the Legislature would be able to vet this, and I mean really vet it," Sisolak said, according to the newspaper.
The governor, a Democrat, said he realized there were a high number of stakeholders and issues involved in the concept, which was circulated as an unofficial bill draft request but never revealed as a formal request or bill. He said he was not sure whether amendments could make the idea feasible.
"I had to look at this and be realistic and pragmatic," Sisolak told the newspaper.
The proposal was met with a cold shoulder by a wide swath of lawmakers and interest groups. Storey County and other rural counties passed resolutions formally opposing the efforts, some Democratic lawmakers and progressive groups questioned the validity of the proposal and tribal and environmental groups raised concerns about how the proposed "smart city" would obtain the water rights needed to serve an estimated population of up to 36,000 residents.
Patrick Donnelly of the Center for Biological Diversity described it as "a massive water grab from rural Nevada."
The proposal also attracted questions about the personalities behind it. Blockchains had donated $10,000 to Sisolak's 2018 campaign and $50,000 to a political action committee affiliated with Sisolak in 2019.
Sisolak spokesperson Meghin Delaney told The Nevada Independent in late March that "campaign contributions have no bearing on decisions the governor makes. Since taking office, the governor's decision-making is focused on what is best for the state and for its residents, regardless of where the ideas come from."
Blockchains had also hired the financial consulting firm Hobbs, Ong & Associates; the governor's wife Kathy Sisolak is a director there. The first lady said in response that her firm "has a policy of segregating work assignments to ensure that I am not engaged in any work performed for the State of Nevada."
Blockchains Inc. CEO Jeff Berns has also recently been the subject of a sexual harassment lawsuit from a former nanny.
Assembly Republican Leader Robin Titus (R-Wellington) said she was pleased that the governor downgraded the idea to a study.
"Stakeholder input should have been step one and I look forward to seeing broader impact studies," she said.
Senate Republican Leader James Settelmeyer (R-Minden) said in a statement that Sisolak had "failed to deliver on his premier economic development policy," and said that complaints of running out of time rang hollow given unified Democratic control of the Legislature.
"The majority party controls the entire legislative process," he said in an email. "Democrats did not run out of time; they just prioritized a Billionaire over millions of Nevadans."
Updated at 8:38 a.m. on 4/26/21 to add comment from Assemblywoman Robin Titus. Updated again at 11:35 a.m. to add a comment from Sen. James Settelmeyer.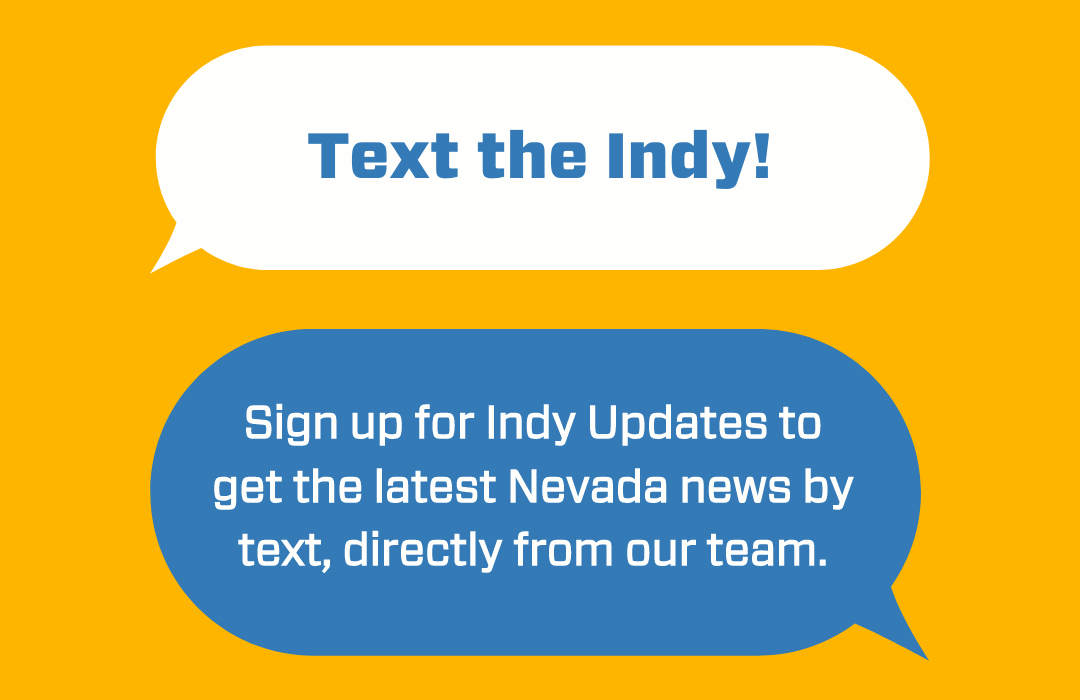 Featured Videos