State Sens. Patricia Farley, left, Joyce Woodhouse, center, and Nicole Cannizzaro watch during court proceedings inside the Las Vegas Regional Justice Center on Wednesday, Feb. 7, 2018. Daniel Clark/The Nevada Independent
Judge upholds law that could disqualify hundreds of recall signatures
March 15th, 2018 - 9:10am
A District Court judge on Thursday upheld the constitutionality of a state law that could remove hundreds of signatures from petitions in the politically-charged effort to recall two Democratic state senators while ordering a "complete validation" of signatures for both petitions.
Judge Jerry Wiese ruled on Thursday that he could not determine whether the two recall petitions against Democratic state Sens. Joyce Woodhouse and Nicole Cannizzaro had qualified for a special election because of "numerical inconsistencies and potential incompleteness" reported by state election officials. He set an April 4 deadline for a future court hearing where he would rule on the validation of both recalls, and gave election officials 10 business days to complete the signature validation process.
Wiese's order also upheld a contentious part of state law that proponents of the recall effort said gave the targeted office-holders an unfair leg up — so-called "post submittal strike requests," or requests by a person who signed the recall petition to have their names removed after the recall petition is turned in to state officials.
Wiese wrote that the law allowing for post-submittal requests is constitutional, and that the signature removals submitted by Democrats — 1,615 of them for Woodhouse alone — should be counted as part of the newly-ordered verification process, as long as they meet all requirements in state law.
"Such statute also gives the electorate greater flexibility and voice in the exercise of its recall right, and the procedure helps to avoid unnecessary special elections, and provides direct recourse when signatures are improperly obtained, despite existing safeguards," he wrote.
Though no final decision on a prospective recall election has been made, opponents of the recall effort celebrated the court's decision. Democratic attorney Marc Elias, who argued the case in February, tweeted that the decision was a "nearly certain fatal blow" to the recall efforts.
In a statement, Democratic Senate Majority Leader Aaron Ford said he was confident that the order would prevent either recall effort from moving forward to a special election.
"This ruling makes it clear the Republicans did not collect enough signatures on either recall petition to call for special elections in District 5 or District 6," he said in a statement. "Once the full review has been conducted, we have great confidence that these recalls will fail."
Dan Stewart, an attorney representing the two groups supporting the recalls, hinted that the groups would appeal in a statement late Thursday, saying that both sides were aware that the case would end up before the state Supreme Court.
"Absent court intervention, historic special recall elections would have already occurred," he said. "The Nevada Supreme Court must now have an opportunity to weigh in. We remain confident in our legal arguments and position before Nevada's highest court."
Both sides argued their cases in court in early February, spending the bulk of a four-hour hearing debating whether the so-called post-submission revocations turned in as part of the recall effort should be counted as part of the verification process, or whether the state law allowing them violated the Constitution.
Wiese wrote that concerns about the validity of strike requests, which do not require notarization or other anti-fraud measures required of signatures for the recall petition itself, were "absolutely correct," but that the court's role was to follow the law as written.
Nevada law requires backers of any recall effort to obtain signatures from 25 percent of the voters who cast ballots in the targeted office-holder's district in the last election within a 90-day timeframe. The signatures are then reviewed and processed by state and local election officials, who determine after pruning out invalid signatures whether the total number submitted eclipses the necessary threshold set in law. If sufficient, a special election is supposed to be called.
Woodhouse and Cannizzaro both sued to stop the recall petitions from being verified last year, citing hundreds of alleged invalid signatures and submitting several hundred signature withdrawal requests. The two cases were consolidated in January.
Backers of the recall efforts initially stayed out of the limelight, though campaign finance reports indicated that the Republican State Leadership Committee, a national organization focused on electing Republican candidates throughout the country, was a primary financial backer of the recalls. State Senate Minority Leader Michael Roberson, who has touted the recalls, is on the executive board of the RSLC.
If successful, the recalls would help Republicans get an upper hand in their effort to take back control of the 21-member state Senate, especially as the party has relatively few promising opportunities to win Senate seats in the next election. Republicans currently hold nine seats in the state Senate, while Democrats control 11 and nonpartisan Sen. Patricia Farley, who is retiring, caucuses with them..
Woodhouse Cannizzaro recall court order by Riley Snyder on Scribd
Updated at 10:37 a.m. to add additional information. 
Updated at 10:46 a.m. to add a quote from Democratic Senate Leader Aaron Ford.
Updated at 7:45 p.m.to add a quote from Dan Stewart.
INDY FAST FACTS
Joyce Woodhouse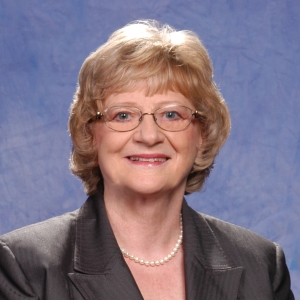 Job:
State senator, District 5
Party:
Democratic
In current office: 2013 to present
Birthdate:
 May 7, 1944
Education:
Carroll College (B.A.)
University of Nevada, Las Vegas (M.A. and M. Ed.)
Public offices held:
State senator (2006-2009)
Total Donations: $1,608,074 (7/24/09-5/4/18)
Top Donors:
MGM Resorts International $54,000
Citizens for Justice Trust $32,000
Clark County Education Association $32,000
Committee to Elect Mo Denis $20,000
Boyd Gaming $17,500
INDY FAST FACTS
Nicole Cannizzaro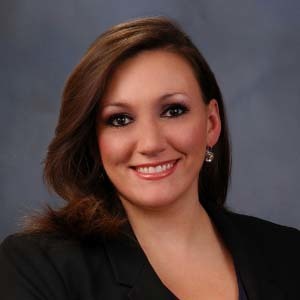 Job:
State senator, District 6
Party:
Democratic
In current office: 
2016-present
Birthdate:
January 19, 1983
Education:
University of Nevada, Reno (B.S.) University of Nevada, Las Vegas (J.D.)
Other public offices held: 
None
Total donations: 
$1,623,334 (8/17/15-5/9/18)
Top donors:
MGM Resorts International $45,000 Tom Steyer $30,000 Laborers for Solid State Leadership PAC 872 $20,000 Citizens for Justice Trust $15,000 Eglet Law Group $10,901
INDY FAST FACTS
Michael Roberson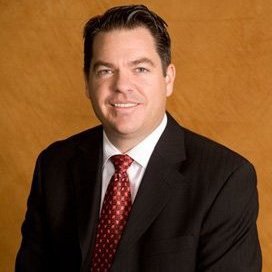 Job:
 State senate minority leader
Party:
Republican
In current office:
2010-present Senate Republican leader since 2015
Birthdate:
June 20, 1970
Education:
University of Kansas (B.S.) University of Kansas School of Law (J.D.)
Other public offices held: 
None
Total donations:
$2,862,589 
(5/28/10-6/6/18)
Top donors:
Las Vegas Sands $55,000 Station Casinos/Zuffa $47,500 Boyd Gaming $35,000 MGM Resorts International $25,000 Wynn Resorts $22,000
INDY FAST FACTS
Aaron Ford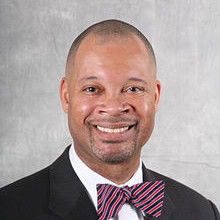 Job
: State Senate Majority Leader
Party
: Democrat
In current office
: 2012-present *Senate Democratic Leader since 2015
Birthdate
: May 24, 1972
Education
: Texas A&M University (B.A.) George Washington University (M.A.) Ohio State University (M.A., J.D., Ph.D.)
Other public offices held
: None
Total donations
: $2,314,213 (1/1/10-6/7/18)
Top donors
: Station Casinos $30,000 MGM Resorts International $28,500 Boyd Gaming $20,500 Nevada State Education Association $20,032 Citizens for Justice Trust $18,000 Caesars Entertainment $18,000
From the Editor
The Nevada Independent
is a 501(c)3 nonprofit. We need help to attain the elusive goal of sustainability. We depend on recurring donations from you, the readers who believe in our mission of nonpartisan, transparent journalism. I know you are busy. I know you have many commitments. But if you would take a moment to
support our work
or bump up your current donation, I would be forever grateful.
Thanks for all of your support.
Best,
Jon Ralston
get our morning newsletter,
The Daily Indy
Stars & Struggles
Take a peek into today's education world through the lens of Sunrise Acres Elementary School in Las Vegas.
@TheNVIndy ON TWITTER