Latinos, other minorities fuel Nevada's population growth ahead of redistricting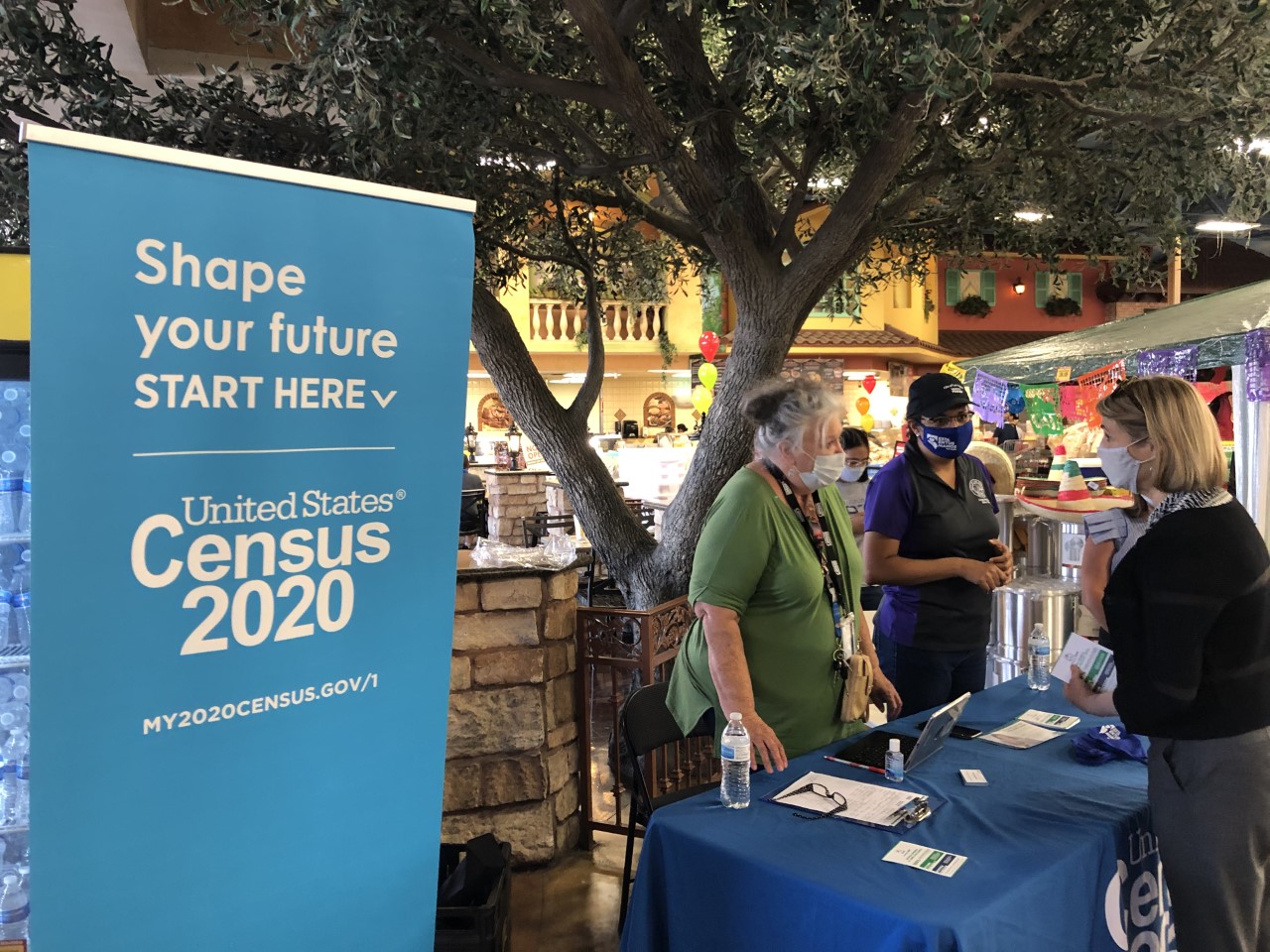 Latino populations in Clark and Washoe counties surged by 23 percent and 30 percent over the last decade, and white residents declined by 14.5 percent and 3.8 percent over the same period, respectively, according to data released Thursday by the Census Bureau, kicking off the battle to redraw legislative districts across the nation.
Nearly 320,000 people moved to Clark County over the last decade, bringing its population to 2.3 million, up from 1.95 million, a 16 percent increase. More than 65,000 people moved to Washoe, boosting its population to more than 486,000, a 15.4 percent increase.
Although the population increases were not enough to warrant the addition of another U.S. House district, the shifts in Clark and Washoe — the two counties where more than 88 percent of the population resides — reflected trends at the state and national levels.
Nevada's white population shrank by 11 percent to 51.2 percent of the total, and the nation's share fell by 8.6 percent to about 58 percent of the population. That decline came as the Silver State's Latino population grew by 24.4 percent, and the nation's grew by 23 percent. Latinos make up 28.7 percent of Nevada's population, and 18.7 percent of the country's.
Nevada residents identifying as African-American increased by 39.4.percent to 9.8 percent of the population and the Asian population increased by 39.5 percent to 8.8 percent of the population.
The data will be used by Nevada's majority-Democrat Legislature and the governor's office to redraw the legislative districts at the federal and state levels. A special session of the Legislature is expected to take up the matter in the fall.
Experts believe that state lawmakers will likely dilute the 1st District, a safe Democratic seat held by Rep. Dina Titus, in order to strengthen the 3rd and possibly the 4th districts, which are less secure for Democrats.
Redrawing district lines is driven by a constitutional requirement that each district have about the same population. In April, the Census Bureau reported that the state's population grew 15 percent to more than 3.1 million.
"If you're a Democrat, I think the reasonable goal is how do you keep the delegation three-to-one Democratic for the rest of the decade," said Kyle Kondik, managing editor of Larry Sabato's Crystal Ball at the University of Virginia Center for Politics.
The 3rd District, represented by Rep. Susie Lee, was won by President Donald Trump in 2016 and is typically viewed as the state's most competitive House district. President Joe Biden and Lee narrowly won the district, which includes fast-growing Henderson, in 2020.
"As it is, NV-3 is among the most closely divided districts in the county," Kondik said in an analysis released Thursday.
The 4th District is represented by Rep. Steven Horsford and is more favorable to Democrats. Created after the 2010 Census, Democrats have won three of the last four election cycles.
David Wasserman, who analyzes House races for the Cook Political Report said the dynamic of Lee and Horsford wanting to make their seats safer and Titus having to give up friendly voters could produce tension.
"Keep in mind that both Horsford and Lee want more Democrats in their districts," Wasserman said. "So they're going to be looking to take Democrats away, or at least stuff more Republican voters into, the 1st District to try and make their districts safer for Democrats."
He also noted that lawmakers will likely try to keep as many Latino voters in the 1st District as possible, given that advocates, such as the Culinary Union, would like to have a Latino person fill the seat after Titus, who is in her 70s, leaves.
"They want an opportunity to win that seat for a Hispanic candidate, there's no doubt about it," Wasserman said of the district.
The delayed release of Census data may hinder efforts by Republicans to challenge Democrat-drawn and approved maps, which require a simple majority vote, in court. The candidate filing period for the 2022 election opens in early March 2022, meaning that district boundaries (and likely any legal challenges to their placement) will need to be resolved beforehand.
Nevada's district boundaries were last set in 2011 by a group of "special masters" appointed by Carson City Judge James Russell after then-Gov. Brian Sandoval, a Republican, vetoed proposed congressional and legislative district maps proposed by the majority-Democrat Legislature.
Intern Sean Golonka contributed to this report.
Update: This story was updated on August 12, 2021 at 4:45 p.m. to include an infographic.
The Nevada Independent is raising $200,000 by Dec. 31 to support coverage of the 2024 election.
Tax-deductible donations from readers like you fund this critical work.
If you give today,your donation will be matched dollar-for-dollar.
Give + Get Matched
Featured Videos