Lawmakers begin tackling complex issue of jury trials for misdemeanor domestic violence cases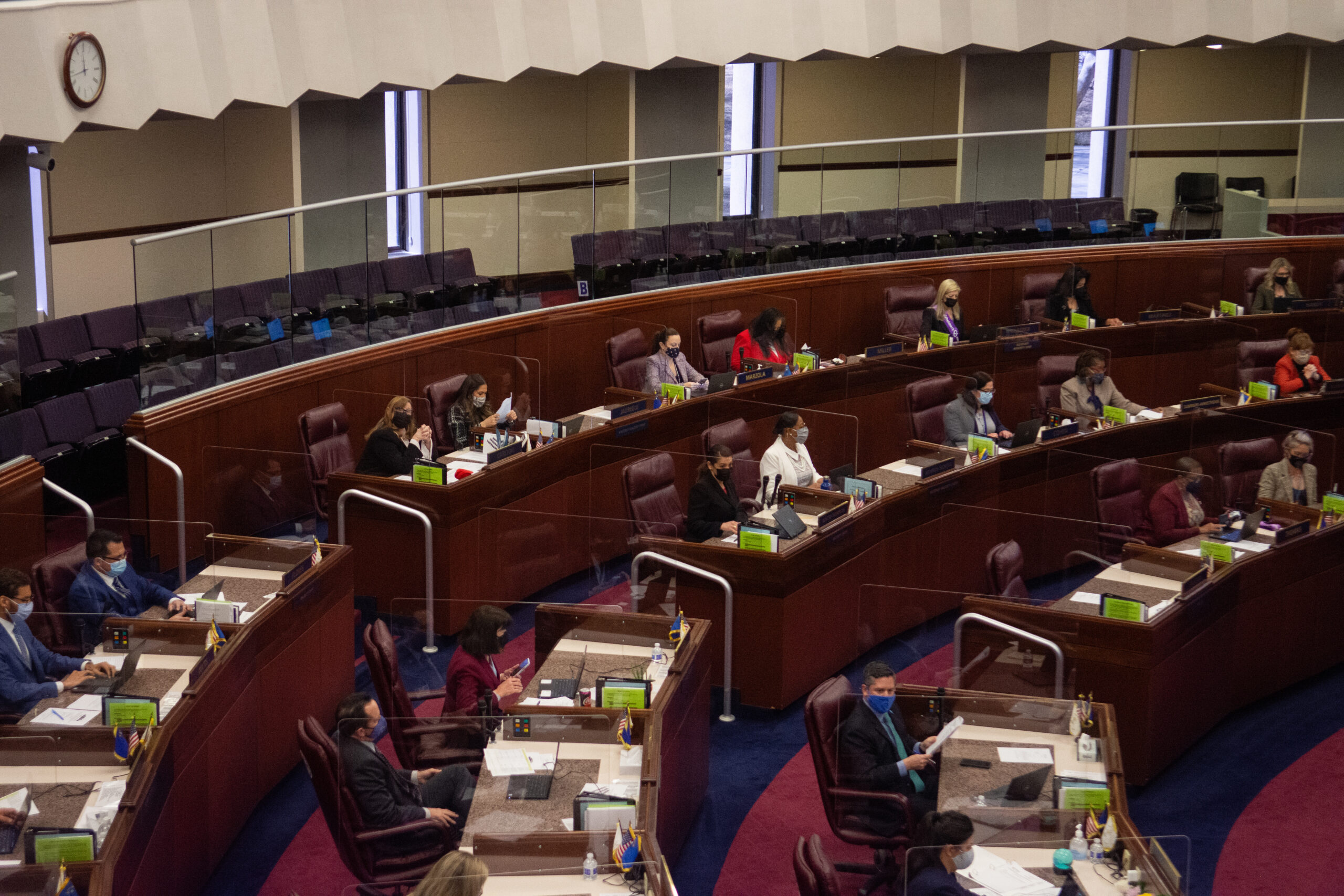 In 2019, the Nevada Supreme Court issued a ruling that fundamentally changed the state's criminal justice system.
The state's highest court found that a recent state law prohibiting firearm ownership for individuals convicted of misdemeanor domestic violence crimes was a serious enough punishment to warrant jury trials for defendants in those cases.
But a state Supreme Court order doesn't always neatly translate into real-world practices. Municipal courts throughout the state, which typically handle misdemeanor domestic violence cases, scrambled to figure out ways to hold jury trials in courts and courtrooms not really set up for them (the City of Las Vegas temporarily stopped prosecuting domestic violence cases as a result of the case).
The issue was temporarily put on the backburner in 2020, as courts throughout the state halted all forms of jury trials as a precautionary measure amid the COVID-19 pandemic. But the issue hasn't gone away, and now local governments are looking to the Legislature to hash out the issues and develop a structure for such jury trials to commence.
That's why lawmakers in the Assembly Judiciary Committee spent several hours Wednesday hearing AB42, a measure sponsored by the City of Henderson and intended to implement the court's 2019 decision by creating a framework for the novel phenomenon of holding jury trials in municipal court.
"We had never had this in the state of Nevada prior to this decision," Henderson Senior Assistant City Attorney Marc Schifalacqua said during the hearing. "And while the decision was very straightforward, and the reasoning makes sense, it did raise many more questions than it actually answered."
Although the U.S. Constitution guarantees the right to a jury trial, some jurisdictions (including Nevada) have not offered rights to a trial by jury for individuals charged under a "petty" offense, which typically means a violation with a maximum prison sentence of no more than six months. For an offense to move out of the "petty" category, it must come with additional penalties that are "so severe that they clearly reflect a legislative determination that the offense in question is a serious one."
In 2015, state lawmakers approved a wide-ranging bill sponsored by Republican Sen. Michael Roberson that in part prohibited anyone convicted of a misdemeanor domestic violence charge in Nevada (or any other state) from owning or possessing firearms — the first domino that eventually led to the court's 2019 ruling and subsequent implementation problems for municipalities.
Part of the problem, Schifalacqua said, is that the ruling came a few months after the Legislature had adjourned in 2019, meaning that cities and municipal courts didn't have statewide guidance or a set of laws to follow to ensure that the new rules were being followed in all jurisdictions around the state. Additionally, several cases have been filed challenging municipal court authority in those cases, as those courts are typically governed by city charter and don't have explicit authority to oversee a jury trial.
Many jurisdictions ended up passing city ordinances to implement the court's order, but Schifalacqua said that solution was a "Band Aid" on the underlying implementation issue.
The bill (including an amendment proposed by the City of Henderson) provides "clear language" that municipalities have a discretionary right to conduct jury trials on domestic battery charges, provides a set of rules for how municipal courts conduct jury trials, and modifies the definition of which domestic violence crimes warrant a prohibition on gun ownership.
That last part, which changes state law from a federal definition of domestic battery to the one in state law (or "substantially similar" laws in other jurisdictions), attracted a host of questions and concerns from both lawmakers and pro-gun groups, including that it would inadvertently broaden the class of people prohibited from owning a firearm because the state domestic violence law is broader than the federal definition.
"The federal law is important because it provides consistency," National Rifle Association lobbyist Dan Reid told the committee. "There's clear elements as far as what is both domestic and violent to the lifetime prohibition for firearms."
Bill supporters, including Schifalacqua, noted that the provisions wouldn't affect individuals who committed a domestic violence crime prior to the enactment date of January 2022 — meaning that they wouldn't lose their firearm rights overnight. Schifalacqua also noted that about 30 other states had adopted protections related to domestic violence that went beyond the federal definition, with many of them also prohibiting gun ownership.
The bill attracted support from prosecutors and victim rights advocates, who said the measure could help reduce gun violence in the state. Nevada routinely ranks high in state rankings of domestic violence — Schifalacqua said states that had gone further than the federal domestic violence definition have seen a sizable decrease in gun violence or homicides between people in domestic relationships.
Carlene Helbert, a deputy city attorney with the City of Las Vegas, said the jurisdiction handles between 3,500 to 5,000 referrals of misdemeanor domestic violence cases every year. She said that legal challenges related to the city's ability to prosecute those cases had left them at a "standstill," mentioning that she had seen victims of abuse attend court, testify, and then go home with the alleged abuser.
"As a prosecutor, I have to watch this person leave with somebody who's committed violence against them, knowing that they're going to a house that has firearms in it," she said. "And I have to think to myself, is that victim actually safer for having gone through this process?"
Michael Pariente, an attorney representing criminal defense trade group Nevada Attorneys for Criminal Justice and the attorney who successfully argued the initial case before the state Supreme Court, said it was "unacceptable" that the bill allowed smaller municipalities and courts to potentially opt out of the bill's provisions, and that it should be amended to either require jury trials or require those cases be filed in another court. Pariente also said the minimum jury size (six) was too low.
"A defendant in a civil case who's being sued for more than $15,000 has the right to an eight person jury, though he or she is not facing incarceration, not facing a criminal conviction, nor facing the loss of a constitutional right," Pariente said. "Yet a person charged with battery domestic violence faces up to six months in jail, and the lifelong loss of a constitutional right. Again, a person facing battery domestic violence only gets six persons on their jury."
Representatives of the Clark and Washoe county public defender's office also testified against the bill, saying the limited number of peremptory challenges in selecting jurors was "very detrimental" to finding fair and impartial jurors. But many opponents of the bill sounded cautious notes of optimism that additional amendments could fix their issues with the legislation.
"There is a cure to this problem, but the bill as written, even with its amendments, are not the cure," Clark County Public Defender's Office representative John Piro said. "But I think we can get there if we continue to work on that."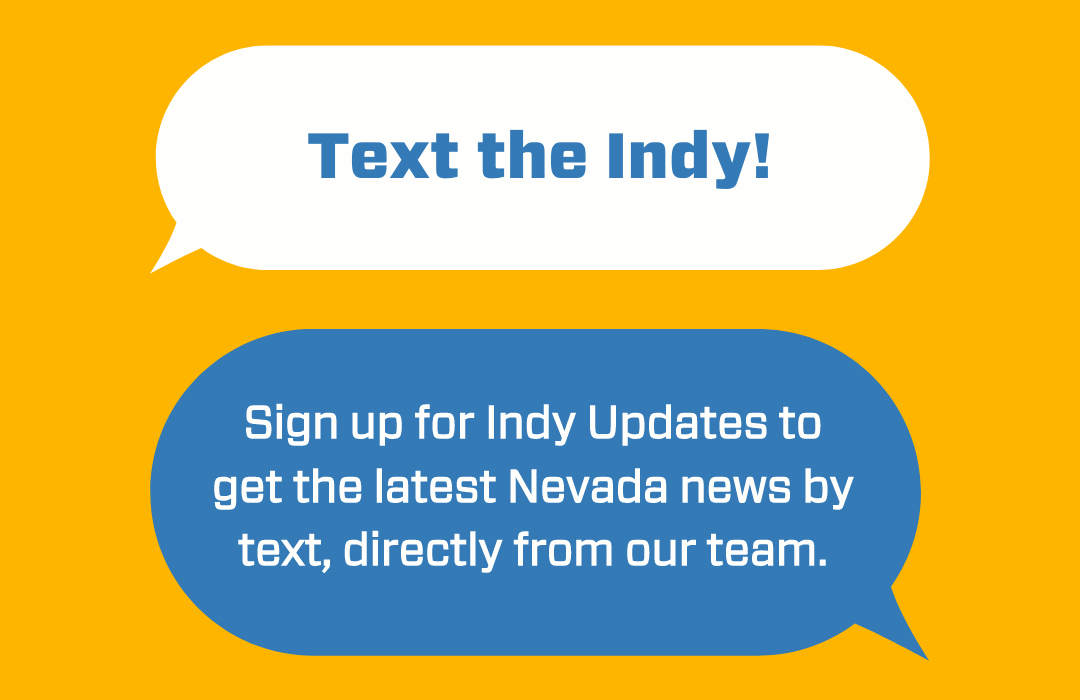 Featured Videos