Lawmakers examine nexus of housing, mental health in effort to end cycles of homelessness, incarceration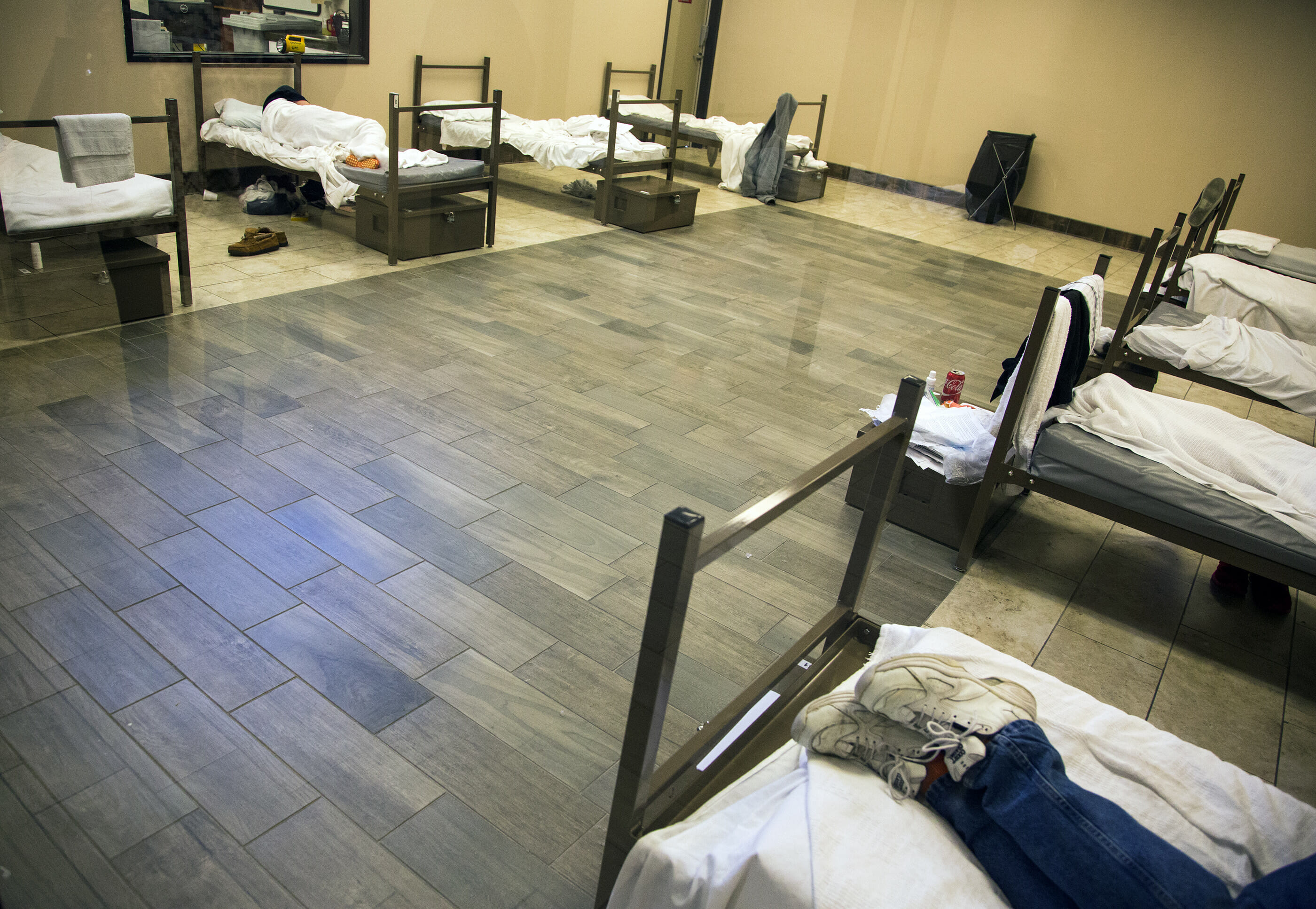 Nevadans struggling with serious mental health and substance abuse issues often get trapped in a loop, cycling between the streets, homeless shelters, jails and the emergency room without any sort of long-term stability to start them on the path to wellness.
Lawmakers, state officials and community organizations are looking at what improvements need to be made statewide to get people out of that loop and connect them with the behavioral health care they need, an ongoing conversation in Nevada but one that has come under sharp focus within several newly created regional behavioral health policy boards. But they're also looking at the nexus of mental health and housing, an issue that is all the more pressing in the wake of a legislative audit earlier this year that found deplorable conditions in the very homes meant to provide people struggling with mental health issues a semblance of stability.
The issues of supportive services and housing go hand in hand, mental health advocates said at a Tuesday meeting of the Legislature's Committee to Study Issues Regarding Affordable Housing, created during the 2017 session. Provide the treatment to the patients without the stability of housing, and they'll end up back on the streets, where they're more likely to fall off their treatment plan, stop taking their medications and end up in crisis. Provide the housing without treatment, and they're not really on that path to wellness.
"We really wanted to emphasize what supportive housing means. It's not just putting someone in a house. It's keeping people in their homes and in their communities," said Joelle Gutman, regional behavioral health coordinator for the state's frontier counties. "Without that fundamental piece of housing, we can never fully resolve this issue."
Homelessness plagues the state, and it doesn't seem to be getting much better. Southern Nevada identified 6,490 people living on the streets in 2017, up 4.5 percent over the previous year. Of that number, 47 percent reported experiencing mental health issues, 36 percent reported current drug or alcohol abuse issues and 13 percent reported both.
It's a problem in northern and rural Nevada, too. Kelly Marschall, Northern Nevada continuum of care coordinator, said she was "alarmed" by the numbers in her region from this year's count in January. The count identified 207 people living on the streets, up significantly from the prior four years and the highest in the last two decades with the exception of the height of the Great Recession in 2010.
Asked why they were homeless, people in 2010 largely reported that they had lost their jobs, been unable to make their mortgage payments and had been foreclosed on, forcing them out onto the streets. In 2018, they said it was simply because they couldn't find a place to live in what is growing to be an increasingly unaffordable housing market.
In the rurals, there were 145 people living on the street in 2017, nearly double the number of people counted in 2016 but far fewer than those counted the three years before that.
But getting folks off of the streets and into housing is difficult if the beds don't exist.
Though it has the highest number of homeless, Southern Nevada also has by far the most capacity to care for them. There are 1,606 emergency shelter beds, 514 transitional housing beds, 25 "safe haven" beds for those struggling with mental illness or substance abuse issues, 355 rapid rehousing beds, 1,182 permanent supportive housing beds and 1,552 beds specifically dedicated for veterans, for a total of 5,234 beds.
Compare that to Northern Nevada, which has 451 emergency shelter beds, 140 overflow emergency shelter beds for the winter months, 550 transitional housing beds, 30 rapid rehousing beds and 511 permanent supportive housing beds, in total 1,682 beds.
"What we have is really a fraction of what Southern Nevada has," Marschall said.
Nevada's rural and frontier counties have even fewer resources: 135 emergency shelter beds, 30 transitional housing beds, 35 rapid rehousing beds and 159 permanent supportive housing beds, for 359 total beds. The goal of behavioral health coordinators in the rural and frontier counties is to bolster resources regionally so that people can stay in their communities and don't have to relocate to Las Vegas or Reno for help.
Gutman said that in the frontier counties she represents there are very few county-level health and human services or social services departments. Typically, it's one person housed within the county recorder or human resources offices who is responsible for handing out motel stipends, bus passes and providing some utility bill assistance.
"There's a desire to do better," Gutman said.
And that's not just in the rurals, but across the state. For instance, Washoe County has piloted a community case manager program to provide outreach to the homeless community and get them connected with services.
Washoe regional behavioral health coordinator Sheila Leslie described the program as "tremendously successful." However, there are only three case managers right now with a caseload of between 10 and 20 people each. Leslie said they estimate they need 67 more.
"What's different about community case managers is their focus on outreach," Leslie said. "They regularly walk the river. They work with our mobile outreach safety team."
Other needs for the county include 50 transitional housing units for young adults between the ages of 18 and 24, supported housing for 373 individuals and affordable housing for 1,200 seniors.
Clark County identified several broad areas of need, including incentives for landlords to help people secure housing, more affordable housing units and rental assistance with case management to lower returns to homelessness and raise housing retention rates.
The rural and frontier county behavioral health coordinators asked for one full-time community based housing coordinator to develop infrastructure, engage with individual communities and focus entirely on supportive housing issues in the rurals and another full-time coordinator to focus on maximizing Medicaid revenue and working with rural counties to figure out how to bill for Medicaid services. More generally, they noted the need for enhanced Medicaid reimbursement rates to providers in rural areas and to focus on community-based supportive services, like creating mobile outreach teams and providing crisis intervention training to law enforcement.
"We've built, it feels like, castles out of sticks. We've really done a lot out of very little," said Jessica Flood, regional behavioral health coordinator for several rural counties. "But there's a lot of competition for limited resources."
The Department of Health and Human Services is also looking at expanding a certain section of the state's Medicaid program to leverage federal dollars to provide more home and community-based services, such as housing transition services, tenancy sustaining services and non-medical necessary transportation. But the state needs buy-in from local governments first, since counties would be responsible for footing part of the bill of the costs for service.
Julie Kotchevar, interim administrator of the Division of Public and Behavioral Health, said local participation in the funding has been a barrier toward moving forward with the expansion in the past, but that the state has now re-engaged those conversations.
"It is difficult too when we're talking about preventative services because you're funding preventative while still funding crisis care," Kotchevar said. "It's difficult to plan for."
The Nevada Independent is raising $200,000 by Dec. 31 to support coverage of the 2024 election.
Tax-deductible donations from readers like you fund this critical work.
If you give today,your donation will be matched dollar-for-dollar.
Give + Get Matched
Featured Videos