Lawmakers propose taxing e-cigarettes high enough to deter vaping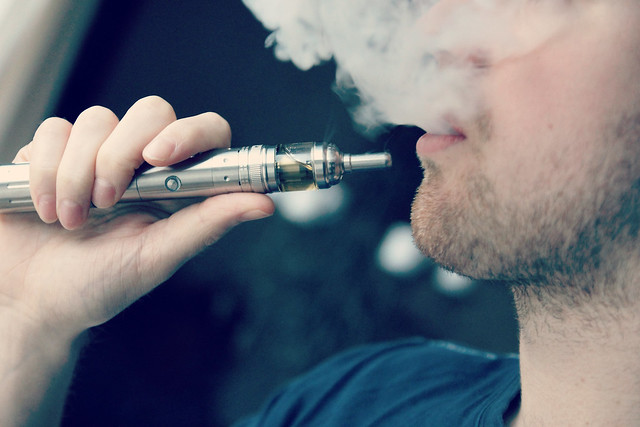 A bill that proposes to tax e-cigarettes and their accessories at the same rate as other tobacco products is making a late-session comeback.
Democratic Sen. Julia Ratti presented SB263 on Monday to the joint Assembly Taxation and Senate Revenue committees, framing the bill more as an effort to raise the price of e-cigarettes and curb a rising trend of youth use than to raise coveted tax revenue. The measure, which would impose a 30 percent wholesale tax on vaping products, is projected to raise about $8 million a year — a significant portion of which would flow back to vaping prevention activities.
"Vapor products are harmful, period," said Michael Hackett, president of the Nevada Tobacco Prevention Coalition. "Hopefully past lessons we've learned about tobacco aren't lost as we confront its future."
Ratti cited statistics that vaping among youth grew 78 percent year-over-year and described the practice as "their gateway drug to a life of addiction to nicotine," rather than the "offramp" from smoking that proponents use to describe it. A college student and a sixth-grader who testified in favor of the bill told of classmates vaping in the back of the bus and in class.
"At school I see kids vaping in the bathrooms a lot, and also have people on my school bus that vape in the back of the bus all the way home and it's not enjoyable," Ruby Schmauss, 12, told lawmakers. "I have a few friends who have been doing this as well. I'm just a kid, not even a teenager even. It makes me sad that my peers are vaping."
Ratti also brought in Desert Research Institute scientist, Andrey Khlystov, who testified about his findings on secondhand smoke from people exhaling vapor and high concentrations of formaldehyde found in vape shops.
While conceding that vaping is safer than traditional smoking, Khlystov said "our findings clearly show that e-cigarettes are not harmless nicotine delivery devices."
Ratti's bill has four components: taxing the products the same as the "other tobacco products" category in statute, enforcing age limits on the sale of vape products, preventing vaping with a mass media campaign, and putting vaping under the indoor-smoking restrictions of the Clean Indoor Air Act.
Because it raises a tax, the bill will require two-thirds of lawmakers' support in each house. Though Democrats are one vote shy of two-thirds in the Senate, Republican state Sens. Heidi Gansert and Joe Hardy signaled strong support for the legislation at the Monday hearing.
"It's clear there's an epidemic," Gansert said. "We really are on an exponential rise in use amongst youth, so I appreciate you bringing this bill forward and working so hard to get a bill that should work."
Opponents included representatives from vape manufacturer Juul and the Nevada Vaping Association, who argued that cracking down on vaping would hurt adults who are trying to quit smoking. They also emphasized that they don't support youth vaping.
Their testimony provoked some of the members of the committee, including Democratic Assemblywoman Heidi Swank, who pressed Nevada Vaping Association lobbyist William Horne on whether the group cared enough about preventing youth use to invest in any campaigns to stop the practice. (Horne said he wasn't aware of specific programs.) She also expressed concern that vaping products are attracting children with colorful devices and a wide variety of flavors, including candy and fruit.
But Horne said those flavors are key to the success of vapes.
"Kids aren't the only human beings who like candy. Adults like candy, too," Horne said. "One of the things that attracts them and keeps them from going back to cigarettes are the flavors."
Swank, who said her parents were smokers and died young, recalled that she felt grown-up as a child using candy cigarettes.
"Even though adults like candy, I think we all know why people are vaping, and it's not for the candy and, as an industry, you all need to make sure you're doing these things that do not make this vaping attractive to children," she said.
Lawmakers had proposed a vaping tax last session of 5 cents per milliliter of vaping liquid, but the bill died along the way amid opposition from vaping companies that had already fled California's high vaping tax and believed the Nevada bill would be a death sentence. Ratti's bill taxes at the wholesale level, something that's projected to raise eight times as much revenue.
"One of the main ways we were able to reduce smoking was taxing it," she said, "and taxing it significantly."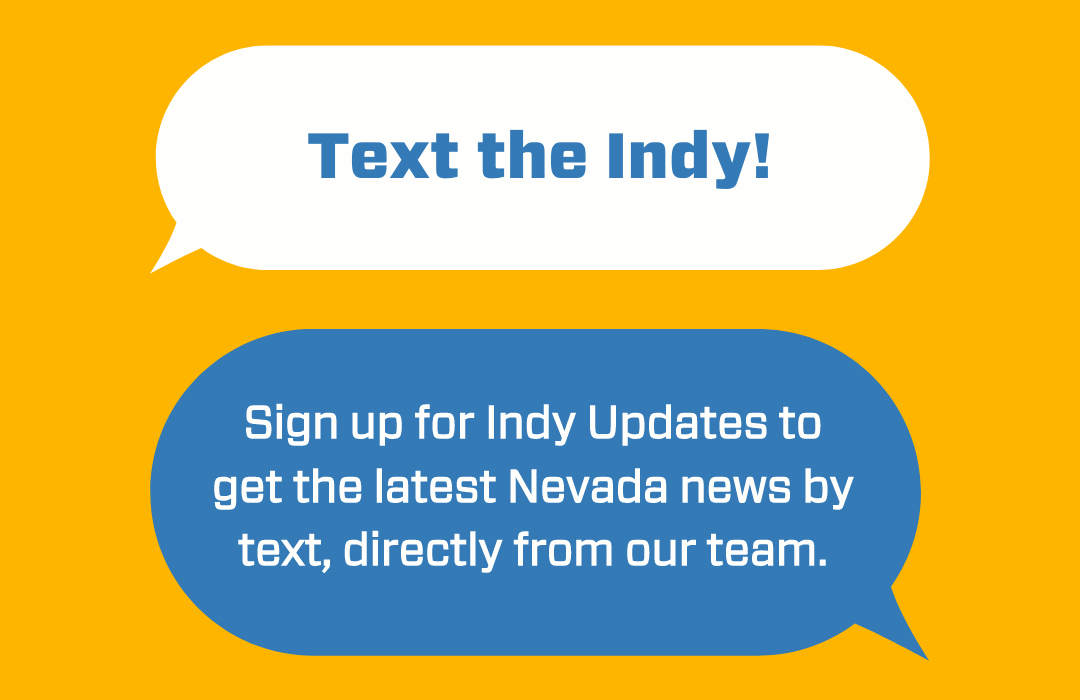 Featured Videos
Comment Policy (updated 4/20/2021): Please keep your comments civil. We reserve the right to delete comments or ban users who engage in personal attacks, use an excess of profanity, make verifiably false statements or are otherwise nasty. Comments that contain links must be approved by admin.