Lawmakers pump brakes on DMV plan to pay back $1 technology fees that were ruled unconstitutional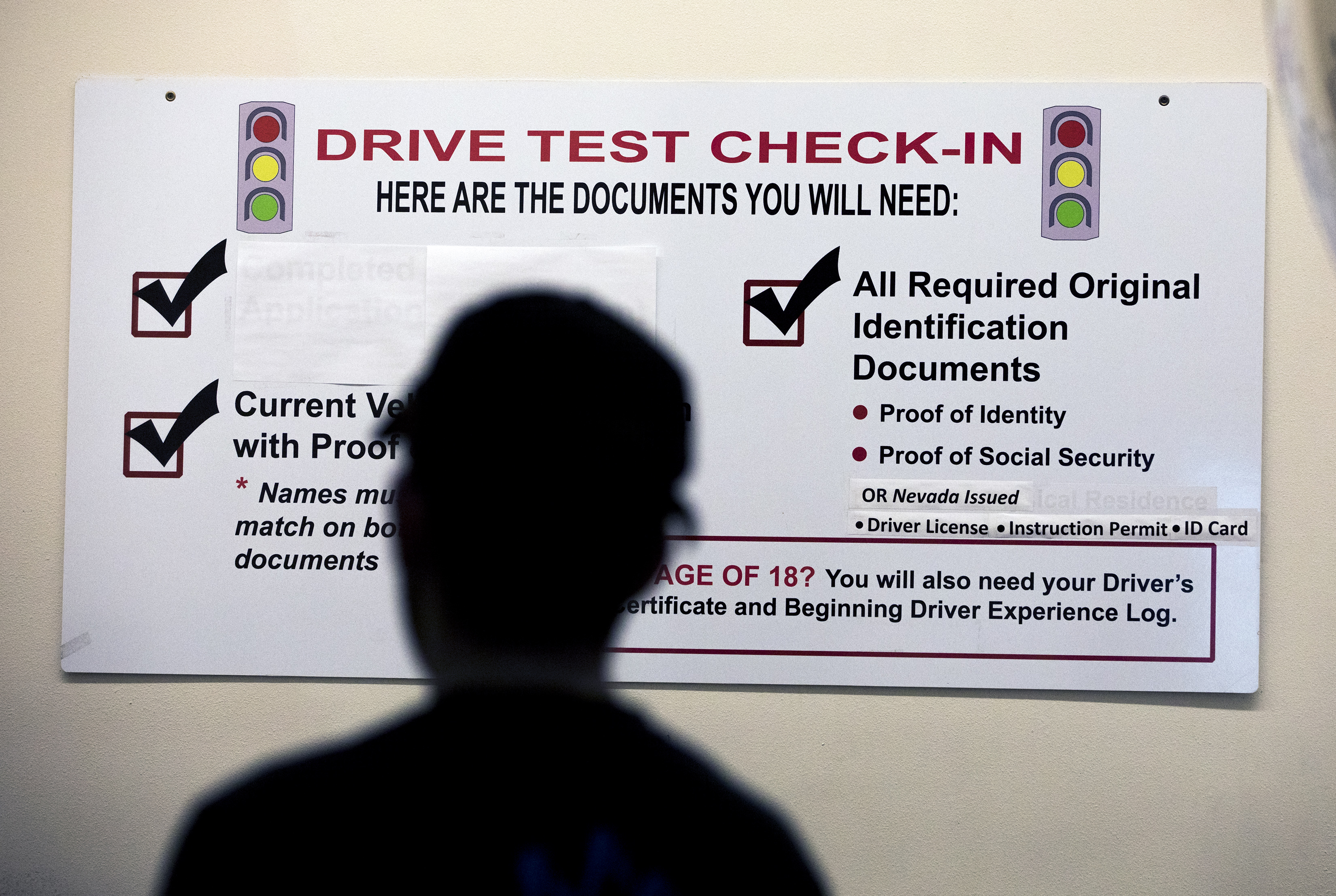 The Nevada DMV's plan to pay back millions of collected $1 fees — charges declared unconstitutional by the state Supreme Court — is temporarily on ice after state lawmakers said they want additional buy-in on the plan.
Members of the Interim Finance Committee on Wednesday opted to not accept the agency's plan to transfer $6 million in collected technology fee payments into a new refund budget account and attached disbursement plan. IFC Chair Sen. Chris Brooks (D-Las Vegas) lauded the proposal as a "creative solution" but said the committee wanted explicit approval from the court and state Senate Republicans (who filed the initial legal challenge over the fees).
"Once we pull the trigger on this, this work program, then it's out of our hands until it falls in our lap," Brooks said.
The required payments are the result of a May decision by the Nevada Supreme Court finding that two taxes — the DMV $1 fee and a higher payroll tax rate — were unconstitutionally extended in 2019 beyond their set-in-statute expiration dates without a two-thirds vote, required for any tax bill passed by legislators. The lawsuit was filed by all members of the state Senate Republican caucus shortly after the close of the 2019 legislative session.
But while the Department of Taxation has made progress on refunding unconstitutionally collected payroll tax — reporting last week that it had refunded a total of $30.6 million to more than 22,600 businesses — the DMV has faced more roadblocks in its task to return millions of $1 transaction fees to customers.
Multiple legislative solutions to pay back the fees were proposed but ultimately dropped in the final days of the 2021 legislative session, with exasperated lawmakers finally deciding to give the DMV a $7.8 million check to pay back $5.9 million in transaction fees and related costs.
Nevada DMV Director Julie Butler briefed lawmakers on the agency's plan — it would run a customer query and send postcards or a letter to all individuals who paid the technology fee in the 2021 fiscal year, giving them instructions on how to claim their refund. Those individuals could log onto a "secure website" and select their refund preference — either receiving it through an electronic transfer (Zelle), or opting for a paper check.
Individuals also could opt out of receiving a refund and allow the DMV to keep the technology fee as a "donation," and customers who did not respond within a certain amount of time would have their refunds kept in the state's Unclaimed Property system. Those who paid multiple installments of the $1 fee (such as for multiple vehicles or trailers) would receive their refund and interest in a single payment.
Butler said those steps were necessary because the cost of simply sending a $1 paper check to affected customers in the state could end up costing close to $50 or $60 per check, and the agency wanted to give customers the option to opt-out after receiving several calls from customers indicating they were not interested in receiving a refund.
Asked whether the plan had the blessing of the court or attorneys for the state Senate Republicans who filed the initial lawsuit, Butler said their approval wasn't necessary. She said she made an error in telling legislators in the final days of the 120-day session that any repayment plan needed the court or GOP buy-in, and that the agency wanted to move quickly to "get these refunds out to our customers as quickly as possible."
"I do know our attorney has talked about our plan with opposing counsel, (but) whether or not they like the plan, it's really the department's plan to comply with the court order," Butler said. "We believe it's a good plan, and the more that we dither around with this, the longer it's going to take us to effectuate these refunds."
But that course of action was questioned by Assemblywoman Maggie Carlton (D-Las Vegas), who said she wanted the buy-in from the Republicans who challenged the initial tax extension, lest they bring another lawsuit forward for not following the terms of the state Supreme Court's order.
"I think we need to get everybody on the same page saying, 'This is the way to move forward,' so that we can get this finished and over and done with," Carlton said. "We're already spending more money on it than we probably should, money that could be going to a lot of other places."
Butler said she had spoken with Republican Senate Leader James Settlemyer (R-Minden) in May, but that his suggestions were untenable — issuing a credit on future transactions could end up benefiting new residents or other individuals who did not pay the fee, and the programming costs of adding a $1 credit to existing charges would cost "significantly more" than the plan proposed to legislators.
"We feel that this is the best solution in a bad situation," she said.
Ultimately, Brooks instructed the DMV to bring the item back during the next IFC meeting, saying that more "conversations" needed to take place before he was comfortable moving forward with the plan.
"I think there is more work that needs to be done to give us the level of comfort we need to make sure that we're all on the same page, and that we are going to satisfy all parties involved, including the taxpaying Nevadans," he said.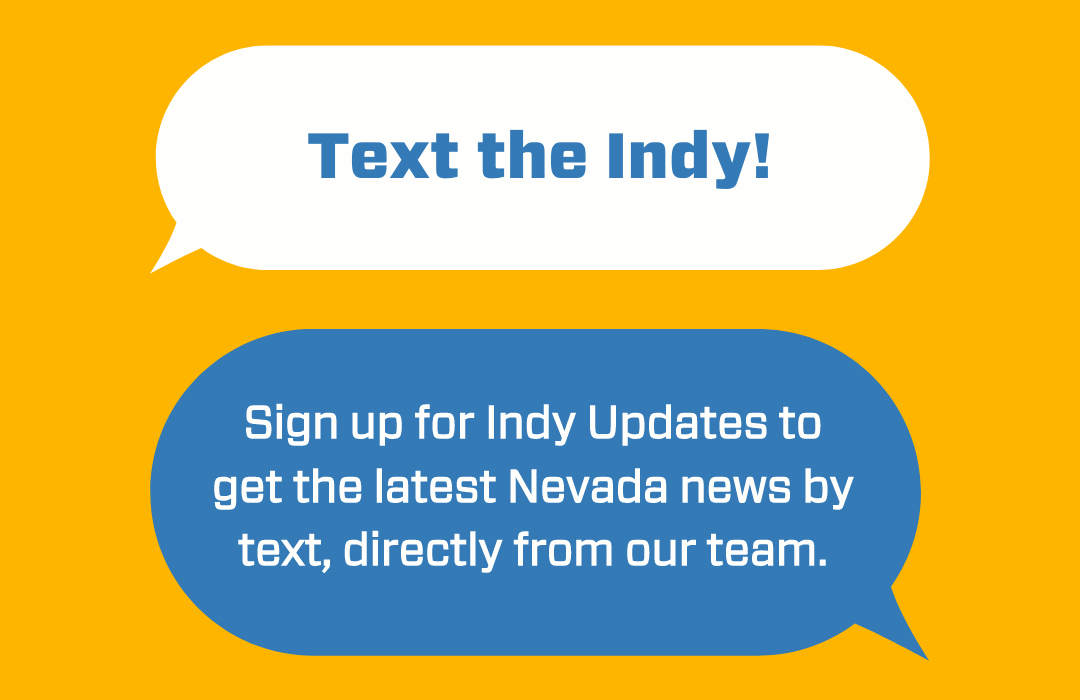 Featured Videos
Comment Policy (updated 4/20/2021): Please keep your comments civil. We reserve the right to delete comments or ban users who engage in personal attacks, use an excess of profanity, make verifiably false statements or are otherwise nasty. Comments that contain links must be approved by admin.