Lawmakers unveil major NV Energy bill focused on boosting in-state energy generation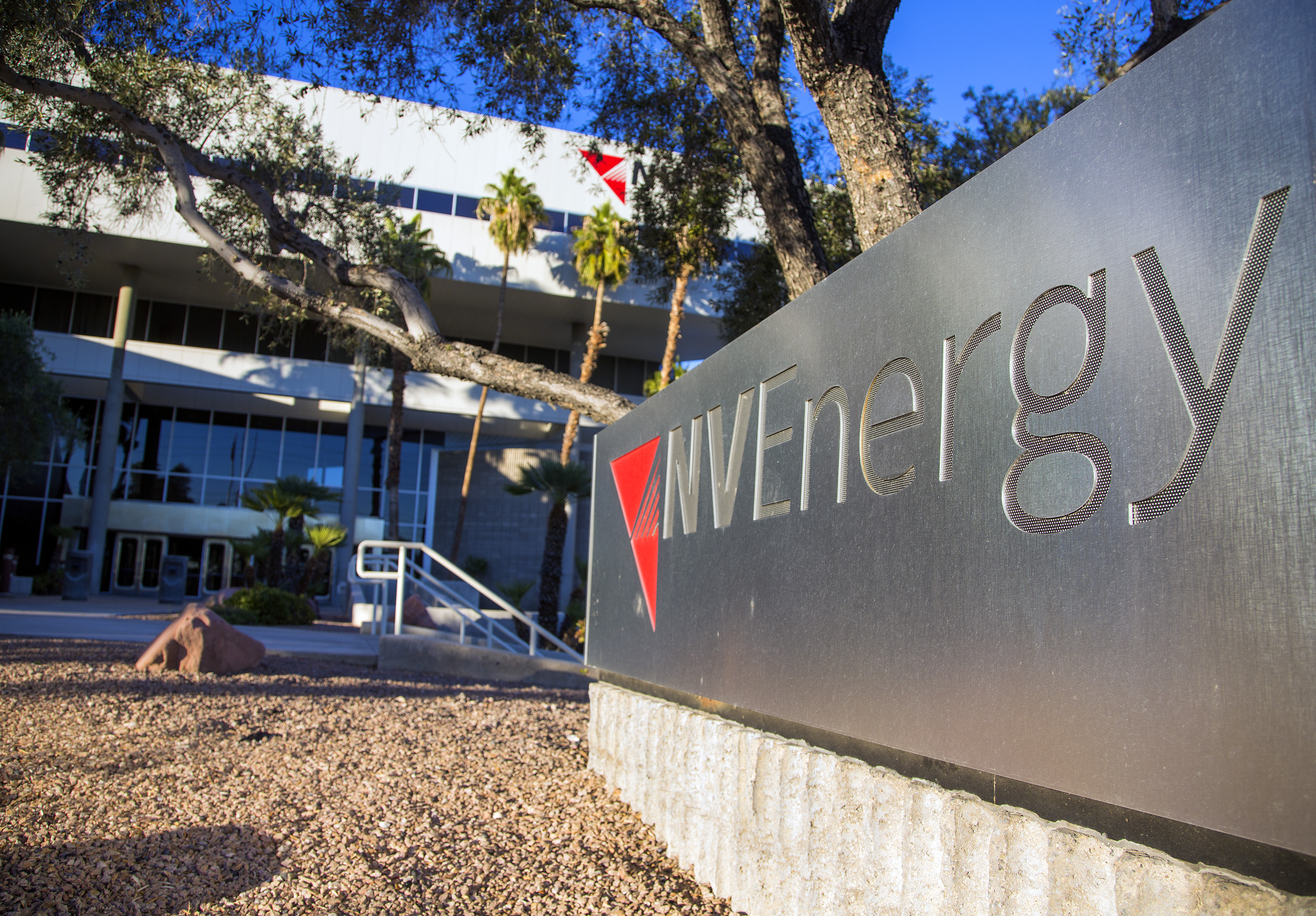 Lawmakers introduced a long-awaited bill Friday focused on expanding the state's energy independence, allowing NV Energy to submit its long-term plans for energy supply more frequently than once every three years and requiring regulators adopt rules governing amendments to that plan.
The measure, AB524, arrived with fewer than 11 days left in the legislative session and would set forth a legislative declaration calling for NV Energy — the state's primary electric utility, serving nearly 90 percent of the state — to reduce its reliance on market purchases and secure more of its energy supply through in-state power plants and other generating resources. That aligns with a March executive order from Gov. Joe Lombardo calling for developing enough in-state resources to meet the state's energy needs.
However, even as Lombardo has pushed for a balanced approach to using both natural gas and renewable energy, the bill does not propose changes to the state's ongoing transition to more renewable energy sources. By 2030, 50 percent of electricity sales in Nevada must come from renewables, under portfolio standards adopted by state lawmakers and approved by voters in 2020 as an addition to the state constitution.
NV Energy has exceeded those goals for renewable energy generation, meeting a renewable portfolio standard of nearly 37 percent in 2022 — ahead of the required 29 percent for that year. But the company continues to pursue non-renewable resources, most recently receiving approval from regulators in March for a new gas plant meant to help meet peak energy demand during increasingly hot summer months.
The bill's introduction marks the culmination of months of negotiations involving NV Energy, bill sponsor Assemblyman Howard Watts (D-Las Vegas), large energy customers and environmental groups that have pushed for the company to focus on developing renewable energy.
After the bill's introduction, multiple environmental groups including the Nevada Conservation League and Western Resource Advocates (WRA) expressed support for the proposed changes to the resource planning process.
Hunter Holman, Nevada clean energy manager at WRA, described the bill as "a great first step towards reforming the electric resource planning process."
In a statement to The Nevada Independent, Virginia Valentine, president of the Nevada Resort Association — which counts some of the state's largest energy customers among its members — highlighted the negotiation process that she said "resulted in a balanced piece of legislation that allows the utility to advance proposals to address its concerns about energy markets while ensuring the integrity of the regulatory process, including consideration of rate impacts to customers from the utility's proposed spending."
A spokesperson for NV Energy said the company is still reviewing the bill and would provide a statement later.
Through the negotiations, NV Energy has pushed for expanding its energy independence as the company seeks to reduce its reliance on the broader western energy market, which has struggled to meet demand during recent summer heat waves, leading to rolling blackouts in several states, including California.
Click here to read more about the background of this bill and NV Energy's push to expand its in-state resources.
Changing the planning process
The Legislature requires investor-owned gas, water, wastewater and electric utility companies to implement long-term, 20-year plans aimed at meeting Nevada's future water and energy needs in an efficient, sustainable and reliable manner. Companies are required to submit those plans, referred to as integrated resource plans (IRP), to the Nevada Public Utilities Commission (PUCN) for approval.
Though the plans cover a 20-year time period, NV Energy and other companies are required by the Legislature to submit those plans every three years to account for changes in consumer demands and needs. Plans can be amended between the three-year review process, but advocates have noted that those amendments often lack adequate oversight and regulation because they are not subject to the same review process as the standard IRP process.
Under AB524, the IRP process would instead be required "at least once" every three years, while also directing the PUCN to develop new guidelines for exactly when and how NV Energy will be allowed to amend already-approved resource plans. That change comes after the utility has amended its most recent IRP four times, including the construction of a new gas plant this year.
Holman said the measure would ensure "stakeholders have greater opportunity to understand a utility's plans before resource decisions are made."
The bill would also add a new section of the IRP as part of a series of hypothetical scenarios. In this case, AB524 would require a resource plan to include the construction or acquisition of new in-state generation resources that would "close an open position" on regional energy markets. That language comes as NV Energy has pushed for less reliance on such markets, and in turn, increased reliance on resources that the utility would own outright.
Christi Cabrera-Georgeson, deputy director for the Nevada Conservation League, said in a statement that the bill would "improve the resource planning process by bolstering commitments to clean energy and energy efficiency measures while ensuring reliability and affordability for customers."
Finally, the bill would also require utilities to hold at least one consumer session when filing either a new IRP or a new amendment — sessions the bill describes as a venue for "interested parties" to review the proposals and offer suggestions "as appropriate."
A separate bill moving through the Legislature, SB281, would require another one of the state's major utilities — Southwest Gas — to undergo a similar triennial integrated resource planning process.
Declarations
Included in the proposed measure is a legislative declaration related to the affordability, availability and reliability of Nevada's electricity supply.
Those declarations note:
Rising energy needs across the Western region of the United States have affected Nevada's ability to serve residents during peak periods of energy demand
It is of utmost importance to ensure the affordability, availability and reliability of Nevada's electricity supply
"An efficient regional energy market and comprehensive resource planning" are vital to meet the goals of energy reliability, affordability and availability
The integrated resource planning process must include "meaningful" participation and a "robust review" of a utility's plans by the PUCN and all parties engaged in the process
Increasing access to reliable electric-generating capacity and developing cost-effective resources supports the goals of the state and that process should take advantage of federal funding and tax benefits
It's in the best interest of Nevada to invest in a portfolio of electric generation supply and consumer management measures that increase energy reliability and reduce greenhouse gas emissions
It's in the interest of Nevada to reduce electric utilities' reliance on market purchases and secure sufficient energy supply to protect reliability and in a manner that reduces price volatility for customers
Update — 5/26/23 at 8:08 p.m.: This story was updated to include statements from NV Energy, Western Resource Advocates and the Nevada Conservation League.
Update — 5/27/23 at 10:11 a.m.: This story was updated to include a statement from the Nevada Resort Association.
The Nevada Independent is raising $200,000 by Dec. 31 to support coverage of the 2024 election.
Tax-deductible donations from readers like you fund this critical work.
If you give today,your donation will be matched dollar-for-dollar.
Give + Get Matched
Featured Videos