Legislation to set aside water passes through Nevada Legislature with bipartisan, unanimous support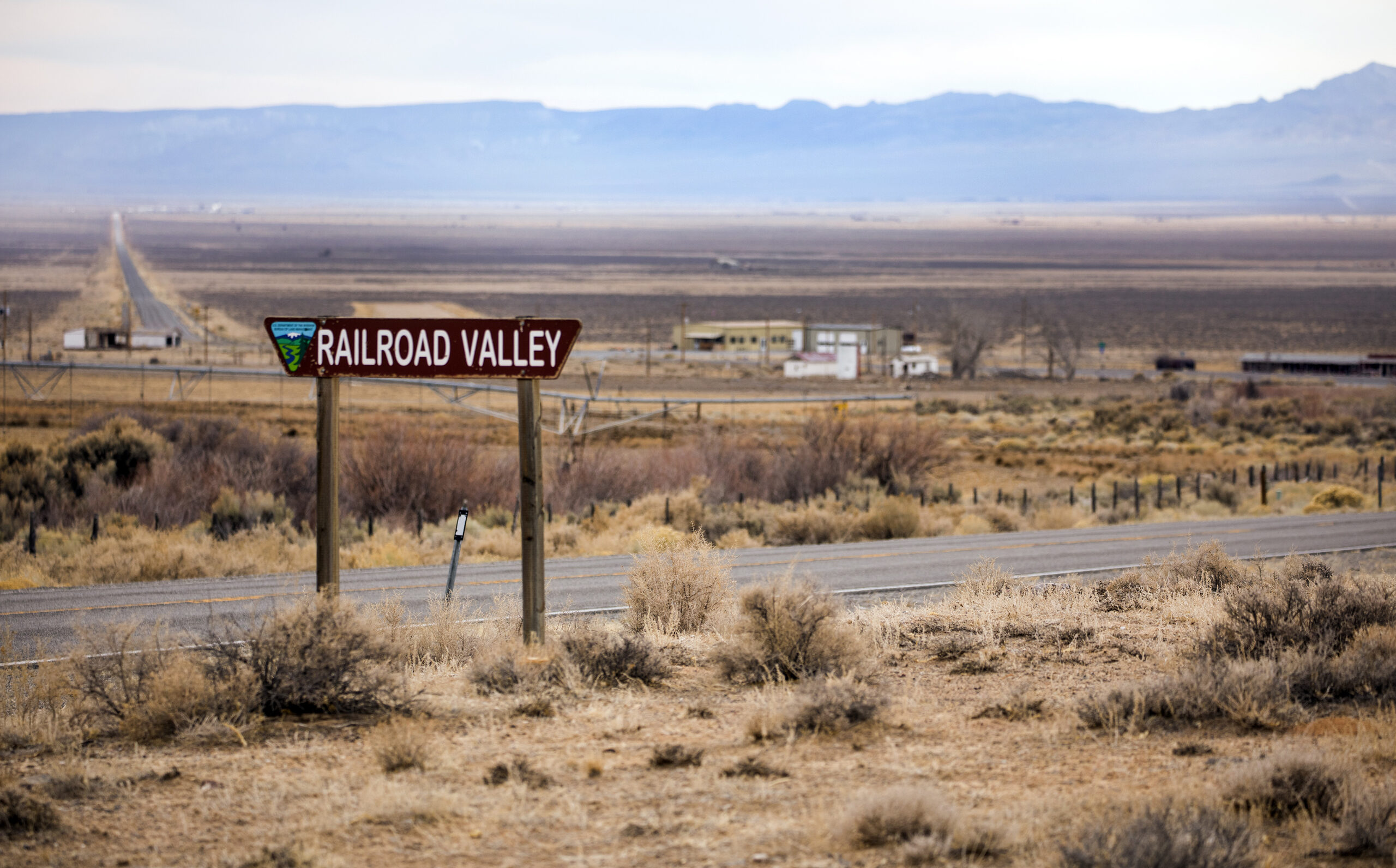 They say water is for fighting over, but one bill sitting on Gov. Steve Sisolak's desk proves that's not always true. In fact, Senate Bill 140 would make fighting over some water impossible.
If it's signed into law, the bipartisan bill, sponsored by Eureka Sen. Pete Goicoechea, would prevent water users from making claims on billions of gallons of water previously available to develop.
More than half of the state's 256 groundwater basins are out of balance, a common problem throughout the West and across the globe. Attributable in part to outdated hydrology and early policies to settle the West, regulators often issued more rights to use water than there is water that can be used sustainably. In many cases, aquifers that were overstressed by groundwater pumping declined, leading to conflicts among water users, drying up springs and disrupting ecosystems.
The imbalance is known as over-appropriation. And the legislation, which passed unanimously in both houses, aims to prevent it from happening in  the future by creating a buffer in aquifers throughout the state.
Most of Nevada's groundwater is already used by towns, ranchers, businesses, miners and other water users. But there are some basins where water is still available to claim by filing for water rights with the state engineer, Nevada's top water regulator.  To protect against future over-pumping, the bill would require the state to set aside 10 percent of available water in those basins.
In practice, the change will be largely symbolic. According to Acting State Engineer Tim Wilson, the bill will prevent the appropriation of about 30,000 acre-feet of water, roughly the amount of water it would take to fill 23,000 football fields with a foot of water, a fraction of the state's total supply.
Still, the bill drew support from varied water users who framed it as a prudent approach in a region where regulators have a history of allocating more, not less, water.
"This is definitely a step in the right direction," said Laurel Saito, the Nevada Water Program Director for The Nature Conservancy, which testified in favor of the bill. "It doesn't solve everything, but it's a step in the right direction. And I think that's what we can build on."
Setting aside water for the future or protecting it for the environment is uncommon in the West but not unprecedented, according to Rebecca Nelson, a non-resident fellow at the Stanford's Water in the West program who recently published a report on groundwater policy in the Southwest.
In an email, Nelson wrote that Montana allows for a "state water reservation" to keep water in streams as a benefit to the public. North Dakota and Utah also have codes that allow them to reserve some water. But the practice, she said, is more common outside of the U.S., especially in Australia.
"Reservations of groundwater in Australia can be much more than Nevada's 10 percent," wrote Nelson, who is also a senior lecturer at the University of Melbourne's law school.
Although several conservation groups supported the legislation, business interests like the Nevada Farm Bureau also rallied behind the bill.
Doug Busselman, the bureau's executive vice president, said the provision would offer existing water users more security. More allocations can create more opportunities for conflict and over-appropriation, which could lead to newer water users, sometimes businesses, having their rights curtailed.
"Taking a conservative approach gives us a lot more of a solid ground to work on," he said.
An original version of the bill had allowed water users to tap into the reserved water during emergencies, such as severe drought. In that case, the water would have been allocated as a temporary right. That provision was taken out of the bill after the state engineer expressed concerns about how it would be implemented. Nelson wrote that allowing for the temporary use of reserved water, at least in the case of Australia, often removed environment protections at the exact time when ecosystems needed that protection most.
During an interview last week, Goicoechea noted that the legislation wasn't a cure-all for the state's groundwater issues, but he said it was a positive start.
"It's not a ton of water," Goicoechea said. "But at least it is a reservation. And I think it will prevent some of these basins from becoming over-appropriated."
And in a Legislature where water policy often triggers heated debates and impassioned testimony from water users that can stretch on for hours, Saito argued that the legislation has helped start a productive conversation.
"I found it really encouraging," Saito said of the wide-ranging support for the bill among lawmakers and water users. "That makes me hopeful for discussions about these issues in the future. Hopefully it's an example of where there can be these overlapping interests and ways where we can resolve or come up with solutions for challenging water issues in the state."
Update: This story was updated at 2:11 p.m. on June 5, 2019 to indicate that Rebecca Nelson is a non-resident fellow at Stanford's Water in the West program, not the Stanford Woods Institute for the Environment.
Comment Policy (updated 4/20/2021): Please keep your comments civil. We reserve the right to delete comments or ban users who engage in personal attacks, use an excess of profanity, make verifiably false statements or are otherwise nasty. Comments that contain links must be approved by admin.