Legislative Democrats release plan reinstating $127 million in slashed health, education funding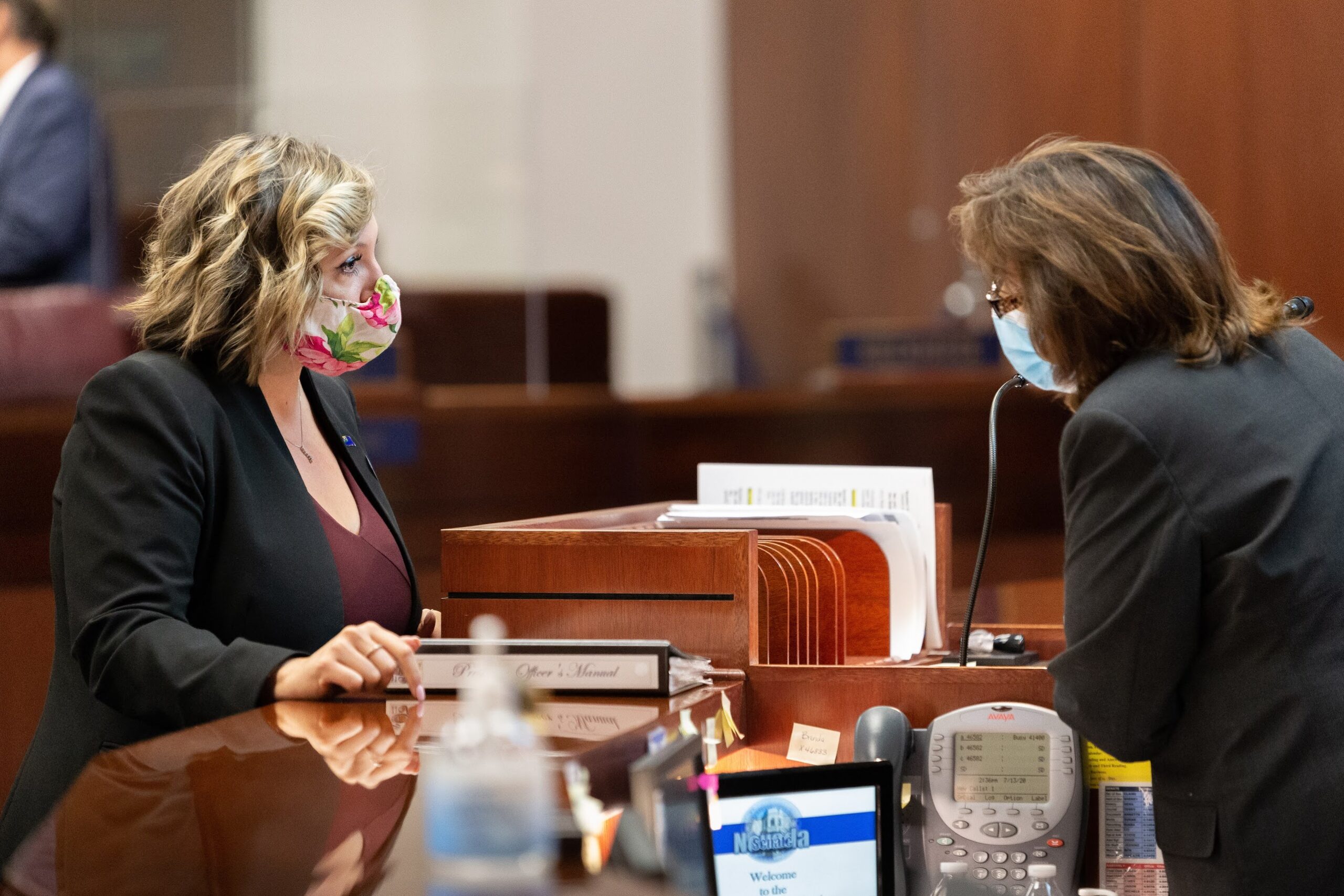 Democratic lawmakers plan to reinstate $127.1 million in proposed cuts to the state's budget, keeping intact popular items that benefit some of the most vulnerable Nevadans including a suite of optional Medicaid services, mental health funding and reduced mandatory furloughs for state employees.
Details of the proposed budget restoration were made public in a late-night, hastily arranged press conference with Democratic legislative leaders Speaker Jason Frierson and Senate Majority Leader Nicole Cannizzaro, who acknowledged that their proposal still doesn't go far enough. Cannizzaro said the proposal is the result of several days of effort to figure out how to minimize the impact of the state's budget cuts.
"Finding small amounts of money in order to help mitigate some of the really hard decisions that we're making is not enough to fill that hole," Cannizzaro said. "That math doesn't add up. It's not like there's $1.2 billion in the state budget that you can rearrange so that there aren't cuts to anything. There's going to be cuts."
The bulk of the proposed budget restorations were focused on the Department of Health and Human Services budget, to which Democratic lawmakers proposed restoring $81.4 million in proposed cuts, including restoring several Medicaid services deemed "optional" by the federal government, including optometry, basic skills training and psychosocial rehabilitation. With those proposed cuts, the state was not only slashing general fund dollars toward the programs but giving up federal matching dollars as well.
"We certainly know that without Medicaid optionals we lose $500 million worth of health care to the state of Nevada to neediest people, people who are already in a bad spot and are in a worse spot because of financial crisis," Cannizzaro said.
Another significant chunk would reduce state employee furloughs from 12 days a year to six, to the tune of $25.8 million, reinstate planned pauses on merit pay, about $14.3 million, and secure funding to avoid roughly 40 expected layoffs, $1.4 million.
The proposal would also restore about $4.1 million in funding to several K-12 education programs, including financial literacy programs, scholarships and education programs for future teachers and computer science programs.
Democratic leaders defended the relatively small proposed restoration of cuts to K-12 programs, with Frierson suggesting that federal CARES Act funding could be used to fill some of the gaps as well as potential revenue from a proposed mining tax change also introduced on Thursday.
"We're happy that we're able to preserve per pupil spending, but with a $1.25 billion shortfall, it's not just as simple as moving chairs around," he said. "So we're going to continue to try to come up with some creative ways to make sure that we can address the needs of our kids and families."
In order to restore the proposed cuts, Democrats found an additional $138.6 million, the biggest chunk of it, $47.6 million, coming from governmental services taxes assessed on car registrations at the DMV. Lawmakers on Wednesday approved a bill placing that tax revenue in the state's general fund, rather than splitting it with a road construction fund.
A second, nearly-as-big chunk, $46.5 million, will come from Medicaid carryover dollars that went unspent in fiscal year 2020. Democrats have proposed securing the remaining additional funding through five sources:
$5.23 million from GATE, the Gifted and Talented Education program. It's 2021 fiscal year budget is $8.2 million
$25 million from the Nevada System of Higher Education
$1.3 million from additional settlement funds from the attorney general's office
$2 million from Springs Preserve (lawmakers in 2019 approved granting $3 million to the Springs Preserve Foundation for building and facility renovations)
$11 million from a tax amnesty program allowing delinquent taxpayers to make payments without a penalty
Earlier Thursday, members of the Senate Republican caucus released their own budget restoration plan, which would tap into an estimated $162 million in restored revenue and previously-adopted legislative changes, including an estimated $30 million in anticipated enhanced federal Medicaid matching funds to come through in the fourth quarter of the year. However, whether Nevada will ultimately receive those dollars is up in the air as federal officials have until July 25 to decide whether they will extend that funding to the states.
Many of their proposed budget restoration line items are similar to what legislative Democrats have proposed. Their plan would also restore $31.4 million to the Read by Grade 3 program, a literacy initiative started by former Gov. Brian Sandoval and lessen a planned Medicaid rate reduction from 6 percent to 2 percent.
Any movement or changes on the primary budget bill, AB3, will have to wait until Saturday as the Assembly is not meeting Friday.
View the full list of restorations below: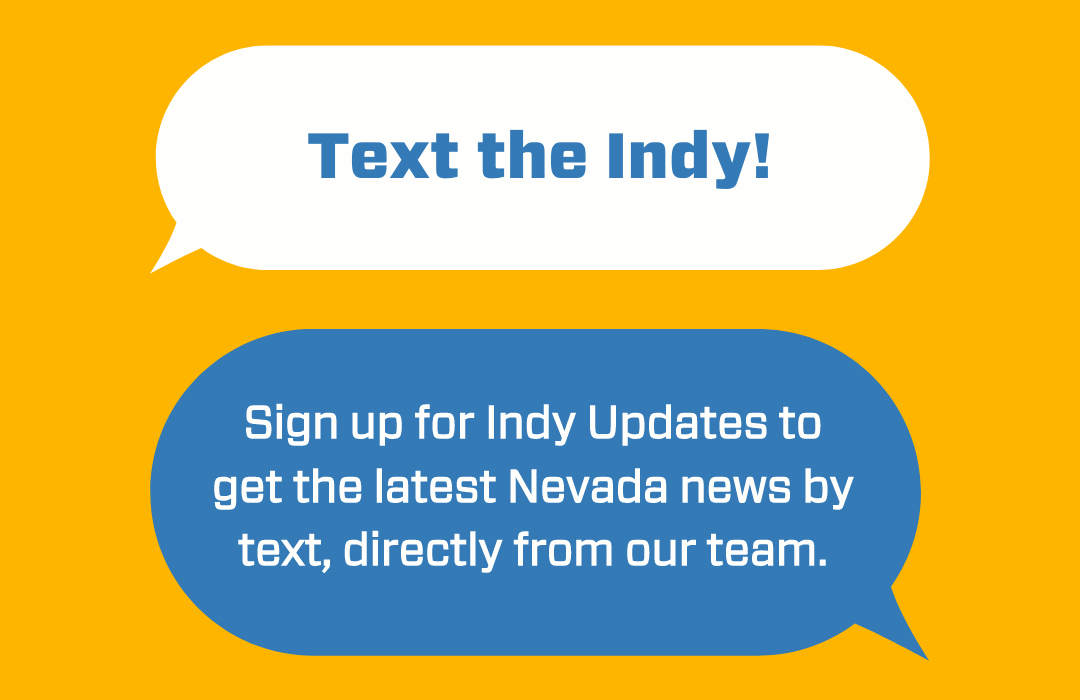 Featured Videos
Comment Policy (updated 4/20/2021): Please keep your comments civil. We reserve the right to delete comments or ban users who engage in personal attacks, use an excess of profanity, make verifiably false statements or are otherwise nasty. Comments that contain links must be approved by admin.