Major renewable energy standards bill amended to lower goals, scheduled for Saturday vote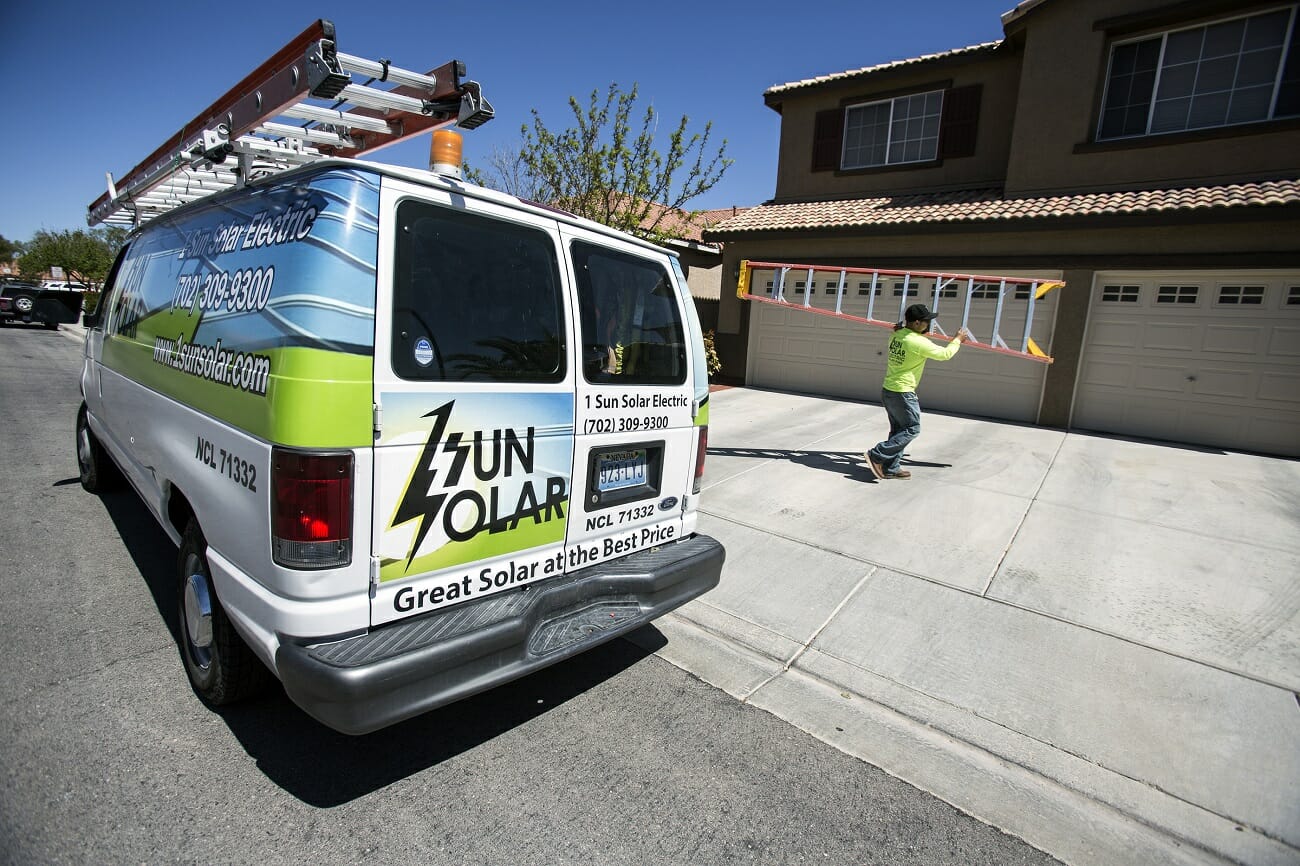 With slightly lower expectations and several tweaks, Nevada senators are ready to move on an ambitious measure substantially raising the state's Renewable Portfolio Standard (RPS) over the next decade and a half.
An amendment proposed by Democratic Senator Kelvin Atkinson or AB206, would raise the state's minimum renewable energy standards to 40 percent by 2030. The bill previously ramped up renewable generation minimums to 50 percent compliance by 2030, with a stated goal of 80 percent by 2040.
The state's current RPS goal is 25 percent by 2025.
Though the amendment lowers renewable standards in the original bill, it also marks a rejection of an alternative proposal submitted by the powerful Nevada Resort Association and supported by a number of the state's major casinos and business groups that would have struck the RPS increase and required utilities to include at least 50 percent renewable energy in planning future generation capacity.
It also retains controversial requirements that so-called 704B customers — large energy customers including Switch, MGM, and Wynn Resorts that have paid an exit fee to leave the grid and purchase power on the open market — to comply with the renewable standards if they left the grid after 2012.
The proposed amendment also deletes language that would have allowed for "multiplier" compliance credits for new geothermal energy, but retains provisions giving additional credit for use of energy storage systems in tandem with stored renewably-produced energy.
It also slows the "ramp-up" period to obtain 40 percent compliance by 2030, and allows utilities to be considered in compliance with the standards if the average number of renewable portfolio energy credits obtained during the past three calendar years is greater than the required RPS. It also allows utilities to apply for exemption from the Public Utilities Commission (PUC) from the standards if a sufficient supply of renewable energy isn't available, a delay in new renewable energy facilities or if the PUC rejects a plan to obtain new renewable assets.
It also prohibits the state's PUC from rejecting any utility plans to enter into a renewable power-purchase agreement or construct a renewable energy generating plant based solely on uncertainty related to Question 3, which would deregulate the state's energy market. The amendment requires that any such power agreements or new renewable plants be transferred to a new retail electricity provider if the ballot question passes again in 2018.
The bill has gone through a number of amendments since it was introduced in February, and passed out of the Assembly on a 30-12 vote in May with Republicans Jill Tolles, James Oscarson and Keith Pickard joining Democrats in supporting the bill.
Democratic Assemblyman Chris Brooks, the sponsor of the bill, said he felt confident that the bill would make it through the rest of the legislative process with only a few days left in the session.
"It's a smart policy that helps advance Nevada, and so I can't imagine why this Legislature and our governor wouldn't support it," Brooks said.
Republican Sen. James Settelmeyer said late Friday that he hadn't seen the amendment yet, but was still concerned about requiring energy customers who have left the grid to follow the renewable standards.
"I have issues with it," he said. "I think it's going to raise energy costs,"
Updated at 9:46 p.m. to clarify who sponsored the amendment.
Disclosure: MGM Resorts International has donated to The Nevada Independent. You can see a full list of donors here.
Comment Policy (updated 4/20/2021): Please keep your comments civil. We reserve the right to delete comments or ban users who engage in personal attacks, use an excess of profanity, make verifiably false statements or are otherwise nasty. Comments that contain links must be approved by admin.