'Measured' eviction prevention bill draws ire of property managers and landlords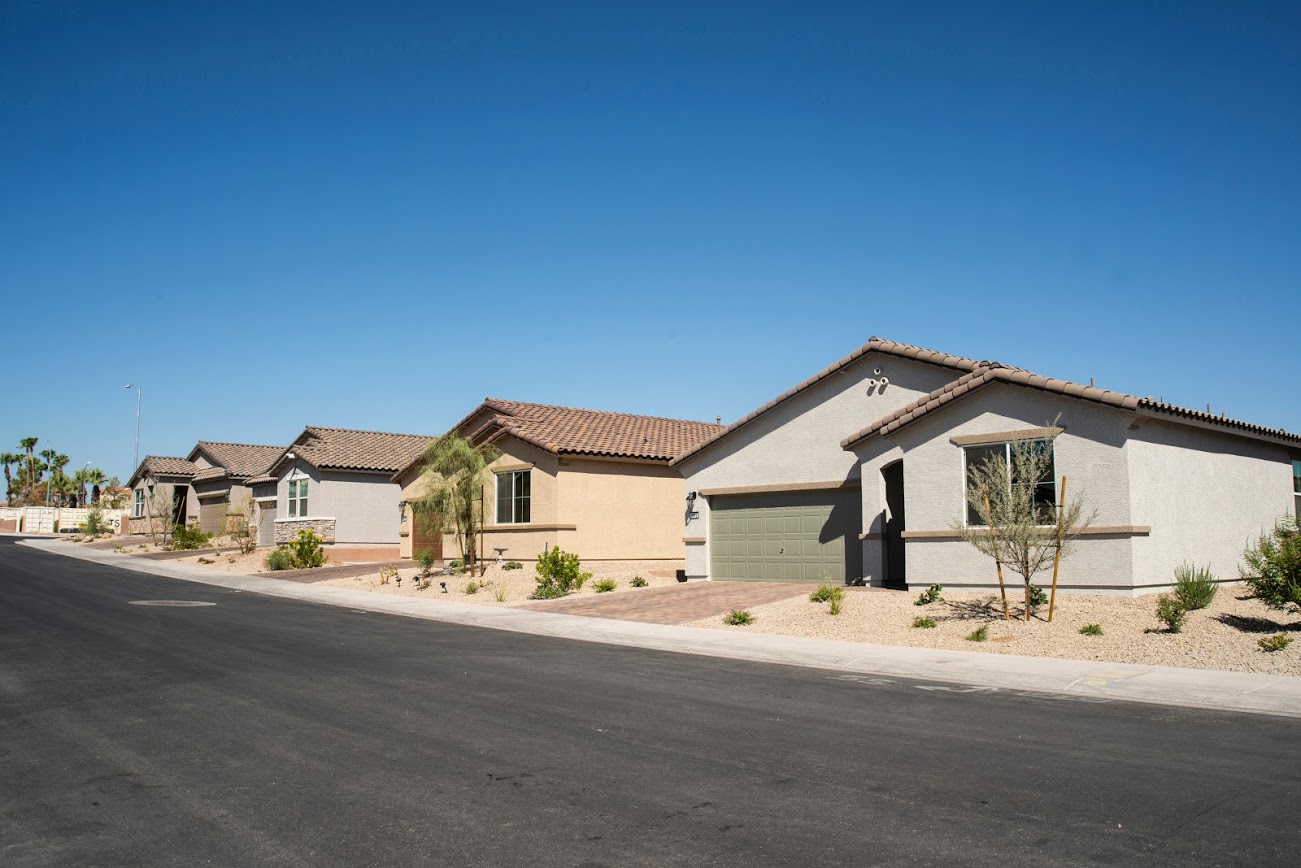 As Nevada's eviction moratorium comes to a close, a recently introduced bill aimed at ensuring tenants are connected with rental assistance faced opposition Monday from property managers, who argued that the measure disproportionately favors tenants and could prove ruinous for landlords across the state.
During a joint hearing of the Assembly Ways and Means and Senate Finance committee, lawmakers presented AB486, which aims at avoiding an eviction cliff once moratoriums are gone after June 30. Assemblyman Steve Yeager (D-Las Vegas) said the legislation seeks to integrate the rental assistance program into the state's eviction and mediation process, ensure that people have access to neutral third parties to settle disputes and provide greater assistance to smaller "mom-and-pop" landlords who may not be able to access federally funded rental assistance.
"Assembly Bill 486 [is] a measured plan that balances the interest and pressing needs of all Nevadans to ensure tenants are able to maintain their housing, landlords are able to be made whole and our courts and social services systems aren't overwhelmed," Yeager said.
Clark County's housing assistance program has helped about 27,000 households to date, averaging about 1,000 a week, even though it has enough funding to support 40,000. It has a backlog of 9,000 applicants, down from the 20,000 reported at the end of last year, possibly as a result of the assistance program having new income and documentation requirements.
Trade groups representing property owners came out in strong opposition against the measure. Their opposition was summed up by Southern Nevada property manager Molly Hamrick, who said the bill would only serve to "keep landlords from providing a product in the marketplace that tenants desperately need."
"It has been a struggle to get many of our tenants to apply for rental assistance, much less respond to us. We know that both landlords and tenants alike have found it very difficult to navigate the governor's directives, the eviction moratorium and local ordinances to determine what applies to them, and when it applies," Hamrick said. "The legislative changes this session will only confuse matters worse."
The $360 million in federal rental assistance left in Nevada is generally out of reach for tenants who make more than 80 percent of the area median income, or the midpoint of a region's income distribution, and tenants must be involved in the process to secure the funds, which ultimately are sent to the landlord. The bill includes a separate $5 million allocation aimed at providing a safety net for small landlords who may be falling into a "doughnut hole" of support.
"So if for whatever reason, there's a tenant who is not being responsive, and we cannot get them to be responsive through the eviction mediation process," Treasurer Zach Conine said, "what we wanted to create was a safety net for small landlords starting at $5 million. That if nothing else works, we could still try and make them whole."
One of the goals of the legislation, Conine said, is to be able to reach the tenants that may be unresponsive to their landlords, to find a middle ground through the mediation process and get all the Emergency Rental Assistance money the state received "out the door," instead of burning too quickly through the $5 million slated in the bill.
Under the bill, any eviction proceedings would be required to go through mediation to ensure that rental assistance dollars are used and that landlords and tenants can resolve cases out of court whenever possible.
Conine said that it is critical to pass the legislation because landlords and tenants are only eligible for assistance before an eviction takes place. Integrating the rental assistance process into the individual eviction mediation cases will ensure that landlords don't lose out on payment, he said.
The bill offers landlords with unresponsive tenants the opportunity to collect 75 percent of the rent that is in arrears in exchange for not evicting the tenant for 90 days. Opponents said that provision would "deprive" landlords of their property rights and the $5 million set aside in the bill is not sufficient to make up for lost rent.
"Simply put, AB486 is an impairment of a landlord's right to contract and a violation of due process as a deprivation of property rights," Susy Vasquez, executive director of the Nevada State Apartment Association, said during the meeting. "The $5 million dedicated to fund this bill is a drop in the bucket – the apartment association is bleeding over $17 million a month in rental arrears."
A major provision of the bill allows tenants to use a landlord's refusal to accept rental assistance money as an affirmative defense in an eviction proceeding. If the measure passes, courts would be required to dismiss eviction proceedings if a tenant receives rental assistance while proceedings are underway or if a landlord refused to accept rental assistance on behalf of the tenant.
Courts would also be authorized to impose civil penalties on a landlord found to have wrongfully evicted a tenant and would also require the landlord to pay a plaintiff's costs and attorney fees.
A friendly amendment proposed by Yeager and attached to the bill would make the bill effective as soon as it is passed, something supporters say is needed because the state-level moratorium ends June 1 and the original July 1 effective date would have been too late. It would also expand the protection to apply to all nonpayment evictions, both rapid "summary" evictions and formal unlawful detainer civil actions.
Supporters said that the measure will help to smooth out confusion and delays when connecting landlords with federal dollars available through rental assistance, and that the bill will help smaller landlords.
"This bill will ensure that we don't leave a single federal dollar on the table for rental assistance. It will also make sure that there's no tenant who gets evicted when there are funds available to keep them in their homes," Conine said.
Holly Wellborn of the ACLU of Nevada testified in support of the bill, saying the bill is necessary as a response to the "impending eviction crisis."
"This crisis affects all Nevadans but the history of toxic and discriminatory housing policies and the persistent racially exclusionary practices caused this crisis to disproportionately impact people of color," Wellborn said. "This bill is necessary to ensure that vulnerable residents do not fall off the cliff of an eviction crisis."
The committee did not take immediate action on the bill.
Comment Policy (updated 4/20/2021): Please keep your comments civil. We reserve the right to delete comments or ban users who engage in personal attacks, use an excess of profanity, make verifiably false statements or are otherwise nasty. Comments that contain links must be approved by admin.