As end of the eviction moratorium nears, lawmakers unveil bill aimed at ensuring rental assistance gets used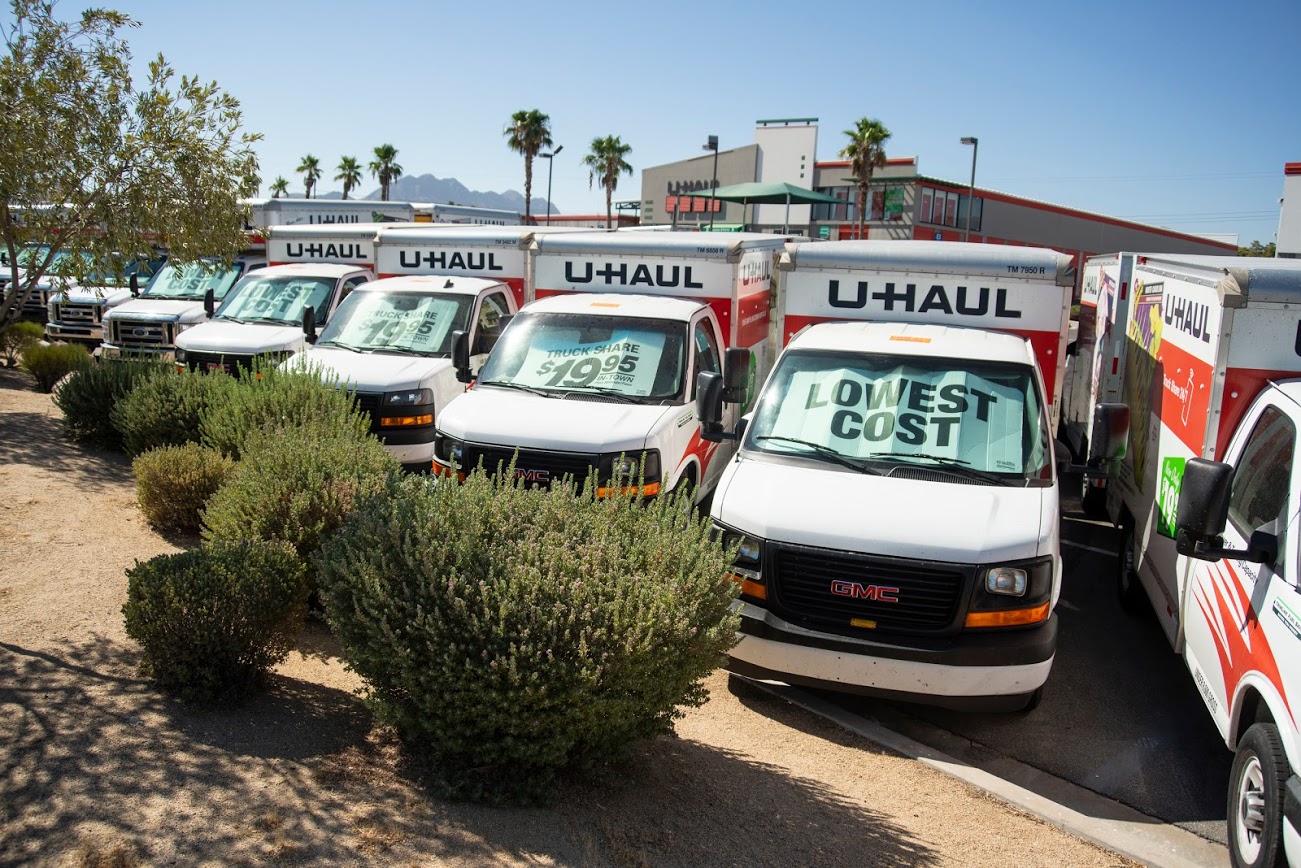 With rental assistance programs slow to get money out the door and the clock running out on eviction moratoriums, lawmakers on Thursday dropped a much-anticipated bill aimed at creating a "glide path" to prevent a wave of evictions when prohibitions lift.
The bill, AB486, comes amid reports that landlords are declining to accept rental assistance because of strings attached with doing so — such as a prohibition on evicting a tenant for a certain period of time after receiving the money. Treasurer Zach Conine, whose office is involved in administering the $365 million in federal rental assistance the state has received, said delays in connecting landlords, tenants and the money have emerged amid conflicting interests and motivations.
"Say you own a home that's a rental home. That home's value has increased, perhaps exponentially, over the last couple of years. And so if you have a renter who's behind on the rent, or even if they're current on their rent, you might want that asset back so you can sell it," Conine said. "Now, that's obviously in a bit of conflict with what the government's goal here is, just to keep people safe and keep people in their homes."
Proponents of the bill have described their work in recent weeks as a way to slow the eviction process enough such that tenants can be matched with assistance dollars so the hundreds of millions of dollars in aid is put to use and not reverted to the government.
"In late March, I extended the eviction moratorium for a final time and promised to work with the Legislature toward a solution that will help both landlords and tenants as we approach the end of the moratorium," Gov. Steve Sisolak said in a statement after the bill was introduced. "This proposed legislation will help ensure federal rental assistance makes its way to the tenants and landlords who need it and will also provide an opportunity for eligible small landlords to apply for and access rental assistance directly."
Though Clark County's rental assistance fund is thought to be enough to help 40,000 households, applications are only being approved at a pace of about 1,000 per week; 27,000 have been approved in the county since the program began last July, according to Assistant County Manager Kevin Schiller.
Schiller said the Clark County CARES Housing Assistance Program is looking to receive a third round of funding to continue rental assistance and rehousing efforts. The program administered $92 million in aid in the first round, and right now is working with $160 million.
A major provision of the bill allows tenants to use a landlord's refusal to accept rental assistance money as an affirmative defense in an eviction proceeding.
Under the bill, a court would be required to dismiss eviction proceedings if a tenant receives rental assistance while proceedings are underway or if a landlord refused to accept rental assistance on behalf of the tenant. Courts would also be authorized to impose civil penalties on a landlord found to have wrongfully evicted a tenant and also would require the landlord to pay a plaintiff's costs and attorney fees.
The measure also seeks to address the requirement that a tenant must apply for aid, and that a landlord cannot apply on their behalf, even though the money eventually ends up with the landlord. The bill sets up a process for determining whether a landlord is eligible for rental assistance, stipulating that state-affiliated nonprofit Home Means Nevada would create an electronic form that landlords can fill out if they want to receive rental assistance on behalf of tenants who defaulted on rental payment.
To receive rental assistance, the bill specifies that a landlord must meet the following criteria:
Own a single family residence
Seek rental assistance for at least one dwelling unit in the single family residence
Lives in Nevada or employs a property manager in the state
Has an annual gross revenue from all rental units in Nevada of less than $4 million.
Once Home Means Nevada determines that a landlord is eligible to receive assistance, the organization would forward the information to an appropriate housing or social service agency that would then attempt to connect with the tenant.
On the condition that the state receives federal funding on or after July 1, as expected, the bill would also require the state to disburse $5 million dollars of that money for additional rental assistance. The goal is that that allotment would have fewer restrictions than money pre-designated for rental assistance from the federal government — particularly over the requirements that tenants be involved.
"We were trying to figure out a funding source that was going to not have the restrictions that the rental assistance does for those cases when landlords have tenants aren't being responsive," said Assemblyman Steve Yeager (D-Las Vegas). "So that there's a pot of money for them when they say, 'look I would accept … the money and not evict, but I can't get the tenant to engage.'"
The problem that landlords and tenants are not always cooperating in the process of soliciting assistance was acknowledged recently by the Biden administration. The U.S. Treasury has issued guidance aimed at working around the hitch by requiring rental assistance dollars to be given directly to tenants if landlords choose not to cooperate and emphasizing that aid could be used to get a tenant set up in a new home rather than only to keep them in the same living situation.
Schiller said Clark County is working to keep landlords informed and engaged with the rental assistance and eviction prevention programs by holding town hall meetings. Landlords now also have the option to use a portal to submit documentation, which Schiller said would help to expedite payment.
"When we reviewed our initial rental assistance program … the fact that landlords have to put in their vendor information and their W-9s, confidentiality is a key issue in that," Schiller said at a press conference announcing an eviction prevention program in Clark County that will be a collaborative effort between local and state entities. "We actually did I.T. upgrades to support that portal so they can do that independent of those applicants, which tends to be a barrier to expediting payment in the process."
Many other housing measures have died during the session amid vocal opposition from real estate agents and landlord groups, with Democratic lawmakers pegging their hopes on the forthcoming bill as a path forward on the issue. A bill to ban rapid "summary evictions," AB161, was downgraded to a study on the practice, with bill sponsor Assemblywoman Selena Torres (D-Las Vegas) saying the volatile housing climate was not suited to major changes in eviction law.
Another tenant protection measure that passed out of the Senate on a party-line vote with Republicans in opposition, SB218, would have strengthened tenants' rights to reclaim their security deposits and would have limited landlords to charging an application fee to no more than one prospective tenant at a time. But the bill died without a hearing in the Assembly.
Some protections survived, including a bill, AB308, enshrining in law a three-day grace period before landlords can charge late fees for overdue rent.
Meanwhile, Clark County officials prepare for the moratorium to end by establishing an eviction prevention program, a collaborative effort between the county, the CARES Housing Assistance Program (CHAP), Legal Aid Center of Southern Nevada, Home Means Nevada and the justice courts of Las Vegas, North Las Vegas and Henderson.
When tenants who are served an eviction notice file a response with the court, that will trigger a process that involves a Clark County case worker reaching out to them, guiding them through a rental assistance application and connecting them with other resources as needed.
"Now in the next couple of months, Legal Aid Center, as part of this plan, will be focusing on outreach to tenants. We have been doing our best over the last year to get the message to tenants about what they need to do to protect themselves from eviction," Jim Berchtold of the Legal Aid Center of Southern Nevada said in the press conference, adding that the outreach efforts will be in multiple languages.
The program is expected to continue past the pandemic to treat housing needs that may follow.
"We're anticipating a wave of evictions with the roll off June 1. We just don't know what the size of that wave is … But we know we're going to have to rehouse people, there will be evictions," Schiller said. "We know there's a wave coming, our goal is to get as many life rafts in the water as possible… this will not be a short-term process but a long-term process."
Updated at 5:56 p.m. on 5/20/21 to add comments from Yeager, Schiller, Berchtold and Sisolak.
Comment Policy (updated 4/20/2021): Please keep your comments civil. We reserve the right to delete comments or ban users who engage in personal attacks, use an excess of profanity, make verifiably false statements or are otherwise nasty. Comments that contain links must be approved by admin.