Nevada dedicates half a million dollars in CARES Act funds to stave off feared increase of foreclosures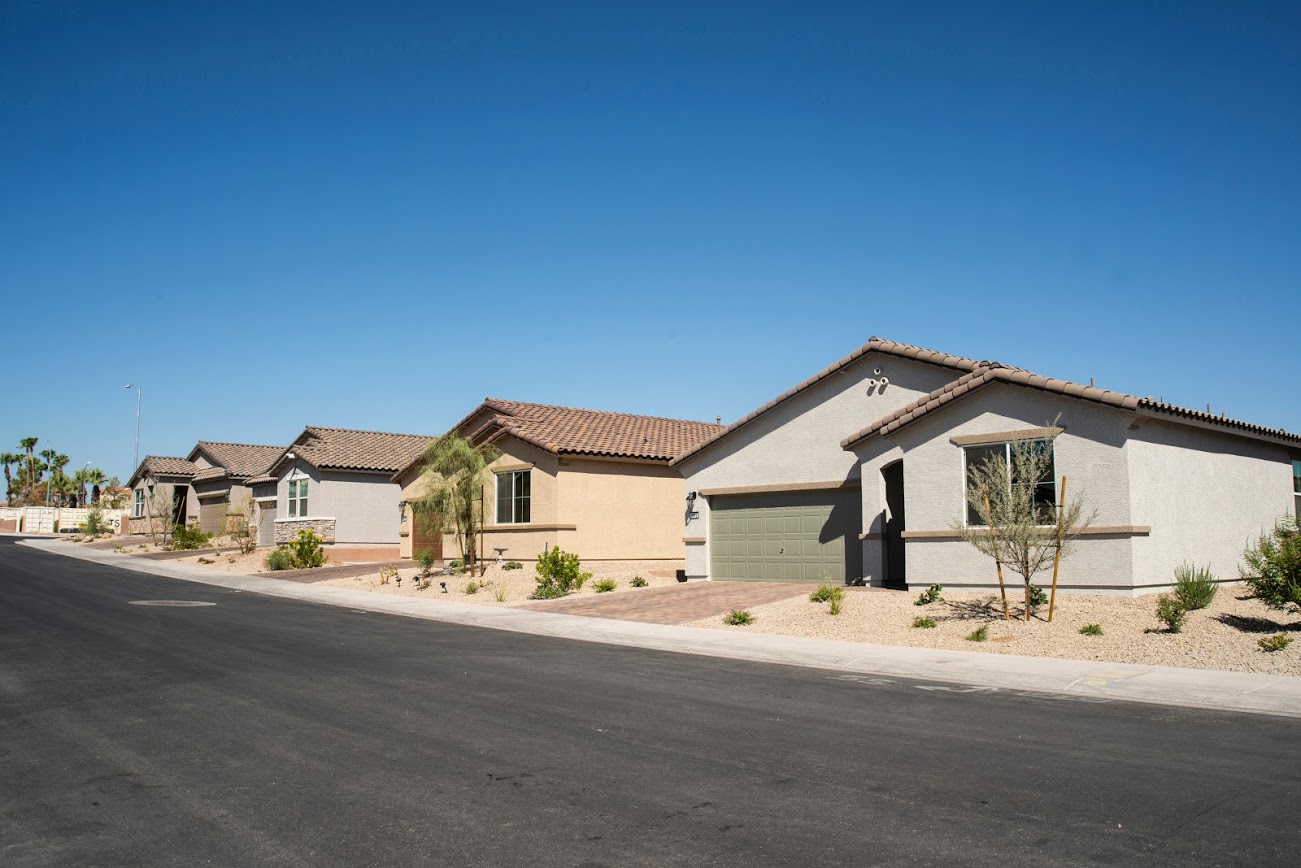 This story is one in an occasional series exploring how Nevada is spending coronavirus relief funds. For frequently updated information on the federal interventions, check out our federal aid tracker.
With thousands of Nevadans facing the possibility of foreclosure at the beginning of March, the state has spent hundreds of thousands of dollars in federal COVID-19 relief funds to bolster its resources for homeowners.
The federal moratorium on foreclosures, which is limited to single-family federally backed mortgages, is set to expire at the end of February, and as unemployment and mortgage delinquency rates have spiked during the pandemic, thousands of Nevada homeowners have already entered forbearance, an agreement with the mortgage servicer that temporarily allows for paused or reduced payments.
Shannon Chambers, president of Home Means Nevada, a state-affiliated nonprofit organization that assists homeowners, estimated that more than 8 percent of mortgage loans in the state are in forbearance, which she said is upwards of 100,000 loans. Nationally, the share of mortgage loans in forbearance is approximately 5.4 percent.
Moratoriums last year resulted in just 1,762 foreclosure filings in the state compared to more than 5,000 in 2019, according to ATTOM Data Solutions. But Nevadans have historically had significant trouble with their mortgage payments, with the state previously leading the nation in foreclosures for five straight years and recording more than 100,000 filings in 2010. Unlike the past recession, however, home values are at record highs, meaning homeowners are less likely to owe more than their home is worth.
To alleviate stress on homeowners following the expiration of the moratorium, the state allocated $480,000 of Coronavirus Aid, Relief, and Economic Security Act funds towards the foreclosure mediation program administered by Home Means Nevada.
The program began in 2009 during the Great Recession, and in 2017, Home Means Nevada took over its administration, establishing an online portal for the program. With foreclosure moratoriums in place during the pandemic, use of the program slowed considerably. Chambers said there were around 4,000 notices of default filed in 2019, and she has seen that number drop to around 20 to 25 notices filed per month since October.
The program provides eligible homeowners, who have received a notice of default, the option to discuss an alternative to foreclosure with their lender, along with the help of a state approved mediator.
Chambers said her organization has been able to use the federal funds to improve the mediation portal and to establish another program called Homeowner Connect, which provides information for homeowners and facilitates interaction between homeowners and lenders.
Home Means Nevada does not provide homeowners with mortgage assistance, but Chambers said that those programs are intended to ease the complicated and lengthy process of foreclosures.
"The old process, it could take anywhere from six to nine months. So our whole goal is we want to put the resources in up front, so that as these things start to hit that we can make this a much shorter process, like a three to six month process, and, like I said, get homeowners guided to exactly where they need to be," said Chambers.
While Chambers has been focused on preparing for a potential surge in foreclosures when the federal moratorium expires, she and others, including Brad Spires, president of Nevada REALTORS, a trade association that advocates for private property rights, understand that the start of next month holds many unknowns.
"No one knows how many foreclosures there could be when eviction and foreclosure moratoriums are allowed to expire. Whatever the number, it will likely depend on what kind of federal and local relief programs benefiting struggling homeowners are put in place before then," Spires said in a statement.
Alongside the moratorium on foreclosures, the Federal Housing Authority also extended the deadline for single-family borrowers to request forbearance from their mortgage servicer to defer or reduce their mortgage payments for up to six months. Those agreements can then be extended for another six months, which means some Nevada homeowners may be using the programs offered by Home Means Nevada for months to come.
Chambers said that foreclosures have not stopped entirely under the federal moratorium because only single-family federally backed mortgages are protected. And she noted that those protections are also only afforded to occupied homes, so some foreclosure sales may proceed when the home is not owner-occupied.
The boost to homeowner resources has come amid a relatively small amount of other CARES Act spending on housing assistance for a state in desperate need of it. In November, Bankrate, a personal finance company and comparison service, rated Nevada as the second worst state in terms of housing hardship based on a combination of its high unemployment rate and high mortgage delinquency rate.
According to the most recent federal COVID-19 funding report, the state has allocated $30 million in CARES funding towards a statewide residential rental assistance program, and another $163,000 has been allocated towards a safe housing program for homeless families in Northern Nevada.
But as the economic effects of the pandemic persist, advocacy groups believe that more need to be done to help property owners. Spires said that the rental assistance programs in place have tedious application processes that leave tenants confused, and that those programs can leave landlords "out of luck" when tenants fail to apply, resulting in less funding going to landlords.
"We also believe that any action at the federal, state or local level must include relief that goes directly to mom-and-pop landlords, since the continuing eviction moratoriums have been devastating for many of them," said Spires.

On Monday, the Interim Finance Committee approved the allocation of $124 million in federal aid dollars for rental assistance, which the Nevada Housing Division expects will benefit up to 20,000 households.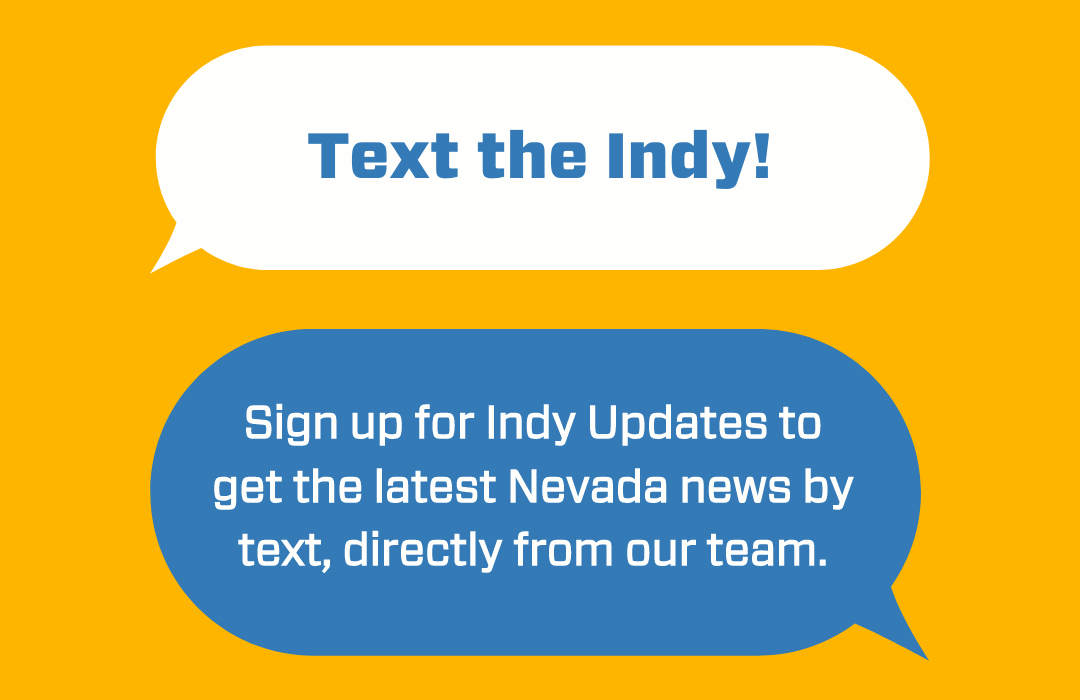 Featured Videos
Comment Policy (updated 4/20/2021): Please keep your comments civil. We reserve the right to delete comments or ban users who engage in personal attacks, use an excess of profanity, make verifiably false statements or are otherwise nasty. Comments that contain links must be approved by admin.