New coalition: Lawmakers must raise revenue for schools or new funding formula won't work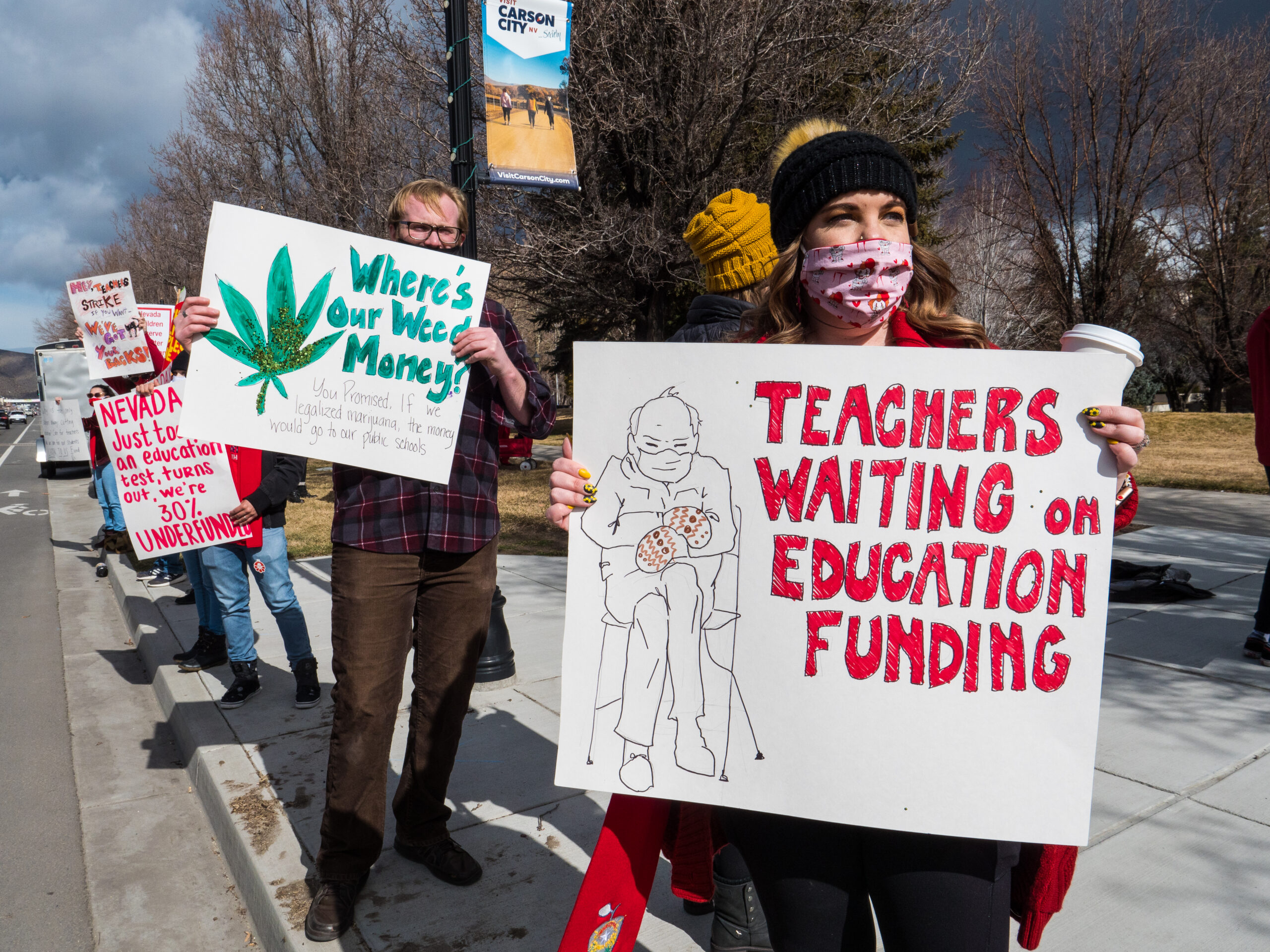 A coalition that includes teachers, school administrators and faith leaders is hoping to put pressure on lawmakers to increase taxes this session, saying that moving to a new education funding formula without additional revenue will do more harm than good to many students.
The Empower Nevada's Future campaign is kicking off with a petition to lawmakers and a billboard installed along the freeway from Reno to Carson City, within sight of legislators heading to the capital from the airport or their homes in Reno. The group also released an analysis in tandem with a virtual news conference Tuesday showing how the governor's plan to redistribute funds earmarked for students with higher needs — part of a long-awaited transition to a new funding formula — will dilute their impact.
"Though many expected some 'growing pains' in the transition, a complete lack of effort to begin fully [funding] the formula was not contemplated and cannot be accepted," said the analysis, issued by Educate Nevada Now, which has supported the modernization of how the state funds schools but also thinks the state should be spending thousands more dollars per student to reach levels experts deem "adequate."
Some legislative leaders have expressed support for discussing new revenue in the 2021 session, and several proposals to raise taxes on the mining industry are expected to come up, although none of the three options have been scheduled for a hearing.
Assembly Speaker Jason Frierson (D-Las Vegas) said in an interview on Tuesday that the Assembly does not plan to hold hearings on two tax-raising initiative petitions backed by the Clark County Education Association. Leadership, as well as the business community, had previously cast aspersions on those sales and gaming tax hikes; without any legislative action, they will go to a statewide vote in 2022.
"We don't know of anything specific, but we're looking forward to it," Educate Nevada Now spokeswoman Michelle Booth said about hearings on tax-raising measures. "Hopefully they're watching or they will be watching. Hopefully you all will be signing the pledge and hopefully this is the impetus to really put the pressure on."
On Wednesday, Frierson issued a statement to The Nevada Independent on calls for new revenue.
"Our state is in a crisis and we need to do everything we can to help Nevada families through it. As we laid out before session, all options need to be on the table," he said. "We continue to be actively engaged in discussions with stakeholders about revenue from mining and we have Assembly and Senate resolutions to consider. We may also explore closing other corporate tax loopholes. Of course, any revenue considerations require a 2/3 vote so we will proceed with that understanding."
Lawmakers are optimistic that federal funds through a COVID relief bill will soon head to Nevada to ease the painful elements of Gov. Steve Sisolak's recommended budget, which proposes funding 2 percent below what lawmakers approved in 2019. An early version of the bill in Congress shows Nevada state and local government agencies could get nearly $4 billion in relief — a number nearly equivalent to the state's entire general fund budget for a year.
But Amanda Morgan, executive director of Educate Nevada Now, cautioned that those funds might have significant strings attached that could preclude them from general use, and that they are needed to help students rebound from learning losses they have experienced during the pandemic.
"If we're over-relying on those funds just to fill budget holes, we're not going to be able to lift our students up the way that those dollars had really intended," she said.
One of the biggest problems identified in the analysis was that the governor's budget calls for categorical funding for programs such as Zoom and Victory schools to be redistributed across the entire student body. Currently, the state sends an infusion of extra dollars to schools with high concentrations of low-income and English learner students, but the new funding formula would send extra dollars to the school of any student in the state with those extra needs as a "weight," even if they were not enrolled in a designated Zoom or Victory school.
The change is aimed at helping funds reach a larger group of students. As it stands, only about one-third of the state's English learners and one-fifth of state's "at-risk" students attend schools that received the funding boost meant for such students.
But without additional funding overall, the amount of money making it to schools to meet those extra needs would be much diluted. Individual schools would then struggle to cobble together enough funding for support staff or wraparound services that they might have afforded when money was more concentrated toward Zoom or Victory schools.
"There might be some technical changes to ease in the transition," Morgan said. "I think ultimately what we're concerned about is we don't want just technical fixes. We want us to actually start moving towards adequate funding."
The group isn't endorsing any specific revenue proposals, although some members of the coalition offered suggestions. Rather, it is urging people to support the broad concept of more funding and the lawmakers who get behind the idea.
Mike Kazmierski, president and CEO of the Economic Development Authority of Western Nevada (EDAWN), said the quickest way to bring in new revenue would be to have property taxes reset upon sale. As it stands, property taxes in Nevada are based on the age of the home, rather than its market value, so older homes have lower rates than newer ones even if their value is essentially the same. Nevada is the only state that doesn't reset the tax when a home is sold.
"States did that because they understood that if property tax is a primary funding metric in your education system, by not doing that, you are drastically impacting the ability for a school to be adequately funded long term," he said.
He also responded to a criticism that members of both parties have shared — that it's not the right time to raise taxes because Nevadans and businesses are struggling during the pandemic.
"It takes a quality education system to really grow the economy for the long term," he said. "So there's never a good time, but from a business perspective, you're investing in the future just like you would invest in anything else."
Mike Kazmierski is a member of The Nevada Independent Advisory Council.
Riley Snyder contributed to this report.
Updated at 9:05 p.m. on Feb. 24, 2021, to add a comment from Assembly Speaker Jason Frierson.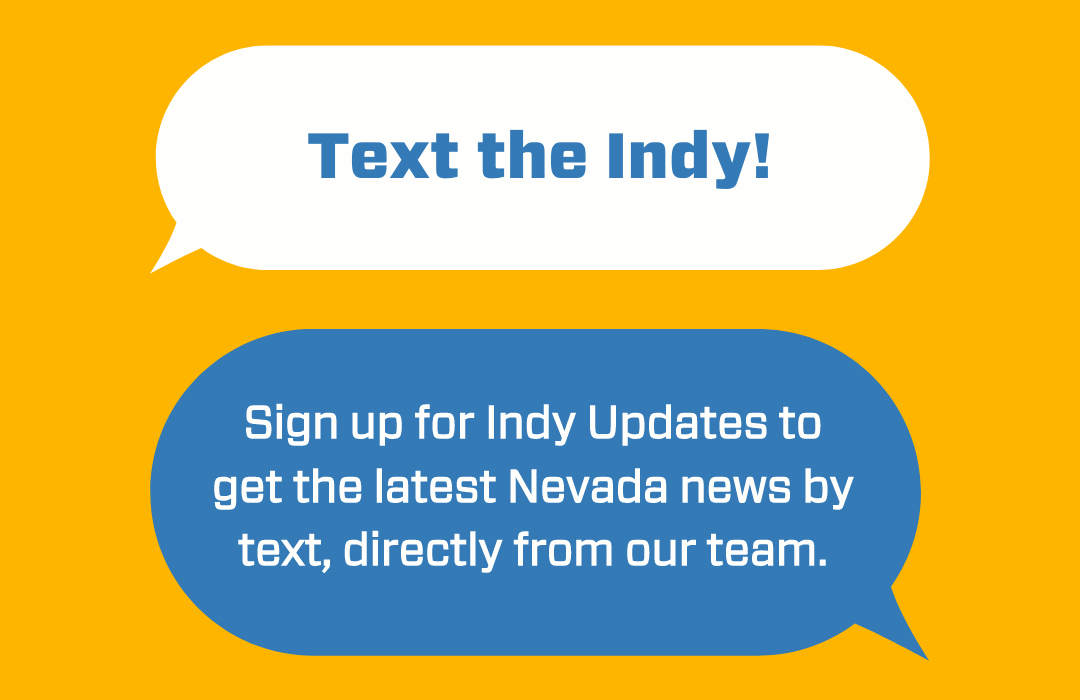 Featured Videos
Comment Policy (updated 4/20/2021): Please keep your comments civil. We reserve the right to delete comments or ban users who engage in personal attacks, use an excess of profanity, make verifiably false statements or are otherwise nasty. Comments that contain links must be approved by admin.