What's the dollar figure needed to overhaul the state's K-12 system? That's the big debate.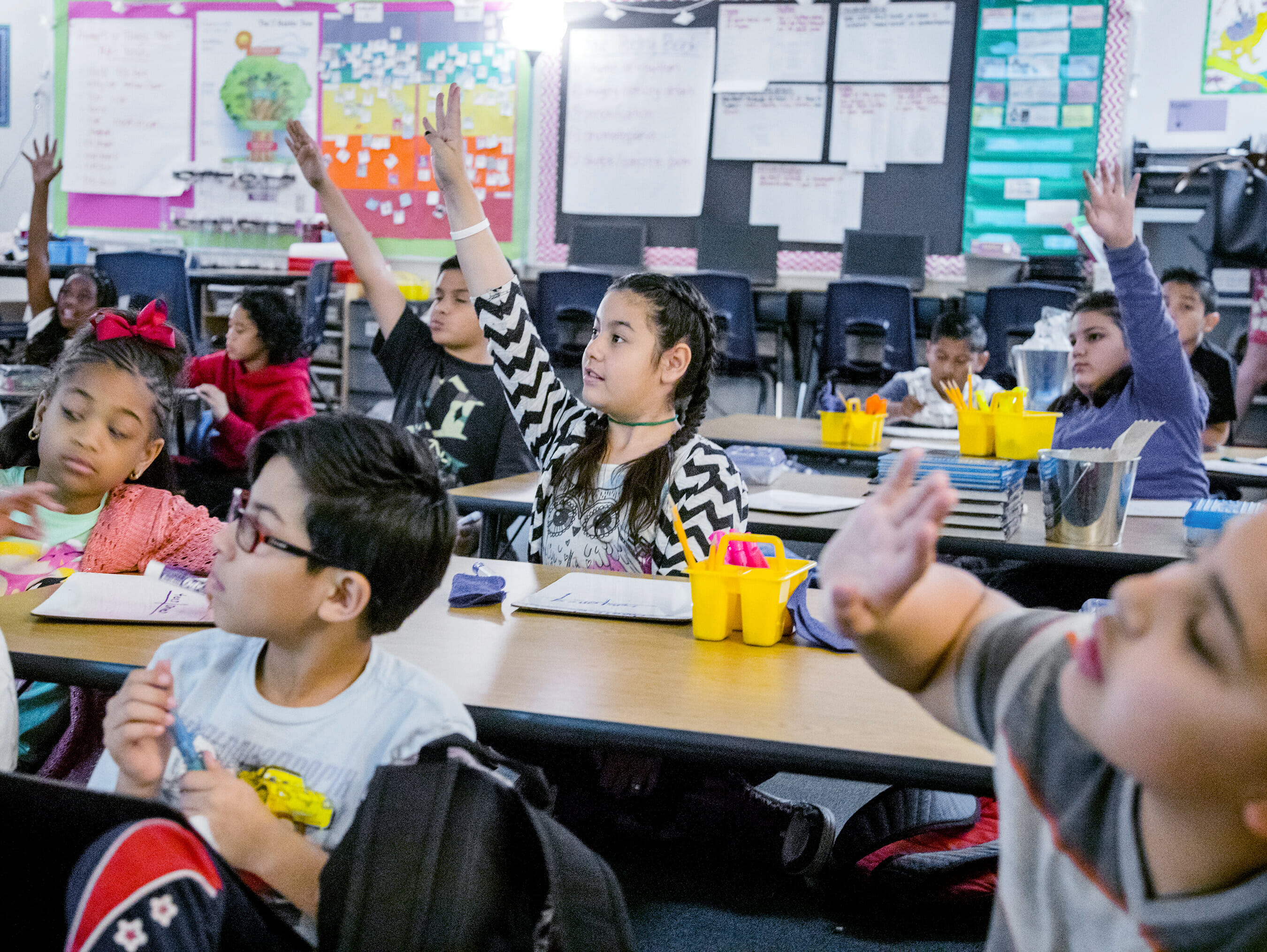 The Nevada education community is on the hunt for a magical number.
The mystery number — probably large and most likely unachievable all at once — is the dollar figure that could propel the state's long-struggling K-12 system to higher ground through better class sizes, resources and programs.
But this search won't end in a hefty check delivered to each school district with no strings attached. The education funding debate is just as much about the finance formula and classroom expectations as it is about the money. That was a key takeaway of a meeting last week that brought together the movers and shakers of Nevada's education world.
Linked by a video stream, the groups stationed in Carson City and Las Vegas examined a report detailing a potential way to revamp the Nevada Plan, the antiquated funding formula that distributes state dollars to school districts. It was the final meeting of the interim legislative committee on education.
If the nine and a half hour meeting is any indication, education funding stands to be a prominent issue in the 2019 Legislature.
Even so, Sen. Mo Denis, who heads the education committee, isn't ready to declare what the price tag of improving student achievement might be. He views it as a two-pronged process.
"It's not just about putting money," he said. The real question, he said, is "What is it that we should do and what does that cost?"
The numbers game
A 146-page report commissioned by the Legislature offers some insight. A study team comprised of two school finance consulting firms — Augenblick, Palaich and Associates and Picus Odden and Associates — as well as the Education Commission of the States examined what a new "student-centered funding system" in Nevada might look like.
As it stands now, the Nevada Plan doles out state education dollars based on factors such as demographics, outside local revenue and transportation costs. If a school district sits in a county that's able to raise more local revenue, it receives less in state funds. Critics say the complicated formula, created in 1967, fails to take into account the needs of today's students — for example, the large number of students learning English — or rising employee costs.
The funding formula's shortcomings haven't gone unnoticed. For years, the Silver State has placed at or near the bottom of national rankings tied to school finance. Education Week's annual "Quality Counts" report gave Nevada a D- in that category this year.
State Superintendent Steve Canavero said a new funding system should be designed around a learning environment for students. He said the state needs to "rethink the basic support guarantee from being a dollar amount to actually a guarantee from our state to kids about the conditions they get to learn in."
Think about it as a spreadsheet that lists costs for things such as student-to-teacher ratios, the number of instructional aides, supplies and technology. The ideal learning situation described in the spreadsheet would serve as the basis for determining base per-pupil funding.
So what might that base funding look like?
The draft of the Legislature-commissioned report gives two possibilities:
At least $5,988 per student: This figure is based on an examination of "successful schools" in Nevada. Canavero said the state is working to update that figure using 2017 data, meaning the dollar amount would most likely increase. This model is the more conservative approach given that the basic support guarantee for the 2018-2019 school year is an estimated average of

$5,967 per pupil

.

$9,238 per student: This figure comes from evidence-based research and the professional opinions of Nevada educators, both of which provided information about the resources needed to ensure students meet all state standards and expectations. Because this dollar amount is significantly higher than the current per-pupil funding, the report identifies it as a possible "target over time."
The report doesn't say how much either form of base funding would cost the state. But based on the most recent statewide enrollment — 473,647 students — the higher base funding may cost Nevada at least an additional $1.5 billion per year.
And that doesn't even factor in the long-desired "weights."
Weights funnel more state dollars to students with extra needs. The report suggests weights of .30 for students who come from low-income households; .50 for students learning English; and 1.1 for special-education students.
In practical terms, that means schools would receive an additional 30 percent of the base funding amount for children from low-income households — sometimes referred to as "at-risk students." If the state went with the larger base of $9,238, the weight would generate another $2,771 for at-risk students. The weight paired with the lower base amount would yield $1,796.
The suggested weight for students learning English would generate $2,994 or $4,619 depending on the base amount. Likewise, schools would receive either $6,587 or $10,162 for special-education students.
The report did not recommend a weight for gifted and talented students if the state chooses the higher base funding. The study team, however, suggested a weight that would equal roughly $300 per gifted student if the state's base funding remains lower.
Canavero has recommended moving forward with the "successful schools" model, which carries a lower base funding amount. He calls it a "pragmatic view."
"I believe it's a fantastic starting point," he said, noting that the base funding amount would probably end up being higher than $5,988 per student. "As you know, this is a budgetary conversation."
Other states that have transitioned to new funding models have started with a lower per-pupil amount but gradually increased that over time, he said. Still, Canavero emphasized that the money conversation must be aligned with classroom expectations.
The state has started down that path with categorical funds — a signature piece of Gov. Brian Sandoval's education reforms that pushed more money to the neediest students but also provided fairly clear instructions for how that money should be spent. For instance, Zoom Schools received money to help students learning English, and those funds could be applied to things such as pre-kindergarten, reading centers and summer academies.
Although categorical funds have been lauded for their success, education advocates have called for more resources to help all needy children — not just those who happen to attend schools designated to receive those extra dollars. The move to a new student-centered funding model, with weights, would accomplish that goal.
Amanda Morgan, legal director of Educate Nevada Now, said the recent funding conversations have left her feeling hopeful, but she'd like to see the state adopt the higher base funding recommendation.
"As we move toward full funding, that can be a stepping stone, but it can't be the end game," she said, referring to the lower base amount. "It's simply not enough resources."
Any future legislation should include language promising "phased-in funding" to ensure the state heads in that direction, she said.
A union's proposal
The untold years it will take to transition to a new funding system — with larger dollars streams — has prompted the Clark County Education Association to offer another suggestion. The teachers' union recently released a white paper detailing its own plan to inject more money into the cash-strapped Clark County School District.
The crux of the plan relies on an idea the union floated earlier this year — letting local entities raise their own additional revenue for schools.
"The state could pass a law authorizing the county to raise a combination of revenue sources to a certain limit upon the authorization of the County Commission, voters, or both," according to the union's policy paper.
If counties were given that opportunity, the Legislature must ensure that any extra revenue wouldn't penalize the school district in terms of state funding, said John Vellardita, executive director of CCEA. Under the Nevada Plan, the state contribution to school districts decreases if their local revenue increases.
The union also put a price tag on how much it thinks the Clark County School District needs to fully fund weights for English language learners, at-risk students, special-education students and smaller class sizes — an additional $408.2 million per year.
Vellardita said CCEA estimates that the Nevada Plan revamp, as outlined in the draft report commissioned by the Legislature, could cost upward of $3 billion per year. The union came up with that figure by multiplying the base funding by the number of students statewide and then adding the cost of the weights for each student subgroup.
The blunt union boss, known for often forging his own path in state politics, put it this way: "That's dead on arrival."
Vellardita doesn't object to a new education funding formula, but he considers the CCEA plan an interim fix as the state works toward an updated finance system that pumps out more revenue. The union also envisions new local revenue going directly to schools, where it can be put toward proven intervention strategies to help students.
"We need funding now," he said. "We need to do an overhaul of the system, but the reality of Nevada politics suggests how can you do both? So that's what is behind this paper."
Even if the Legislature did grant local entities the ability to raise their own revenue for schools, questions remain: Would the County Commission make that decision? Or would it involve a ballot measure as well? And if it involves voter input, who'd pay for the campaign?
It's also unclear how long it may take to drum up that local revenue.
"It's not something that is like years out, but neither is it a lightswitch," Vellardita said.
The union's proposal hasn't earned immediate praise from other education officials.
Chris Daly, who oversees government relations for the Nevada State Education Association, said it appears to be another example of CCEA adopting a "lone-wolf mentality."
CCEA severed its relationship with the statewide union this spring, prompting NSEA to form a new local affiliate.
"We work in partnership and in coalition with other education stakeholders to try and improve the quality of education for all Nevada students," Daly said. "CCEA is just on their own."
Daly didn't outright pan the idea of local funding, but he said NSEA prefers to see a statewide solution — not just something that caters to Clark County. He worries CCEA's proposal could lead to inequities between school districts given rural areas' limited abilities to raise revenue.
Deanna Wright, president of the Clark County School Board of Trustees, echoed those equity concerns. She favors a more collaborative approach to the funding problem.
"I think it's important for everybody to get in a room together and talk," she said. "It seems like everybody's on their own island doing this work. Why are we having to duplicate that work three and four and five times?"
Canavero, the state's top education official, said he hasn't seen the union's white paper but would be willing to entertain the conversation about local revenue opportunities. A conversation, he said, would allow "concerns to be raised" and evaluated.
Sen. Denis, who intends to carry a bill that would overhaul the Nevada Plan, said he's undecided about CCEA's local revenue suggestion.
"I haven't really had a chance to digest what they're proposing," he said. "I don't want to say one way or another. It could be a great idea, and I just don't know for sure how that would work yet."
Disclosure: NSEA has donated to The Nevada Independent. You can see a full list of donors here.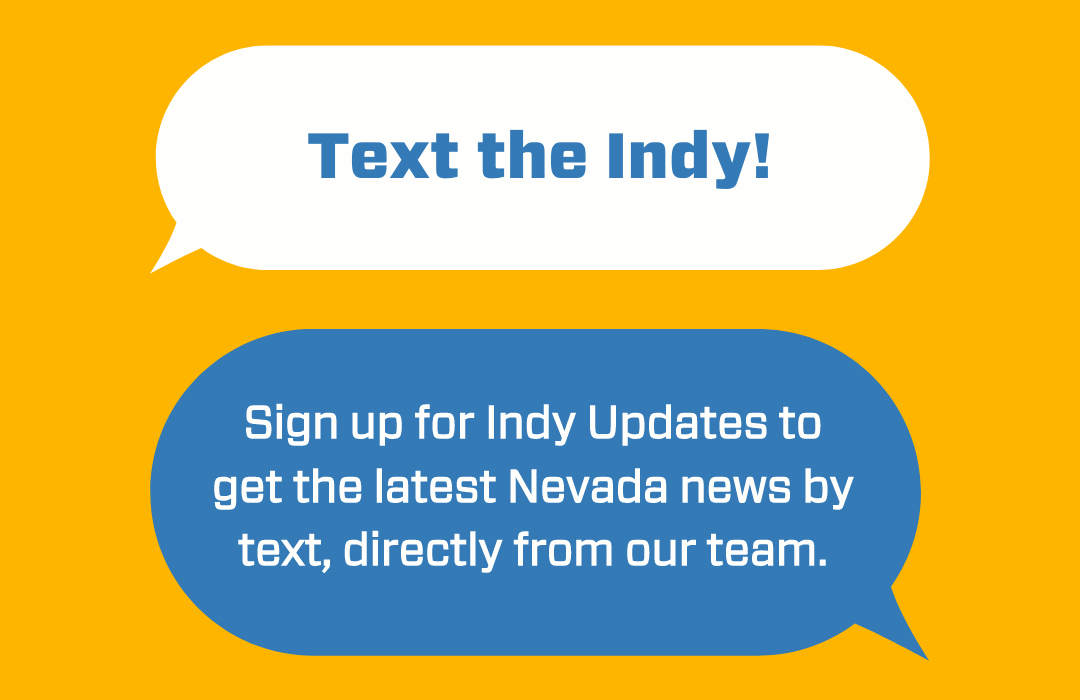 Featured Videos
Comment Policy (updated 4/20/2021): Please keep your comments civil. We reserve the right to delete comments or ban users who engage in personal attacks, use an excess of profanity, make verifiably false statements or are otherwise nasty. Comments that contain links must be approved by admin.