Oakland mayor undaunted in quest to keep A's as Vegas relocation advances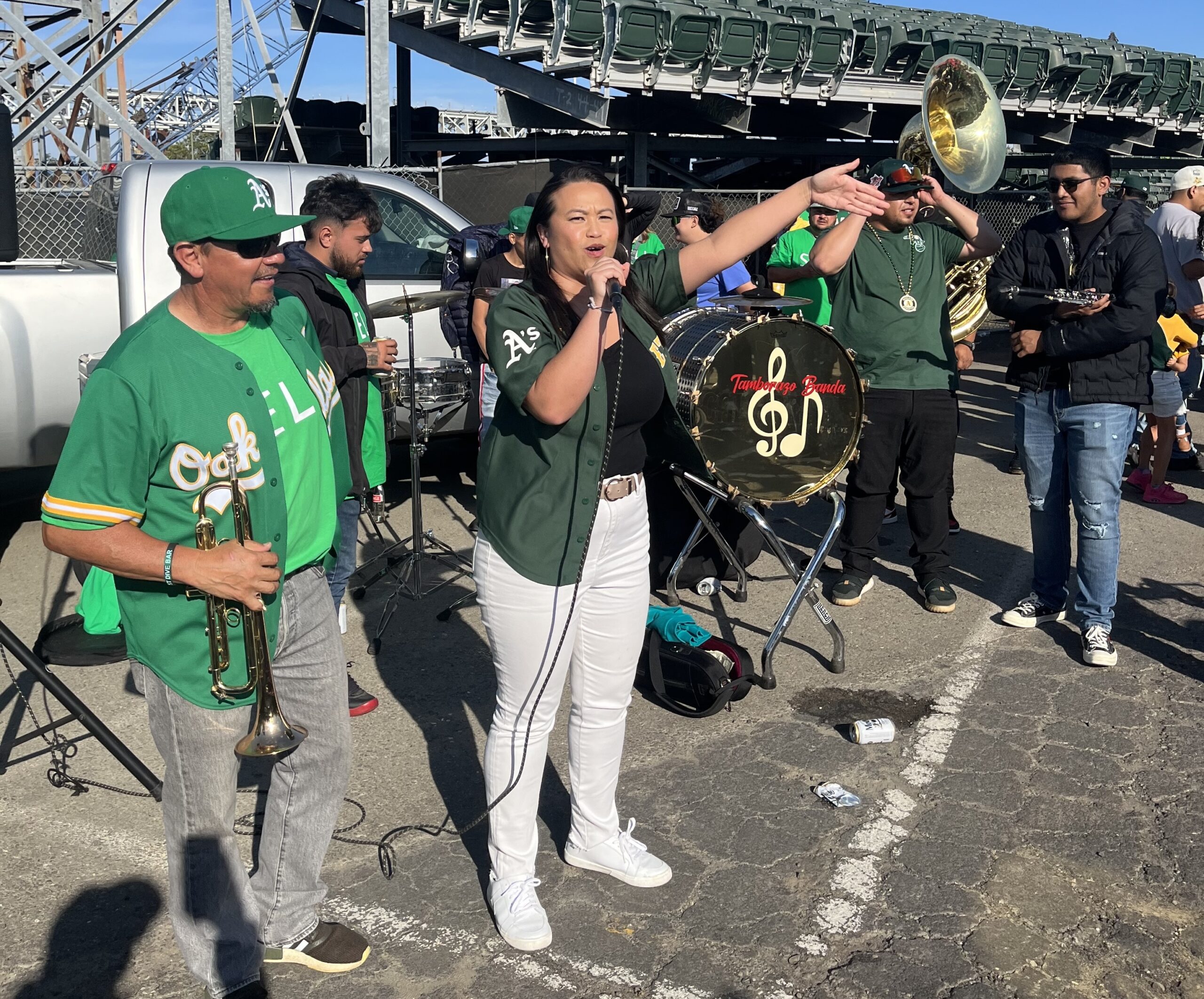 Despite all signs pointing toward the Oakland A's relocating to Las Vegas, Oakland Mayor Sheng Thao hasn't given up the fight to keep the Major League Baseball team that has called the Bay Area home since 1968.
Giving up is not how she has lived her life and not what she wants for her city.
Oakland is "a community where we fight for what we believe in and we fight for our values, and it's damn well sure we're going to fight for our team," said Thao, 38, who became Oakland's mayor in January and took over the city's 10-year effort to replace the aging Oakland Coliseum, the team's home ballpark.
But that quest, in which the team stated its intention to vacate the crumbling, 57-year-old stadium that Major League Baseball deemed unsuitable, seemed to end in late April.
The A's announced a binding agreement on a future ballpark site in Las Vegas, just west of the Las Vegas Strip. Despite moving planned locations, Nevada lawmakers passed legislation in a June special session that would provide the team up to $380 million in public financing to help construct a $1.5 billion Las Vegas stadium.
Oakland's effort appeared dead in the water.
But Thao — a Hmong refugee from Laos who grew up in poverty, put herself through college, became a legislative aide and chief of staff to a city council member, and won a term on the council before voters elevated her to mayor last fall — said the word "quit" isn't in her vocabulary.
That's one reason she traveled last month to Seattle for a meeting with Major League Baseball (MLB) Commissioner Rob Manfred to clear up any misconceptions about the city's efforts for a proposed stadium in Oakland. It's also why she supports recent fan-driven efforts to try and keep the team in Oakland.
"It's not just business. It's very personal to the generations of families connected to the Oakland A's," Thao said during a half-hour interview with The Nevada Independent last week.
"What you're seeing isn't noise. It's what we believe in," she said. "It's beautiful, it's electrifying and we're not going to give up without a fight."
Thao did say that nothing has changed since her much-publicized meeting with Manfred. She said her staff continues to talk with A's representatives, but there is not a lot to discuss.
She said the purpose of the meeting was to show the commissioner (who in June had said the city "never got to a point where they had a plan to build a stadium at any site"), and baseball's 29 other team owners, that the city had serious, documented plans on how to keep the A's in Oakland through a 35,000-seat waterfront ballpark on 55 acres on the Howard Terminal in the Port of Oakland.
She said the terminal site has support from Oakland's state representatives in Sacramento and the area's congressional delegation. She said California Gov. Gavin Newsom was also supportive of the site, which included a proposed $425 million public financing component.
Thao provided binders for Manfred and the MLB owners with more than 300 pages outlining multiple plans for the development of the entire site, including the baseball stadium. The documents can be found on the Howard Terminal website.
Still, she said the A's had rejected multiple offers from the city. Oakland can use that public funding for other projects involving any redevelopment of the port area.
"That money is tied to public use around the Howard Terminal, whether or not we have a stadium or the Oakland A's," Thao said.
MLB has created a three-owner relocation committee — headed by Milwaukee Brewers Chairman Mark Attanasio along with Kansas City Royals CEO John Sherman and Philadelphia Phillies CEO John Middleton — to consider the A's potential move to Las Vegas.
The decision has to be made by the first of the year and requires approval from 75 percent of team owners.
A representative from MLB declined to comment on the relocation process.
Thao said she hasn't spoken to the MLB committee members nor does she know if they reviewed the documents the city provided.
"If you're going to make a financial decision, you should be comprehensive in your research," Thao said. "I am hopeful and I'm sure that many of the owners have reviewed [the documents] because this is also impactful for them as well."
Negotiations dropped
Thao did not have much input on the A's stadium talks before becoming mayor, in large part because California's open government laws limit the number of city council members who can discuss policy issues outside of public meetings.
She first met A's owner John Fisher and team president Dave Kaval on Feb. 6, about a month after taking office. The city proposed bringing in a mediator — a former chief of staff to three San Francisco mayors — to help resolve the outstanding issues. Thao said that person was chosen because of his experience and long relationship with the Fisher family.
She also said Fisher asked her not to contact Manfred "until we had something to propose."
Thao said she thought multiple weeks of discussions with the mediator were productive, but she also came to realize the A's were "leveraging Vegas versus Oakland and Oakland versus Vegas. I was very clear with John Fisher and the A's why I was OK with bringing in a neutral third party to help us cross the finish line."
Kaval told Thao on April 19 the team was focusing efforts on moving to Las Vegas — the same day news broke of the team's desire to relocate.
"He said he wanted to give me a heads up because he had told the media [about the Las Vegas deal]," Thao said. "A couple of hours later, John Fisher called himself saying that he's going to completely focus on Las Vegas."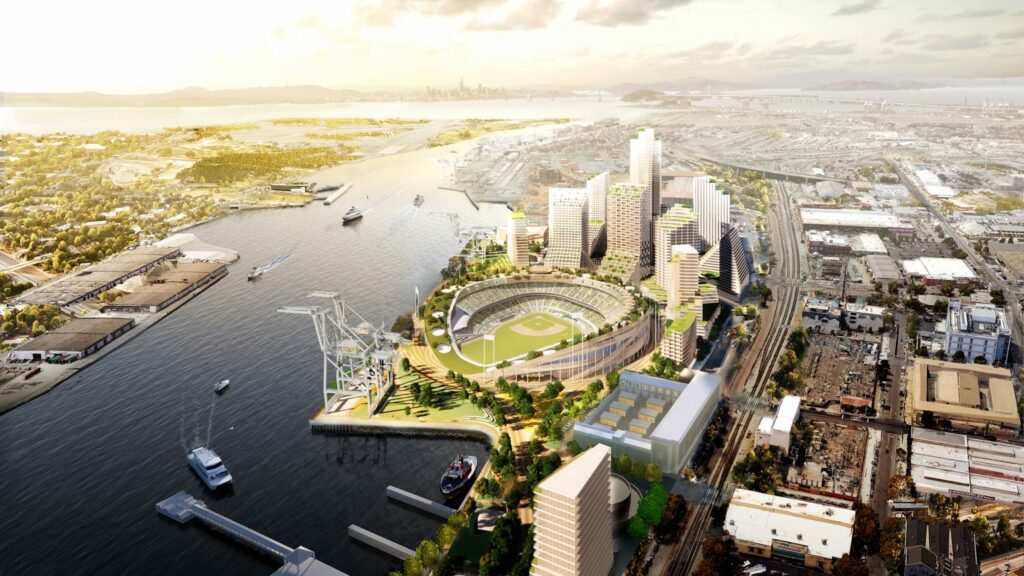 More steps need
Thao said she is still optimistic about keeping the team in Oakland.
Construction on the proposed Las Vegas site, including demolition of the Tropicana, is on hold until MLB owners formally approve the relocation. Last week, executives with the real estate investment trust that owns the Tropicana site expressed concerns about the team's timeline to develop the stadium ahead of the 2028 season.
Fisher and the team are also responsible for more than $1.1 billion in stadium costs, but the team has not said how it will come up with those funds.
The A's design director told the Las Vegas Review-Journal that stadium renderings the team released on May 26, the day that language for the stadium funding bill dropped in the Legislature, were no longer valid and new designs were being created. He also said a design firm wouldn't be chosen until November.
The A's said the team has hired three firms — Gensler, Bjarke Ingels Group and HNTB of Las Vegas — for the stadium's initial design. Gensler created the initial stadium renderings.
"By enlisting the collective creativity of three world-class architectural firms, the collaboration process can potentially create an even more exciting end result," the team said in an emailed statement. "At the conclusion of this phase, we will then select one firm or group to move our project forward. These visionary architects will help us create an unparalleled atmosphere for our fans, players, and all who visit our ballpark on the Las Vegas Strip."
Thao acknowledged she hasn't visited Las Vegas since 2019, and that was only to change planes. She hasn't seen the Tropicana location but said she's committed to fighting to keep the A's in Oakland.
"I will continue to keep fighting until there are shovels in the ground [in Las Vegas]," Thao said. "The funny thing about a window of opportunity is that it just takes the right person to open it."
The Nevada Independent is raising $200,000 by Dec. 31 to support coverage of the 2024 election.
Tax-deductible donations from readers like you fund this critical work.
If you give today,your donation will be matched dollar-for-dollar.
Give + Get Matched
Featured Videos