Nevada State Senator, Marilyn Dondero Loop, arrives at the Legislature on the first day of the 31st Special Session in Carson City on Wednesday, July 8, 2020. (David Calvert/The Nevada Independent)
Old arguments emerge once more as lawmakers resurrect measure to pull regents from the state Constitution
April 12th, 2021 - 9:30am
In the aftermath of the narrow failure of Question 1 last year, an effort to amend the Board of Regents out of the state Constitution, legislators defended a second bite at the apple last Tuesday as they presented the near-identical SJR7.
"[SJR7] removes the Board of Regents from the Nevada constitution, but does not substantively change any higher education policy or procedure," Sen. Marilyn Dondero Loop (D-Las Vegas), one of SJR7's cosponsors, said. "It simply puts the Board of Regents and the Nevada System of Higher Education, on par with every other governing board and state agency created pursuant to statute."
Almost as soon as the dust had settled on Question 1, proponents of the change had zeroed in on a likely cause for the failure: the language was too complicated for thousands of voters to understand what they were voting on.
"In our post-election voting and analysis of the ballot measure, it's interesting to note there is just significant — not only polling but statistical evidence — that the voters did not understand this question," Warren Hardy, a former Republican state senator, now lobbyist, said as he testified in favor of the resolution. "A full 60,000 fewer voters voted on Question 1 than voted on Question 2. They did not understand the question, and so a lot of that blame goes to us for not being clear enough on what it was intended and what we wanted."
As a result, gone is a provision that would have enshrined a "reasonable protection of individual academic freedom" for university employees. In its place is language that, proponents said, will provide a clearer picture to voters of precisely what changes are being proposed.
Also included is a newly added biennial legislative audit of the higher education system, a provision driven by post-election polling conducted by the pro-Question 1 campaign, according to Hardy.
However, the core of Question 1 remains, including an outright repeal of Section 7 of Article 11 of the Constitution — which establishes the elections and duties of the regents — and the removal of references to the regents in other sections of the Constitution.
As a result, many of the arguments for and against the proposal have remained unchanged.
Proponents continued to argue that the inclusion of regents in the Constitution as written is an outdated and archaic quirk of the document's drafting that has only served to create an accidental "fourth branch of government." As a consequence, they argued, the regents have historically used that status as a legal shield from Legislative oversight, and the enshrinement of the board in statute rather than in the Constitution would provide greater mechanisms for accountability. 
Opponents, namely members of the Board of Regents, have argued that the measure does little to address higher education policy issues, with Regents Chair Mark Doubrava testifying Tuesday that SJR7 amounted to a "significant distraction from our core mission."
And though Doubrava and other opponents have given deference to the Legislature's ability to raise the issue so soon after its failure, they have still seized on the timing of SJR7 as a rejection of the will of the people.
"The constitutional amendments presented by Question 1 sought to change 156 years of Nevada history," Doubrava said. "People in Nevada rejected those changes. This occurred only four months ago. Our democracy mandates that the collective wisdom of the voters be respected."
Proponents have countered that the extremely narrow margin — just .3 percentage points, or 3,877 votes — has suggested that voters could just have easily passed the measure in a non-pandemic electoral environment.
In either case, it will be years before the measure returns to the ballot, if at all. As a constitutional amendment, SJR7 must be passed by the Legislature this session (it passed out of its first committee on Thursday) and the next before it could head to voters in 2024.
Please join us for
IndieTalks: The rise of nonpartisans in Nevada
Tuesday | May 25, 2021 | 5:00 p.m.
Details & RSVP
Thank you to our sponsors: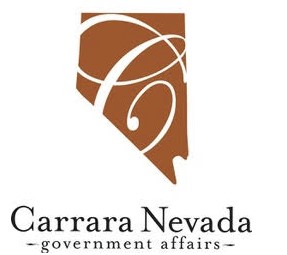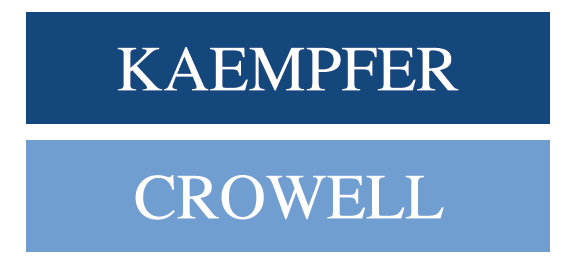 Comment Policy (updated 4/20/2021): Please keep your comments civil. We reserve the right to delete comments or ban users who engage in personal attacks, use an excess of profanity, make verifiably false statements or are otherwise nasty. Comments that contain links must be approved by admin.