How a multi-year push to remove the Board of Regents from the state Constitution failed at the ballot box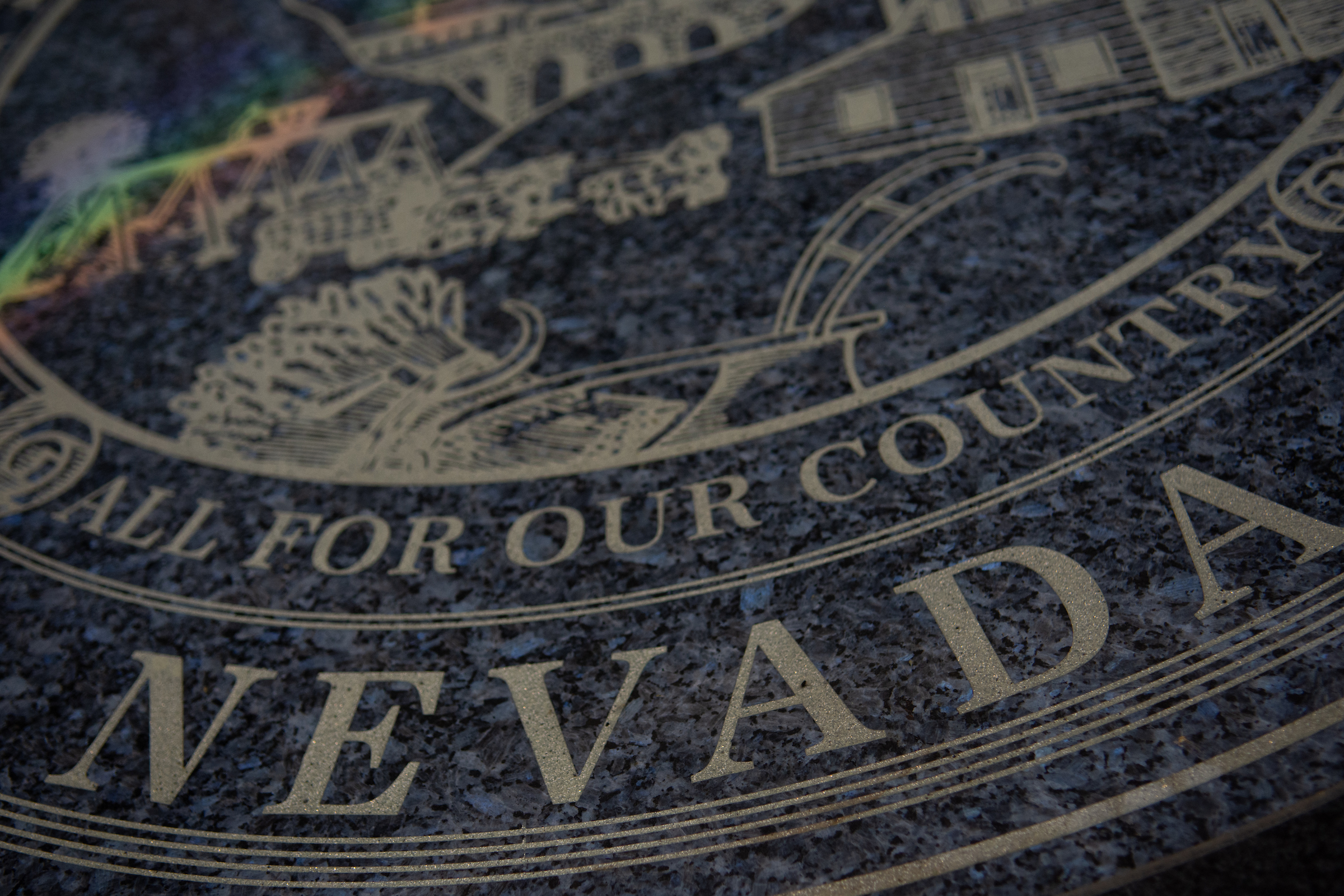 For nearly four years, a coalition of legislators, higher education advocates, faculty, students, business leaders, liberals and conservatives worked to propose and pass a measure that would become Question 1 — a statewide ballot measure that, if passed, would have removed the Board of Regents from the Nevada Constitution.
It was the result of the long-simmering tension between lawmakers and leaders of the state's higher education system, one fueled by decades of mutual distrust and resentment over isolated incidents as well as long-running disputes centered on issues of transparency, oversight and accountability.
Though those within the higher education system, most notably regents and former Chancellor Thom Reilly, chafed at the question as legislative overreach, no coordinated effort to defeat it was ever mounted and nearly $1 million was ultimately raised in its favor. Those involved — both for and against — generally expected Question 1 to pass.
It came as something of a shock, then, when early Election Day returns showed Question 1 failing, driven mostly by a near 2-to-1 ratio of "No" votes in the state's rural counties and in Washoe County. Eventual returns from Clark County buoyed the "Yes" vote by early Wednesday morning, but they still left a roughly 31,000 vote mountain to climb in late-counted mail-in votes and provisional ballots.
After 12 days of vote-counting, it was clear that Question 1 had failed. It ultimately was rejected by voters by just 3,877 votes.
Backed by a substantial amount of campaign money, a diverse coalition and without organized opposition, why did it fail?
In interviews with The Nevada Independent, those involved with campaigns for and against the measure and members of the state's higher education system pointed to one factor above all others: Question 1 was confusing.
A densely worded, deeply technical question on one of the state's more archaic, little-known and little-understood boards, Question 1's ultimate impact on the Constitution was not immediately clear to voters armed only with the language of the question and the voter guide description.
Internal polling and post-election metrics from the Yes on Question 1 campaign showed a measurable favorability difference between voters who mailed ballots or early-voted before Question 1's advertising campaign began and those who voted after.
Andrew Woods, who managed the Yes on Question 1 campaign, said that the question fared worst among those who returned their ballots earliest — a time when no or little advertising on the question had been on-air.
But, he said, even in areas where the ballot question performed poorly, such as Washoe and the rural counties, the margin improved noticeably among late-deciders and provisional ballots.
"Our message was good," Woods said. "It's just we didn't get up early enough. We missed a lot of early votes in mail-in, which we saw was close to 50 percent, almost... a lot of people I think mailed ballots early, they made up their mind early, and all they had to go on was the voter guide."
Another metric that suggests Question 1 was confusing: more voters chose to skip it than any other ballot question.
Such end-of-ballot dropoff is not unusual. Most election cycles will see the last item on the ballot — usually a ballot question — receive far fewer votes than the races at the top. And the 2020 ballot included dozens of state-level judicial elections that vastly expanded the physical size of the ballot, including up to two full pages in Clark County.
Still, 10.6 percent of ballots did not record a vote on Question 1, compared to a 6.4 percent dropoff for Question 2, which codified same-sex marriage in the state Constitution.
"So voters must have known enough about what was on the ballot to have made their way past those judicial races and still made it to, say, at least Question 2, and vote one way or the other on it," Woods said.
For Elliot Anderson, a former state Assemblyman who drafted the resolution that would become Question 1 during his time in the Legislature, the sheer strangeness of 2020 and the resulting effects on the campaign — a limitation on fundraising, a pause on campaigning, a delay on the airwaves and more — has made moot any "grand lesson" about Question 1 and the way voters may have reacted to it.
"I would caution anyone into trying to take too many lessons from all this in terms of, was there this grand intent from the electorate? I don't think so," Anderson said. "I think the electorate was probably just mostly confused about what this did."
Still, Anderson said it would have been difficult, if not impossible, to word Question 1 in a way that would have been less confusing for voters without any prior knowledge of the governance of the state's higher education system.
"You're talking about overlapping statutory and constitutional provisions; you're talking about 156 years of history; you're talking about decades and decades of different scandals and court cases," Anderson said. "How can I say, 'remove the regents out of the Constitution' without saying remove the regents? It's not just saying, 'do you like solar power or do you like voting rights?'"
Regent Jason Geddes, a longtime regent and vocal critic of Question 1, agreed that voters "struggled to understand what the implications were," but added that some voters may have been turned off by the possibility that Question 1 could have led to appointed, rather than elected, regents.
"I think that Nevada citizens will— have always been resistant to taking away the right to vote for their representatives," Geddes said.
Geddes' argument was one often discussed in the context of Question 1 — but never in direct relation to the question itself, which did not deal with the election of the board.
Anderson has been dismissive of any such concerns, though, having worked to quash a legislative effort that would have reduced the number of regents and created a mixed appointed-elected board. He says it is a "separate question," and that there are those opposed to Question 1 — most notably former Chancellor Thom Reilly — who did favor a mixed appointed-elected board.
What was not a likely driver of the result on Question 1 — despite county-by-county results that saw Clark County embrace the question and the rest of the state reject it — were any lingering regional splits on the issue of overseeing higher education. Nevada has long been characterized by a North-South divide, and the history of its higher education system — where the "rebels" of UNLV only secured autonomy from UNR in 1968 — is no exception.
But those involved with the Question 1 campaigns say they saw no regional split in and among the groups or people involved with its drafting, whether legislators who voted for it or faculty, students, administrators or politicians who ultimately sided one way or the other.
"We didn't have a partisan problem, when people got our message," Anderson said. "And we didn't have a regional problem in Washoe, when people got our message. If you look at the way that the late breaking votes went, including in Washoe County, for your same-day registrants, you know, people who got more exposure to our message, we wouldn't have seen a regional problem."
What happens next
The failure of Question 1 will mean little in the short term, with the status quo — a Board of Regents enshrined in the Nevada Constitution — preserved until another constitutional amendment can be proposed.
But the failure comes at a key crossroads for both the state's higher education system and the Legislature, which will meet early next year to make hard choices about the state's financial future.
After the pandemic-driven shutdowns of the spring crushed state revenues, lawmakers cut more than $1.2 billion from the state's budget during a special session this summer, including more than $135 million from the Nevada System of Higher Education's budget.
Now, as the pandemic drags on and complicates Nevada's economic recovery, the outlook for the next fiscal biennium is no less bleak than it was over the summer. Gov. Steve Sisolak asked state agencies this month to prepare for budget reductions of 12 percent for 2021-2023, and regents have already begun exploring possibilities for additional operational cuts.
For Anderson, the lack of any meaningful oversight mechanism outside the power of the purse has left the Legislature in a "vacuum" that lacks the legal and legislative tools that have kept other state agencies in check.
"I think that there really isn't any good, clean, elegant way for the Legislature to hold the Board of Regents accountable," Anderson said. "And so it's essentially voters-or-bust right now."
Still, Anderson, who left the Legislature following the 2017 session, said he hopes the tight margin on Question 1 "puts them on better behavior."
"Although we lost, there were a substantial amount of people who also voted for this as well. This wasn't like a 70-30 result, it was a very close result," Anderson said. "So if I were the Board of Regents, I would be uncharacteristically accountable."
Geddes, speaking from his own experience as a regent, countered that the board has asked what more the Legislature wants, and has received few clear answers in return.
"The question that we posed last two sessions was, what more do you want? What does accountability mean to you? What specific things do you want as an outcome? And really, in the conversations, it was, 'we'll wait for Q1 to pass and then we'll have a discussion as to what that means,'" Geddes said. "So I'm hoping, I mean, I know it failed, but I'm hoping that we can have the discussion as to what that means."
Chancellor Melody Rose — a longtime Oregon educator and administrator who stepped into the system's top job this summer — said in a statement to The Nevada Independent that she is "dedicated to building relationships with all stakeholders."
"While the ballot measure narrowly failed, some of the concerns driving the measure remain. Already I am meeting with Question 1 sponsors to listen to their concerns and suggestions. I am also meeting with legislators in an effort to improve NSHE's transparency and accountability," Rose said. "NSHE continues to make progress in this regard, but our work is never done as we strive to meet the higher education needs of all Nevadans."
The Nevada Independent is raising $200,000 by Dec. 31 to support coverage of the 2024 election.
Tax-deductible donations from readers like you fund this critical work.
If you give today,your donation will be matched dollar-for-dollar.
Give + Get Matched
Featured Videos