On heels of prolonged death penalty case, lawmakers want to reconsider a ban on capital punishment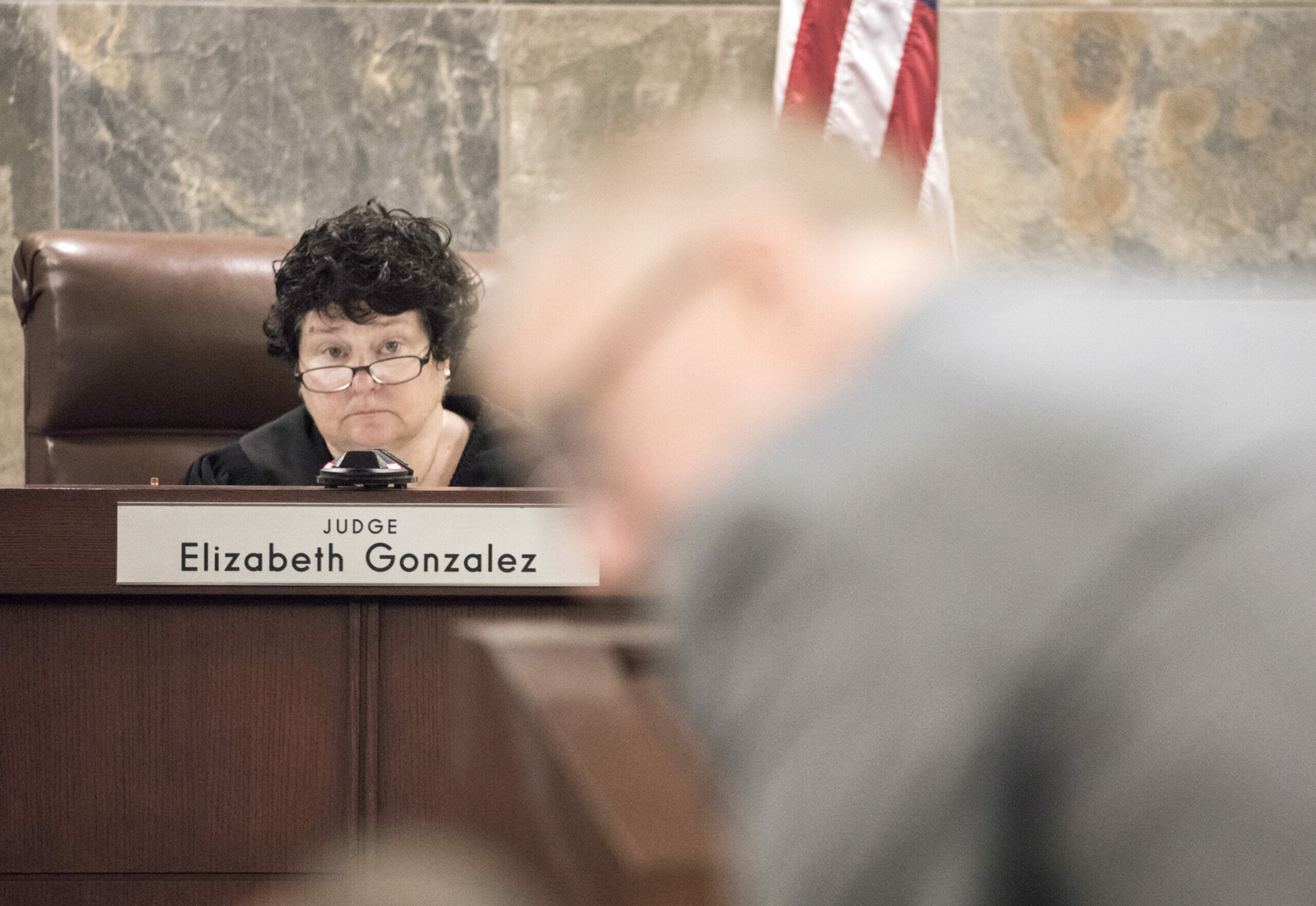 Two years after a wrenching hearing on a possible death penalty ban, and just weeks after an inmate who was stymied in his quest to die at the hands of the state took his own life, Nevada lawmakers are once again grappling with ending capital punishment.
Democratic Assemblyman Ozzie Fumo and Democratic state Sen. James Ohrenschall are sponsoring AB149, which seeks to abolish the death penalty, and the Senate introduced a second such bill from the pair — SB246, which strikes language allowing the death penalty for first-degree murder — on Friday.
Nevada has not executed someone since 2006, even though there are 77 people on death row, largely because condemned inmates are entitled to what often becomes decades of appeals.
"We need to get that conversation started," said Fumo, a criminal defense attorney. "There's a misconception out there about what the death penalty means. I think most people in favor of it think when you get the death penalty, you're executed within a year. And when they find out that Nevada just doesn't do it, they change."
The bills come against the backdrop of the case of Scott Dozier, who was convicted of two murders in the early 2000s and later opted to give up any further appeals of his death sentence. He was twice scheduled for execution and it was twice postponed over legal issues — first over concern about the humaneness of an untried lethal injection combination and later when drugmaker Alvogen objected to its product being used to kill someone.
Dozier, who had expressed his desire to die since 2016, died by an apparent suicide at Ely State Prison in early January.
"This is, on paper, an execution that should have happened," Ohrenschall said. "A willing inmate who wanted to be executed, we had a director who said he would get the chemicals, the cocktail he needed to concoct a lethal injection, and it wasn't able to happen. So I think that it all should work together to create a stronger argument."
Some of the state's supply of lethal injection drugs meant for Dozier has already started expiring, with several packages of the painkiller fentanyl and the paralytic cisatracurium past their expiration dates and others going bad this spring and summer. Pharmaceutical companies' unwillingness to supply such drugs for lethal injection would complicate the state's ability to carry out an execution.
Another change in the calculus is that Democratic Gov. Steve Sisolak holds veto power. Former Republican Gov. Brian Sandoval was supportive of the death penalty, while Sisolak has expressed opposition: He said in the campaign that capital punishment should be reserved only for the worst of the worst, and said in a January IndyTalks forum that he opposed the death penalty.
He's not making any commitments on what will come out of this year's discussion, though.
"As is the case with all other bills going through the legislative process, the governor looks forward to reviewing this legislation," his spokeswoman, Helen Kalla, said in a statement.
Opponents have a long list of reasons for the ultimate punishment to go, including those underscored by the Dozier case. The high stakes of the penalty demand extra state resources to handle appeals and drug company fights that took place over the past two years, for example.
Fumo also thinks the existing system is stacked in favor of giving a defendant the death penalty, even when the person is more likely to die in prison before exhausting their appeals.
"We don't even allow a jury to be chosen unless they say 'I can give the death penalty.' We're already pre-deciding what  is going to happen," he said. "If a jury was actually fair, and we had people on the jury who say 'yes I could give it,' 'no I can't,' and let that jury decide, we'd have a more fair process."
But even though Democrats have expanded their power since the discussion came up in 2017, the bill's passage is far from certain. Death penalty supporters have potent emotional arguments on their side, including recent crimes that shook the community.
"We just had a guy up here in Northern Nevada kill four people. He's 20 years old or 19 or something like that. Obviously if there's anyone who deserves the death penalty it was this home invader who murdered for no reason," said Republican Assembly leader Jim Wheeler. "Do we want to keep this guy in jail for the next 65 years, at $20,000 a year? Think about it."
Wheeler said his caucus hasn't come up unified position on the death penalty question, and neither bill has been scheduled for a hearing.
But Wheeler believes that Nevada's recent experience with a near-execution will force the issue among legislators this year. Last session, a death penalty ban never came up for a committee vote, much less one on the Senate or Assembly floor.
"The Dozier episode will actually lead to some kind of resolution on what to do about it," he predicted.
The Nevada Independent is raising $200,000 by Dec. 31 to support coverage of the 2024 election.
Tax-deductible donations from readers like you fund this critical work.
If you give today,your donation will be matched dollar-for-dollar.
Give + Get Matched
Featured Videos