Police say they're losing battle against massage parlors that are fronts for illegal prostitution, ask for stronger law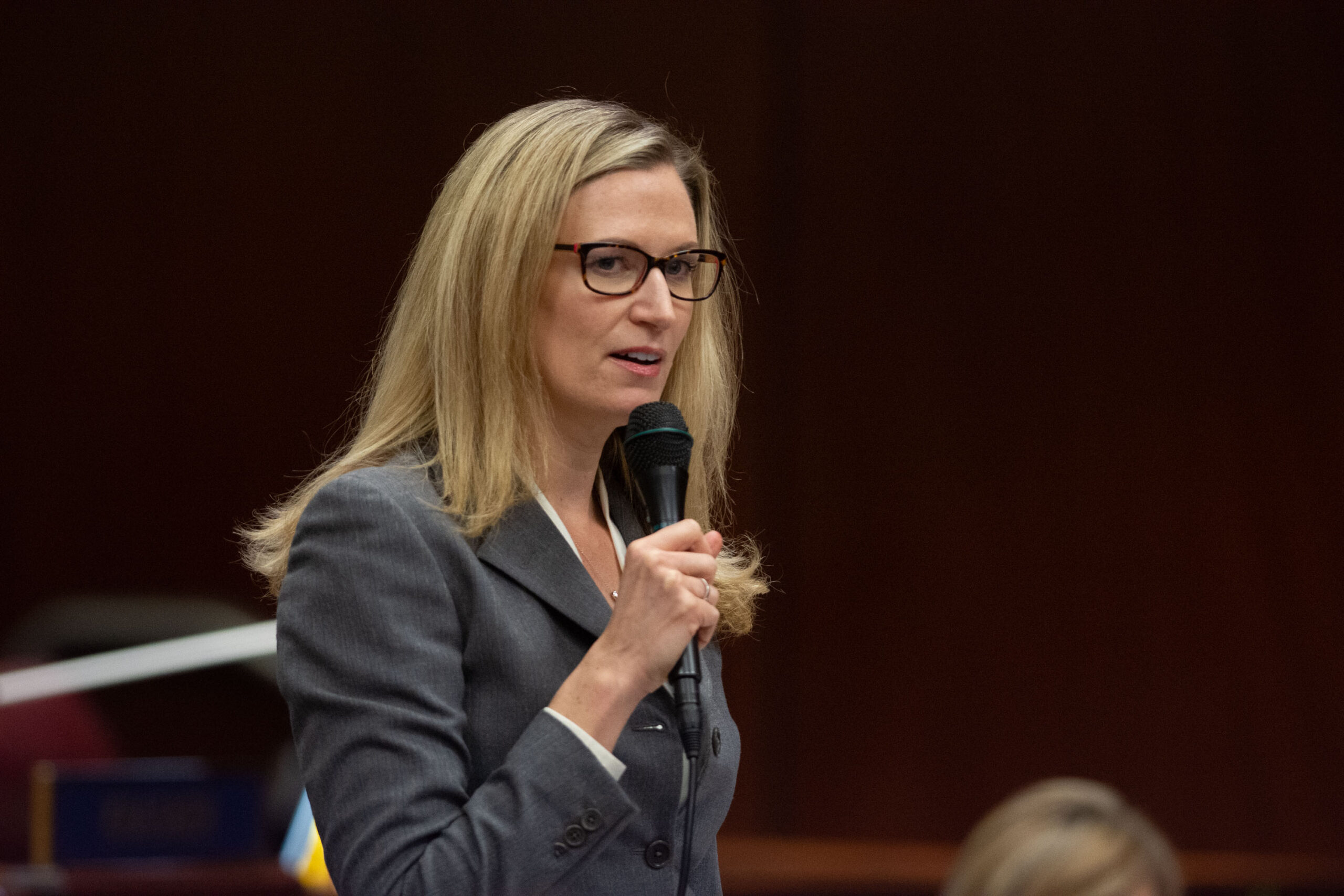 Sometimes it's the sophisticated kitchen setup. Or containers full of condoms. Or ledgers keeping track of lavish tips for masseuses and the taxi drivers who bring customers.
Even when police and city officials see telltale signs that women are living full-time in massage parlors and working illegally as prostitutes, it can be a near-impossible task to get victims to testify against the people who are profiting from them and shut the business down once and for all, officials told lawmakers on Tuesday. 
"We have identified there currently exists in the law a loophole that allows, for lack of a better description, franchises of slavery and human trafficking to occur," Las Vegas police lobbyist Chuck Callaway told the Assembly Judiciary Committee. "And the people that are running these businesses — it's very difficult under current language in the law to hold them accountable."
Callaway said he hoped AB166 could close the loophole. The bill, sponsored by Republican Assemblywoman Jill Tolles, makes it a felony to advance prostitution. That includes aiding someone in engaging in prostitution, providing a facility for prostitution or operating a house of prostitution.
The crime would be punishable as a Category D felony if the person is advancing prostitution without force, and a Category C felony if force or the threat of force was involved. Category C felonies carry a punishment of 1 to 5 years in prison.
Opponents, however, say it's unnecessary in light of existing laws against prostitution, would disproportionately affect vulnerable communities and goes against a broader trend toward decriminalizing sex work.
An amendment — aimed at ensuring the law doesn't rope in legitimate businesses where prostitution happened without the operators' knowledge — specifies that the law applies to places where business operators know or should know that prostitution was taking place, but do not take action within 30 days to abate that activity. Those actions could include reporting prostitution activity to police or educating employees about how to detect prostitution.
Tolles was explicit that the bill is not targeting Nevada's legal brothels, although there is a separate measure in the Legislature seeking to outlaw prostitution that is currently legal in the state. She said she's focused on taking aim at prostitution establishments that are disguised behind other types of businesses — the anti human-trafficking organization Polaris Project estimates that some 9,000 such establishments exist in the U.S. 
Lt. Nate Chio, who leads the Special Investigations Section at LVMPD, offered lawmakers examples of the trouble police face in busting businesses that are illegal fronts to prostitution. A major barrier is that the women working there are often hesitant to testify against the owners of the business — sometimes because they fear for their lives.
"Typically these businesses are staffed by predominantly Asian women who speak limited English and may or may not be in the country illegally. These women usually live on the premises as small cramped quarters to be available for customers 24 hours a day," Chio said. "During some interviews, the victims state they prefer to be prostitutes here in the United States where they can make some money rather than be in their home country where they come from impoverished conditions. They're afraid to talk to the police and fear of losing their source of income."
Mary McElhone of the city of Las Vegas business licensing department showed the committee pictures of a massage parlor that was used as a front for prostitution. All looked clean and normal in the reception area, down to the leather sofas and magazines on the end tables, but photos from the back of the house showed a refrigerator nearly overflowing with food and other trappings to support half a dozen women who were living there.
At one establishment, an undercover detective posing as a taxi driver who dropped off a customer received a $200 tip, police said.
Officials say it's typically the person who solicits prostitution that is charged, but the businesses that facilitate the activity rarely face serious consequences. McElhone said the owners often lose their license and face a fine — typically no more than $5,000. Las Vegas has revoked the licenses of 18 businesses and levied $103,000 in fines since 2014.
But then the owners reach out to a friend or relative who can pass the background check needed to operate a massage parlor. Soon, the same activity is back under the guise of new management — something that Las Vegas City Councilwoman Lois Tarkanian testified that she experienced when she spent four years trying to shut down a business that was a front for illegal prostitution.
"So eventually Metro was able to do a raid ... and we were able to stop them," Tarkanian said. "And the next thing we knew, they just went to another ward. That's what they did. They just took their own business and moved into another ward."
Police say it usually takes a pattern of arrests to trigger a city or county to revoke a business' license. If the penalties are ramped up, though, it could go further to curb the activities.
"If the owners are charged with felony crimes and held accountable without the victim's having to testify or come forward publicly, this will also force the hand of the city/county take action on the licenses," Chio said.
Opponents of the bill chafe at the characterization of all sex workers as victims, saying many people choose the work because it's their best option, and they need more resources rather than an arrest. They also say the bill is problematically vague and might criminalize actions taken to help and support sex workers.
Lawmakers on the committee raised questions about how far the measure would go, especially the section prescribing penalties for "living from the earnings of a prostitute." Would it criminalize a valet who received tips from a prostitute, for example? A therapist who works with sex workers raised questions about whether it would create a liability for her.
"As introduced, AB166 seems designed only to isolate sex workers and increase fear among their families and others who provide them support," wrote Las Vegas therapist Jane Heenan. "Its overly broad language criminalizes actions interpreted as aiding a sex worker and creates legal liability for persons who live off earnings derived from sex work creating pernicious unintended consequences for many persons and institutions."
But proponents of the bill, who included the Washoe County sheriff and Reno Mayor Hillary Schieve, said Nevada's existing laws need more teeth.
"The ineffectiveness of existing legislation within the state to address this problem, which has occurred for many years, has led to this industry spiraling out of control despite the best efforts of the LVMPD," Chio said. "AB166 would address this and assist the LVMPD and the Clark County district attorney's office to hold these suspects accountable and stop the cycle of victimization to the women trapped in this industry."
The Nevada Independent is raising $200,000 by Dec. 31 to support coverage of the 2024 election.
Tax-deductible donations from readers like you fund this critical work.
If you give today,your donation will be matched dollar-for-dollar.
Give + Get Matched
Featured Videos