Poll: Majority of Nevadans back lottery, gun control, abortion protections in constitution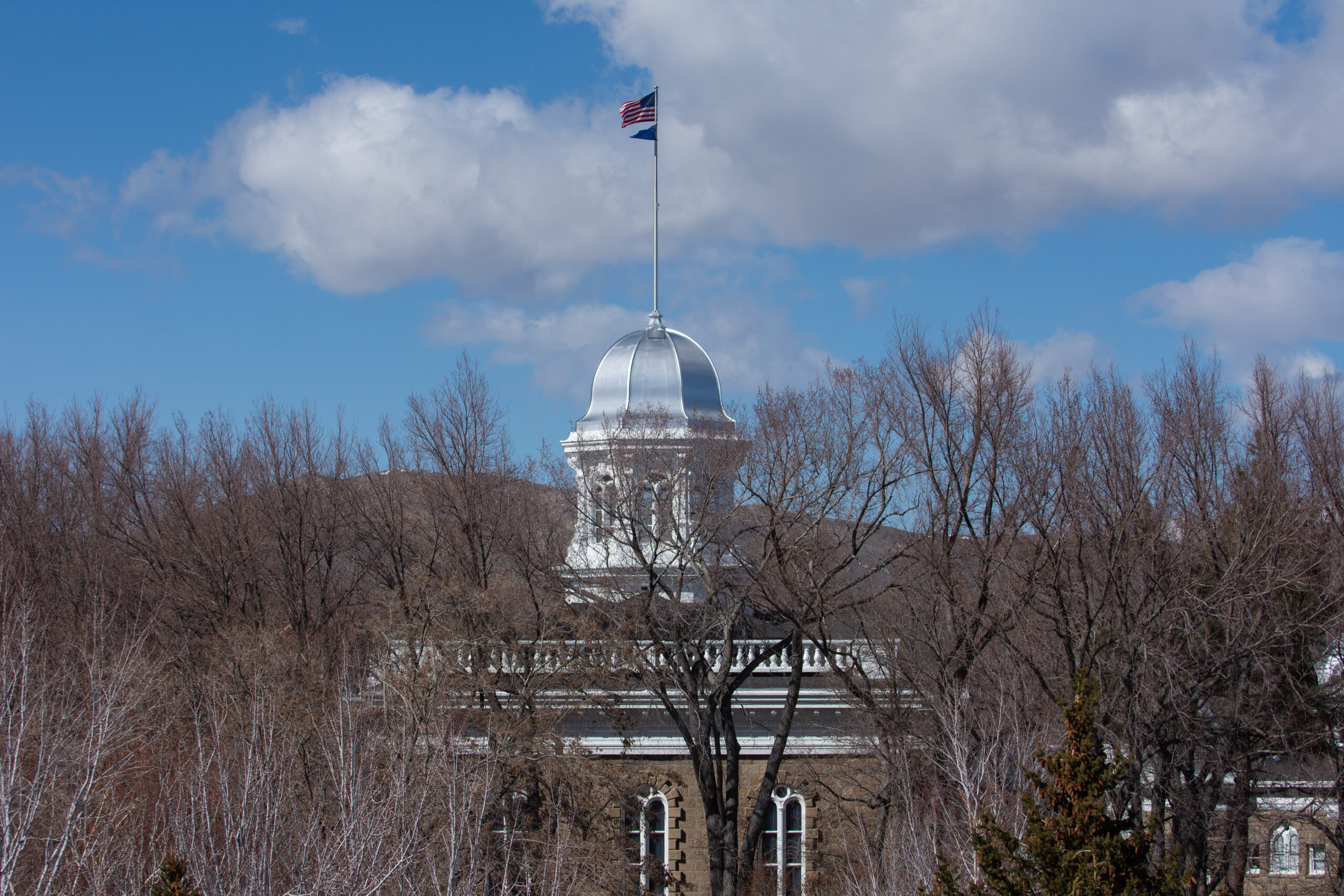 A new poll from The Nevada Independent and Noble Predictive Insights shows that most Nevada voters support big-ticket items before state lawmakers, including establishing a state lottery, capping drug prices, codifying abortion access in the state constitution and expanding gun control.
Mike Noble, chief of research and managing partner at Noble Predictive Insights, said the poll results back up the long standing assumption that Nevada voters tend to be fiscally conservative but lean more socially liberal.
"It seems like Nevadans, they care about their families, they care about earning a living, they care about safety and things like that, but also, they're financially a little conservative as well," he said in an interview. "And so it's a really fascinating state."
The poll was conducted from April 18-26, interviewing 800 registered Nevada voters in an online opt-in panel survey. The results have a margin of error of about 3.5 percent.
If passed, proposals to form a state lottery and further protect abortion access will change the state's constitution and, therefore, would need to return and pass out of the Legislature in 2025 before going before voters in the 2026 general election.
Strong support for abortion access, sexual education and capping drug prices
In the months following the Supreme Court's decision to overturn Roe v. Wade, polling showed abortion laws were one of the top factors driving voters to the ballot box. A majority of Nevada voters — regardless of party affiliation — support legal abortions in at least some circumstances.
In 1990, nearly two-thirds of Nevada voters approved a ballot measure codifying into state law the legality of abortions within the first 24 weeks of pregnancy — timing that mirrors Roe v. Wade.
Passage of that referendum means that only a direct majority vote from the people can overturn the language voters approved in 1990. Neither Nevada lawmakers nor the governor can restrict abortion access earlier than 24 weeks into pregnancy.
Legislative Democrats have proposed a measure this session to enshrine abortion and other reproductive rights in the Nevada Constitution. The measure, SJR7, passed out of the Senate in mid-April and awaits a hearing in the Assembly.
The April poll shows that 62 percent of respondents said they would support adding to the state constitution the right for a woman to obtain an abortion. 
Broken out by party affiliation, responses to the measure had overwhelming support among Democrats (84 percent), a majority of support from independents (60 percent) and a narrow plurality of support among Republicans (41 percent). Only 7 percent of Democrats said they would oppose the proposal, compared with 13 percent of independents and 36 percent of Republicans.
Though Nevada is considered a political swing state, there is continued widespread support for abortion access within the state regardless of party registration. Some experts say the Nevada electorate's lean in favor of abortion rights may be influenced by the state having one of the highest rates of nonreligious people and a more libertarian streak of wanting less government involvement.
Opt-out sexual education
Nevada is one of five states that requires parents to opt in to sexual education courses, or proactively enroll their children into such instruction. A bill proposing to change this policy, AB357, is making its way through the Legislature and would provide sex education instruction as a default, requiring parents to take action if they wanted to opt their children out of sex education classes.
Polling showed that a majority of respondents (58 percent) indicated support for opt-out sexual education. About 31 percent said Nevada students should not be required to take those courses and want to maintain opt-in sexual education.
Prescription drug pricing
The poll also showed that more than 70 percent of Nevada voters support the state capping drug prices to the rate negotiated by Medicare under President Joe Biden's Inflation Reduction Act.
The Legislature is considering a bill, AB250, that would ensure the state piggybacks off of future Medicare-negotiated prescription drug prices once the federal insurance program for people 65 and older sets those prices. The bill passed out of the Assembly on a party-line vote in late April and awaits a hearing in the Senate.
Proponents say it will help people access medication at reasonable prices. However, the bill attracted staunch opposition from drug producers, including the pharmaceutical trade group PhRMA, which criticized the proposal for unfairly targeting manufacturers and not other parts of the supply chain.
State lottery creation sees support
Efforts to implement a state lottery have failed in the Legislature more than two dozen times since 1887. But as a proposal to remove the state's constitutional ban on lotteries, AJR5, again goes before the Legislature, those surveyed indicated overwhelming support.
Roughly 71 percent of respondents said they would support the creation of a statewide lottery, with 43 percent indicating strong support for the idea. Of those surveyed, 15 percent said they neither supported nor opposed the idea, and only 7 percent opposed it. About 7 percent said they had no opinion on the measure.
This legislative session, the gaming industry has united in opposition to the lottery while labor groups have backed it. Proponents, including the Culinary Union, Nevada AFL-CIO and the Service Employees International Union, said tax revenue from lottery ticket sales should be directed toward youth mental health programs and have advertised the measure as a youth mental health funding initiative. However, no language earmarking the proceeds for mental health is yet included in the resolution.
Noble said pitching the state lottery as a source of mental health funding may have helped garner support for the measure.
Support for the lottery was generally consistent across regions, with support at 73 percent in Clark County, 62 percent in Washoe County and 69 percent in rural Nevada.
Based on party affiliation, self-identified Republicans indicated slightly more support for implementing a state lottery than Democrats.
Roughly 76 percent of Republicans said they would support the existence of a Nevada lottery compared with 73 percent of Democrats and 64 percent of independents.
"Things are usually pretty partisan or polarized, but Nevada's uniqueness of how gaming is so accepted and part of the culture there, that shockingly, Republicans were in support of a [lottery]," Noble said. "I bet if you'd be asked this in other states, you probably would get a much different answer among Republicans."
Broad support for raising minimum age requirements for shotguns or long guns
Polling indicates more than 67 percent of registered voters support raising the minimum age to purchase a shotgun or long gun from 18 to 21 years old.
Nearly 19 percent said they opposed the policy, 10 percent said they neither supported nor opposed it and another 4 percent said they had no opinion. 
A bill that recently passed out of the Assembly, AB355, would raise the legal age for purchase or possession of semi-automatic shotguns and rifles from 18 to 21, and criminalize possession of such weapons for those under 21.
Support for those policies was bipartisan — 55 percent of Republicans supported raising the minimum age compared with 29 percent who opposed it. Eighty-three percent of Democrats and 65 percent of independents supported the policy.
Among respondents who have had children, 70 percent indicated support for the measure. There was less support among those who did not have children (64 percent), but support for the measure was still high.
Given high-profile incidents of gun violence, including the October 1 mass shooting in Las Vegas, Noble said it's not surprising that Nevadans support gun control measures.
Find the full poll toplines and crosstabs here.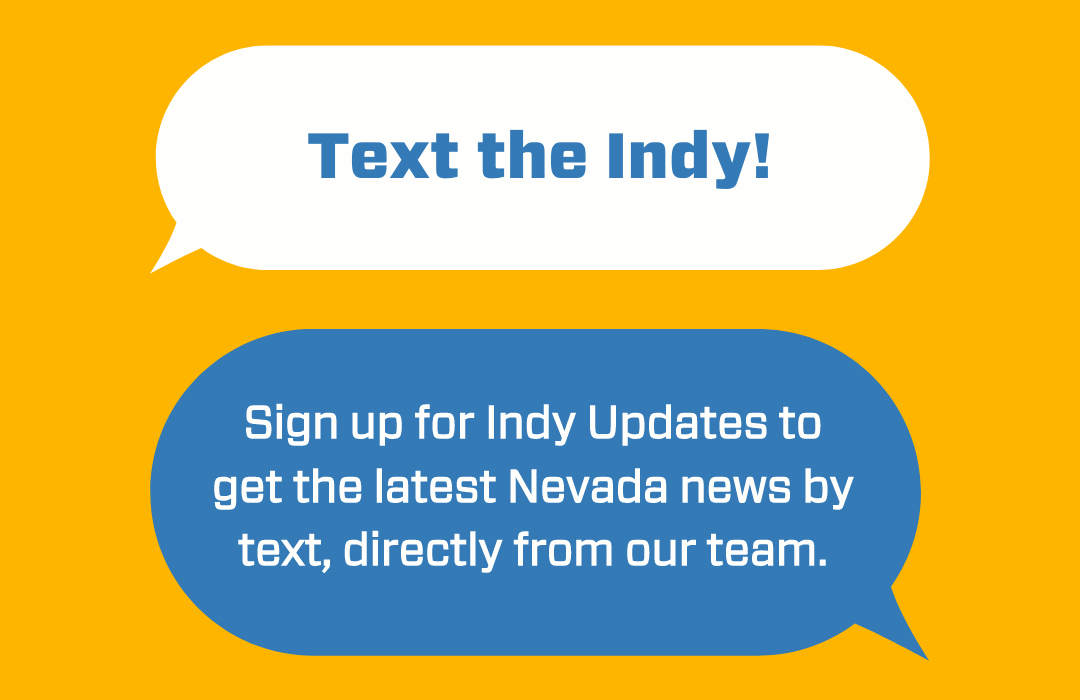 Featured Videos