Possible cuts still loom large as legislators begin parsing higher education budgets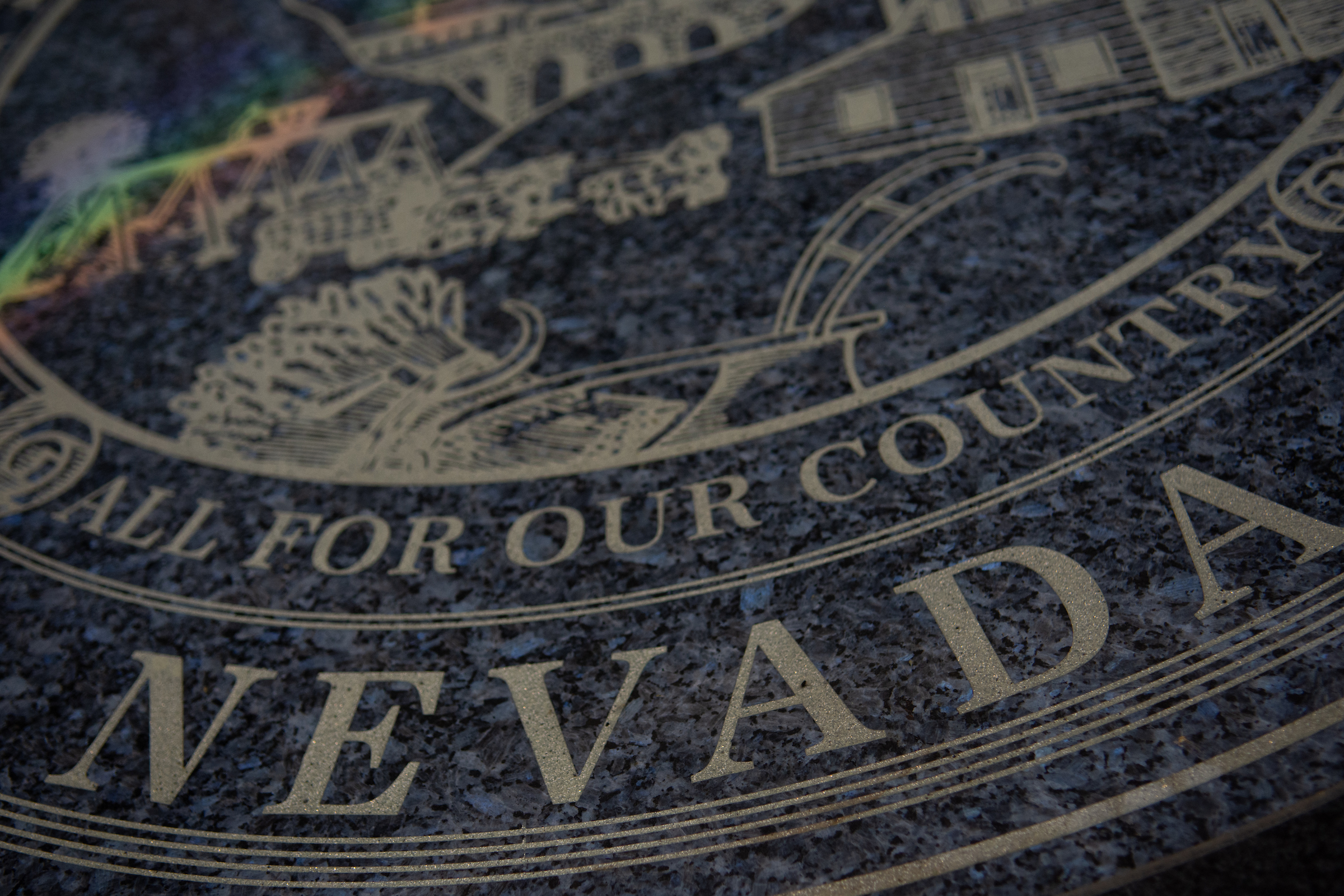 Even as hopes remain high that new federal coronavirus relief could buoy state coffers, concerns over expected 12 percent cuts came to the fore Wednesday as members of the joint budget subcommittee on K-12 and higher education met for an initial overview of higher education funding. 
Budget documents from the system show those cuts would amount to roughly $85 million lost per year in both 2022 and 2023, an amount that system administrators and institutions presidents have said could hurt or otherwise stall gains made after the Great Recession. 
"Of course, I also agree that, as state agents, we all need to share the burden of revenue loss, I get it," TMCC President Karin Hilgersom told the committee. "But I think it's not safe to assume that we have gone to the last year unscathed, because that's just not an accurate picture of what's been happening at TMCC."
But Assemblywoman Maggie Carlton (D-Las Vegas), the chair of that subcommittee, later pressed Chancellor Melody Rose and the system's chief financial officer, Andrew Clinger, on the specifics of the the Nevada System of Higher Education funding formula, asking twice why the weighted student credit hours that make up that formula had increased, even as the coronavirus had shuttered most in-person classes.
"So when I look at the weighted student credit hours, and Mr. Clinger would be familiar with my concerns, it's just a constant growth, it's exponential, it doesn't seem to ever flatten out" Carlton said.
Rose and Clinger countered in part on the basis that the funding formula was last adjusted "right at the beginning of the pandemic" — when enrollments remained relatively flat — and has not yet been updated to reflect the possibility of now-decreased enrollments in the short term.
"I imagine if you looked at weighted student credit hours for the current fiscal year, which we won't know until June, I wouldn't be surprised if, in some cases, those numbers were negative on the campuses," Clinger said. "So it's a matter of the timing of the look back."
Several of Nevada's university and college presidents, asked by Carlton to explain the impacts of the proposed 12 percent cuts, acknowledged the difficult position of legislators required to manage the budget of the entire state.
But, in the words of UNR President Brian Sandoval — a former governor who presided over the state in the depths of the Great Recession — 12 percent cuts would be "very, very difficult."
"We understand that we need to have shared sacrifice, we want to work with you," Sandoval said. "But it is going to make a mark on us … I know as well as anybody that this is a difficult time, and that we're going to work through this, but it will be difficult for our campus."
The relationship between higher education administrators, regents and the Legislature has long been strained — so much so that legislators nearly removed regents from the state Constitution through a proposed amendment (that amendment failed in the 2020 general election by less than one percentage point). 
As the state's third-largest slice of the appropriations pie behind only K-12 education and health care services, NSHE is frequently among the state agencies with the largest raw cuts during economic downturns. Such was the case just last summer, when legislators added an additional $25 million cut, on top of nearly $110 million in already-planned-for reductions. 
In Wednesday's meeting, Carlton appeared to leave the door open for additional cuts down the line, in part by reassessing if a decrease in weighted student credit hours would shift the funding formula.
"We're looking at a very, very tight budget schedule and I'm looking at a weighted student credit hour that, if we redid the calculation, it would be a different number for next year," Carlton said. "And there's a possible savings there that I would like to be able to analyze and be able to wrap my arms around."
But as legislators mull the future of the budget specifics, some faculty raised concerns that the short term effect of such cuts would be continued position losses and workload increases, especially as institutions have already spent nearly a year leaving vacant positions open amid a system-wide hiring freeze. 
"In a concrete sense, that means that those bodies, those employees in whatever critical role that they serve, whether it's a faculty member who's teaching in the classroom, or if it's a tutor, or an advisor, or a financial aid rep or any position that we might have on campus — that work still has to get done," Laura Naumann, chair of the Nevada State College Faculty Senate, said.
Kent Ervin, a chemistry professor at UNR and Vice President of the Nevada Faculty Alliance, said these short term hiring solutions will likely become long term issues.
"It will take years to dig out of this," Ervin said. "The only hope is, this is a big hope, that federal relief funding through the American Rescue Plan will come in and fill the short term gap, so that the state economic forecasters will be sufficiently encouraged by that [and] we can avoid the longer term cuts through the end of next biennium."
Amid budget talks, faculty lobby for merit pay increases
For 12 of the last 13 years, Nevada law has prohibited pay raises for higher education faculty, essentially freezing salaries outside one-time promotions by ending a state-funded 2 percent merit pay pool as part of emergency recession-era cuts.
What has followed, according to faculty at Nevada colleges and universities, are a series of severe retention, salary compression and morale issues as academic and administrative faculty have been locked out of all but one pay raise, possible only when receiving a promotion.
Those problems have been particularly acute for administrative staff, who often must move from department to department to seek pay raises, according to Doug Unger, an English professor at UNLV and president of the UNLV chapter of the Nevada Faculty Alliance.
"Right now, there's no way for them to raise their salaries at all, except by moving laterally and leaving their positions," Unger said. "So what happens in the institution is, you get very, very accomplished people … administrative faculty who are doing these amazingly difficult tasks —  what will happen is they won't stay, they'll move laterally so they can take a promotion somewhere in another department."
The prohibition was partially removed in 2019, after legislators opened the door for NSHE colleges and universities to set aside 1 percent of their institutional budget for those increases. But after an initial version of the governor's budget unveiled in January replaced the language, effectively blocking those raises once again, faculty are once more lobbying legislators to get it pulled from the final budget.
The likelihood of such a removal is high. Susan Brown, director of the Governor's Finance Office, told The Nevada Independent in an email that the language was included as part of the drafting process using last biennium's language and that the prohibition was not re-added intentionally.
Still, if and when institutions do establish such 1 percent pools for dedicated pay increases, it may be some time yet before Nevada faculty see raises across the board.
"It's pretty clear to us this year, even though the pool will be created, nobody's getting a raise," Unger said. "It'll be targeted at those retention, and serious compression issues that administrators have to use in order to maintain the institution."
The Nevada Independent is raising $200,000 by Dec. 31 to support coverage of the 2024 election.
Tax-deductible donations from readers like you fund this critical work.
If you give today,your donation will be matched dollar-for-dollar.
Give + Get Matched
Featured Videos