A sold sign marks a home that's under construction in Fernley on Thursday, Nov. 16, 2017. Photo by David Calvert/The Nevada Independent.
REALTORS pump $2 million toward legislative races, candidate recruitment amid backlash to tenants rights bills
January 15th, 2020 - 10:00am
The Nevada Association of REALTORS® has contributed an unprecedented $2 million to political action committees designed to recruit real estate agents and back supportive candidates in state legislative races, a financial show of force reacting to passage of industry-loathed tenants rights bills last year.
The two political action committees — Realtor Champion PAC and Realtor Industry PAC — were each registered with the state on the same day in December and given $1 million each by the REALTORS association. It's part of an expanded strategy by the association (already a major contributor to legislative candidates of both parties) to play a larger role in recruiting and supporting candidates in both major political parties aligned with the industry after a 2019 legislative session that association President Chris Bishop called "one of the worst legislative sessions we've been through."
Bishop said in an interview with The Nevada Independent that the organization was still determining its strategic plans ahead of the 2020 election, but declined to rule out challenging incumbents and said the $2 million already in the bank was just an "initial place to start."
He said that the organization's main goal was not to get back at lawmakers who sponsored bills opposed by the association but to elect new lawmakers with stronger ties to the industry to avoid a repeat of the past legislative session.
"Are we taking this as a way to get back at legislators that said no to us?" he said. "No, but the whole point is that if you continually vote against private property rights, you will not be supported by REALTORS. I mean, that's just going to be the fact. And I think that the whole idea behind this is if we can't find a quality candidate that's going to help us move forward on the issue, we're going to find (another) one."
Although Bishop said the organization is still deciding which legislative races to get involved in, he said the funds available could be used for third-party ads or direct donations, giving the group the flexibility to "be involved in just one major race or spread that out over a number of them." The "Realtor Champion" PAC will support candidates supported by the association, while the "Realtor Industry" PAC will support actual REALTORS or individuals in the industry running for office.
Regardless, the funds mark a substantial increase in the organization's political fundraising and spending. Outside of nearly $1 million contributed to PAC dedicated to defeating a tax initiative in 2014, the association's political spending in election cycles has been robust but far clear of the seven-figure mark — REALTORS contributed nearly $400,000 to candidates and political PACs (including $50,000 to Gov. Steve Sisolak's inaugural committee) in the 2018 election cycle.
But the promised new efforts come amid still-simmering frustrations from the last legislative session, where real estate interests and developers staunchly opposed a bill by Democratic Sen. Yvanna Cancela (SB256) that would have instituted several restrictions on landlords at rental properties, including limits on late fees and nonrefundable charges and expanding legal actions a tenant can take against a landlord.
The REALTORS organized a campaign to defeat the bill — including running ads and direct mail campaigns — with the former president of the organization calling the measure a "slap in the face."
The bill failed to advance past a legislative deadline after passing narrowly out of the Senate, but several of its provisions (including a cap on late fees to be no more than 5 percent of monthly rent) were added to a separate bill on summary evictions (SB151) on the final day of the Legislature. The last-minute move irked the REALTORS association, which mounted an unsuccessful campaign urging Gov. Steve Sisolak to veto the bill.
Progressive groups that supported the bill, including the Legal Aid Center of Southern Nevada, have credited the bill with having cut down the number of evictions in the state, but industry members say its resulted in higher rents and security deposits while having unfairly punished small landlords.
Bishop said the targeted spending on legislative races was a natural result of the "cloak and dagger" last-minute addition of the amendment to the evictions bill and hoped that it would result in more real estate agents (or candidates friendly to the industry) in elected office to avoid "things coming at us from every angle."
"We felt like the wool was pulled over our eyes, and we want to make sure that never happens again," Bishop said. "And by putting REALTORS into office, we will know that we have someone in that room that understands why (something) was a bad idea and why it's not good for Nevada. You know, the old adage that if you're not at the table, you're on the menu? We're not going to be on the menu any longer."
Please join us for
IndieTalks: The rise of nonpartisans in Nevada
Tuesday | May 25, 2021 | 5:00 p.m.
Thank you to our sponsors and host venue: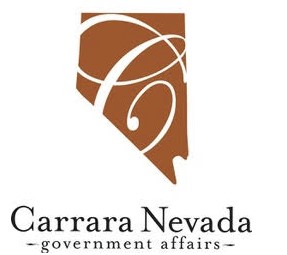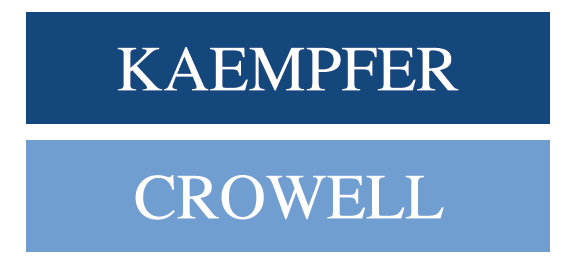 Comment Policy (updated 4/20/2021): Please keep your comments civil. We reserve the right to delete comments or ban users who engage in personal attacks, use an excess of profanity, make verifiably false statements or are otherwise nasty. Comments that contain links must be approved by admin.