Nevada redistricting bill signed by Sisolak after split Assembly vote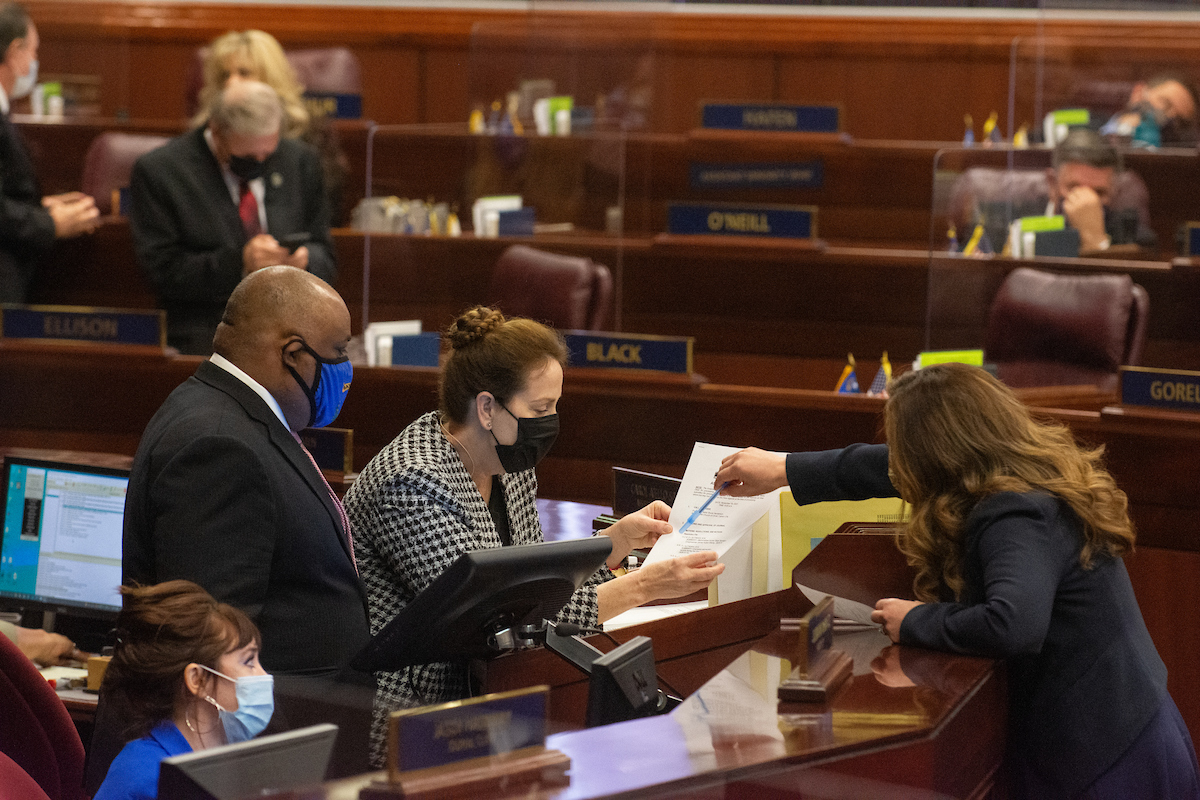 The Nevada Assembly passed a major redistricting bill on mostly party lines on Tuesday in one of the last major hurdles for the Legislature's once-in-a-decade district-drawing process.
The bill, SB1, already passed on party lines in the Senate and was signed by the governor late Tuesday in spite of complaints from Republicans that it skews maps too far in favor of Democrats and community advocates that it didn't take their concerns into consideration.
Assemblyman Edgar Flores (D-Las Vegas) was the only Democrat to join Republicans in opposing the bill.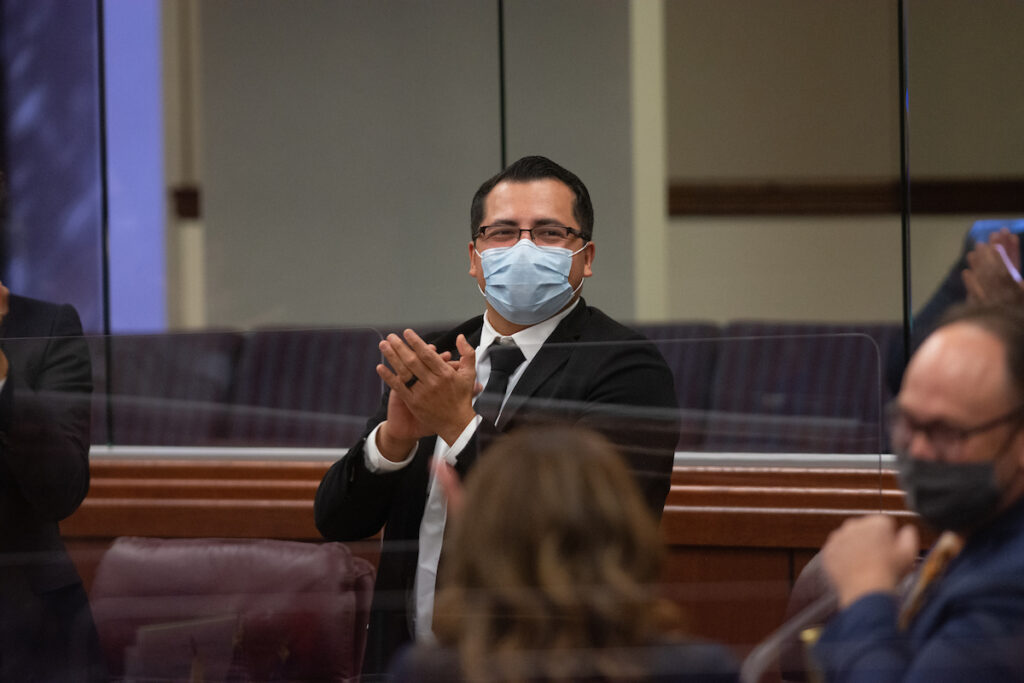 "These maps are fair and legal and accurately reflect the diversity of our state," said Assemblywoman Brittney Miller (D-Las Vegas), the only lawmaker to speak in support of the bill before the vote.
Following Assembly passage, the bill was transmitted back to the Senate, where members quickly voted to approve a technical amendment before sending the bill to Gov. Steve Sisolak — who signed the measure a few hours later.
"These maps reflect Nevada's diversity and reflect public feedback gathered throughout the legislative process," Sisolak said in a statement after the signing.
The maps are expected to make it easier for Democrats to win two congressional districts that have flipped to Republicans at times in the past decade. They are also expected to make it easier for Democrats to win supermajorities in both legislative chambers; without those, Democrats have struggled to pass tax increases because the Nevada Constitution requires a two-thirds vote to raise taxes.
In floor speeches, a chorus of Republicans criticized a process plagued by language barriers, technical glitches and an irregular schedule.
"A process that affects every person living in the state ... deserves to be thoroughly vetted and questioned by this body as a whole," said Assemblywoman Melissa Hardy (R-Las Vegas). "Instead, there are a lack of answers to questions posed, an inability to ask questions of those who have the answers, and an overall lack of transparency throughout."
Republicans had little power in the process because they are in the minority in both houses of the Legislature. They joined progressive groups in panning the bill during hearings.
"This bill is universally disliked, but the reason has nothing to do with compromise because there was none," said Republican Assemblywoman Jill Dickman (R-Sparks).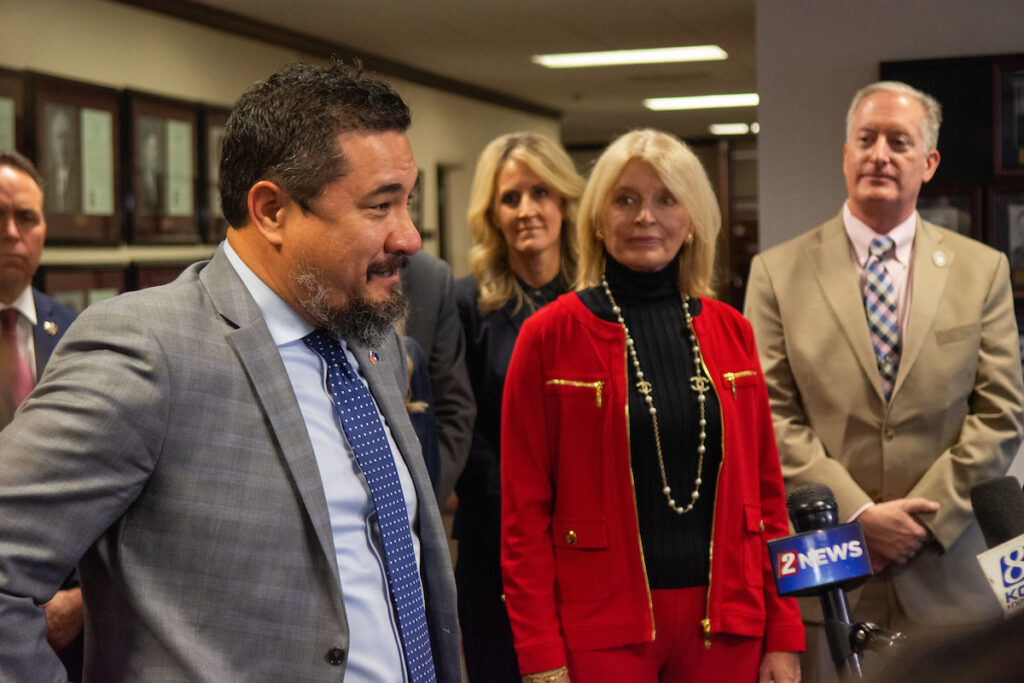 Democrats made minor changes to their initial proposed maps during the session, including ensuring that about 1,600 inmates were reallocated to count in their last known residential address instead of at the address of the prison they're in. They also adjusted boundaries to ensure certain tribal reservations are not divided among districts.
But Democrats did not heed requests to keep certain Latino neighborhoods within the same congressional district instead of being mixed with more suburban areas with different demographics. Legislative leaders instead focused on the metric that more districts had non-white majorities.
"Concerns were expressed and were not taken into account, or were willfully ignored," Assemblywoman Heidi Kasama (R-Las Vegas) said. "Our Hispanic community spoke out en mass against these proposed maps and their concerns have not been addressed. Their voices are being diluted and their influence ignored."
According to an analysis from the Princeton Gerrymandering Project, the new maps weigh three of the state's congressional districts toward Democrats (each with more than a 55 percent vote share for Democrats), with none considered competitive.
The analysis also indicated that the new maps would tilt 15 of 21 state Senate seats and 29 of 42 Assembly districts toward Democrats, with only eight legislative seats (3 in the Senate, five in the Assembly) considered competitive.
Updated at 5:25 p.m. on 11/16/21 to reflect that the bill was signed by Gov. Steve Sisolak.
The Nevada Independent is raising $200,000 by Dec. 31 to support coverage of the 2024 election.
Tax-deductible donations from readers like you fund this critical work.
If you give today,your donation will be matched dollar-for-dollar.
Give + Get Matched
Featured Videos