Rep. Dina Titus denies she is aiming for ambassadorship, signals support for death penalty repeal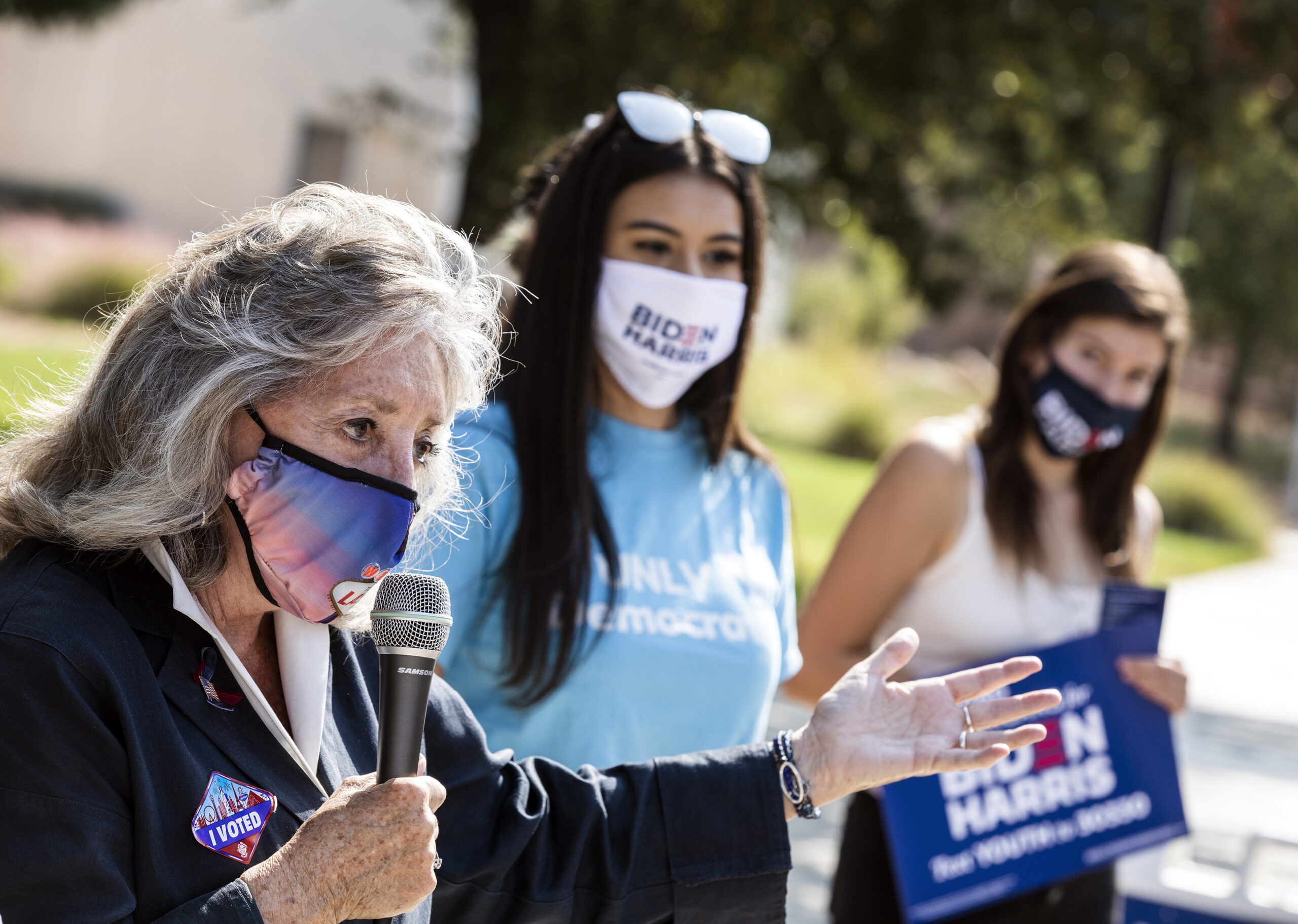 Rep. Dina Titus (D-NV) on Monday denied reports that she is interested in leaving her House seat to become an ambassador in the Biden administration, calling them "rumors" and saying she is focusing on serving the needs of her constituents.
Titus' remarks came during a press conference after she addressed the Legislature in a virtual speech promoting President Joe Biden's American Rescue Plan and touting several pending Carson City bills, including ones pushing for criminal justice reform and greater voting access.
"I have the best district in the country. We've got the airport, the Strip, Downtown, it's ethnically diverse, racially diverse; we just want to be sure that we come back stronger than ever," Titus said. "So that's what I'm doing, not packing my bags."
Her statements come almost a week after progressive activist Amy Vilela announced plans to run against Titus in a primary election. Titus declined to comment on Vilela's announcement and said that she is instead concentrating on the immediate needs of her constituents, not the 2022 election.
"I've walked this district many times and I will do it again. So right now it's a year and a half 'til the next election," Titus said. "Bringing back health care, getting shots in arms, children in school, people in jobs, money in pockets — those are my priorities right now."
During the press conference, Titus also declined to take a position on a pending bill that would repeal the death penalty in Nevada. She expressed general support for abolishing capital punishment but said it is not her role to dictate the Legislature's actions.
"I'm generally opposed to the death penalty because there have been too many accidents and it's more expensive to issue the death penalty than to keep somebody in for life," Titus said. "But that's up to the Assembly and the governor to decide."
Contrasting with Titus' early support for Biden during the 2020 presidential primary, one of her likely primary opponents, Vilela, served as a state co-chair for Sen. Bernie Sanders' (I-VT) presidential campaign. In 2018 Vilela ran for Nevada's 4th Congressional District, finishing third in the primary behind now-Rep. Steven Horsford (D-NV) and state Sen. Pat Spearman (D-Las Vegas). Vilela centered her campaign on a push for Medicare for All — a quest inspired by the death of her 22-year-old daughter, who Vilela believes did not receive adequate care because a hospital did not think she was insured.
The Netflix documentary "Knock Down the House'' featured Vilela's campaign alongside those of three other progressive women running for Congress, including current Rep. Alexandria Ocasio-Cortez (D-NY) and Rep. Cori Bush (D-MO).
"From Covid to climate change, politics-as-usual simply isn't working for regular people," Vilela said in a press release. "It's time to elect leadership that will fight like lives depend on it."
Nevada's 1st Congressional District covers the heart of the Las Vegas Valley, and is considered a safe Democratic seat given the overwhelming majority of registered Democrats relative to Republicans, though district boundaries are likely to change after the redistricting process later this year.
Titus said that Nevada's population is rapidly growing and that regardless of how lawmakers choose to draw boundaries in other districts, she hopes hers remains intact.
"You don't ever want to break up certain ethnic communities or geographical jurisdictions, but the Legislature will take all that into consideration," Titus said.
Titus, who served more than 20 years in the Legislature and was the longtime state Senate minority leader, has represented the 1st Congressional District since 2012.