Legislature
Sandoval unleashes veto pen, spikes collective bargaining, prevailing wage rollbacks
By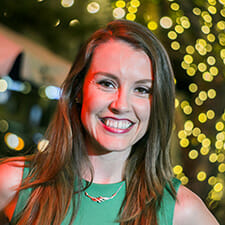 Michelle Rindels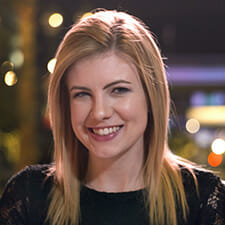 Megan Messerly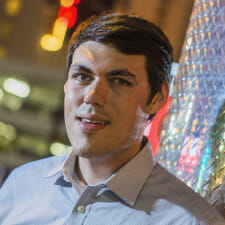 Riley Snyder
Gov. Brian Sandoval in Carson City on Feb. 14, 2017. Photo by David Calvert.
Sandoval unleashes veto pen, spikes collective bargaining, prevailing wage rollbacks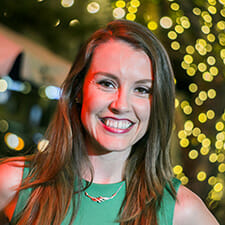 Michelle Rindels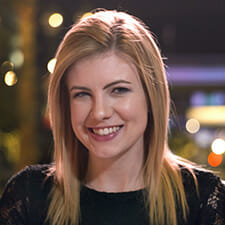 Megan Messerly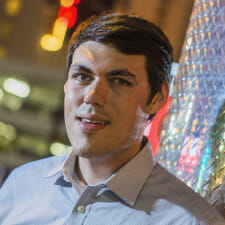 Riley Snyder
May 26th, 2017 - 2:30am
Republican Gov. Brian Sandoval unleashed a round of vetoes Thursday on bills percolating from the Democrat-controlled Legislature.
The seven rejected bills include measures reversing the work of the Republican-controlled 2015 Legislature and others that were part of a wide-ranging effort to relax "tough-on-crime" policies.
The measures are sent back to lawmakers, who could override the vetoes if they muster a two-thirds vote. That's unlikely, considering Democrats don't have enough members to override a veto on a party line vote. For a full list of vetoed (and approved) bills, check out this spreadsheet.
Sandoval vetoed seven bills that passed out of the 2015 session, but rejected many more bills in the 2013 (17) and 2011 (28) sessions.
Here's an overview of what was rejected:
AB154: Reversing 2015 compromise on prevailing wage
Sandoval rejected Democratic Assemblyman Chris Brooks' attempt to reverse a change in prevailing wage rules that was enacted under Republican rule in 2015.
Existing law specifies that districts and the Nevada System of Higher Education can pay workers 90 percent of prevailing wage on school construction projects. Prevailing wage is a sort  of minimum wage for laborers and it varies by job and county.
The bill proposed to bring that rate back to 100 percent, with supporters arguing that construction workers needed to provide for their families. But Sandoval said it went back on an agreement.
"Stakeholders and lawmakers compromised in 2015 to propose moderate, but necessary reforms that I supported," he wrote in a veto message. "There is no superseding change today that justifies the rollback of this compromise."
Sandoval also argued that it would add costs to school construction after Washoe County voters recently approved a sales tax increase to pay for such projects.
AB445: Insurance for Uber and Lyft
Sandoval turned away Democratic Assemblyman Justin Watkins' bill changing insurance requirements for transportation network companies (TNCs).
Current law specifies that TNCs must maintain insurance coverage of at least $1.5 million, while AB445 reduces it to $1 million.
Sandoval says such a reduction "would have serious consequences for public safety and victim compensation."        
He did note that some provisions in the bill appeared to expand insurance protections for consumers and seemed meritorious.    
AB271: Collective bargaining negotiations
A measure sponsored by Democratic Assemblyman Richard Carrillo changing arbitration between unions and employers met its end with a veto on Thursday.
AB271 would repeal a state law creating a panel to review the findings of a neutral "fact-finder" brought in when collective bargaining negotiations stall, and make the findings final and binding. For disputes involved police and firefighter unions, it'd require fact-finders include recommendations on settlements and wouldn't make the findings binding.
The measure also would have required leave granted to union employees for union-related duties to be a mandatory subject of collective bargaining, and create a "rebuttable presumption" that the cost of the leave was offset by concessions made by the union.
In his veo message, Sandoval called the measure "well-intentioned" but said he couldn't support it because it reversed several provisions approved in an omnibus collective bargaining measure passed in the 2015 session.
"There is no evidence that SB 271 is necessary to repeal an important bipartisan reform adopted two years ago," he said in the veto message.
The bill passed on party-lines in both the Assembly and Senate.
AB364: Traffic study for eastern Clark County
Sandoval vetoed a bill, sponsored by Democratic Assemblyman James Ohrenschall, that would have directed the Department of Transportation (NDOT) to conduct an interim study about traffic and safety on the roads, highways and freeways in eastern Clark County, calling it "duplicative and unnecessary."
Sandoval said that NDOT and the board that oversees it are responsible for establishing and implementing statewide transportation policy and that the issues that the bill seeks to review are ones that the department has and will continue to examine. He said the area described in the bill has already been considered in an NDOT traffic study.
"As such, AB 364 is redundant, and also intrudes upon policy issues properly reserved to both the executive branch of state government and the Nevada Transportation Board of Directors," he wrote.
The bill passed the Assembly 41-1 in April and passed the Senate unanimously earlier this month.
SB140: House arrest for older offenders
Sandoval vetoed a bill from fellow Republican Sen. Joe Hardy that would have allowed certain older offenders to leave prison and spend the duration of their sentence in house arrest. Supporters said it would help reduce prison medical costs, and argued older inmates are less likely to re-offend than their younger counterparts.
The governor said the bill had noble intentions, but rejected it anyway. He pointed out that current law allows Nevada Department of Corrections to allow certain inmates out on residential confinement, and this bill would allow very few additional inmates to the list.
He added that age alone is not a compelling reason to give someone more benefits than another, and noted that all inmates can seek a pardon where they could have their age considered.           
AB101: Predator control
A measure staunchly opposed by rural lawmakers that would have modified how a state agency used a hunting fee to manage predatory wildlife was vetoed by Sandoval.
AB101 would have removed the requirement that the state's Department of Wildlife use at least 80 percent of the funds in a state account funded by $3 fee on game tags to manage and control large predators. The measure would have expanded how those fees could have been used, and established policies for the department to develop program related to predator control.
In his veto message, Sandoval said he supported conservation efforts but that there was "no clear justification" for what the bill sought to do.
"Furthermore, it is far from clear that the revisions proposed by AB101 will result in any meaningful improvements upon current methods and policies for managing or protecting wildlife and wildlife habitat in our state."
The bill passed despite united Republican opposition in both houses, as well as a no vote from Democratic Assemblyman Justin Watkins.
AB438: Reducing and modifying penalties for drug offenses
The governor vetoed Democratic Assemblyman Edgar Flores's bill that would have allowed the court to reduce or suspend a sentence of someone who is convicted of possession of certain controlled substances.
In his veto letter, Sandoval said the measure was "well intentioned" but "threatens to endanger the safety of Nevada's communities." He said that the legislation would increase the likelihood of criminal drug offenders who knowingly sell or manufacture Schedule I drugs, such as heroin, LSD and ecstasy, having their sentences suspended or reduced.
"To create an environment in which the prevalence of these dangerous substances might be even slightly increased would represent a clear step in the wrong direction, and undermine efforts to promote safe and livable communities in Nevada," Sandoval wrote.
He also said that offenders who sell, possess or manufacture so-called "date rape" drugs would also be able to receive reduced or suspended sentences under the legislation.
The legislation would have authorized a court to reduce or suspend a sentence of a person who is convicted of level 1 drug possession involving certain controlled substances without requiring them to offer substantial assistance in the investigation or prosecution of a certain offense, as it the case under current law. Sandoval said that eliminating that requirement would eliminate an incentive for offenders to cooperate with law enforcement.
The bill would have also reduced the penalty for knowingly using or being under the influence of a controlled substance from a category E felony or gross misdemeanor, depending on the circumstances, to a misdemeanor. Sandoval said that reducing criminal penalties for the unlawful use f prescription drugs would "clearly send the wrong message" at a time when the state is grappling with an opioid epidemic.
"This serious problem has affected far too many Nevada families, and now is not the time to minimize or reduce penalties for crimes associated with the unlawful use of prescription drugs," he wrote.
The bill passed the Assembly 31-11 in April, with Republican Assemblymembers Keith Pickard, Jill Tolles, Chris Edwards and Al Kramer supporting the bill. The Senate passed the legislation on party lines earlier this month.
INDY FAST FACTS
Chris Edwards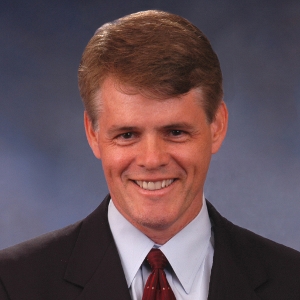 Job:
Assemblyman, District 19
Party:
Republican
I

n current office: 2014 to present
Birth year: 1965
Education:
University of Notre Dame (B.A.)
George Washington University (M.P.A.)
Other public offices held:
None
Total Donations: $308,864 (11/01/13-5/24/18)
Top Donors:
Chris Edwards $79,000
Las Vegas Sands Corp $22,500
Keystone Corp $10,000
Nevada Realtor PAC $7,500
RAN Retail Association of Nevada $7,000
INDY FAST FACTS
Chris Brooks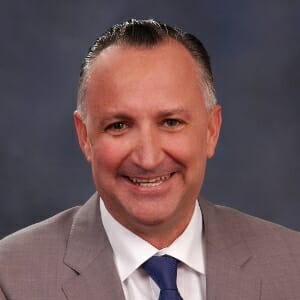 Job:
 Assemblyman, District 10
Party:
 Democrat
In current office:
2016-present
Birthdate:
June 20, 1970
Education:
Clark High School (attended)
Other public offices held: 
None
Total donations: 
$315,347 (8/25/15-6/06/18)
Top donors:
NVHBA PAC $7,000
NV Energy/Nevada Power $6,500
Proof Interactive  $6,500
Nevada Realtors PAC $6,000
Solar City $6,000
INDY FAST FACTS
Brian Sandoval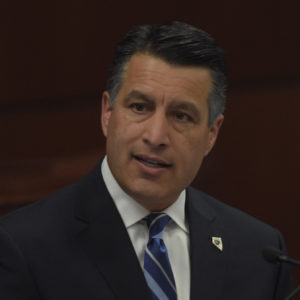 Job:
 Nevada Governor
Party:
Republican
In current office:
2011-present
Birthdate:
August 5, 1963
Education:
University of Nevada, Reno (B.A.) Ohio State University (J.D.)
Other public offices held:
U.S. District Court Judge (2005-2009) Nevada State Attorney General (2003-2005) Nevada Gaming Commission Chair (1999-2001) Nevada Gaming Commission Member (1998-2001) State Assemblyman, District 25 (1994-1998)
Total donations:
$5,035,808 (1/7/11 - 7/5/17)
Top donors:
Caesars Entertainment $245,000 Station Casinos $158,072 MGM Resorts International $160,000 Wynn Resorts $80,000 Marnell Properties LLC $70,000
From the Editor
The Nevada Independent
is a 501(c)3 nonprofit. We have
generous corporate donors
, but we can't survive on those alone. We need support from our readers. I know you have many commitments. But if you would
support our work
(or bump up your current donation), we would be forever grateful.
Best,
Jon Ralston
get our morning newsletter,
The Daily Indy
Stars & Struggles
Take a peek into today's education world through the lens of Sunrise Acres Elementary School in Las Vegas.
INDYMATTERS
CAFECITO CON LUZ Y MICHELLE
@TheNVIndy ON TWITTER