School choice, union groups start early push for funding after elections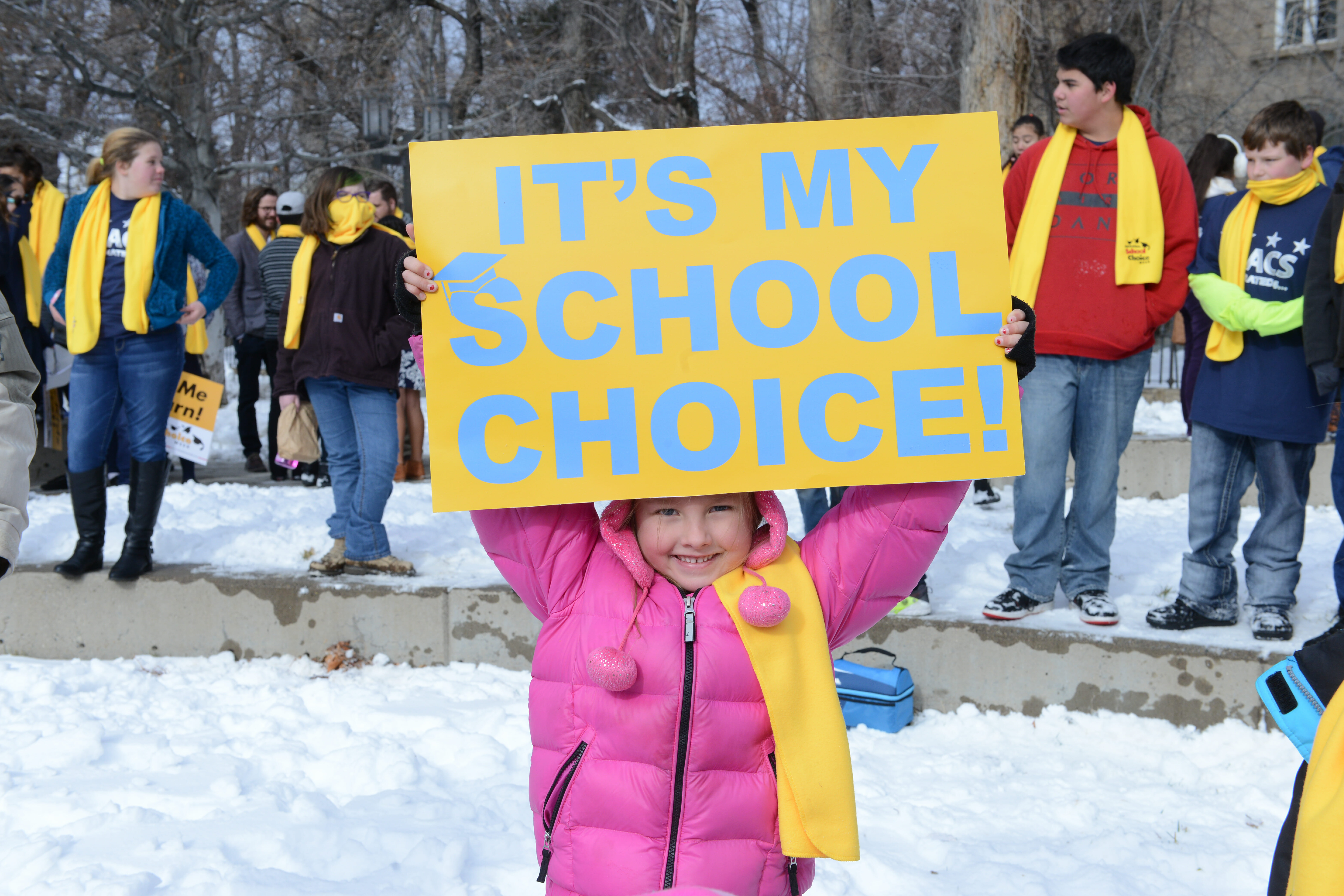 With the dust hardly settled days after major Democratic victories in Nevada's midterm elections, education advocacy groups have already begun jockeying for position and funding ahead of the state's 2019 legislative session.
Within days of Tuesday's results, a pro education choice group released a celebratory statement congratulating Democrat and Republican candidates alike for victories on Tuesday, ahead of its planned effort to push for funding of a state program giving tax credits to businesses in exchange for contributions to a private school scholarship program. And a teacher's union in populous Clark County launched an online petition designed to drum up support for increases in targeted K-12 funding ahead of the next legislative session.
Nearly two years removed from being one of the most prominent backers of an effort to fund the contentious Education Savings Account (ESA) program — a state-funded quasi-voucher program offering tuition accounts for private educational expenses, regardless of income —  the Nevada offshoot of American Federation for Children took a different tack.
In a statement on Wednesday, the organization congratulated three Republicans and four Democrats for election night victories, although Democrats largely opposed ESAs in the previous legislative session. It's also made campaign contributions to a much larger group of candidates, after only supporting Republicans and one pro-ESA Democrat, Justin Watkins, in the 2016 election cycle.
Valeria Gurr, the Nevada director of American Federation for Children, said the group's primary focus in 2019 was to build bipartisan support for Opportunity Scholarships, which Democrats unanimously opposed in 2015 but which found more support from party members in 2017. Gurr said continuing the one-shot $20 million funding increase approved last session was the organization's primary goal in 2019, as a lapse would likely result in students being forced out of the program.
"A lot of new families were able to access the scholarships," she said. "So what I fear will happen if funding is not renewed, kids are going to lose their scholarship and have to go back to schools that weren't serving them."
Initially approved in the Republican-controlled 2015 legislative session on a party-line vote, the Opportunity Scholarship program allows businesses to contribute donations to a state scholarship fund in return for a credit against their state payroll tax. Lawmakers initially allowed a maximum of $10.5 million in credits over the two-year budget cycle with a built-in rolling 10 percent increase in credits available.
The program offers yearly scholarships to children in families below 300 percent of the federal poverty level, with preference in applications given to students already receiving scholarships or their siblings. The maximum scholarship amount available to one student is $8,132 for the 2018-19 school year, and a little more than 2,000 students reported receiving scholarships as of early 2018.
But as part of last-minute budget negotiations in 2017, lawmakers approved an emergency bill granting $20 million in credits into the program for the next two-year budget cycle as part of a concession to gain Republican votes for budget bills and a tax on recreational marijuana. Unlike in 2015, Democrats largely backed the 2017 bill, approving it unanimously in the state Senate and with only 8 "no" votes in the Assembly.
According to the state Department of Education, $21.2 million of the $26.05 million in available credits had been claimed as of June 15, 2018.
And two years after raising and spending about $200,000 on political candidates, the Nevada Federation for Children was active again in the 2018 election cycle. According to campaign finance reports, the lone donor to the PAC over the 2018 election cycle was William E. Oberndorf, the head of American Federal for Children's board and nationally a major donor to Republicans and some Democrats who support alternatives to public schools.
Oberndorf contributed $140,000 to the PAC throughout 2018, and it primarily made expenditures through transfers to the campaign committees of 14 Republican and 8 Democratic candidates and several PACs, including:
$10,000 to NV Majority PAC, affiliated with Republican state Sen. Ben Kieckhefer

$10,000 to incoming Republican state Sen. Keith Pickard

$7,000 to former Republican state Senate candidate Valerie Weber

$6,000 to incoming Democratic Treasurer Zach Conine

$5,500 to former Republican Assembly candidate David Schoen

$5,000 to Republican Assemblyman Richard McArthur, who lost his re-election bid

$4,000 to Republican Assemblyman John Hambrick

$4,000 to Nevada Senate Democrats

$3,000 to Republican Assemblyman Jim Marchant, who lost his re-election bid

$2,500 to Democratic Assemblywoman Daniele Monroe-Moreno

$2,500 to Democratic Assembly Speaker Jason Frierson

$2,500 to the Assembly Democratic Caucus

$2,500 to the Senate Republican Leadership Conference

$2,500 to Democratic Assemblywoman Ellen Spiegel

$2,500 to Democratic Assemblyman Steven Yeager

$2,500 to Democratic Assemblyman Ozzie Fumo

$2,500 to incoming Republican Assemblywoman Alexis Hansen

$2,500 to Right Nevada PAC, affiliated with Republican Assemblyman Jim Wheeler

$2,500 to incoming Republican Assemblyman Tom Roberts

$2,000 to former Assembly Republican candidate Jill Dickman

$2,000 to Democratic Assemblywoman Sandra Jauregui

$2,000 to incoming Republican Assemblywoman Melissa Hardy

$2,000 to Republican state Sen. Ben Kieckhefer

$2,000 to former Republican Assembly candidate Stephen Silberkraus

$1,500 to Nevada First PAC, affiliated with Republican state Sen. Heidi Gansert

$1,000 to Democratic Assemblywoman Lesley Cohen

$1,000 to former Republican Assembly candidate Richard Fletcher

$1,000 to Republican Assemblywoman Jill Tolles
Nevada Federation for Children PAC made a similar amount of expenditures — around $200,000 — during the 2016 cycle, with contributions flowing to Republicans and to an Assembly Democratic caucus member who openly supported ESAs. Oberndorf contributed to the PAC in 2016, but the largest donors then were Betsy DeVos, who later became education secretary, and her husband, Richard M. DeVos, Jr.
The organization isn't the only group already making education-focused plans for the 2019 legislative session. One day after the election, the Clark County Education Association launched an online petition aimed at building support for increased teacher salaries and school funding, as well as an announcement that the union was increasing dues by $5 per pay period to fund an "Advocacy and Defense Fund."
Union head John Vellardita said the petition was the opening salvo of the organization's 2019 legislative objectives, which received a significant boost when longtime ally Steve Sisolak won election to the governor's office on Tuesday.
Vellardita said the union planned to push for more state dollars to the Weighted Funding Formula, the state's equation for education funding that sends more dollars to students with extra needs. Although Gov. Brian Sandoval backed laws in 2015 that allocated extra funds to exceptionally low performing schools or those with a high number of English Language Learner (ELL) students, Vellardita said the funding formula ensured that children in other schools would also get a fair shake in funding.
"There's a lot of ELL kids that don't get a damn dime, and they haven't for the last six years because they're not in a school that has enough ELL kids," he said.
The union leader cautioned that it is extremely unlikely to get full funding for the weights — estimated to be between $1 and $3 billion — in just one session, and said he would also push for enabling legislation that would allow the Clark County Commission to put a question on the ballot raising taxes for K-12 education funding. He declined to say what taxes the union would seek to raise through the ballot question.
But Vellardita said reaching those goals would only be accomplished through grassroots support, which the union hoped to galvanize between now and the legislative session in February.
"This is going to be a session like none other before," he predicted. "And not because there's been a change in government, I think this session is going to see a degree of parent and educator involvement in shaping education policy never seen before, and we're going to drive that."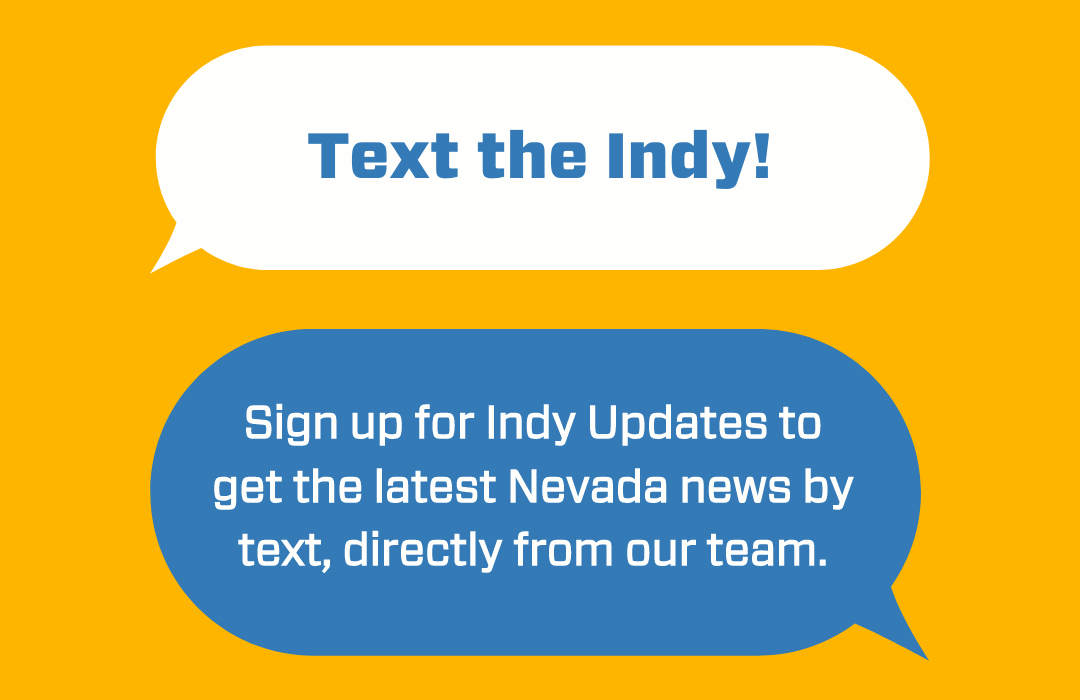 Featured Videos
Comment Policy (updated 4/20/2021): Please keep your comments civil. We reserve the right to delete comments or ban users who engage in personal attacks, use an excess of profanity, make verifiably false statements or are otherwise nasty. Comments that contain links must be approved by admin.