Sisolak 'damn proud' of Legislature, will sign state public option bill, explains death penalty decision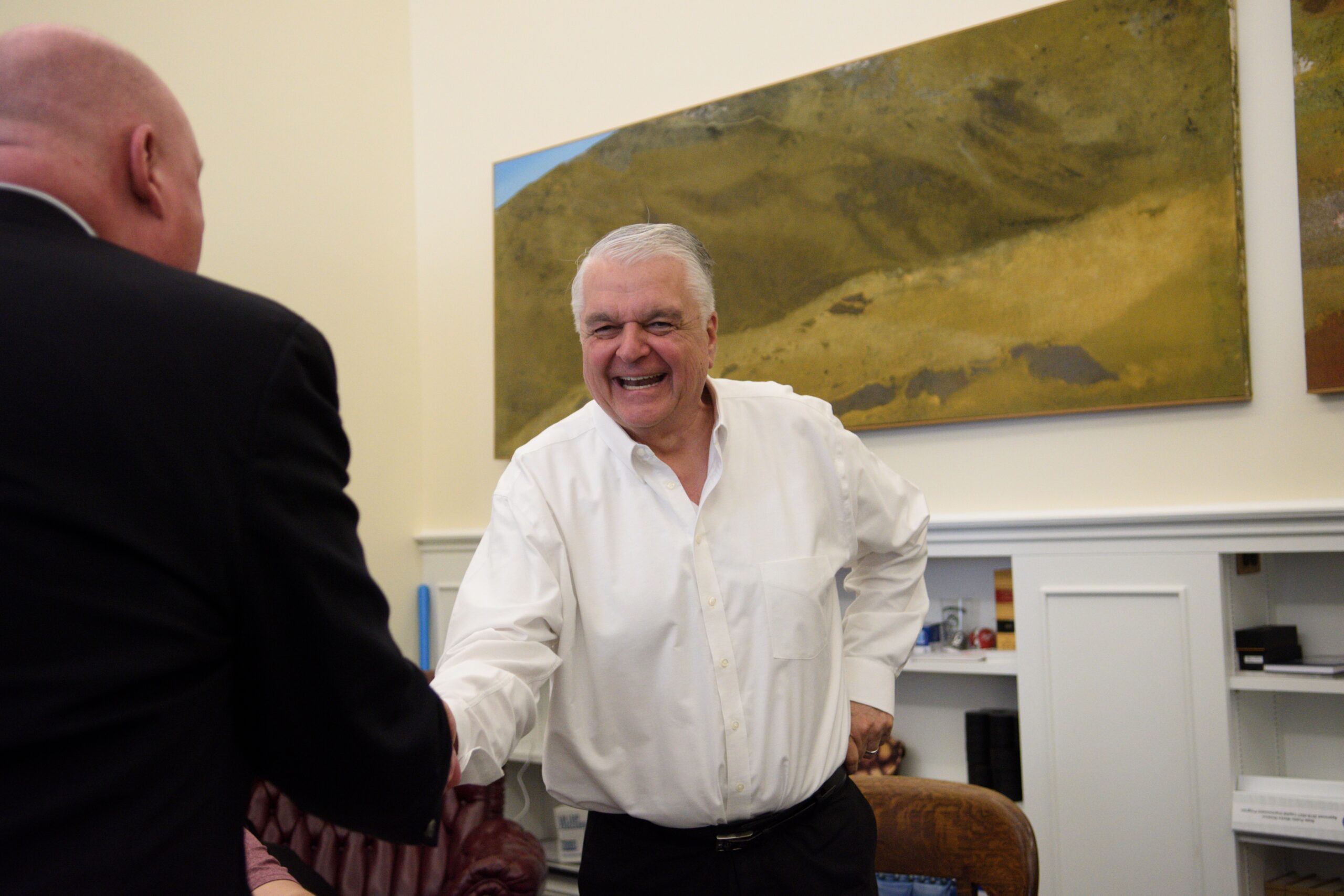 Gov. Steve Sisolak said on Tuesday that he is "damn proud of what this Legislature did" and thinks it was "a very productive session," highlighting priority policies that he will likely run on during the 2022 midterm election.
The first-term Democrat rattled off a list of accomplishments during the 120-day session that ended Monday, including distributing $100 million in grants to small businesses, earmarking federal funds to modernize the unemployment system, passing a bill that guarantees many hospitality workers the "right to return" to their old jobs and passing measures that expand voting opportunities.
He also says he's "110 percent" sure he will run for re-election in 2022, saying he thinks the state is on the upswing after a turbulent year responding to the pandemic.
"I think we have an opportunity to build a new Nevada in the future, and I want to be part of that," he said.
Below are highlights from a wide-ranging interview Sisolak conducted with reporters from his Carson City office.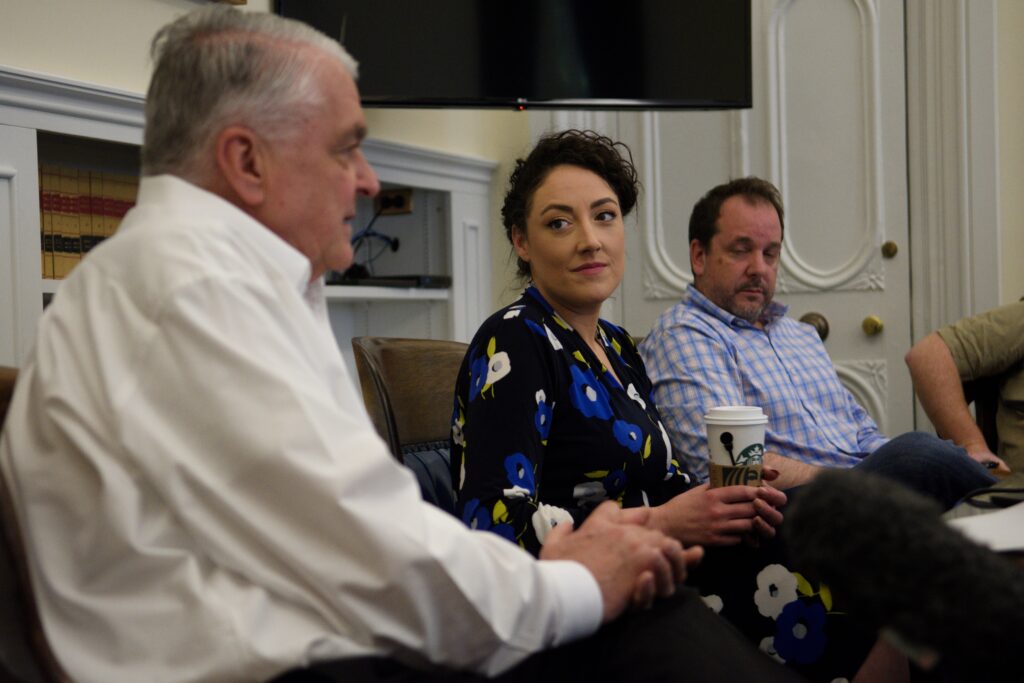 State public option
Sisolak confirmed Tuesday that he will sign Senate Majority Leader Nicole Cannizzaro's SB420, legislation that will make Nevada one of the first states in the nation to adopt a state-managed public health insurance option.
The governor's commitment to sign the bill dashes the hopes of opponents urging a veto after a contentious legislative journey for the bill, which requires insurers that bid to provide coverage to the state's Medicaid population to also offer a public option plan resembling existing qualified health plans on the state health insurance exchange system. The bill also calls for an actuarial study and for the public options to become available starting in 2026.
"It's not something that you flip a switch and happens overnight," Sisolak said. "But anytime there's an opportunity to get health care coverage available for more Nevadans is certainly something that I'm interested in."
Special sessions
Sisolak said he has not scheduled a legislative special session focused on how the state should spend the coming $2.7 billion in federal American Rescue Plan dollars and hundreds of other federal COVID relief funding streams coming into the state.
Nevada lawmakers ended the regular session without a clear plan on the coming federal windfall — though lawmakers approved legislation, SB461, earmarking $335 million of the federal dollars to the unemployment trust fund aimed at avoiding any automatic hikes in unemployment taxes paid by businesses.
The legislation also includes millions more in direct spending on specific public health, food insecurity and other programs, while also creating a "waterfall" of funding priorities for future use of the federal dollars.
Will that be enough to avoid a special session? Sisolak demurred, saying his office was still working through the U.S. Treasury guidance on how the federal dollars can be spent and for now was taking a "wait and see" approach. The governor added that a fall special session will be necessary to complete the state's redistricting process, after delays in compiling and reporting U.S. Census data caused by the pandemic.
"When there's a session necessary, we'll call it," he said.
Tax initiative petitions
Part of the deal to pass a bill imposing a new tax on the mining industry involved the Clark County Education Association teacher's union withdrawing two proposed ballot measures that would raise sales and gaming taxes. Lawmakers amended a bill in the waning hours of the session to explicitly authorize such petitions to be withdrawn within 90 days of an election, even after they have qualified for the ballot.
"I'm gonna trust that any commitment that they made to me or to my staff, they're gonna follow through on," Sisolak said.
CCEA Executive Director John Vellardita said after the bill's first hearing but before a vote that "if we get a deal, we will keep our word."
But Sisolak said he wasn't sure exactly when that would happen or if it would be right at the allowable deadline for withdrawal.
"I would hope we don't have to wait 'til 90 days right before," Sisolak said. "Hopefully it will be sooner than that. I don't know how much sooner."
Asked if he was worried that the strategy of filing an initiative petition to try to force certain actions from policymakers would become commonplace, the governor said he hoped not.
"I don't believe in legislating by initiative petition," he said. "The public's input is certainly required, it's necessary and sought out. But that's why we elect people. I don't think that the initiative petition process is the most effective way to get results. And I hope that that's not what this causes."
Death penalty
After what was arguably the highest profile bill to die in the legislative process — a measure advanced by the Assembly on party lines to abolish the death penalty — Sisolak said nobody has yet approached him asking for him to impose a moratorium on capital punishment.
He also said he doesn't believe he has the individual power to grant clemency for people on death row who fall outside of a category he thinks the death penalty should exist for — the most egregious cases, such as mass shootings and terrorism.
Sisolak's chief of staff, Michelle White, said the governor had wanted to meet with people on both sides of the issue, including families of victims and of people on death row, but those talks did not happen before the session.
"There were no conversations with our office leading up to this legislative session on the death penalty," she said. "There was no outreach saying, 'we're going to do this and so we want to get some input on this.'"
Sisolak said he was uncomfortable making such a momentous decision in an environment where many legislative meetings were remote and public comment was taken in short increments over the phone.
"It's different when you're sitting face to face with someone you see them, the family member," he said. "And I'm not talking necessarily about the large groups, I'm talking about the family members who lost a loved one as a result of a mass shooting."
He said there was "zero" consideration about being seen as soft on crime when Republican Joe Lombardo, the sheriff in Clark County, is planning to run for governor.
"When I make legislative decisions, they have nothing to do with my political opponents," he said.
Opportunity Scholarships
The compromise by which the mining tax was approved involved funding authorization for a program many Democrats dislike — the tax credit-funded Opportunity Scholarship program that supports low-income children attending private schools. The bill brings funding back up to 2019 levels, reversing an arrangement that lets no new children enroll and effectively begins a phase-out of the program.
Asked if he thinks the program should be a permanent fixture in Nevada, Sisolak noted that one Legislature can't bind a future Legislature.
"There were a lot of discussions leading up to that. It wasn't easy," he said. "Good governance is all about compromise. I mean, it's not just getting your way all the time."
Asked if he would include it in the recommended budget he will put forward if he is re-elected ahead of the 2023 session, he said he hasn't thought about the budget for next session but will "definitely" be talking to his top staffers about what the budget will look like.
"This was an agreement that was made," he said. "I'm going to follow through with my side of the agreement, all the terms that were made."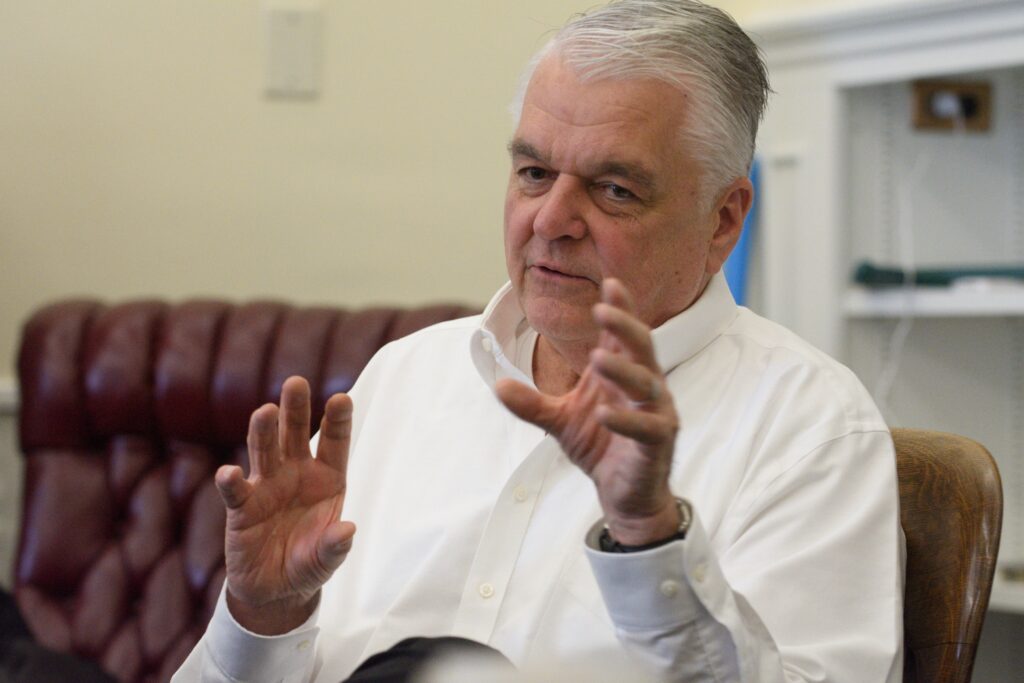 Innovation Zones
Though the concept was downgraded to an interim study, Sisolak said he is still a believer in "Innovation Zones," the proposed semi-autonomous corporate-backed governmental structure sought by Blockchains, Inc.
No bill was ever introduced, but draft language around the "Innovation Zone" concept drew opposition from state lawmakers in both parties, rural communities concerned about proposed water usage and even became the butt of jokes for late-night TV hosts.
Sisolak acknowledged that the bill was a "heavy lift" but said he was still a supporter of the concept mentioned during his January State of the State address, saying that it put no state money at risk and could help with economic development. He said building support for the bill was difficult with the Legislature largely closed to the public and in-person meetings.
"I think the concept was misunderstood because the detractors put it out there like it's a company town, and you're given control of the government. That's not at all what it was," he said. "But in the midst of a 120-day session, when I was in the initial discussions on Innovation Zones, I wasn't contemplating having a pandemic."
Raises for state workers
Some lawmakers spoke out against a plan to give raises up to 3 percent for state workers covered by collective bargaining agreements, and 1 percent to those without. It's the first budget approved since state workers were authorized to unionize.
"I guess what I find disturbing is because this becomes a reward and an incentive to put everyone under a collective bargaining unit, because we don't pay them if they don't," Sen. Keith Pickard (R-Henderson) said before voting against a bill implementing state employee pay. "And to me that seems to be a little inappropriate."
Asked whether the arrangement is fair, Sisolak said it's not collective bargaining if everybody gets the same thing.
"I've been involved with different parts of collective bargaining for a long time. That's what collective bargaining is," he said. "Different units came forward with different proposals and different requests and made cases and they came to agreements. And I'm no one to stop that."
SNWA turf removal
While cautioning that he wanted to read the bill for any last-minute amendments, Sisolak indicated that he also will sign a proposal backed by the Southern Nevada Water Authority that would generally prohibit non-functional grass outside of single-family residences in Clark County starting in 2027. The bill would remove about 5,000 acres of unused grasses, which uses about 10 percent of Nevada's 300,000 acre-foot water allocation from the Colorado River.
Sisolak called the idea behind AB356 a "great policy," saying that anyone who flies into Las Vegas can see the infamous "bathtub ring" on the shores of Lake Mead and see the need for water conservation in Southern Nevada.
"I think that it's incumbent upon us, for the next generation, to be more conscious of our conservation and natural resources, water being particularly important," he said.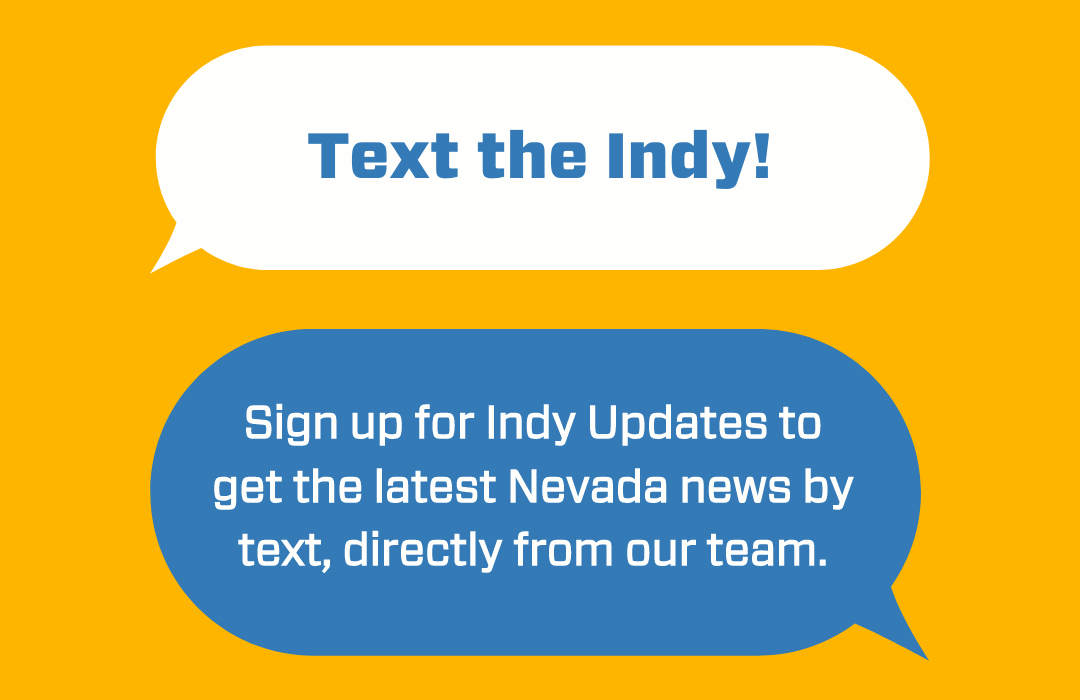 Featured Videos