Sparks fly between lawmakers during discussion on broad housing protection measure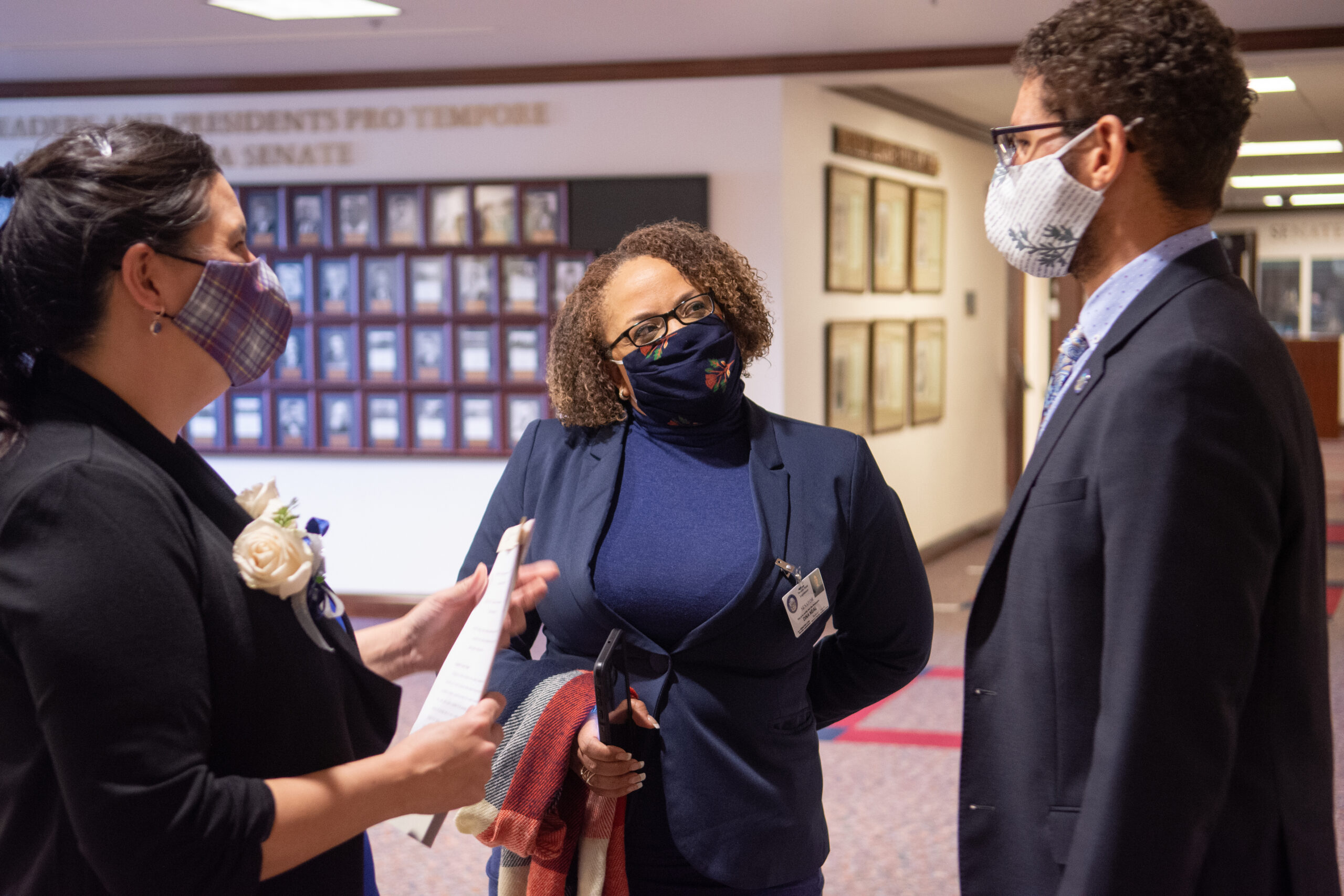 Every year, former prisoners participate in state-sponsored reentry programs and receive aid to help them transition into life outside of incarceration, but that help is all for naught if they cannot find housing, Sen. Dina Neal (D-Las Vegas) said.
Her comments came Thursday during a heated Assembly Government Affairs Committee hearing of her bill, SB254, a wide-ranging measure aimed at strengthening anti-discrimination housing protections for formerly incarcerated individuals.
"There is a right to housing," Neal said. "It is in the best interest of the state to engage in this public policy and to take state action in regards to fairness and fundamental access to the ability to have a roof over your head."
The proposed legislation has attracted many opponents, including Assemblywoman Annie Black (R-Mesquite), who pushed back against Neal's arguments and said homeowners and landlords have property rights that the government must protect.
"There are cases where we should protect people's right to housing. But these people made a choice to break the law," Black said. "And I believe that we don't have a place to tell a private property owner who they can and can't rent to, whether we have done that historically or we haven't."
Neal countered, saying that the bill does not infringe on property rights and highlighted past cases of redlining and other examples of denied housing for people based on their skin color.
"You're telling me, as we move into 2021 ... that ex-felons, who have served their time, who we're putting government dollars into, they are the class of individuals we have no right to touch, they have no rights in this society," Neal said. "If that is the case, then keep them in prison. Because I don't understand why we're letting them out if we really feel that they have no value, and they are not worthy of a roof over their heads. That is the craziest thing to me."
Black responded that there had to be a balance.
"I do not want people to be relegated to living in a dark hole somewhere," Black said. "What I'm saying is I don't want it to be at the expense of people's property rights."
The bill, which passed out of the Senate along party lines with all Republicans in opposition, prohibits, with some exceptions, a landlord looking to rent or lease housing from:
Inquiring into an applicant's criminal history, conviction record or arrest record
Refusing to rent or negotiate a rental or lease agreement based on an applicant's criminal background
Publishing or releasing any notice that indicates a preference based on an applicant's criminal history
Evicting a tenant based on an arrest record or criminal history
Refusing to rent to someone because the prospective tenant received housing assistance funds, per a recently introduced conceptual amendment that excludes Section 8 housing assistance or benefits.
Exclusions within the bill would still allow landlords to conduct a background check to determine whether an applicant has committed arson, a sex crime or a violent felony — and subsequently refuse to rent to someone based on those criminal charges.
Opponents of the bill have simultaneously criticized it for going too far and not far enough.
The ACLU of Nevada testified in opposition noting that protections in the bill for formerly incarcerated individuals are necessary, but said a compromise amendment from the Nevada REALTORS Association excluding single-family homes and landlords who rent out no more than four dwelling units and certain types of felonies could lead to modern-day housing segregation and does not fully recognize rehabilitation efforts.
During neutral testimony, Executive Director of the Nevada Homeless Alliance Emily Paulsen said that exclusion of Section 8 housing vouchers would adversely affect Nevada housing.
"We agree with Senator Neal that people with conviction histories and people in receipt of rental assistance are not less than. They should be able to have housing choice and not be limited to living in apartments," Paulsen said.
In an interview after the hearing, Neal said that everyone wants to see a perfect bill, but the exclusions in the amendment were an essential first step to passing legislation protecting former felons. Housing is not unique to this session, and discussion aimed at adding anti-discrimination protections is far from over, she said.
"We at least need to establish housing, to get it in the door, to talk about that, you do have a right to it," Neal said. "Just like health, just like water, you have a right to housing because it's a great stabilizer."
Editor's Note: This story first appeared in Behind the Bar, The Nevada Independent's newsletter dedicated to comprehensive coverage of the 2021 Legislature. Sign up for the newsletter here.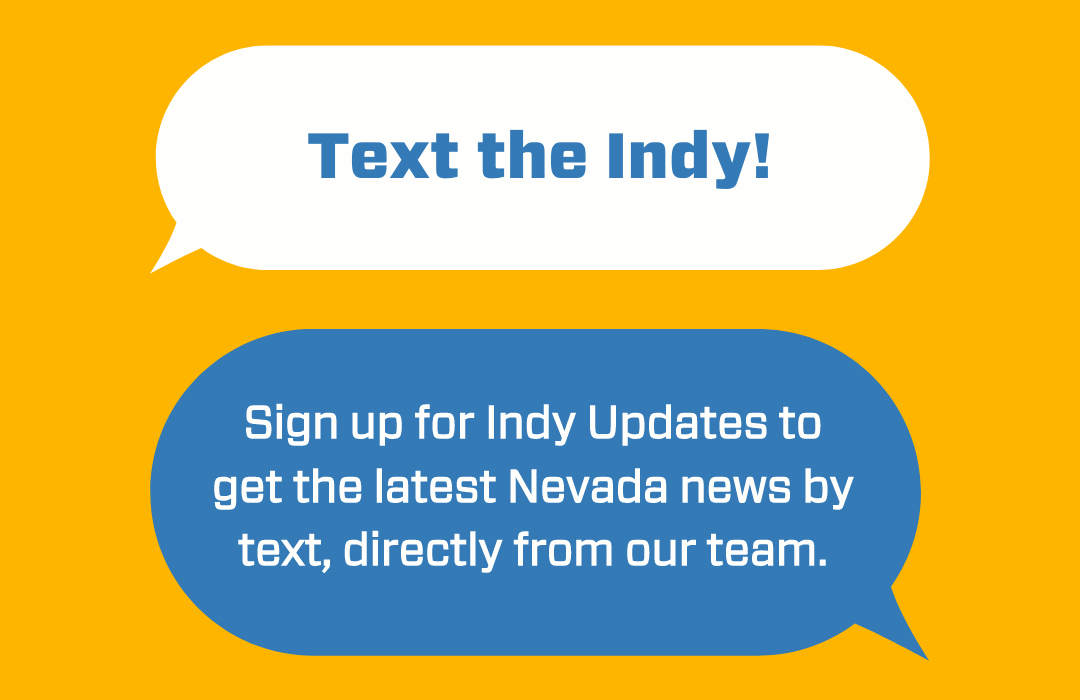 Featured Videos
Comment Policy (updated 4/20/2021): Please keep your comments civil. We reserve the right to delete comments or ban users who engage in personal attacks, use an excess of profanity, make verifiably false statements or are otherwise nasty. Comments that contain links must be approved by admin.