Wide-ranging housing bill sparks pushback for prohibitions on some criminal background checks by landlords, protections for applicants with COVID housing vouchers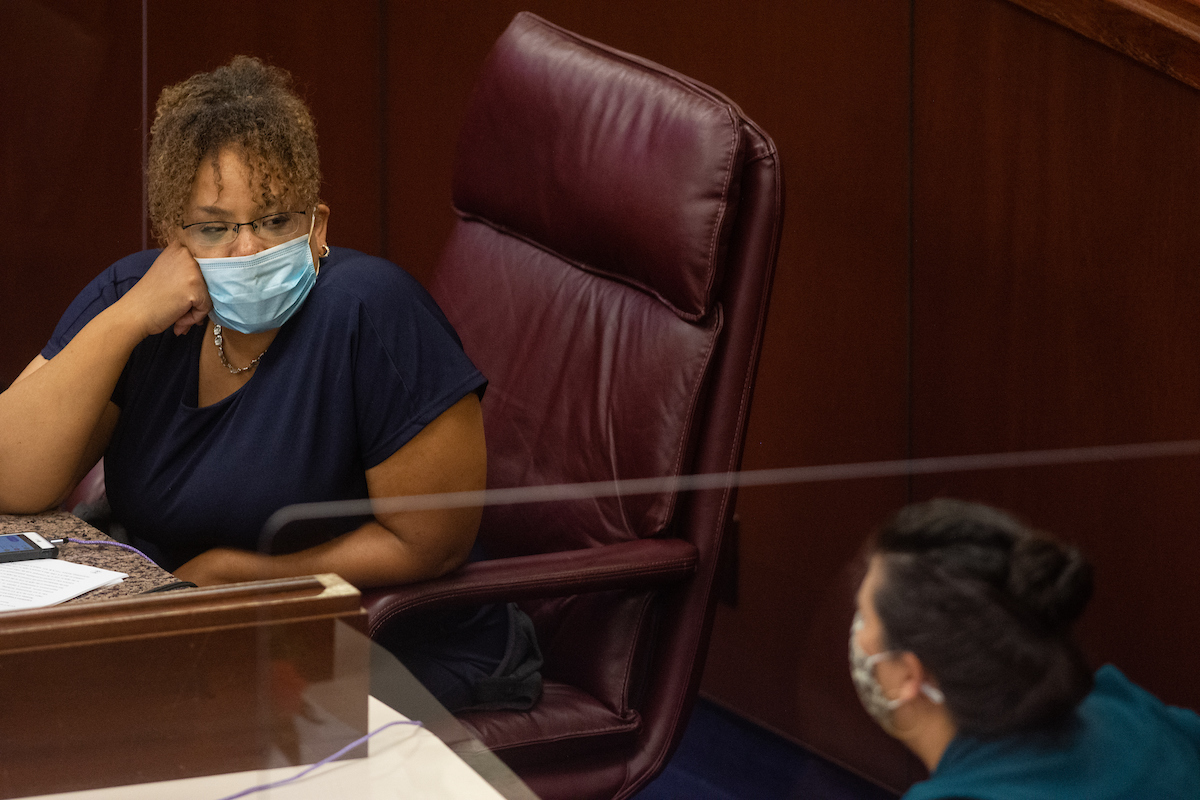 When a young, homeless, pregnant woman with a housing voucher could not move into an apartment because of a two-year-old solicitation conviction, Sen. Dina Neal (D-North Las Vegas) stepped in to help.
After numerous emails and phone calls, Neal managed to help the woman sign up for public assistance, get her car reinstated through the DMV and finally get moved into the apartment she had been approved for before the building manager discovered the solicitation conviction.
But Neal says not everyone has an advocate. The experience prompted her to bring forward SB254, an omnibus housing protections bill aimed at strengthening anti-discrimination laws while also prohibiting landlords from denying potential tenants based on criminal history.
"We have second chance statutes, but not (a) second chance for housing," Neal said.
The measure is one of more than a dozen housing-focused bills lawmakers have introduced during the 2021 session. They have largely fallen into two camps: one clarifying eviction proceedings and tenants' rights and the other focused on creating more affordable housing.
Though a cluster of affordable housing bills giving local governments more tools to address the housing crisis ended up on the cutting room floor, a majority of the measures surrounding tenant's rights and evictions, including Neal's bill, survived the first two legislative deadlines in April.
SB254, which passed out of the Senate last week along party lines with all Republicans in opposition, prohibits, with some exceptions, a landlord looking to rent or lease a dwelling from:
Inquiring into an applicant's criminal history, conviction record or arrest record
Refusing to rent or negotiate a rental or lease agreement based on an applicant's criminal background
Publishing or releasing any notice that indicates a preference based on an applicant's criminal history
Evicting a tenant based on an arrest record or criminal history.
Exclusions within the bill stipulate that landlords would still be able to conduct a background check to determine whether an applicant has committed arson, a sex crime or a violent felony — and subsequently refuse to rent to someone based on those criminal charges.
Supporting housing acquisition for formerly incarcerated people is essential for preventing recidivism and establishing re-entry into the community, Neal said during the bill's first hearing in late March. She added that the housing protections will also combat the disproportionate effect of mass incarceration on communities and families of color.
"Housing plays a critical role in providing stability for poor families, even more so it is a great stabilizer for ex-offenders," Neal said during the hearing. "A roof over your head not only creates stability, it creates a sense of independence, that you are getting ready to move your life forward and have a different way of living after being released."
The anti-discrimination bill also establishes new procedures and requirements for investigations related to housing discrimination, and updates existing laws to comply with fair housing standards set by the Department of Housing and Urban Development (HUD) — a move aimed at increasing the state's chances to receive more federal funding for housing.
One of the most significant changes would require the attorney general to prepare and prosecute a complaint. Another would allow the Nevada Equal Rights Commission to enter into an agreement with HUD that enables the commission to investigate and enforce laws relating to fair housing as a certified agency under federal law.
Though Neal wanted the bill to focus on individuals with arrest records or a criminal history — who often rely on parents, friends or other relatives to co-sign a lease and may struggle to find stable housing — the measure also includes protections for people with disabilities.
Specifically, under the proposed legislation, a landlord could not refuse to allow a person with disabilities to modify their residence if the tenant offers to pay for it, nor deny a rental application because a person has a disability service animal. Landlords also would have to make reasonable accommodations in rules, policies, practices and services to give a person with a disability equal opportunity to use and enjoy a dwelling.
"Housing is a fair right, it's a fundamental right," Neal said. "It's not something that we should keep away from individuals."
The bill also takes a step to increase access to housing by implementing a measure that prohibits landlords from denying potential renters who are receiving housing assistance through federal COVID relief funding.
The inclusion of protections for people receiving federal housing assistance would help those who are actively looking for a place to live, but would not affect those already with a voucher and a place to live, said Bill Brewer, the executive director of the Nevada Rural Housing Authority.
"We'd hope this legislation would make it easier for those households receiving government rental assistance to find a place to live," Brewer said.
Changes and opposition
Citing feedback from the Nevada State Apartment Association, Neal adopted an amendment to the bill allowing landlords to conduct a background check to see if someone committed arson, a sex crime or a violent felony and giving landlords the ability to refuse to rent based on those criteria.
The amended bill also excludes rentals of private homes, manufactured houses and landlords who rent out no more than four individual dwelling units.
However, those changes to the bill did not appease all opponents.
Though the apartment association worked with Neal on the bill, the group still spoke in opposition to the measure during its first hearing — saying it was still committed to working with Neal on the measure but could not support a prohibition on criminal background screenings.
"Unfortunately, criminal convictions carry consequences. And as an association, we owe a duty to our residents to ensure their safety. That is why our industry's best practices follow HUD's guidance from 2016, which is very clear on what direction communities should take to minimize disparate impact in housing," association Executive Director Susy Vasquez said. "SB254 goes too far."
When the measure came up for a vote on the Senate floor, Sen. Ben Kieckhefer (R-Reno) said he appreciated the intent of the legislation but objected to the bill's requirement that the attorney general act as counsel in private civil litigation on behalf of someone claiming discrimination. It is not the attorney general's role to act on behalf of one party in a private dispute, he said.
"It's just inappropriate, and not the right role for the attorney general in the state of Nevada," Kieckhefer said during the floor debate.
Neal said she understood the concerns and worked with stakeholders to address worries related to criminal background checks. Still, she said that protections for people with a criminal background and disabilities were needed even before the pandemic took place and this legislation is essential.
"[The pandemic] exposed the families who are living …right at the borderline of poverty and any shift in their finances changed their whole outcome," Neal said. "We need to discuss that because that underbelly was already there. It became super exposed in the pandemic because they couldn't go to work."
Source of income protections
The protections for people receiving federal housing assistance came from a more targeted housing protections measure that never made it to a hearing.
AB317, sponsored by Assemblywoman Cecelia González (D-Las Vegas), would have prevented landlords from denying rental applications from tenants based on their reliance on public assistance or child support, along with other income sources. The bill never got a hearing and died at the first committee deadline.
Sections of that bill were included in Neal's housing bill, but with a critical difference — it only would protect tenants who received aid from federal COVID relief programs. That means that under the current proposal, protections would not apply to those receiving support from other public assistance programs or other sources of income such as child support, Social Security income or disability benefits.
Neal said that the bill should protect housing vouchers offered by the state and local governments, but an error in the amendment did not include that specification.
"I just was trying to figure out how to salvage some of [AB317], so that at least there is a toe into the issue rather than nothing this session," Neal said.
Advocates say that the protection for income sources is vital because once individuals receive a housing voucher, they usually must use that voucher within a specific time frame or risk losing it. If landlords refuse to rent to someone holding a voucher, the ability for people to find housing is significantly reduced.
"Adding 'source of income' as a protected class in Nevada fair housing law will protect vulnerable populations from housing instability and homelessness by removing discriminatory barriers to housing," Executive Director of the Nevada Homeless Alliance Emily Paulsen said during the bill's hearing. "Requiring property owners and landlords to move past the practice of automatic denials to voucher holders or individuals with other legal sources of income will introduce them to the benefits of renting to individuals with these stable sources of income."
Federal data indicates that roughly 59,000 people in Nevada, or almost two percent of the state's population, use federal rental assistance for housing as of 2019.
However, four in 10 low-income individuals (defined as people whose household income does not exceed 80 percent of local median income, which for a family of three in Nevada is $50,200) spend more than half of their income on rent or are homeless. Most do not receive federal rental assistance because funding is limited.
On a more local scale, 2,157 people are currently housed or are looking for housing through the City of Reno Housing Authority's voucher program. But limited vouchers mean that 1,695 people are on the program's waitlist.
In rural parts of the state, the Nevada Rural Housing Authority has 1,392 vouchers allocated by HUD and a waitlist of 521 people.
The Southern Nevada Regional Housing Authority did not respond to emails or phone calls requesting information about the number of people receiving housing vouchers through the organization or the size of its waitlist.
As amended, the housing protection measure will extend to those who receive rental or homeowner assistance from the $4.1 billion allocated for Nevada state and local governments as part of the American Rescue Plan, signed by President Joe Biden in March. Still, advocates say that does not go far enough.
Executive Director of the Nevada Housing Coalition Christine Hess said that the protections established in Neal's bill are important, but there is an opportunity to provide even more support for renters.
"Housing discrimination, source of income discrimination in particular, happens outside of COVID," Hess said. "I'd love to see some expansion of the source of income protection in SB254 similar to AB317 … I think it's a great step, it's an important step, but there could be a missed opportunity to expand those protections, beyond COVID."
Neal said that she expects to revisit protections in the future.
"The source of income part, I think is a longer conversation," Neal said. "I just was trying to codify a little bit of Assemblywoman González's bill. Not everybody liked it but I at least wanted to put the protections around the local and state vouchers that are happening right now."
This story was updated at 6:00 p.m. on April 28, 2021 to clarify that Sen. Ben Kieckhefer's comments on the Senate floor were referring to the attorney general prosecuting on behalf of one person in a private dispute.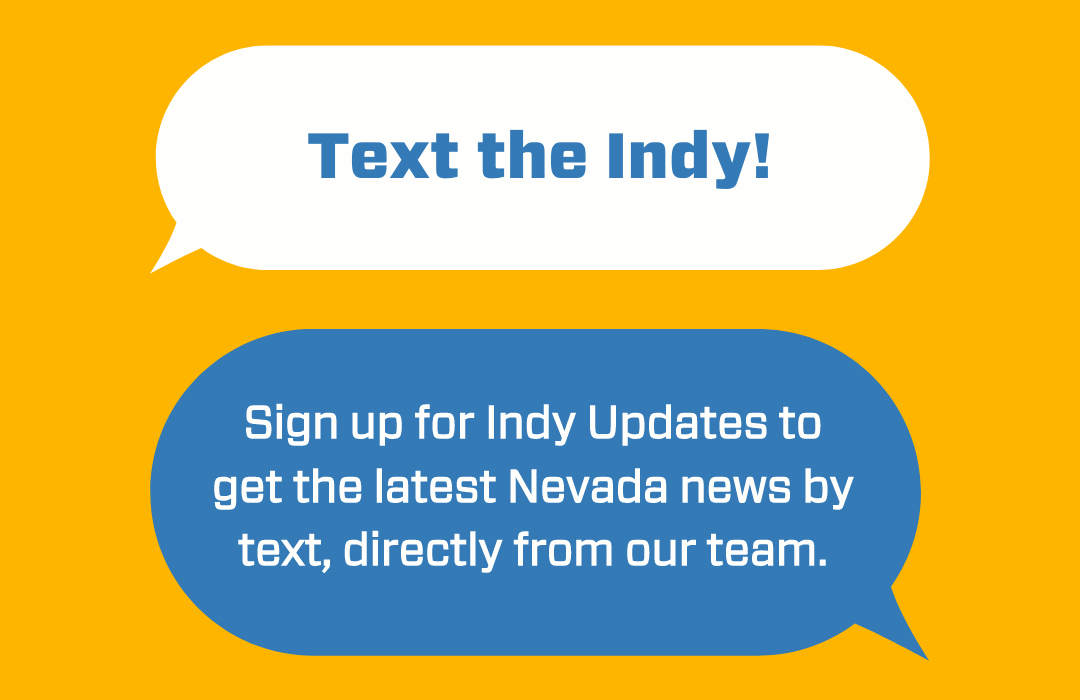 Featured Videos