Biden signs COVID-aid bill sending billions to Nevada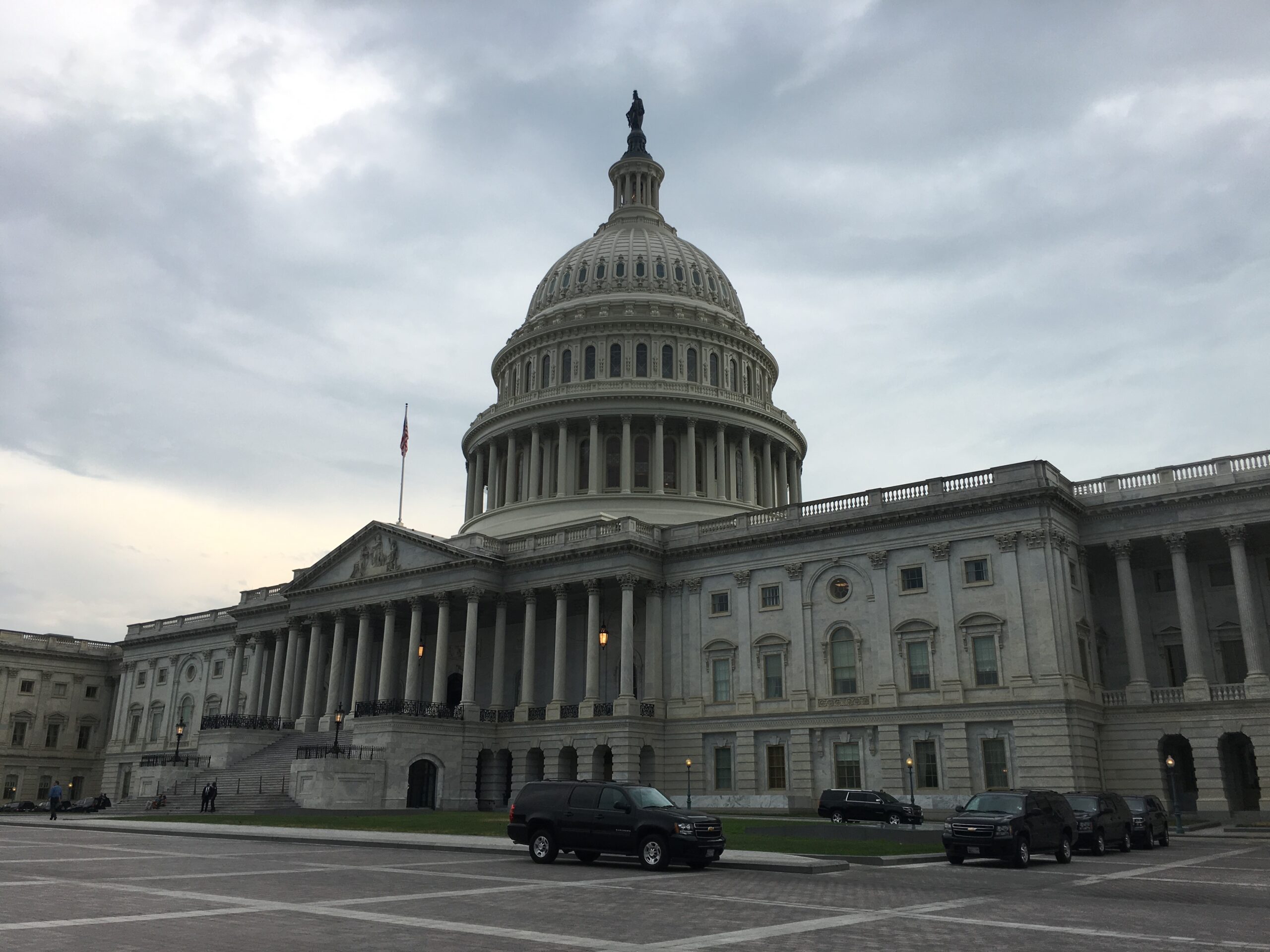 President Joe Biden signed the historic $1.9 trillion COVID-aid package into law Thursday that will provide $4.1 billion for Nevada state and local governments, more than $1 billion for Silver State schools and $1,400 direct payments for taxpayers earning less than $75,000.
"I believe this...historic legislation is about rebuilding the backbone of this country and giving people in this nation -- working people and middle-class folks, the people who built the country -- a fighting chance," Biden said, at the bill signing, referring to the effect of the pandemic on the economy.
He also pointed to polls that showed the majority of Republicans, Democrats and independents back the measure, known as the American Rescue Plan. One poll released Wednesday from Politico and Morning Consult conducted between March 6 and March 8 showed that 59 percent of Republicans, 71 percent of independents and 75 percent of Democrats at least somewhat support the $1.9 trillion stimulus package.
No Republicans voted for the law. Before House passage, Rep. Mark Amodei (R-NV) said he was concerned that the measure's aid was not targeted.
"The problem is people who have had zero financial impacts, whether they're $50,000, whether they're $100,000, are getting checks," Amodei said. "And so when you're trying to basically fashion relief, relief is usually synonymous with people who need it."
Biden signed the bill after House approval Wednesday. It is one of the largest aid packages signed into law since the Great Depression, surpassing the $1.2 trillion CARES Act enacted in March 2020.
Gov. Steve Sisolak celebrated Biden's signing of the measure.
"This package will help bring back the American economy and provide much needed relief and assistance for hundreds of thousands of Nevada families," the governor said.
The bill includes $2.95 billion for the state and $597 million for Nevada's 17 counties. Esmeralda County, Nevada's least populous with 826 residents in 2018, would get $170,000.
The funds could be used to bring back state employees who have suffered under the pandemic. Federal Reserve Chairman Jerome Powell has said that the layoffs at the state and local level could hamper the recovery, though state and local finances have turned around more quickly than expected.
Nevada lost three percent of its state and local government jobs in 2020, according to Rep. Steven Horsford (D-NV). An analysis by the liberal Center For American Progress put the figure at about 15,300 state and local government jobs lost.
Clark County, the state's most populous, will get the lion's share of county funds, $439 million, and Washoe County will get $91.5 million. Other population centers will also see funds. Las Vegas will receive $130.6 million, Reno will get $53.8 million, Carson City will get $50 million, North Las Vegas will get $47.13 million and Henderson will receive $36.8 million.
The state also is poised to receive $135 million from a $10 billion Coronavirus Capital Projects Fund for "critical capital projects directly enabling work, education, and health monitoring, including remote options, in response to the public health emergency with respect to the Coronavirus Disease."
Nevada also will get $1.1 billion from the bill's Elementary and Secondary School Emergency Relief Fund for K-12 schools. Most of that, $835 million, will go to the Clark County School District. Private schools in the state will get nearly $15 million. Nevada's higher education schools are eligible for $205,000.
"With this legislation, we can beat the virus and continue our progress to safely reopen school buildings and get our economy back on track," Sisolak said.
The bill provides $1,400 direct payments for individuals earning less than $75,000 and a one-year increase of the child tax credit.
"The passage of this bill means critical relief is on the way to Nevadans, including $1,400 survival checks and funding to crush this virus & lift millions of children out of poverty," Horsford said.
The $1,400 checks will begin to ramp down above adjusted gross incomes of $75,000 for individuals and cut off at $80,000. The $1,400 will be paid in full for couples earning up to $160,000 and cut off at $200,000.
The Senate reduced those cut-off thresholds. The bill initially passed by the House would have cut off the checks at $100,000 for individuals and for $200,000 couples.
The law raises the tax credit to $3,000 per child for children over the age of six and up to 17 and also creates a new $3,600 per-child credit for those younger than age six. The credit, which previously maxed out at $2,000, is fully refundable under the law, meaning that if the filer's tax liability is less than the amount of the credit, that difference would be paid to the filer in the form of a refund. Under the previous tax law, only $1,400 of the $2,000 credit is refundable. The law also directs the Internal Revenue Service (IRS) to make advance payments of the credit in monthly installments beginning this July, rather than once a year.
According to the left-leaning Center for Budget and Policy Priorities, 634,000 children under age 18 in the state will benefit, which is about 94 percent of children under 18 in Nevada.
"With the passage of the American Rescue Plan, we'll save lives and get our economy back on track," said Rep. Susie Lee on the House floor Thursday.
The law also includes $3 billion for the Economic Development Administration (EDA) to provide grants for projects that will stimulate local economies, including $750 million that must be spent in areas disproportionately suffering from a decline in travel and tourism.
Rep. Dina Titus (D-NV), who leads a subcommittee with oversight of the EDA, pushed for the funds, which she said would help places like Las Vegas.
The law is the "first time in history that the Economic Development Administration will be required to specifically aid communities that are suffering from a decline in travel and tourism," Titus said in a release. "As chair of the subcommittee that oversees that agency, I am proud to have put my mark on this historic legislation in a way that will directly benefit Southern Nevadans."
The measure also includes more than $170 million for McCarran International Airport. At a congressional hearing in May, Sen. Jacky Rosen (D-NV) was told by airport lobbyists that McCarran had generated 50 percent less revenue in 2020 compared to 2019 due to COVID restrictions.
Rosen called the law a fulfillment of "our promise of delivering much-needed relief to Nevadans."
Sen. Catherine Cortez Masto (D-NV) also cheered the inclusion of a provision she championed to provide a subsidy to cover the cost of COBRA health insurance premiums for unemployed or furloughed workers.
"Workers shouldn't be forced to choose between health care and putting food on the table," Cortez Masto said.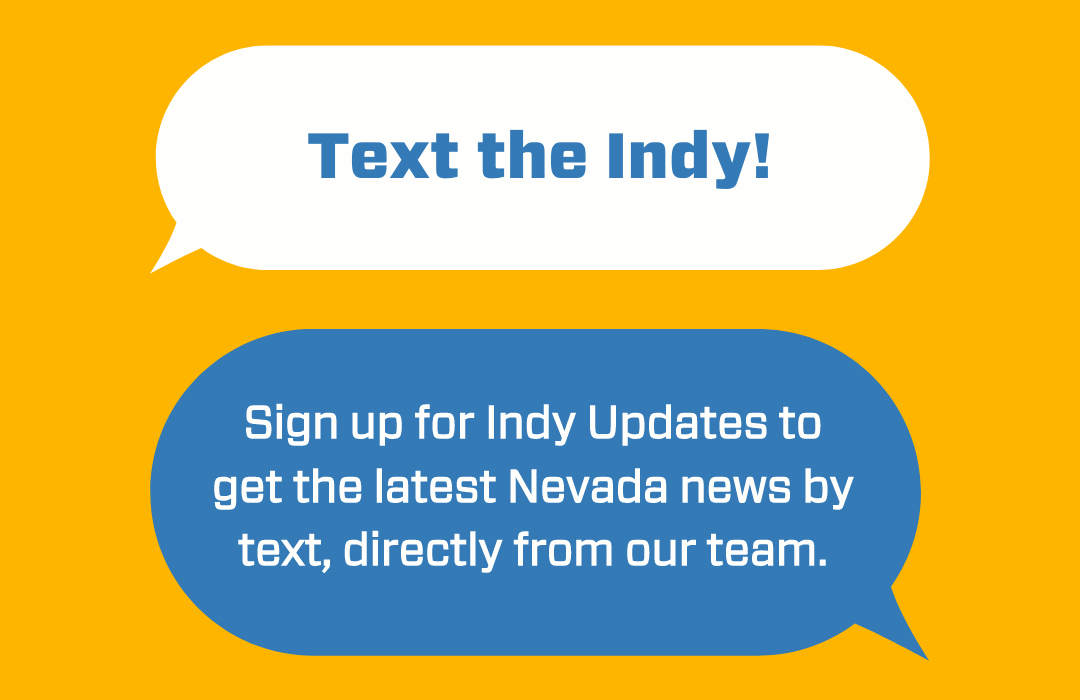 Featured Videos