Blame for death of affordable housing bills falls on special interest groups, lack of legislative prioritization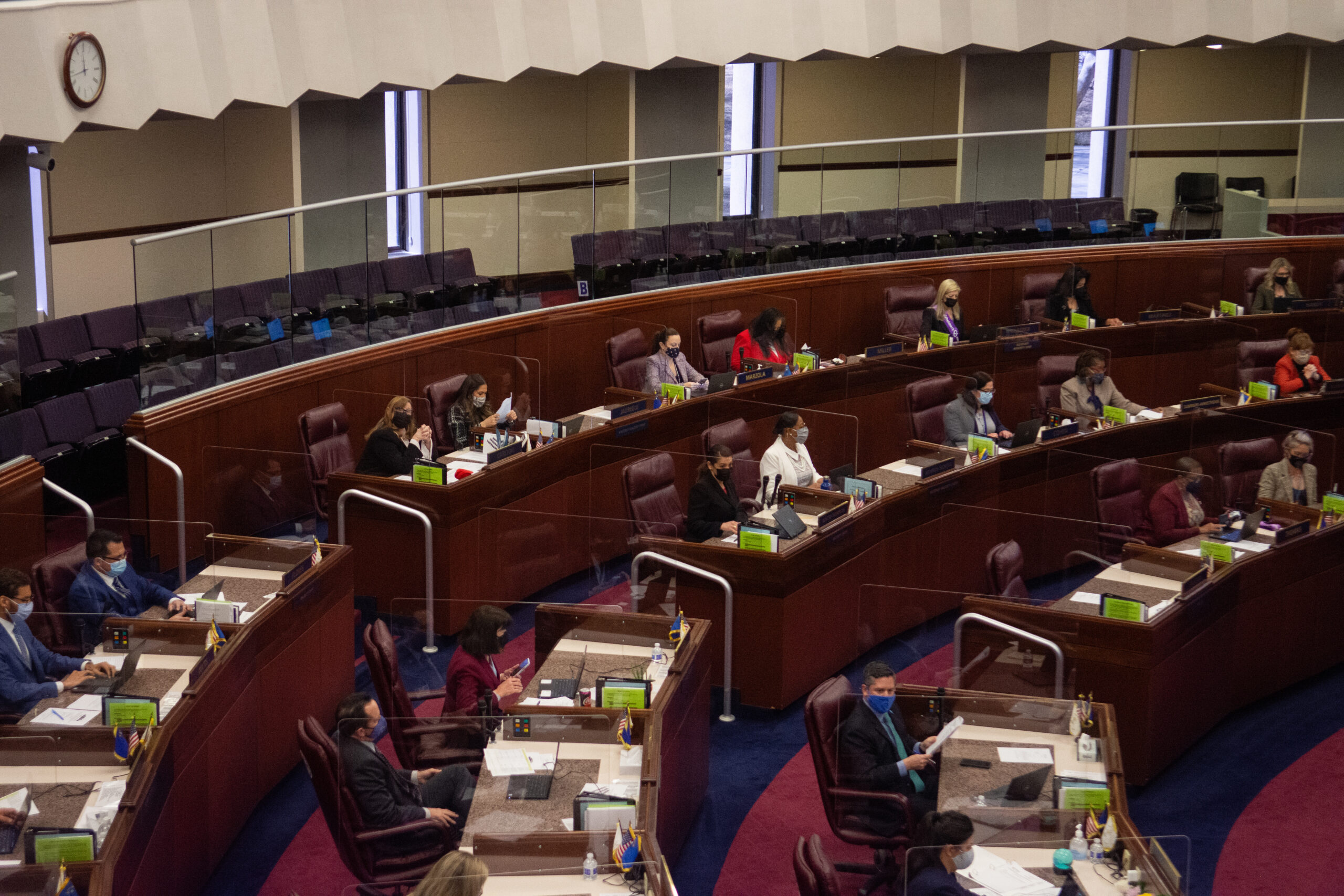 For decades, lawmakers and lobbyists have haggled over bills aimed at addressing Nevada's affordable housing crisis, participating in a game of give and take — hoping to appease all sides just enough to get a piece of legislation onto the governor's desk.
Since the start of the 2021 session, lawmakers have introduced more than a dozen housing-focused measures. The bills fall into two camps: clarifying eviction proceedings and tenants' rights and increasing the amount of affordable housing.
Though a majority of the bills surrounding tenants' rights and evictions survived the first legislative deadline in early April, a cluster of affordable housing measures that supporters emphasized would give local governments more tools to address the housing crisis ended up on the cutting room floor.
Among the most prominent measures that bit the dust without a committee vote were bills aimed at giving local governments the ability to raise money to support affordable housing projects, a proposal attempting to balance out billions of dollars offered to corporations in the form of abatements and a bill establishing a statewide landlord registry.
Some activists lamented the death of the bills on Twitter, calling out the longevity of the housing crisis and lack of legislative action, the power of special interest groups and the prioritization of other pieces of legislation.
Campaign donations ahead of the session underscored the conversation surrounding the housing bills. Developers, real estate corporations and PACs funded by those companies contributed more than $1.3 million to lawmakers' campaigns—the most money any single industry donated to state legislators.
Lawmakers said they are focused on opening pathways to more affordable housing, but because of the pandemic and job loss, the eviction crisis presents more of a pressing issue, Senate Majority Leader Nicole Cannizzaro said in an interview with The Nevada Independent.
"Affordable housing is challenging, and it does take a lot of resources to do, and so where we can make strides in that, we're trying to do that," Cannizzaro said. "The eviction piece is obviously something that is necessary for us to step in and help address at this moment, and that's not to say that affordable housing is not also equally as important."
Opponents of the affordable housing bills that faded away consisted primarily of developers, home builders and other development industry professionals.
During bill hearings, representatives from those groups emphasized that housing insecurity is a problem of supply and demand. Solutions to the affordable housing crisis should focus on reducing red tape for affordable housing developments and offering density bonuses for mixed income development, lobbyists for developers and home builders said, not on increasing costs for market-rate housing.
Advocates for the bills pointed to 2019 and said this is the second legislative session in a row that a majority of the affordable housing-related bills opposed by developers did not survive.
"It's a lesson in power," said J.D. Klippenstein, the statewide director of Faith in Action Nevada, a faith-based social justice advocacy nonprofit. "I was deeply frustrated and disappointed when all these bills died or got gutted … To be honest, I'm not surprised. This is an extremely powerful industry that uses their money to influence elections and legislation."
Addressing affordable housing gaps is a local government matter, Sen Julia Ratti (D-Sparks) told The Nevada Independent.
In 2019, Ratti championed and passed SB103, which gave local governments the ability to reduce or subsidize impact fees for affordable housing projects. She said state government can provide tools that local governments can access to address the affordable housing crisis but ultimately, local governments need to decide whether and when to implement those tools.
But advocates say lawmakers' failure to pass legislation giving local governments more ways to increase funding for affordable housing is leaving jurisdictions without options.
Meanwhile, amid an economy-crushing pandemic in a state with the least available, affordable housing in the country, roughly 7,169 people (about 1.27 percent of Nevada's population) are experiencing homelessness on any given night, and more than 64 percent of low-income renters face difficulty in paying housing and utility costs.
Advocates are pinning their hopes on the remaining affordable housing bills. One would remove sunsets on a $10 million tax credit program approved in 2019 that offers incentives for developing affordable units. Another would strengthen protections for former inmates searching for housing and stipulate that landlords could not discriminate against applicants receiving public assistance.
"We're not going to stop working together and collaborating for the solution," Nevada Housing Coalition Director Christine Hess said. "If we do nothing, we're going to continue to build our deficit, and not build affordable housing or preserve that which we have."
Local government housing tools fail to advance
AB334, sponsored by Assemblywoman Shondra Summers-Armstrong (D-Las Vegas), would have given local governments the option to require developers to follow inclusionary zoning policies — stipulating that a certain percentage of new construction has to be affordable for low-income households or developers must pay a fee to avoid those requirements.
The bill also would have given municipalities the option to adopt fees referred to as linkage fees, ranging from $0.75 to $10 for each square foot of commercial or residential development.
Democratic Assemblywoman Elaine Marzola's AB331 would have allowed local governments to incorporate the two options from AB331 into their affordable housing plans and asked larger cities and counties to establish five-year goals for preserving and producing affordable housing.
Both bills were heard on April 6, but did not come up for a committee vote by the deadline, even though several Assembly Government Affairs committee members were listed as co-sponsors on one or both bills. That included committee chair Edgar Flores (D-Las Vegas), who said he personally supported the measures but that the backing just was not there.
"I know that the votes weren't there," he said in response to questions about why the bills never made it to a committee vote.
Flores added that the issue both bills were attempting to address — local control over affordable housing issues — may be solved through other means.
"There's a larger conversation happening around housing that the whole state's invested in," he said. "I'm very confident that our leadership with the leadership of the Senate and the governor's office are working on a holistic plan that we can continue to work towards."
When she realized AB334 was not going to get a vote, Summers-Armstrong said she was disappointed but planned to redouble her efforts to move the housing discussion forward in future sessions.
"If one door shuts, you go to the next door. If one person says no, you talk to five more people until you get a yes, and I have nothing else to do right now but have as many conversations and make as many phone calls and try as hard as I can to try and make something happen," Summers-Armstrong said.
The Nevada Home Builders Association and Southern Nevada Home Builders Association declined an interview request from The Nevada Independent, but forwarded a letter sent to the Assembly Government Affairs Committee reiterating the need for more housing but cautioning that additional fees on development projects would place an undue burden on home builders.
"When inclusionary zoning requirements are adopted, it shifts the cost of housing subsidies onto new development," the letter read. "The ordinance itself raises cost, and it will likely reduce the number of units that are built, which aggravate housing shortages and further accelerate prices."
The two trade associations backed a media effort that ran digital ads opposing both AB331 and AB334. Since the bills failed to advance past the committee deadline, the "Nevada Housing Now" group has run ads thanking lawmakers — including Marzola, Cannizzaro and Assembly Speaker Jason Frierson — for "protecting affordable housing this legislative session."
The argument that developers would pay more under the proposed legislation is missing the point, Klippenstein pushed back.
"We are already paying," he said. "It's just a different part of the community is paying for it. Those who can probably least afford it and those whose lives are more deeply impacted by the lack of resources that come from it."
Tax abatements and affordable housing
Another housing-related bill that never made it to a committee vote was AB449, proposed by Assembly Majority Leader Teresa Benitez-Thompson (D-Reno).
Heavily opposed by development authorities, the bill would have limited the Governor's Office of Economic Development's suite of tax incentives and required that businesses receiving tax incentives from the state make payments into a state fund for affordable housing.
The bill's concept was to create a nexus between the growth that the state is encouraging through economic abatements and a tie to affordable housing, Benitez-Thompson said in an interview after the bill failed to advance.
"I think it's absolutely tragic that we weren't able to get more of a substantive conversation going," she said. "I would hope that there's still a sentiment and an appetite out there somewhere to make sure that we leave the session having done at least one big good thing."
The Nevada Housing Coalition had not endorsed AB449 when the committee first heard it. Still, Hess (the coalition's executive director) said the only major issue that she saw with the bill was that it needed more discussion.
Out of five affordable housing-related bills the coalition was advocating for this session, only two remain. Along with AB331 and AB334, AB317, which would have prohibited landlords from denying applicants based on assistance from the government or child support, was the third bill supported by the coalition that never made it past the first deadline day. The bill was later added as an amendment to a housing protections bill proposed by Sen. Dina Neal (D-North Las Vegas).
All five were designed to create a comprehensive policy package, Hess said. Without more tools for local governments, the housing crisis will only continue to worsen, she added.
"Rent stabilization is not the same as affordability, and in order to really make progress there needs to be that understanding," Hess said. "We're not talking about the $350,000 home. We're talking about people who are not making a housing wage ... and affordable housing doesn't just get built by the market."
The Legislature's short timeframe of only 120 days to create and pass laws is not conducive to comprehensive housing reform, unless lawmakers make it a priority, Klippenstein said.
"I don't think the established leadership of the Democratic or Republican Party in our state highly prioritizes housing," he said. "While a more diverse Legislature leads to more opportunities, it still doesn't change that power dynamic unless that more diverse Legislature decides to have a different approach to housing."
Reporters Michelle Rindels and Riley Snyder contributed to this report.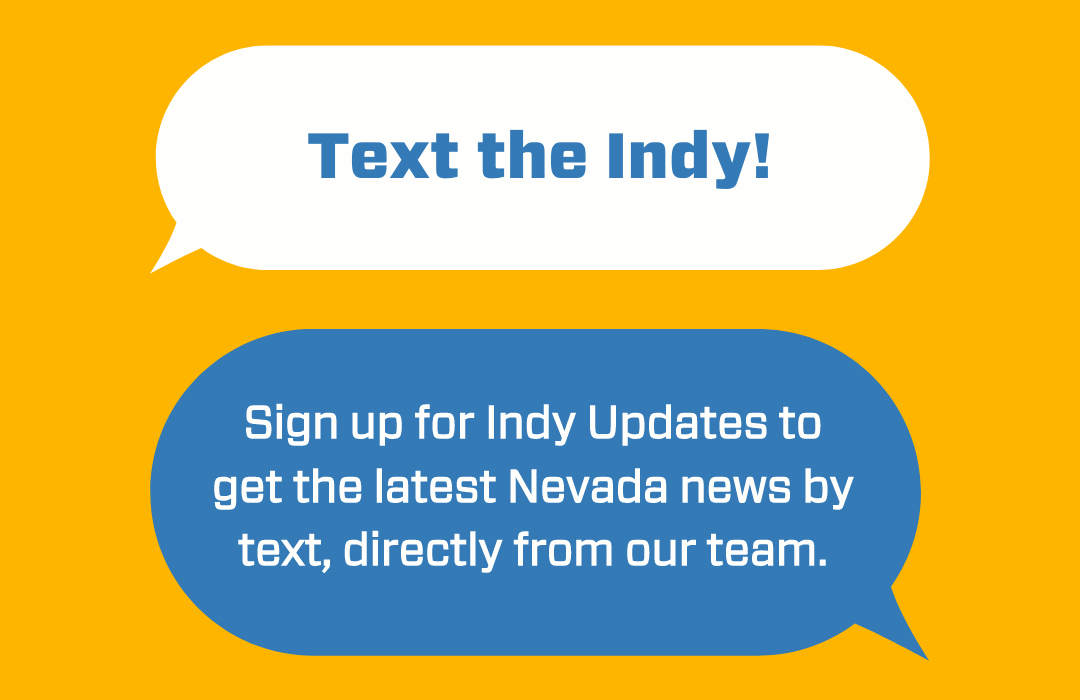 Featured Videos
Comment Policy (updated 4/20/2021): Please keep your comments civil. We reserve the right to delete comments or ban users who engage in personal attacks, use an excess of profanity, make verifiably false statements or are otherwise nasty. Comments that contain links must be approved by admin.